The Most Comprehensive Back Pain Treatment in New Jersey
The Pain Doctors Offering the Best Pain Treatment Options
Back pain is common, but so is avoiding a physical examination of the pain. Some patients fear the cost of treatment, the risk of surgery, or the lack of effective solutions. It's true that seeking back pain treatment in New Jersey could lead you to surgery, narcotic pain prescriptions, or ineffective and dangerous procedures. The wrong back pain treatment could also cost you months off of work, or even worsen your pain.
But Pain Treatment Specialists provides a superior level of care that avoids surgery, opioids, and invasive procedures. Our Harvard-trained physicians are experts in interventional pain management, offering minimally invasive treatments for back pain. Our extensive training provides us with a wealth of treatment options for lower, middle, and upper back pain that other pain clinics can't provide. Our interventional techniques locate the cause of pain and relieve back pain at the source, rather than systemically, preventing medication dependence. 
Don't postpone a physical examination any longer if you're struggling with back pain. Putting off treatment could worsen your condition, and also worsen your quality of life. Our award-winning doctors relieve back pain within minutes, without the excessive pain, downtime, and expenses caused by surgical treatments.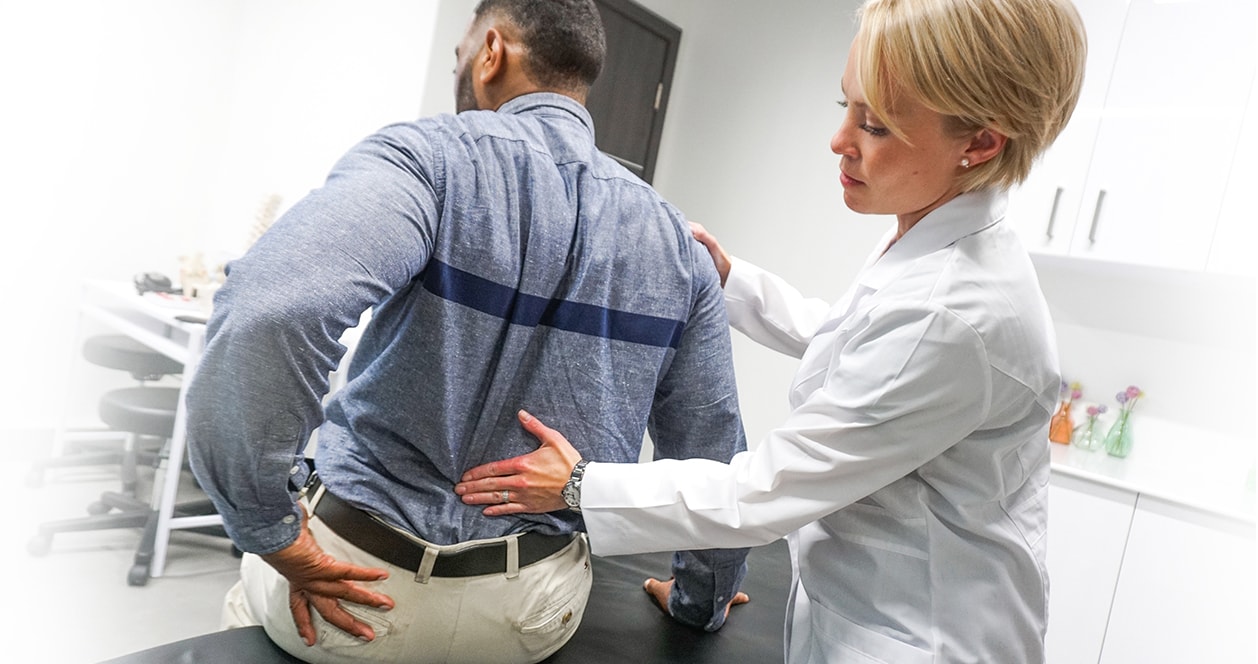 8 Reasons to Seek Back Pain Treatment in New Jersey
Back pain sometimes resolves on its own, particularly if it's the result of something new and temporary. For example, if you travelled and slept on a different mattress, or spent extra time gardening or cleaning out the garage, you might experience acute back pain. If the pain isn't severe, or accompanied by red flags, it's safe to try rest and acetaminophen or ibuprofen at home. But if it persists for more than a week or presents in the following ways, visit our doctors for expert back pain treatment in New Jersey.
Fever, Redness, Swelling: If your back pain is accompanied by these warning signs, seek a physical examination promptly to rule out infection or disease.
Recent Injury or Fall: Back pain that follows a car accident, sports injury, or fall could signify serious damage. At the moment of impact, our bodies can enter a state of shock, so back pain may not present until later. If back pain occurs, recall any recent injuries, and give us a call. While whiplash or a ruptured disc may be to blame, you could also have a break or compression fracture, internal bleeding, or spinal cord damage.
Incontinence: If you experience new bowel or bladder incontinence with back pain, contact our office promptly. A variety of things like nerve compression can cause incontinence, but we'll want to rule out pervasive conditions like discitis or meningitis.
Paralysis or Immobility: If you're suddenly unable to move your back, neck, or limbs, it's time to seek urgent care. In some cases, this signifies an emergency, and prompt treatment is needed to restore mobility and prevent lasting paralysis.
Sudden Weakness: Weakness in your legs could be the result of sciatica or spinal stenosis, which our doctors can treat in-office. But it may also signal something more sinister, like a stroke, so seek immediate care.
Severe Pain: We all have different thresholds for pain, but you'll know if your pain is severe. If you're unable to move without unbearable pain, or confined to your bed or chair, then prompt medical care is required. This might signal things like a ruptured disc, compression fracture, muscle tear, or disease.
Tingling or Numbness: Often, back pain presents with tingling or numbness in our spine or extremities. In some cases, this is the result of a pinched nerve or herniated discs, while other times, it's caused by sciatica or arthritis. Since the causes vary, and arthritis alone has over 100 subtypes, you don't want to treat this on your own. Let our pain doctors prescribe the best pain treatment options for your condition.
Atypical Symptoms: We're all equipped with intuition that tells us when something is off. If your back pain is paired with unusual symptoms like nausea, bloating, diarrhea, lethargy, urinary frequency, or burning sensations, for example, visit our office. Since the back is the main support structure, it often experiences pain referred from other areas. The reproductive system, digestive system, immune system, and more can trigger back pain, which is why an expert diagnosis is essential.
Superior Pain Treatment Options Prevent Surgical Treatments
Research has proven for decades that surgical treatments for back pain should be a last resort. But many clinics for back pain treatment in New Jersey still perform unnecessary surgery. This means countless patients are experiencing undue pain, expense, risk, and recovery time, when relief is possible with minimally invasive procedures like epidural steroid injections.
Pain Treatment Specialists is uniquely certified in non-surgical methods to relieve back pain. Our Ivy League team is Harvard-trained, but also earned additional degrees from prestigious universities like Yale, Cornell, Columbia, and UPenn. Our physicians are leaders in their fields, contributing frequently to medical textbooks on pain and instructing physicians around the world in our innovative modalities. Here are just a few ways we provide comprehensive relief for lower, middle, and upper back pain.
Lumbar Radiofrequency Ablation
Lumbar Facet Joint Injections
Cervical Epidural Steroid Injections
Sacroiliac Joint Injections
Lumbar Epidurals
Trigger Point Injections
Cervical Facet Block injections
Platelet Rich Plasma Therapy
Cortisone Injections
Biological Response Modifiers
Disease Modifying Anti-Rheumatic Drugs
Osteoporosis Medication
Contact our Renowned Back Pain Treatment New Jersey Clinic
Whether you have ruptured discs (herniated discs), a compression fracture, a pinched nerve, osteoarthritis, spinal deformity, or degenerative disease, our board certified team has the answers. We're trained in the most innovative methods to relieve back pain without unnecessary surgical treatments. Contact our award-winning team today to schedule a consultation. We have many convenient locations in New Jersey, including in West Orange, near Essex County Country Club, in Clifton, near Fette Ford, and in Paramus, near Garden State Plaza. We look forward to meeting you!
Book a Consultation
Scheduling a consultation with one of our pain treatment specialists is one of the best ways to determine the proper solution for pain relief.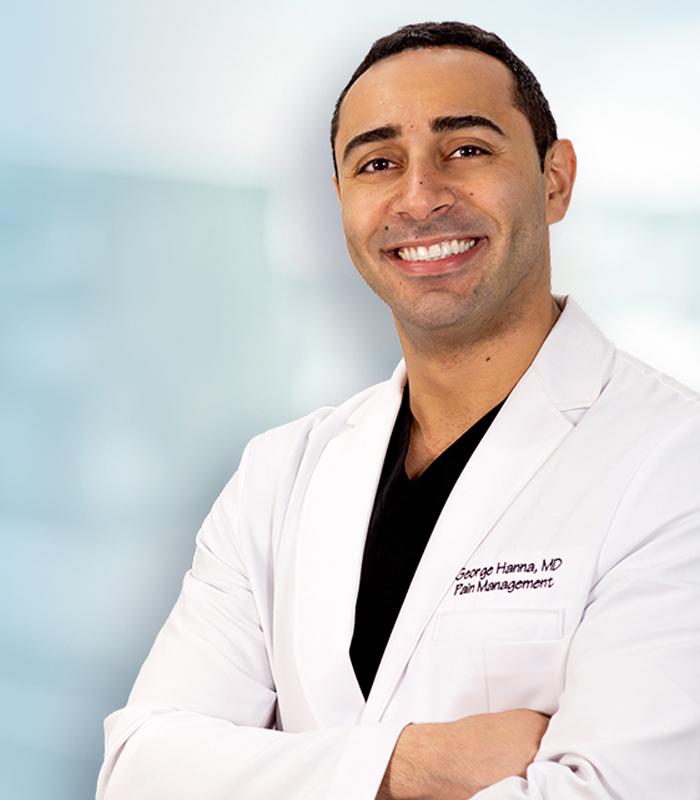 George Hanna
Harvard Medical School
Director of Pain Management
Dr. George Hanna is a nationally recognized pain management specialist and Double Board Certified in anesthesiology and pain management medicine. Dr. Hanna is currently available at Pain Treatment Specialists in Manhattan and Clifton, NJ. He is now accepting most major medical insurances, including Medicare.
Shane J. Volney
Harvard Medical School
NY & NJ PAIN SPECIALIST
Dr. Volney is double board certified in Anesthesiology and Pain Medicine by the American Board of Anesthesiology. He is currently seeing patients at our Pain Treatment Center in Manhattan and Clifton, New Jersey. Most pain treatments are covered by all major medical insurances and Medicare.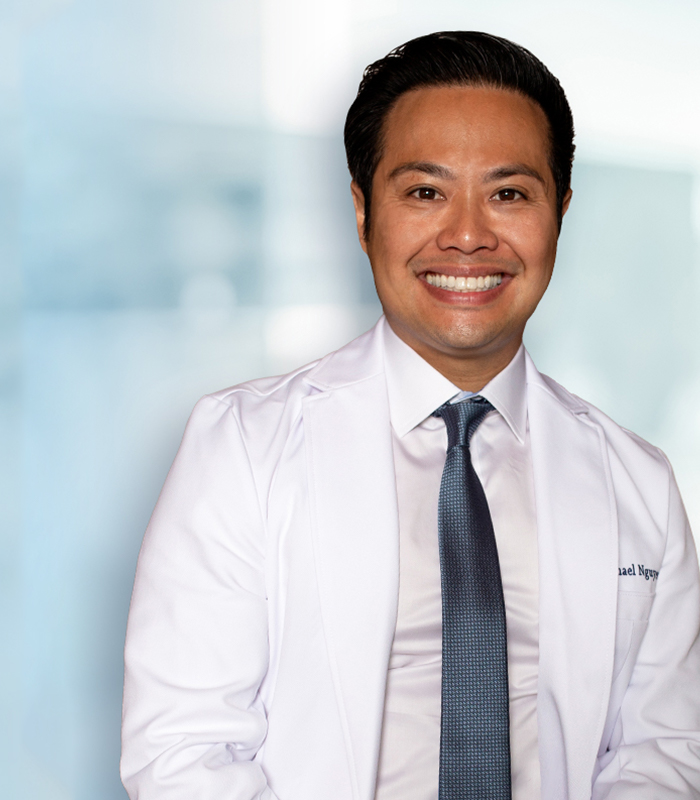 Michael Nguyen
Harvard Medical School
NY & NJ Pain Specialist
Dr. Michael Nguyen is world renowned in Pain Medicine. Dr. Nguyen completed his residency and advanced Pain fellowship training at Harvard Medical School. During his tenure at Harvard, Dr. Nguyen was awarded the "Mentor of the Year" and also "Teacher of the Year" award.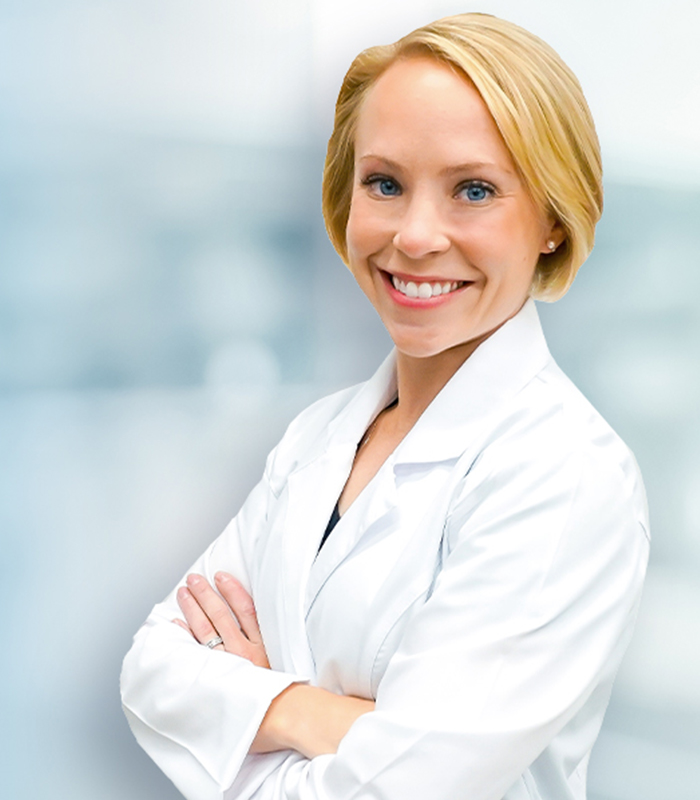 Dr. Laura Lombardi
Harvard Medical School
NJ PAIN SPECIALIST
Dr. Lombardi specializes in the treatment of back, neck, and joint pain. By using a range of minimally invasive modalities as well as advanced procedures, she helps patients achieve a pain free life without the need for surgery. Dr. Lombardi will be offering her pain treatment services in Clifton, New Jersey.
The Most Comprehensive Back Pain Treatment in New Jersey
ultima modifica:
2020-07-23T13:21:53-04:00
da