Skip Surgery: Interventional Back Treatment in New Jersey
Pain Management Specialists: Experts in Preventing Surgery
If you're awaiting a dreaded back surgery, call Pain Treatment Specialists in New Jersey today! A majority of back surgeries are not only unnecessary, they also pose unnecessary risks. Complications like post-surgical pain, scar tissue, infection, internal damage, lengthy rehab, and failed procedures can be avoided completely with our minimally invasive procedures. Our Harvard-trained pain management specialists are board certified in pain medicine and provide interventional pain relief that eliminates unnecessary surgery.  
Statistics on Surgical Pain Treatment Options
Nine out of ten adults will experience back pain at some point in their life. For some of them, the pain will resolve on its own with home remedies like rest, heat/ice therapy, acetaminophen, or ibuprofen. But for others, the pain becomes chronic, as it stems from disease, injury, aging, or disc degeneration. For those patients, interventional pain management is required. Some pain doctors, like spine surgeons, suggest back surgery. But roughly 50% of back surgeries fail, and most require secondary and tertiary surgeries to withstand wear and tear. Less than 30% of secondary back surgeries are effective. Many patients develop Failed Back Surgery Syndrome, causing further complications.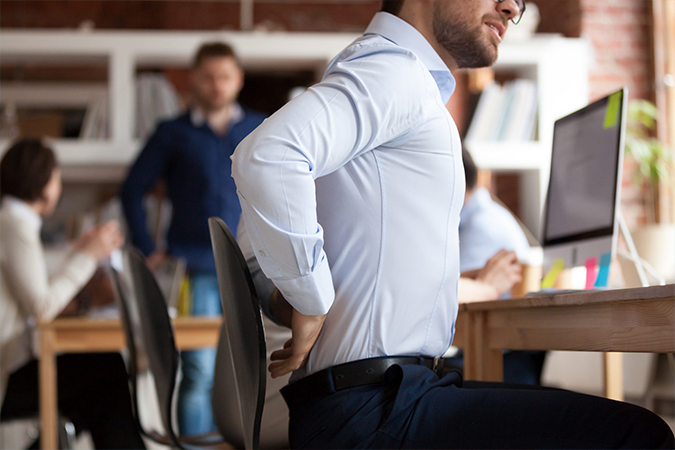 Our Pain Management Specialists Have Better Solutions
That's why Pain Treatment Specialists offers safer solutions with better results for lasting relief. In cases where back surgery is required, Pain Treatment Specialists can refer you to a top surgeon to improve your surgical outcome. But in most cases, we can help you skip surgery completely. Our board certified interventional pain specialists are uniquely trained for back treatment in New Jersey. We're certified not only in pain medicine and pain management, but also in areas like anesthesiology and palliative care for comprehensive care. With fellowships, clinical instructorships, residencies, and training at multiple Ivy League schools, we're the preeminent team for back treatment in New Jersey. Click the link below to learn more about our esteemed physicians.
Interventional Pain Management is Our Gold Standard for Pain
Our pain doctors are highly trained in interventional pain management, learning at the top educational institutions and hospitals in the world. They are not only expert physicians, but also educators, medical textbook contributors, and frequent speakers at medical conventions. Doctors around the world look to them for insight on interventional pain management.
Why is interventional pain management our gold standard of care? Because it's fueled by the most important medical concept- to do no harm to patients. Some doctors are willing to prescribe harmful treatments like ongoing opioid prescriptions and risky surgeries to quickly move patients through their schedule. But Pain Treatment Specialists takes the time to get to know each patient and investigate their unique makeup before diagnosing their condition.
The result is a targeted approach to back and neck pain relief that treats at the source, rather than systemically. We identify whether your pain stems from things like discs or nerve roots versus deformity or disease, and also whether it is referred from other areas like digestive or reproductive organs. We prevent complications, addiction, side effects, and surgery by supplanting outdated, generalized treatments with customized, innovative solutions.
Non-Surgical Relief: Herniated Discs, Slipped Disc, Sciatica
Whether you have herniated discs, a slipped disc, sciatic pain, or osteoarthritis, we have non-surgical solutions for your pain. Our team treats all forms of acute and chronic back, shoulder, hip, knee, and neck pain, including, but not limited to, the following conditions.
Slipped Discs
Herniated Discs
Sciatica
Scoliosis
Spinal Stenosis
Spondylolisthesis
Arthritis including Osteoarthritis
Degenerative Disc Disease
Facet Joint Dysfunction
Sacroiliac Joint Dysfunction
Deformity
Rotator Cuff Tears
Rotator Tendinitis
Shoulder Impingement
Accidents and Fractures
Whiplash
Post-Surgical Pain
Sports Injury
Muscle Strains and Sprains
Pinched Nerves
Spondylosis
Patellofemoral Pain Syndrome
Bursitis
Iliotibial Band Syndrome
Patellar Tendinitis
Our Interventional Care Includes Education from Pain Doctors
As part of our award-winning care, we're passionate about educating our patients. We want you to know how to prevent back and neck pain in the future, and how to avoid pain from aging or wear and tear. We're committed to addressing your current pain, and also preventing injury, disease, and degeneration. We follow up with each of our patients to ensure their treatment is successful. Since our procedures are minimally invasive and non-habit forming, they're safe to repeat as needed. But many patients achieve total relief with one appointment. Our rapid treatments provide lasting relief so you can focus on the world around you, rather than your pain. Read about our groundbreaking treatments by clicking the link below. 
Our Back Treatment New Jersey Clinics Are Here to Help
Each of our clinics is staffed by top interventional pain specialists. There's no need to wait for an opening with a particular doctor, since they are all Harvard-trained, award-winning interventional pain experts. We collaborate on patient care, so you benefit from not just one great mind, but many. With four convenient locations in New Jersey, relief is just outside your doorstep. Call us or book an appointment online for back pain relief without surgery!
Call our Clifton office at: (973) 240-820.
In Wayne, NJ, we're located at 342 Hamburg Turnpike, Suite 203, near Kindred Hospital. Call our Wayne office at: (855) 874-9670.
Call our Paramus office at: (973) 370-4531.
Back pain is difficult enough. Don't complicate things with surgery. The expense, downtime, pain, and risks are simply unnecessary in many cases. Visit one of our interventional pain management doctors today for the best back treatment in New Jersey. Our top pain doctors look forward to providing minimally invasive remedies for your pain.
Book a Consultation
Scheduling a consultation with one of our pain treatment specialists is one of the best ways to determine the proper solution for pain relief.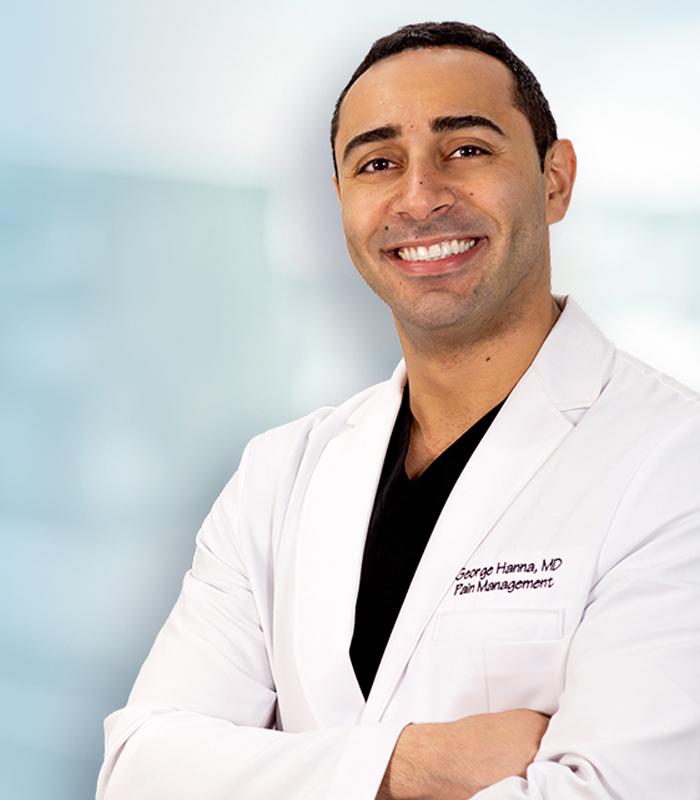 George Hanna
Harvard Medical School
Director of Pain Management
Dr. George Hanna is a nationally recognized pain management specialist and Double Board Certified in anesthesiology and pain management medicine. Dr. Hanna is currently available at Pain Treatment Specialists in Manhattan and Clifton, NJ. He is now accepting most major medical insurances, including Medicare.
Shane J. Volney
Harvard Medical School
NY & NJ PAIN SPECIALIST
Dr. Volney is double board certified in Anesthesiology and Pain Medicine by the American Board of Anesthesiology. He is currently seeing patients at our Pain Treatment Center in Manhattan and Clifton, New Jersey. Most pain treatments are covered by all major medical insurances and Medicare.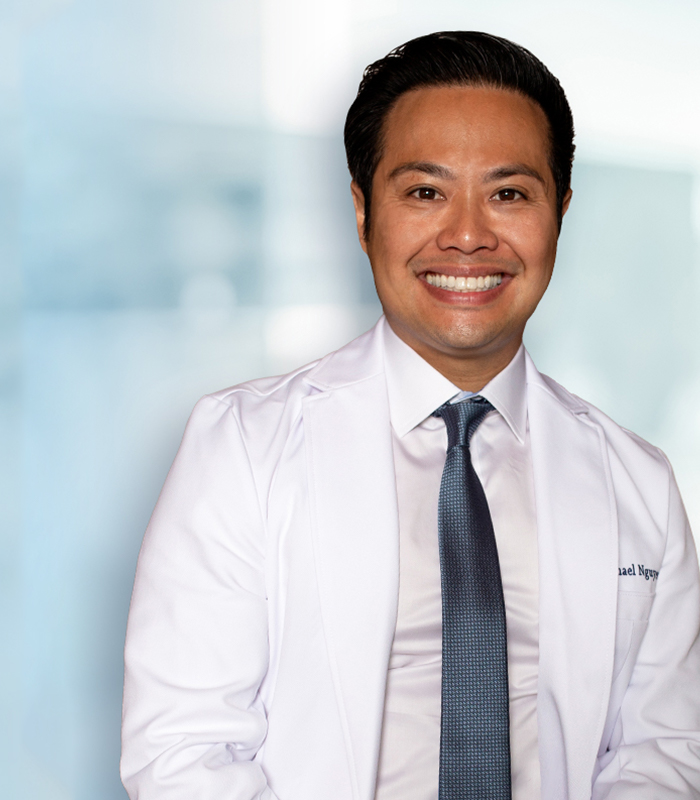 Michael Nguyen
Harvard Medical School
NY & NJ Pain Specialist
Dr. Michael Nguyen is world renowned in Pain Medicine. Dr. Nguyen completed his residency and advanced Pain fellowship training at Harvard Medical School. During his tenure at Harvard, Dr. Nguyen was awarded the "Mentor of the Year" and also "Teacher of the Year" award.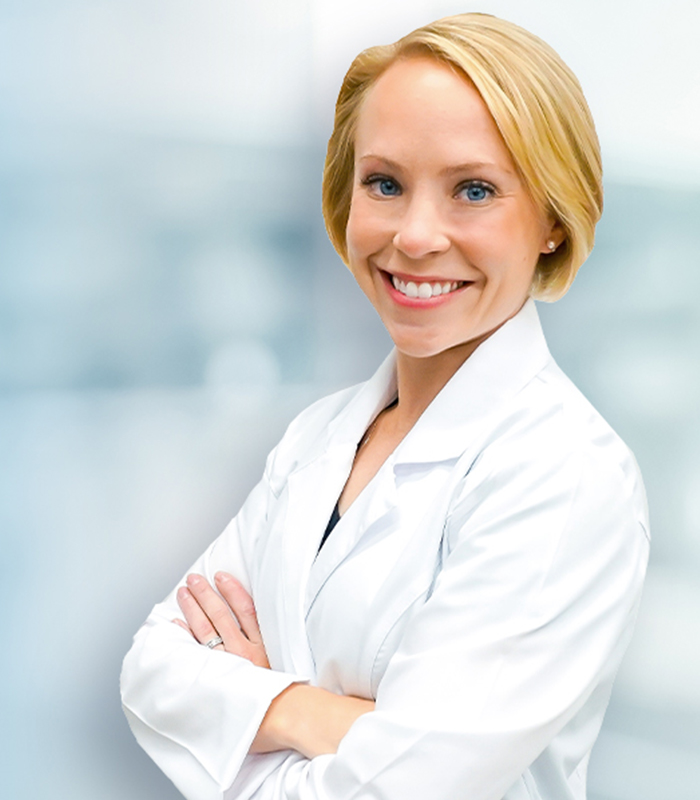 Dr. Laura Lombardi
Harvard Medical School
NJ PAIN SPECIALIST
Dr. Lombardi specializes in the treatment of back, neck, and joint pain. By using a range of minimally invasive modalities as well as advanced procedures, she helps patients achieve a pain free life without the need for surgery. Dr. Lombardi will be offering her pain treatment services in Clifton, New Jersey.
Skip Surgery: Interventional Back Treatment in New Jersey
ultima modifica:
2020-08-05T16:50:22-04:00
da