Where's The Best Back Treatment New York? A Harvard Doctor Weighs In
Is Surgery Necessary? | The Pain Treatment Specialists
If you have back pain, you might be searching for the best back treatment new york, ny. Back pain is a common issue affecting millions of Americans each year. It is one of the leading causes of disability worldwide. It's vital you understand what is causing your back pain and how best to treat it. If you leave your back pain unattended, it could get worse over time or lead to further health issues.
Many people think back surgery is the only way to treat back problems but these carry many risks and complications. Back surgery is not always necessary and is not always the best option. Some of the most common risks associated with back surgery include nerve damage, blood clots, wound infections and long recovery periods. As well as considering these risks, back surgery is sometimes not even necessary! That's why it's important you spend time researching the best back pain treatment plans.
There are many highly successful treatment options which avoid risky surgery and narcotics. These state of the art pain treatments combine the latest advancements in medicine with a holistic approach to healthcare. Plus, you won't have to worry about the risks and complications associated with back surgery or taking NSAIDs, opioids and other narcotics.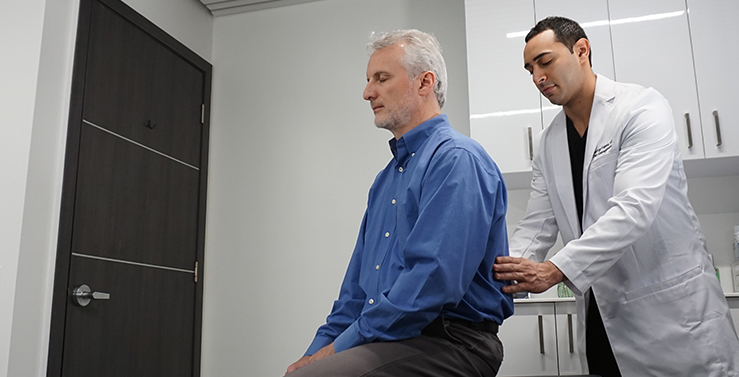 Where can you find these cutting edge procedures? The Pain Treatment Specialists is an advanced pain clinic in New York City which houses a team of board certified Harvard pain doctors. These top rated back pain doctors are leaders in pain management and use the latest minimally invasive treatment options. These expert back pain doctors are passionate about using the latest non-invasive pain treatments so that they maximize your health and minimize any potential risk. They enjoy spending time with each patient to fully understand their pain complaint before creating a customized care plan to suit their individual needs and requirements.
Regardless of any previous treatments you've had or why you're in pain, these top rated back pain doctors NY will use the most advanced treatment plans so you get back to full health in the safest way possible.
If you're struggling with back pain and want to be seen by a team of expert back pain specialists in Manhattan, please call our office on: (646) 493-2993. This state of the art clinic is based in the heart of the Big Apple, next to the Flatiron neighborhood. It is near  Madison Square Park. It has excellent subway links with the 4, 5, 6, 1, 2, 3, and a, c, e subway lines.
The Top 3 Back Treatments Provided By Harvard Doctors
So far, we've looked at why you should consider seeking medical advice from a board certified pain specialist Manhattan NY. At this modern and friendly clinic, you will be treated by expert back pain doctors who are passionate about providing you with the safest and healthiest pain relief possible. These expert doctors enjoy spending time with each patient to create a unique treatment plan that gets you back on your feet safely and effectively.
This treatment plan involves a recommendation for a minimally invasive treatment option as well as physical therapy. Best of all, these treatments are non-invasive, safe and have faster recovery rates than surgical procedures. Let's now take some time to explore the best back treatment new york.
Lumbar Epidural Steroid Injection (ESI)
A lumbar epidural steroid injection is one of the most popular and highly effective back pain treatments. They are particularly well-received by individuals who have a pinched nerve or aggravated spinal nerves as a result of a herniated disc or spinal stenosis.
During this procedure, a pain doctor NY injects steroid medicine directly into the epidural space in the spine. The epidural space contains fat, tissue and nerves. By injecting steroid medicine directly into the epidural space, nerves can be calmed down quickly and effectively. Pain relief can last for long periods of time and this treatment enables patients to complete physical therapy programs or return to daily activities with relative ease.
Lumbar Facet Joint Injection
Lumbar facet joint injections can be used to help doctors both diagnose and treat back pain issues. They can provide long-lasting pain relief and have helped many patients to avoid unnecessary back surgery.
The facet joints are small joins situated on either side of the spine. If you have facet joint pain, a back specialist can inject local anesthetic near the nerves in the facet joints. This ensures instant and long-lasting pain relief. Some patients receive 2-3 facet joint injections to ensure all areas are targeted.
Lumbar Radiofrequency Ablation
Lumbar rfa is an innovative and exciting area of pain medicine. A top rated back pain doctor Manhattan uses lumbar rfa to deactivate the nerves responsible for sending pain signals from the lumbar to the brain. It is an excellent treatment choice for patients wishing to avoid steroid medicine.
During this procedure, a pain doctor uses a small generator to transmit rf energy to an electrode placed on the lumbar. The thermal energy deactivates the lumbar nerves which means they no longer send pain information from the lumbar to the brain. As a result, the patient receives long-lasting pain relief without having to take steroid or other narcotics.
Rfa treatment is one of the most popular treatment options due to its ability to block pain signals using thermal energy. It is recommended for patients who have undergone other minimally invasive options.
What Is A Pain Doctor?
Now that we've looked at the safest and healthiest ways of targeting pain, you might now be wondering, 'what is a pain doctor?'
A pain doctor (also known as a pain management specialist) is a board certified doctor who is a leader in the field of pain medicine. Pain doctors avoid using risky procedures and narcotics because they believe minimally invasive options are better for your health. It's important you ensure your pain doctor has achieved board certification and attended a top medical school. This shows they have undergone rigorous medical training and have in-depth experience in pain medicine.
At The Pain Treatment Specialists Manhattan, all of the doctors are board certified Harvard alumni. They have achieved intense medical training and are experienced in the latest advancements in pain medicine. They also contribute widely to medical education and regularly attend medical conferences, author chapters of medical textbooks and invite other physicians to observe their clinical practice.
Regardless of any previous treatments you've had or why you're in pain, our expert pain doctors are here to help you. They spend time with each patient to ensure they understand their pain complaint. They take a verbal medical history, may order blood tests and even request scans (like X-Rays and ultrasound) to gather as much information as possible. The information will be used to generate a diagnosis and create a unique treatment plan.
Your custom care plan will involve a recommendation for a minimally invasive treatment option used in conjunction with physical therapy. This ensures you're receiving the safest and healthiest pain relief without having to worry about risky back surgery or narcotics.
Most important of all, our Harvard doctors understand why you might be worried about your back pain. That's why they spend time with each patient to provide exceptional patient care and answer any concerns that may be on your mind. Back pain can be concerning and our pain doctors understand this. They value the importance of creating healthy doctor-patient relationships so they can be on-hand throughout your treatment journey. Our pain doctors can answer all of your questions and ensure you're comfortable throughout your treatment.
If you're struggling with pain and want to explore the best back treatment new york, consider booking an appointment to visit one of our board certified Harvard back doctors at The Pain Treatment Specialists Manhattan NY.
Book a Consultation
Scheduling a consultation with one of our pain treatment specialists is one of the best ways to determine the proper solution for pain relief.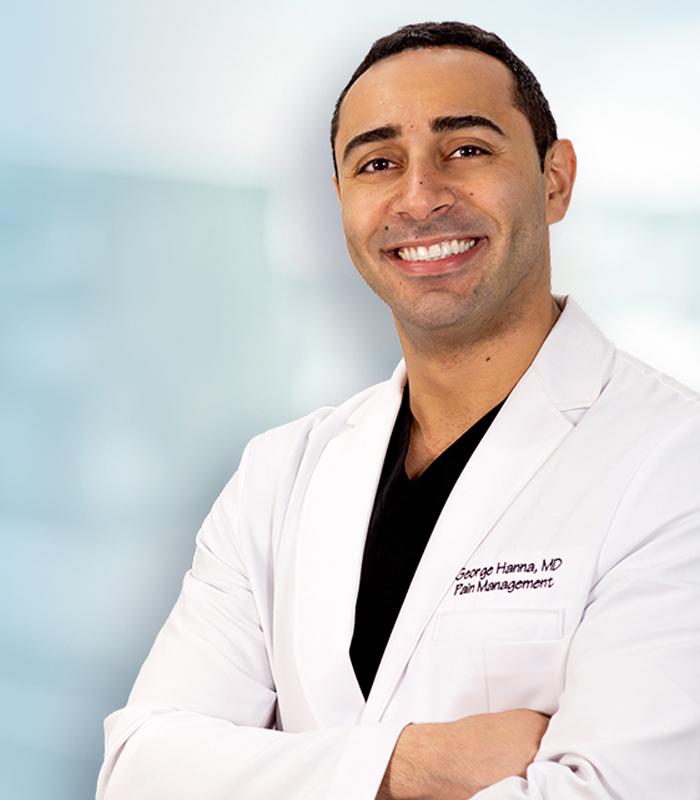 George Hanna
Harvard Medical School
Director of Pain Management
Dr. George Hanna is a nationally recognized pain management specialist and Double Board Certified in anesthesiology and pain management medicine. Dr. Hanna is currently available at Pain Treatment Specialists in Manhattan and Clifton, NJ. He is now accepting most major medical insurances, including Medicare.
Shane J. Volney
Harvard Medical School
NY & NJ PAIN SPECIALIST
Dr. Volney is double board certified in Anesthesiology and Pain Medicine by the American Board of Anesthesiology. He is currently seeing patients at our Pain Treatment Center in Manhattan and Clifton, New Jersey. Most pain treatments are covered by all major medical insurances and Medicare.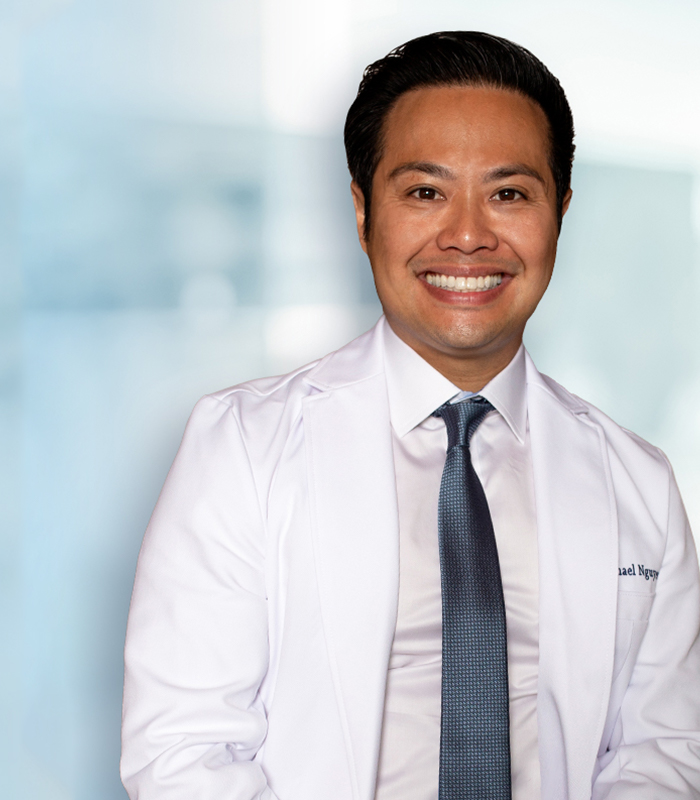 Michael Nguyen
Harvard Medical School
NY & NJ Pain Specialist
Dr. Michael Nguyen is world renowned in Pain Medicine. Dr. Nguyen completed his residency and advanced Pain fellowship training at Harvard Medical School. During his tenure at Harvard, Dr. Nguyen was awarded the "Mentor of the Year" and also "Teacher of the Year" award.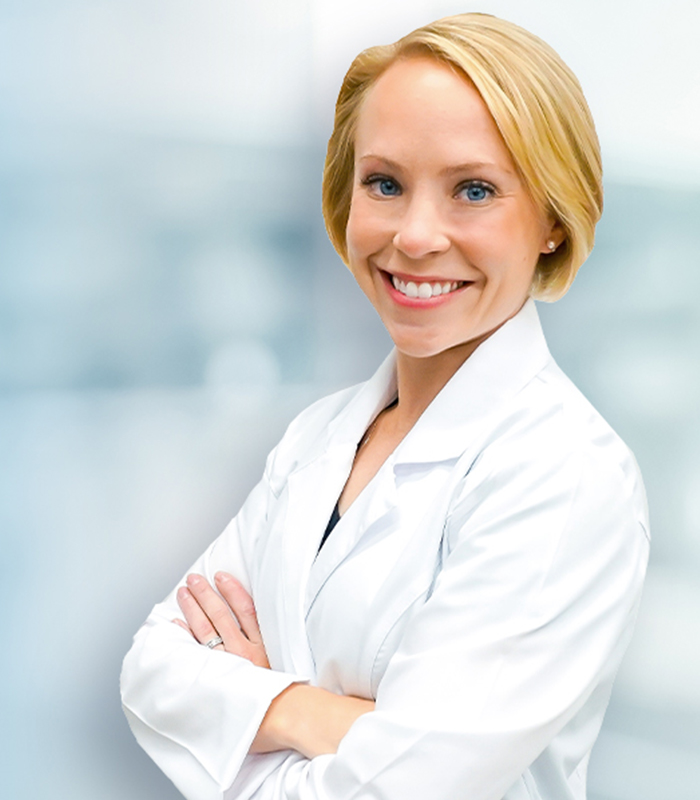 Dr. Laura Lombardi
Harvard Medical School
NJ PAIN SPECIALIST
Dr. Lombardi specializes in the treatment of back, neck, and joint pain. By using a range of minimally invasive modalities as well as advanced procedures, she helps patients achieve a pain free life without the need for surgery. Dr. Lombardi will be offering her pain treatment services in Clifton, New Jersey.
Where's The Best Back Treatment New York? A Harvard Doctor Weighs In
ultima modifica:
2020-08-04T15:55:39-04:00
da