Meet The Best Back Doctors in West Orange at Pain Treatment Specialists
Cleaning the gutters is an annual treat that all homeowners dutifully look forward to… not! Climbing a ladder on a sweltering day is definitely not as fun as an afternoon on the beach, but it's an essential task of home ownership. You pull out your largest ladder, strap on some rubber gloves, and prepare to stick your hands into a delightful mess. On the third rung of the ladder, you feel a little unstable and lose your balance. Twisting on your way down, you can feel your back begin to throb with the awkward landing. It's time to get on the phone with a landscape expert to finish the job, since there's no way your back will let you finish.
It might also be time to make a call to a pain management expert to discuss your back pain. If you find yourself unable to complete normal activities for a length of time, or that your back pain becomes increasingly worse, you don't have to live with this type of pain. Instead, call Pain Treatment Specialists, the best back doctor in West Orange. Our interventional pain doctors specialize in back pain relief using minimally invasive treatments and not spine surgery or back surgery. If you live in West Orange, NJ, or anywhere in the Oranges, Pain Treatment Specialists are conveniently located on Mount Pleasant Avenue for easy access to back pain relief.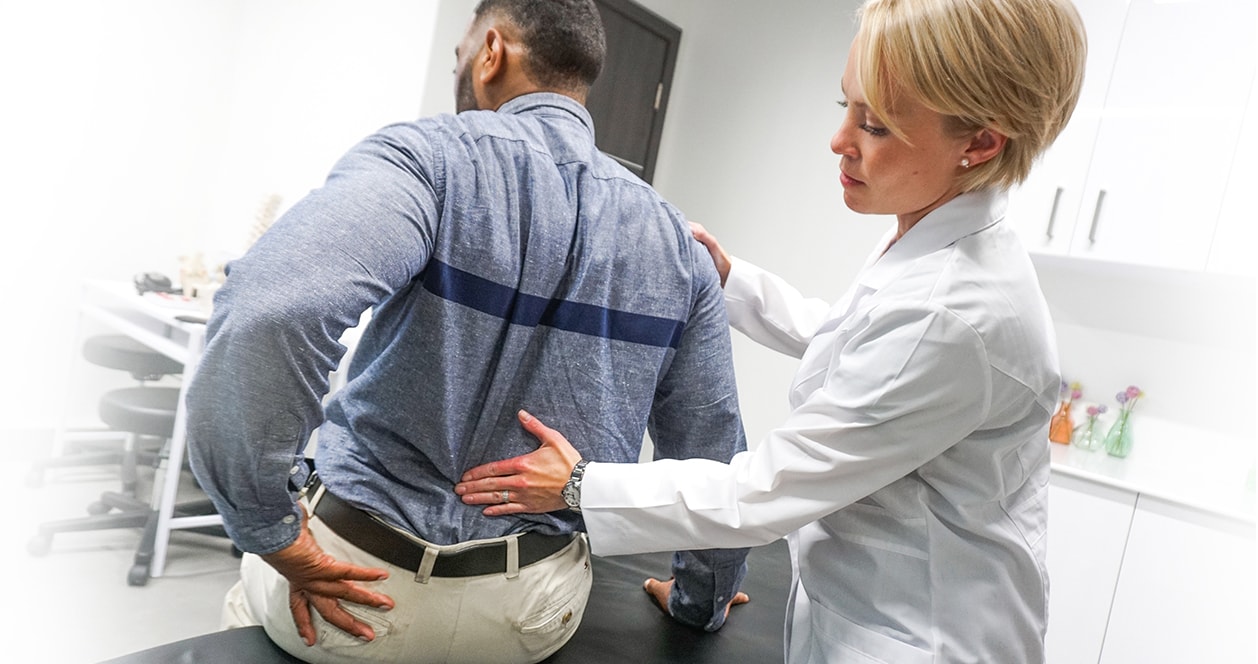 The Best Back Doctors in West Orange, NJ
When you enter a pain center, you're looking for medical advice from a board certified pain management expert who can relieve your chronic back pain. At Pain Treatment Specialists, our team of interventional pain doctors are considered some of the top pain specialists in the nation, and are vetted not only for their exceptional credentials but also their kind and caring bedside manner. Some of the best back doctors in West Orange include:
Dr. Laura Lombardi:Dr. Lombardi's ability to connect with patients comes from her experience as a Division 1 collegiate athlete. Knowing how chronic pain affects an athlete's life and training regimen allows her a unique perspective in treating chronic back pain. Even if the most athletic thing you've recently done is take your potato chip for a swan dive into some dip, Dr. Lombardi's still poised to provide you with the best level of back pain care. She completed her interventional pain medicine fellowship at Harvard, and is also double board certified in pain medicine and anesthesiology.
Dr. Hanna:Dr. Hanna is formerly a Clinical Instructor at Harvard Medical School where he trained students in anesthesiology and interventional pain medicine. However, Dr. Hanna's patients remember him most for his kind and nurturing patient relationships. Acknowledging that you're in chronic pain isn't easy, and Dr. Hanna knows how to carefully listen to each patient's pain concerns, and then put his expertise into practice using the most cutting-edge interventional back pain treatments.
In West Orange, NJ, you won't find a better pair of pain management doctors than Dr. Lombardi and Dr. Hanna. Book an appointment at Pain Treatment Specialists to see why they're the best back doctors in West Orange.
What Are The Best Minimally Invasive Back Pain Treatments?
When you meet with your pain management doctor, you'll describe where, when, and how your back hurts. From there, your interventional pain doctor creates a customized back pain treatment plan to address your chronic pain issues. At Pain Treatment Specialists, our pain center is equipped with a host of cutting-edge technologies designed to avoid surgery and return you to a pain-free life. Some of the minimally invasive back pain treatments utilized include:
Physical Therapy:Physical therapy uses specific motions and exercises to address your chronic back pain. For example, if you suffer from sciatica, you'll complete a different set of exercises than someone who suffers from upper back or shoulder pain. These exercises are meant to keep your back mobile and moving fluidly, while also building strength and muscle tone.
Radiofrequency Ablation:This back pain treatment relies on the use of a pain doctor's knowledge of fluoroscopy, which is a special x-ray. Both Dr. Hanna and Dr. Lombardi specialize in fluoroscopic-guided treatments, which help identify specifically where a patient's back pain occurs. Then, heat energy produced from electromagnetic waves is delivered to the exact nerve area endings that are producing pain signals to your facet joint. The result is blocked pain signals, and tremendous pain relief in your back.
The best back doctors in West Orange do not need to rely on spine surgery or back surgery in order to achieve back pain relief. At Pain Treatment Specialists, our expert back pain doctors use a wide variety of minimally invasive back pain treatments that are highly-effective.
Why Should I Seek Minimally Invasive Back Pain Treatments?
At many NJ spine centers, surgery is offered as a back pain treatment. Many spine surgeons insist on spine surgery as their main avenue of medical advice because that's where their training and expertise lies. However, at Pain Treatment Specialists, you have a team of doctors who can produce pain-free results without the dangers and hassles of spine surgery. Why should you avoid surgery? The best back doctors in West Orange recommend that you avoid surgery because:
It's Not Always Effective:Imagine going through all of the trouble, pain, and inconvenience of back surgery only to find out that you're still in pain, or even worse, that you need more surgery? It's best to try a variety of minimally invasive back pain treatments before you consider surgery as a last, and final option.
Surgery is Major Disruption:Right now, get up and go pour yourself a glass of water. Easy, right? Now picture doing the same motion after a major back surgery. You would need assistance with every motion and every action. Not only are you out of work for a good chunk of time, you'll need help with everything you do for several weeks until you regain mobility.
Pills, Pills, Pills:After surgery, you'll be prescribed heavy duty narcotics to relieve your pain. These pain pills can become unintentionally addictive and lead you down a very dark path. It's best to avoid any contact with prescription narcotics, which means also avoiding surgery.
Located near the Essex Country Club, Pain Treatment Specialists offer a wide variety of minimally invasive back pain treatments for your back pain. Don't spend another day delaying your chores, when you could be back on that ladder quickly… and without back pain!
Book a Consultation
Scheduling a consultation with one of our pain treatment specialists is one of the best ways to determine the proper solution for pain relief.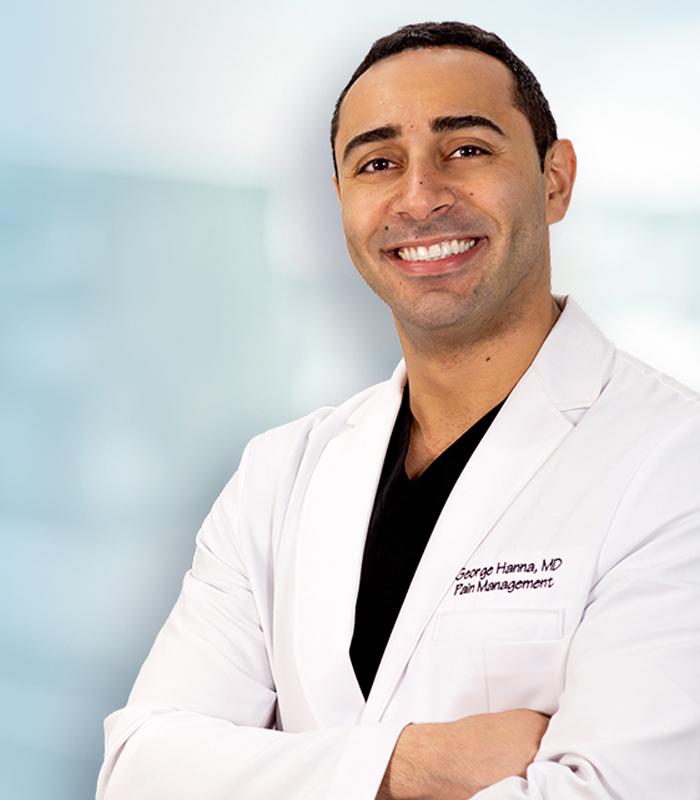 George Hanna
Harvard Medical School
Director of Pain Management
Dr. George Hanna is a nationally recognized pain management specialist and Double Board Certified in anesthesiology and pain management medicine. Dr. Hanna is currently available at Pain Treatment Specialists in Manhattan and Clifton, NJ. He is now accepting most major medical insurances, including Medicare.
Shane J. Volney
Harvard Medical School
NY & NJ PAIN SPECIALIST
Dr. Volney is double board certified in Anesthesiology and Pain Medicine by the American Board of Anesthesiology. He is currently seeing patients at our Pain Treatment Center in Manhattan and Clifton, New Jersey. Most pain treatments are covered by all major medical insurances and Medicare.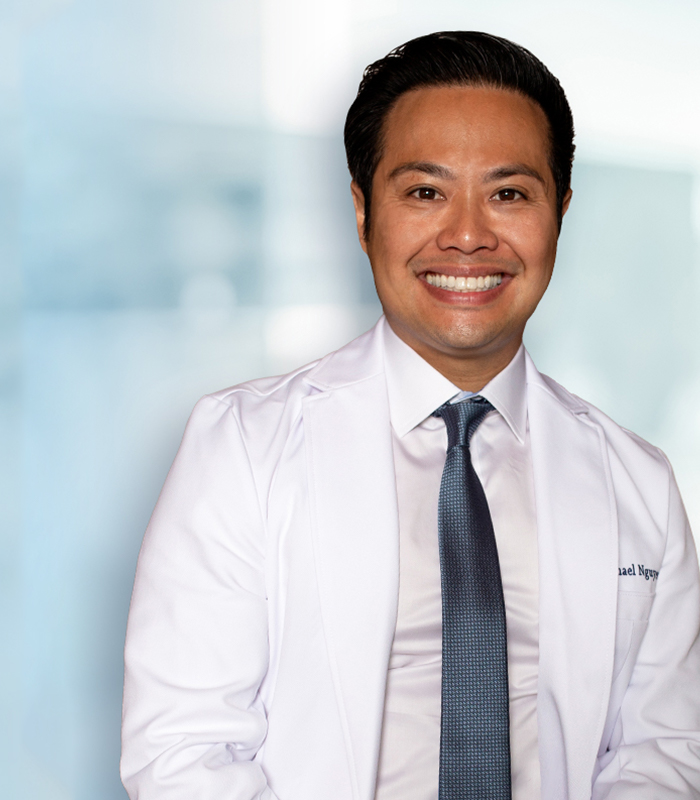 Michael Nguyen
Harvard Medical School
NY & NJ Pain Specialist
Dr. Michael Nguyen is world renowned in Pain Medicine. Dr. Nguyen completed his residency and advanced Pain fellowship training at Harvard Medical School. During his tenure at Harvard, Dr. Nguyen was awarded the "Mentor of the Year" and also "Teacher of the Year" award.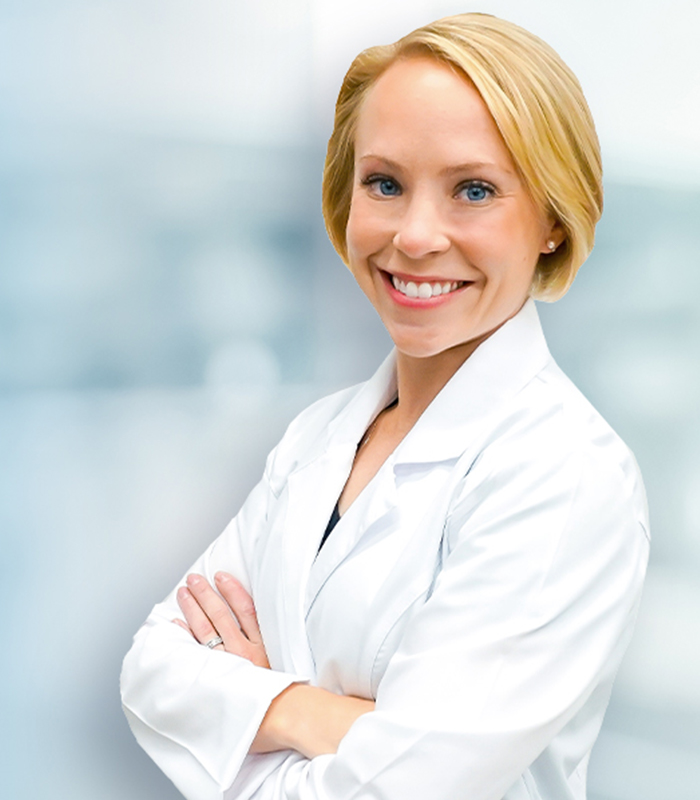 Dr. Laura Lombardi
Harvard Medical School
NJ PAIN SPECIALIST
Dr. Lombardi specializes in the treatment of back, neck, and joint pain. By using a range of minimally invasive modalities as well as advanced procedures, she helps patients achieve a pain free life without the need for surgery. Dr. Lombardi will be offering her pain treatment services in Clifton, New Jersey.
Meet the Best Back Doctors in West Orange at Pain Treatment Specialists
ultima modifica:
2020-07-11T05:13:51-04:00
da