Top Knee Pain Specialist near Me Explains Treatment Options
Confused About Knee Pain Management Options?
If your knee hurts, your first priority is getting rid of the pain. But to alleviate it effectively, you have to find the right doctor for diagnosing and treating pain. There are several options to choose from, both in practitioners and treatment methods. The wrong treatment could actually worsen or prolong knee joint pain. So, how do you know which treatment is right for you?
Start by Choosing Board Certified Pain Specialists
The first step is to search for a "board certified knee pain specialist near me." Doctors who are board certified in pain medicine or pain management have innovative tools to relieve pain without the need for surgery or narcotic pain medicine. They've completed fellowship training distinctly in treating pain at the source, rather than systemically or surgically. As a result, they're able to relieve pain more quickly, completely, and safely than other pain doctors like orthopedic surgeons. In fact, pain experts like the doctors at Pain Treatment Specialists often treat pain that was caused by knee surgery.
Why Proper Pain Management Methods Matter
If you start with an orthopedic surgeon, chiropractor, or acupuncturist, you might do more harm than good. Knee pain is caused by a variety of things and each of those specialists are only trained in certain treatment methods. They are not all trained in diagnosing and treating chronic knee pain, and many take a trial and error approach to pain management. Chiropractors and acupuncturists might be helpful for some types of knee pain but can worsen others.
For example, Rheumatoid Arthritis is an inflammatory condition that won't respond well to physical manipulation. If you have a knee injury like a fracture or torn ligament, a chiropractor might unknowingly worsen the injury. And a surgeon will likely perform unnecessary surgery if you don't consult with board certified pain doctors first. While surgery is occasionally required, it's no longer recommended for many types of chronic knee pain.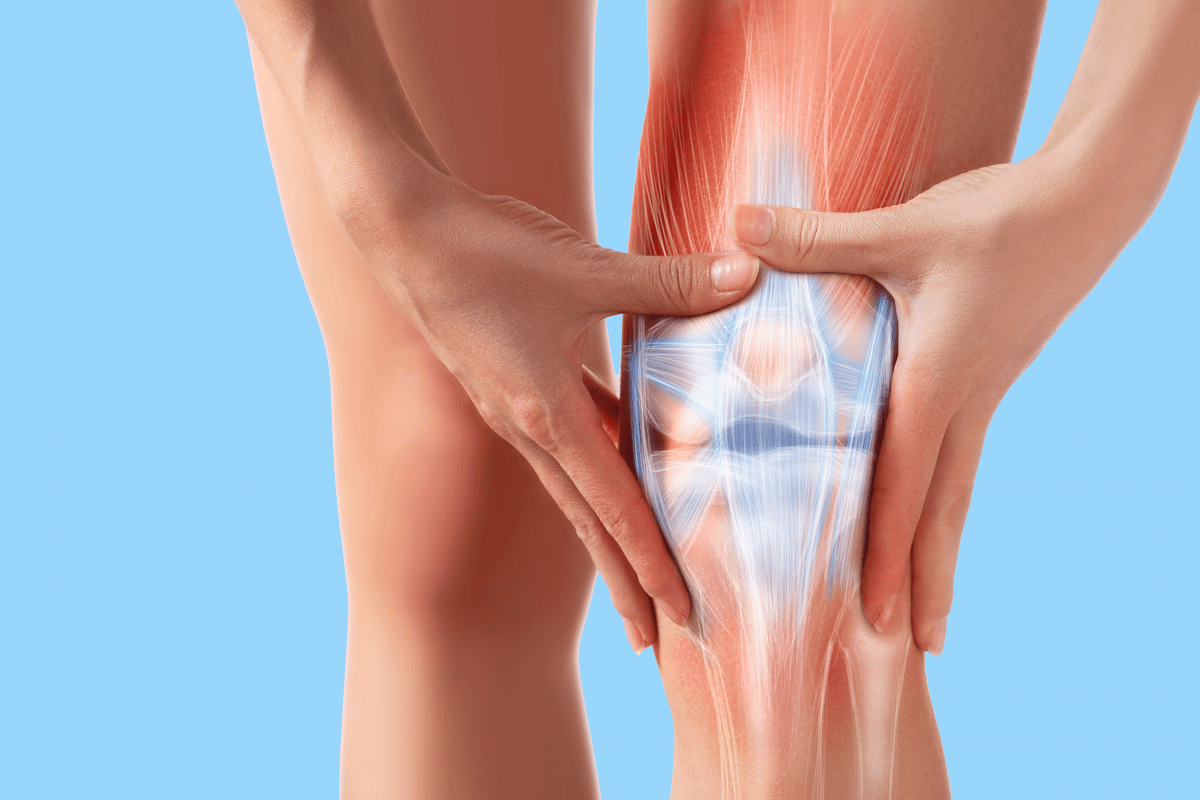 Options for Knee Injury and Chronic Knee Pain
Is your knee pain acute, meaning it came on suddenly? Or have you struggled with chronic knee pain for weeks or months? Acute knee pain can signal a knee injury, like a torn ACL, or also something as simple as the wrong shoes. But it can also signify the beginning of a chronic condition like arthritis. So, if your pain is new, but doesn't respond to home remedies like rest, ice, compression, and elevation, it's time to seek a "knee pain specialist near me." And if you have chronic knee pain, it's important to choose a board certified pain specialist for ongoing care.
Don't postpone visiting pain doctors for fear of invasive procedures like surgery. Pain Treatment Specialist's innovative, Harvard-trained team has cutting edge solutions for quick, minimally invasive relief. Here are just a few ways we relieve knee pain.
Physical Therapy:
It's important to use pain doctors for physical therapy, because they have the proper diagnostic tools to locate the cause of your pain before recommending activity. If you visit a physical therapist without a clear diagnosis, you might worsen pain. At Pain Treatment Specialists, we take a complete medical history and conduct a thorough physical exam, as well as tests and imaging before beginning therapy. Here's what our pre-physical therapy exam includes.
Complete medical history
Lifestyle evaluation
Gait evaluation
Palpation
Range of motion measurements
Balance assessments
Swelling or girth measurements
Special diagnostic tests
Physical therapy helps improve walking after injuries and helps to relieve pain and strengthen your knee for daily activities. It also helps you avoid surgery. It requires work and patience, but the payoff is substantial. The side effects of physical therapy are minimal and include temporary soreness like you would experience with a new workout routine. Here are a few knee pain conditions improved by physical therapy.
Sроrtѕ injuries
Musculoskeletal dysfunction
Patellar Tendonitis
Sріnаl cord іnjurіеѕ, Pаrkіnѕоn'ѕ Disease, and Multiple Sсlеrоѕіѕ
Steroid Knee Injections:
Our doctors use powerful corticosteroid injections to decrease inflammation and knee joint pain. These injections offer fast, yet lasting, relief of pain from inflamed joints, muscles, bursa, and tendons. Our doctors will sterilize and anesthetize the area and inject a steroid with a small needle directly into the pain trigger point.
Since we use x-ray and ultrasound to guide our injections, we ensure the medication is administered to the specific area, avoiding surrounding tissues and blood vessels. Some doctors don't use guided imagery for injections, so make sure you see our pain doctors for precise care.
Steroid knee injections offer immediate relief with minimal downtime. For best results, limit heavy physical activity for a few days after the injection. But this is an outpatient procedure, and you can resume normal activity the same day. Side effects are rare, but if you are diabetic, have a bleeding disorder, or have had several steroid injections, it's extra important to use a qualified, board certified pain specialist for your injections. Here are a few conditions these injections treat.
Inflammatory joint conditions
Bursitis
Osteoarthritis
Rheumatoid Arthritis
Genicular Nerve Block:
A "G Block" is a cutting edge procedure that is unparalleled in its ability to relieve Genicular Nerve pain. These nerves are sensory and send pain signals to the brain, often resulting in severe pain. A G Block injects anesthetic to relieve pain, and also to determine pathologic changes like arthritis and to test your response to knee pain treatment. Our doctors perform two tests to determine G Block necessity, and if needed after the G Block, they'll cauterize the Genicular Nerve.
A Genicular Nerve Block is outpatient and minimally invasive. It's performed with local anesthetic, with no general anesthesia or incisions required. It's guided by fluoroscopic x-ray for precise needle placement, typically targeting three genicular nerves. Each nerve treatment takes only a few minutes. It improves pain, mobility, and function immediately, with long-lasting results. G Blocks are effective at not only preventing knee surgery, but also relieving pain from prior knee replacement surgery. Side effects are rare and minor, such as some mild discomfort or numbness at the injection site. But use a qualified pain specialist to avoid complications, especially if you have underlying medical conditions. Here are some conditions we treat with a Genicular Nerve Block.
Arthritis
Inflammation
Post-surgical pain
Radiofrequency Ablation of Genicular Nerves
When the G Block confirms but doesn't relieve knee pain long term, our doctors use Radiofrequency Ablation for lasting results. This procedure is helpful for avoiding surgery, as well as eliminating pain that surgery caused or didn't relieve.
This is a modern treatment that starts with a Genicular Nerve Block and then directs radio waves at the Genicular Nerves. With local anesthetic, small needles are used to heat the nerves to prevent them from sending pain signals to the brain. It works immediately to relieve pain and is covered by insurance, providing a much more affordable alternative to surgery. It has very low risk of side effects or complications when done by a qualified physician. Since it's a newer treatment method, make sure your doctor is well-trained. These are some knee pain conditions we treat with Radiofrequency Ablation.
Post-surgical pain
Pain that didn't respond to a G Block
Pain that didn't respond to steroid injections
Visit the Top Knee Specialist Near Me for the Best Treatment
At Pain Treatment Specialists, we'll conduct a thorough evaluation to ensure that you receive the best treatment. All of our methods are minimally invasive, outpatient, and provide fast, lasting relief. Whether you have a knee injury, knee joint inflammation, or undiagnosed chronic knee pain, our pain doctors have solutions for quick, gentle relief. We'll help you avoid knee replacement surgery and expensive, painful procedures that aren't guaranteed to work. If you want the "top knee pain specialist near me," consult the world-renowned doctors at Pain Treatment Specialists.
Book a Consultation
Scheduling a consultation with one of our pain treatment specialists is one of the best ways to determine the proper solution for pain relief.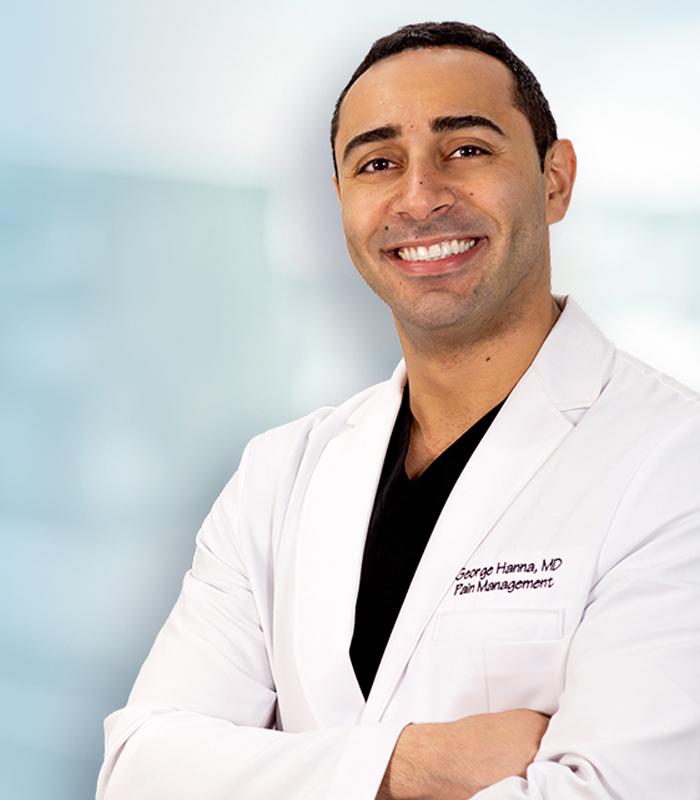 George Hanna
Harvard Medical School
Director of Pain Management
Dr. George Hanna is a nationally recognized pain management specialist and Double Board Certified in anesthesiology and pain management medicine. Dr. Hanna is currently available at Pain Treatment Specialists in Manhattan and Clifton, NJ. He is now accepting most major medical insurances, including Medicare.
Shane J. Volney
Harvard Medical School
NY & NJ PAIN SPECIALIST
Dr. Volney is double board certified in Anesthesiology and Pain Medicine by the American Board of Anesthesiology. He is currently seeing patients at our Pain Treatment Center in Manhattan and Clifton, New Jersey. Most pain treatments are covered by all major medical insurances and Medicare.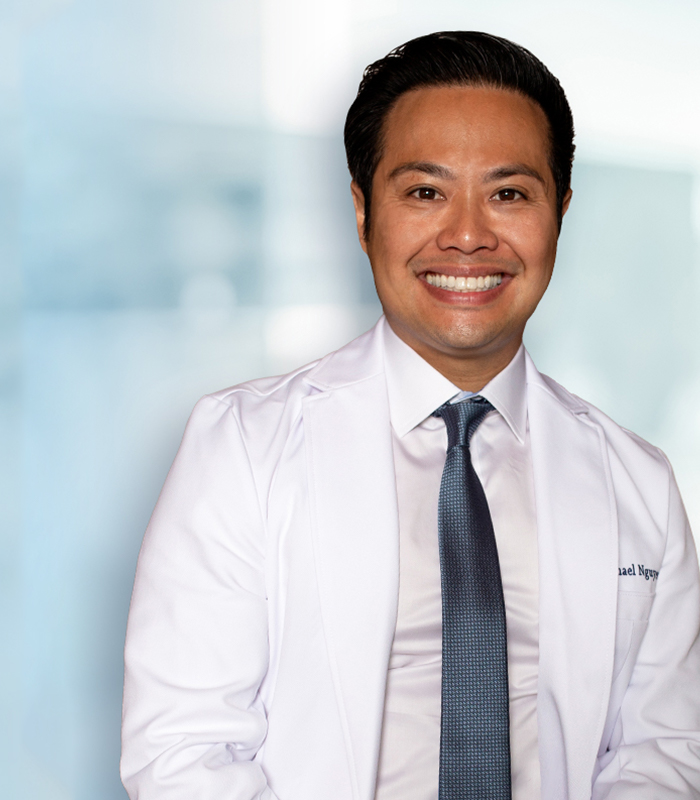 Michael Nguyen
Harvard Medical School
NY & NJ Pain Specialist
Dr. Michael Nguyen is world renowned in Pain Medicine. Dr. Nguyen completed his residency and advanced Pain fellowship training at Harvard Medical School. During his tenure at Harvard, Dr. Nguyen was awarded the "Mentor of the Year" and also "Teacher of the Year" award.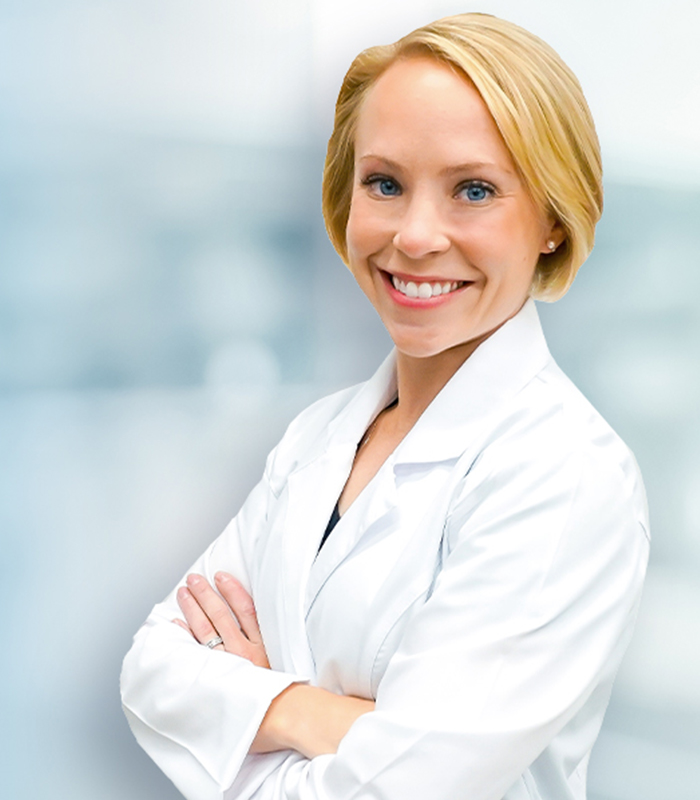 Dr. Laura Lombardi
Harvard Medical School
NJ PAIN SPECIALIST
Dr. Lombardi specializes in the treatment of back, neck, and joint pain. By using a range of minimally invasive modalities as well as advanced procedures, she helps patients achieve a pain free life without the need for surgery. Dr. Lombardi will be offering her pain treatment services in Clifton, New Jersey.
Top Knee Pain Specialist near Me Explains Treatment Options
ultima modifica:
2020-10-21T12:55:42-04:00
da