How to Find the Best Knee Doctor Near Me?
How to Find a Great Orthopedic Doctor Near Me?
If you are suffering from knee pain, then you might be asking yourself like "Should I start looking for a knee doctor?" or "How do I find the best knee doctor near me?" Realistically speaking, if you are asking these questions you are probably in a lot of pain already so we highly recommend consulting with a knee doctor as soon as possible.
According to the Centers for Disease Control and Prevention, 1 in 4 Americans suffers from knee pain that is caused by fractures, ligament injuries, dislocations, meniscus injuries, or even certain medical conditions like osteoarthritis. Although knee pain can be caused by something serious, most people are dealing with knee problems that do not require invasive interventions and that respond well to self-care measures. Rest, compression, ice, and elevation are some of the most common and effective measures when dealing with knee pain. If, however, the pain does not subside and you have difficulty walking, persistent pain, other symptoms like redness, swelling, nausea, fever, then you should seek treatment immediately.
To find a good knee specialist, follow these easy steps:
Step 1: Ask for referrals from trustworthy sources
What would you do if you wanted to find a good hairdresser? Before doing any independent research you would probably ask around. Getting your knee fixed isn't as easy as getting a haircut, but because you are dealing with a common health problem, asking your family, friends, or neighbors couldn't hurt. Trustworthy recommendations can go a long way, so this is the best way to find a certified knee physician.
If you happen to know any medical doctors or physical therapy professions, even better. They will surely be happy to help. After narrowing down the field of potential candidates, you could also do a quick cross-reference and check whether someone's name happens to pop up twice. If two or more people recommend the same doctor, you are in luck because that is a great starting point!

Step 2: Type "knee doctor near me" in your Google Search Bar
In this day and age, you can find anything online so, if you are looking for an orthopedic doctor, you should also check online. Some of the most efficient search terms for this particular case would be orthopedic near me, knee doctor near me, orthopedic specialist near me, and so on and so forth.
Before going to a certain doctor, you can search for them online, take a look at their website and you might even find reviews from former patients. This is extremely helpful, but make sure you don't make a decision based entirely on information found online. Also, avoid reading about potential health problems online. Self-diagnosing is a dangerous practice and our knee doctors recommend against it.
Step 3: Meet the doctors
Whether you received a recommendation from a trustworthy source or found them online, the previous steps have probably provided you with a few knee specialists worth considering. So, now that you have a shortlist of orthopedic doctors, you should take some time to look into their backgrounds and to meet them in person.
Before choosing which doctor to interview, try to find the following information about them: where they studied, how experienced they are, and if they are board-certified. Orthopedic doctors and surgeons who make efforts towards keeping their skills fresh always have board certification. It is worth mentioning that our dedicated knee doctors are Harvard trained and board-certified, and you shouldn't settle for less.
When it comes to meeting a doctor for the first time, it's important to bring forth all of your questions. A knee specialist should be considerate and patient and take time to discuss your knee problem and give you viable treatment options. You shouldn't leave the meeting without knowing what treatment or procedures you can go for, what they consist of, how they'll be carried out, and what the estimated recovery time is.
When should I consider going to a knee doctor near me?
It is very important to know whether your knee problem is something to worry about or not before you start looking for a good orthopedic near you. There are three main causes of knee pain: acute injury, overuse and chronic conditions, and medical conditions like arthritis or infections.
We recommend scheduling an appointment with one of our pain specialists if your knee pain appeared suddenly due to a forceful impact. You should also pay attention to your symptoms and check whether the pain is accompanied by fever, significant swelling, warmth and tenderness, and redness. Do not ignore these symptoms as they might indicate a severe, underlying issue. If you've experienced a manageable amount of pain for a long time, but the pain suddenly worsens you should also seek immediate medical attention.
In most cases, knee problems can be solved with self-care measures and easy treatments and remedies that can be administered at home. If the pain is caused by a severe health issue, the orthopedic doctor might recommend surgery, but only if all the other treatment options prove to be ineffective.
What treatments will an orthopedic near me recommend?
There are many different types of treatments for knee pain depending on the condition that is causing it. Superficial and minor knee problems can usually be treated with home remedies and self-treatment. For these cases, our knee pain specialists recommend resting the joint, elevating the leg, applying ice, and using a compression bandage.
Physical therapy is a very effective treatment that focuses on doing certain physical exercises to strengthen the muscles around the knee. This will make your knee more stable, will alleviate the pain, and will help you avoid future injuries.
Medication can also be prescribed to relieve some of the pain related to knee injuries. However, you should avoid taking over-the-counter pain medication without seeing a doctor.
Injections with corticosteroids and lubricants are another common treatment for knee pain. These substances are injected directly into your knee to reduce inflammation and treat arthritis and other conditions. Injections will also alleviate the pain and will help you move your knee with less discomfort.
Surgery is the least common type of treatment, as most patients can treat their knee pain successfully with one of the methods described above. The good news about knee surgical procedures such as knee replacements is that they have the biggest success rate in all of medicine. It is important to mention that you don't have to worry about spending the night in the hospital, because arthroscopic knee surgery is an outpatient procedure with high chances of full recovery. Of course, you should consider seeing a pain specialist prior to getting surgery because there's a good chance you can avoid surgery or at least put it off for a few years.
Book a Consultation
Scheduling a consultation with one of our pain treatment specialists is one of the best ways to determine the proper solution for pain relief.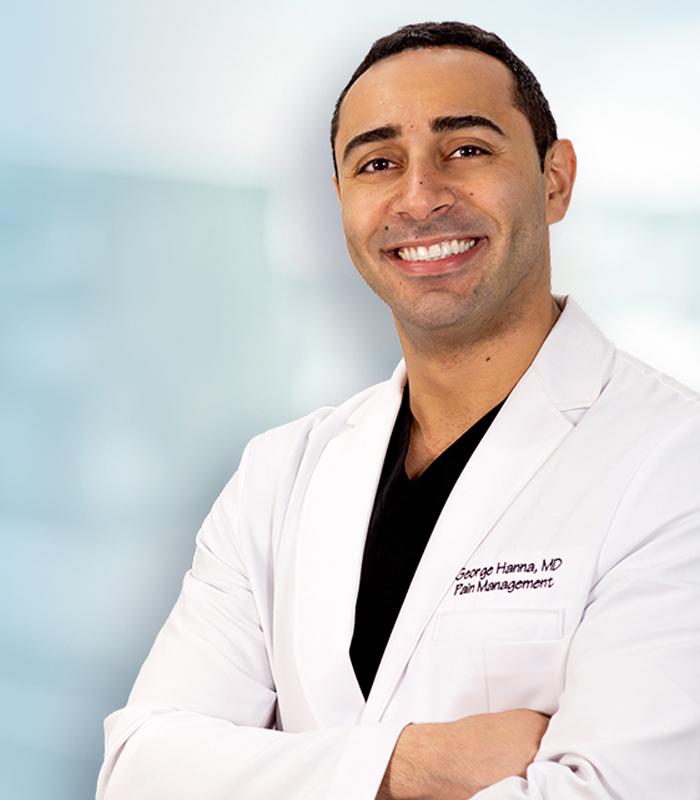 George Hanna
Harvard Medical School
Director of Pain Management
Dr. George Hanna is a nationally recognized pain management specialist and Double Board Certified in anesthesiology and pain management medicine. Dr. Hanna is currently available at Pain Treatment Specialists in Manhattan and Clifton, NJ. He is now accepting most major medical insurances, including Medicare.
Shane J. Volney
Harvard Medical School
NY & NJ PAIN SPECIALIST
Dr. Volney is double board certified in Anesthesiology and Pain Medicine by the American Board of Anesthesiology. He is currently seeing patients at our Pain Treatment Center in Manhattan and Clifton, New Jersey. Most pain treatments are covered by all major medical insurances and Medicare.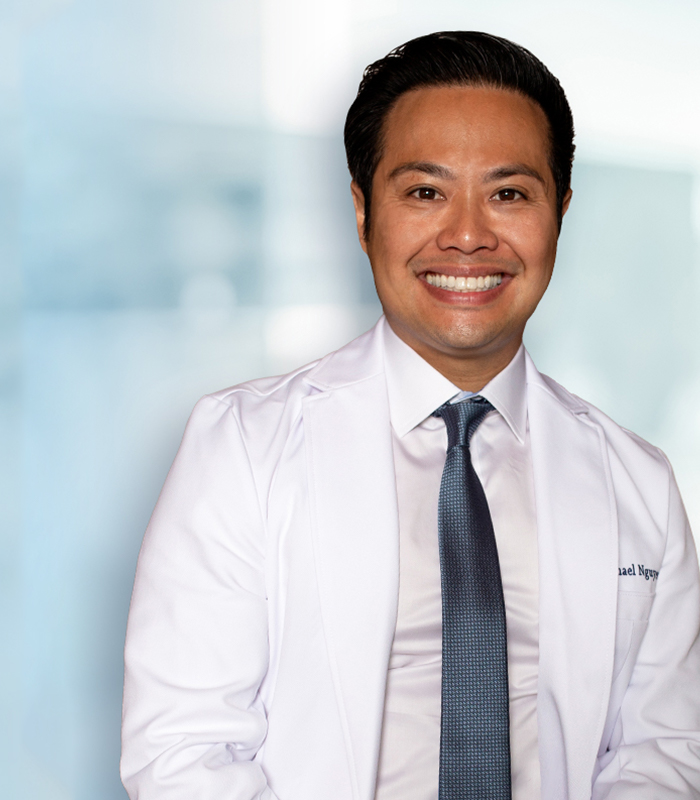 Michael Nguyen
Harvard Medical School
NY & NJ Pain Specialist
Dr. Michael Nguyen is world renowned in Pain Medicine. Dr. Nguyen completed his residency and advanced Pain fellowship training at Harvard Medical School. During his tenure at Harvard, Dr. Nguyen was awarded the "Mentor of the Year" and also "Teacher of the Year" award.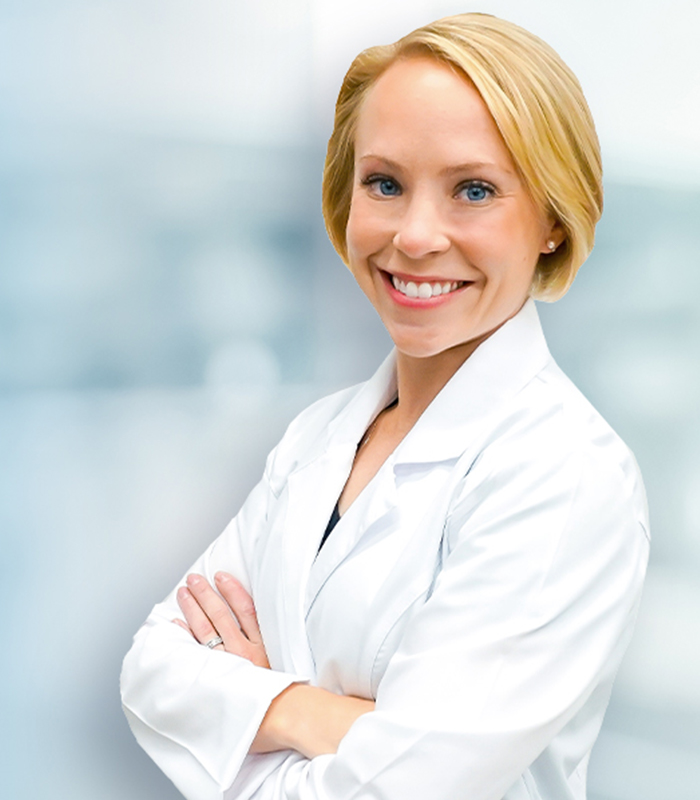 Dr. Laura Lombardi
Harvard Medical School
NJ PAIN SPECIALIST
Dr. Lombardi specializes in the treatment of back, neck, and joint pain. By using a range of minimally invasive modalities as well as advanced procedures, she helps patients achieve a pain free life without the need for surgery. Dr. Lombardi will be offering her pain treatment services in Clifton, New Jersey.
How to Find the Best Knee Doctor Near Me?
ultima modifica:
2020-04-30T14:41:51-04:00
da