Why is Knee Pain in NYC So Common?
Why is Knee Pain So Common Among New Yorkers?
Knee pain inflicts over 20% of the adult population, and the numbers are trending upward. Studies point toward a rise in obesity as a potential impetus for the growing number of knee pain patients. But knee pain in children is also on the rise, with studies linked more to injuries from year-round sports at an earlier age and an increase in autoimmune diseases. So, the answer for why knee pain is becoming more and more common is multifactorial. It's a combination of inactivity and obesity, and paradoxically, overexertion; plus an increasing number of conditions that cause inflammation.
One thing that's clear? Knee pain in NYC is a prevalent affliction that spares no demographic. Perhaps nowhere is it more of a burden than a bustling city like New York. Contending with knee pain while navigating the busy streets of Manhattan is an exercise in frustration. But, take heart. The doctors at Pain Treatment Specialists have new solutions for this age-old problem, and thankfully, they work wonders.
What Are the Most Common Causes of Knee Pain?
If someone asked you to name the largest part of the body, the knee wouldn't spring to mind. While it's true that the knee is small in size, it houses the largest joint. And it's a good thing, since the knee joint supports our full body weight. The knee is a hinge joint, enabling movement from side to side, back and forth, as well as twisting and turning.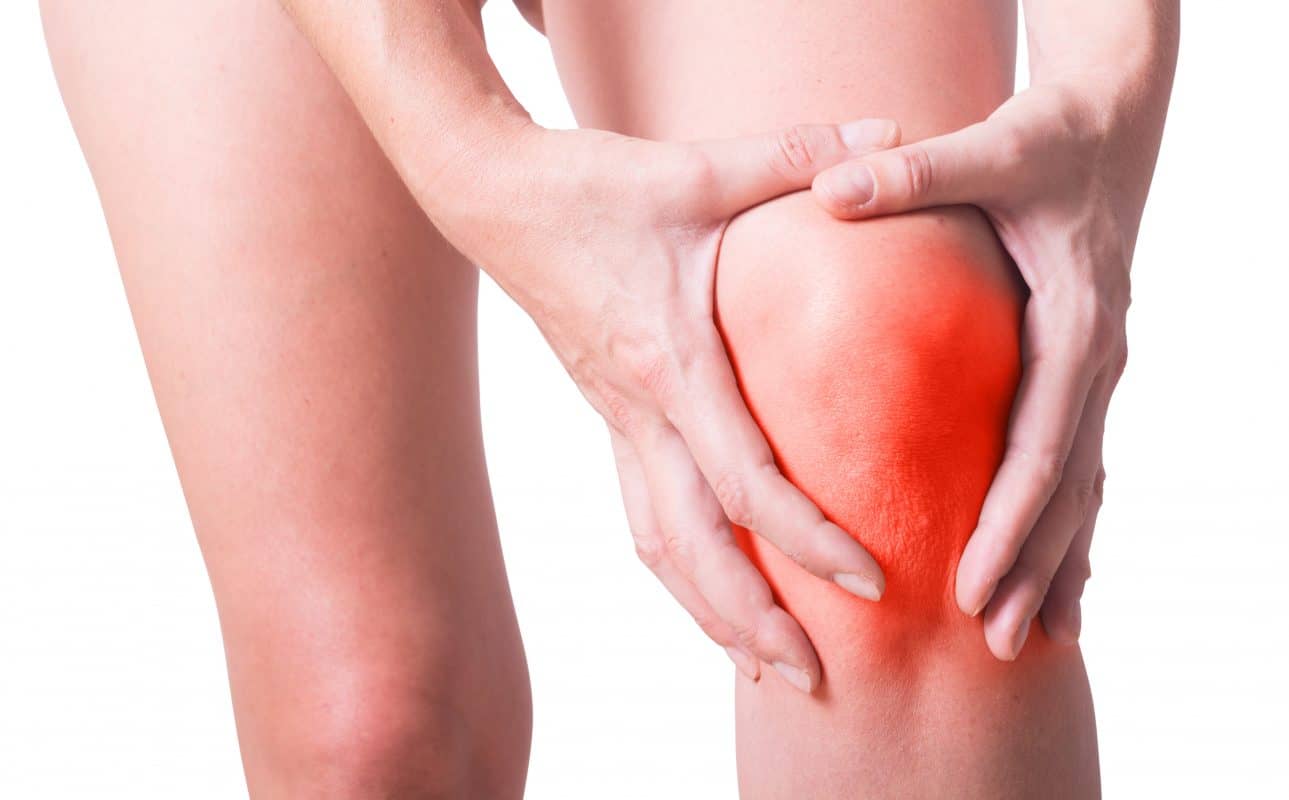 The knee's structure is a delicate combination of ligaments, tendons, muscles, cartilage, bone, nerves, and cushioning sacs. Any one of these parts can cause knee pain. What's more, leaving one type of knee pain untreated can trigger an additional type of knee pain. Things like Bursitis can lead to Osteoarthritis when ignored. It's pointless to try and self-diagnose knee pain, since many conditions share similar symptoms. Seek answers from a board-certified pain doctor who will use advanced tools to diagnose you. Here are some common reasons you might have knee pain.
Osteoarthritis
Rheumatoid Arthritis
Patellar Tendinitis
Bursitis
Iliotibial Band Syndrome
Patellofemoral Pain Syndrome
Osgood-Schlatter Disease
Sports knee injury
Gout
Osteochondritis Dissecans
Chondromalacia Patellae
Meniscus tears
Torn ligament(ACL, PCL, MCL, LCL)
Dislocated kneecap
Baker's Cyst
Cancer
Plica Syndrome
Fracture
What Are the Most Common Knee Pain Symptoms?
One of the most confusing things about knee pain is that similar symptoms can mean very different things. For instance, pain and swelling are common in mild arthritis, as well as a life-threatening dislocation. Fortunately, there are a few warning signs to indicate when pain needs urgent treatment. Talk to your pain specialist to discover what your symptoms mean.
The asterisk (*) signifies red flags that require immediate care.
Pain when moving
Pain following inactivity
Popping or cracking sound when moving
Redness
Warmth
Tenderness when touched
Swelling
Bruising
Stiffness
Limited mobility
Fever *
Immobility*
Inability to bear weight *
Inability to bend the knee *
Severe, shooting pain *
A protrusion or deformity*
Progressive swelling or bruising*
Popping or cracking sound during impact or injury *
What Are the Most Common Risk Factors for Knee Pain?
Certain risk factors for knee pain are unique to the condition. For example, autoimmune diseases might run in your family, or develop after a significant illness or life event. But there are several risk factors that commonly cause knee pain in people from all walks of life. Here are some risks to avoid to prevent future knee pain.
Prolonged repetitive movement
Being overweight
Lack of exercise
Overexertion
Poor posture or improper stride
Frequent jumping (basketball, volleyball)
Heavy lifting
Kneeling activities like gardening and flooring work
Age (Some conditions increase with age while others target the young.)
Smoking
Sitting or standing for extended periods
Improper shoes
Foods and medicines high in Uric Acid
Problems with the leg or spine that affect your stance or stride
What Are the Common Complications of Untreated Knee Pain?
Left untreated, knee pain creates various complications. As mentioned earlier, one type of knee pain can actually create a secondary knee problem when you don't address it. Complications of severe injuries like fractures and dislocation extend beyond the knee and can even be fatal. Working with a qualified doctor and tackling knee pain promptly are the keys to avoiding these possible complications.
Immobility
Infection
Nerve damage
Fracture
Vascular and neurological issues
Locked knee
Deep Vein Thrombosis
Development of Osteoarthritis
Knee replacement surgery
Depression or anxiety
Weight gain
Chronic knee pain
Irreversible damage
Work absenteeism (lost wages)
What Are the Most Common Solutions for Knee Pain?
Knee pain is difficult for some primary care doctors and orthopaedic surgeons to treat, since they're only trained to perform surgery or prescribe narcotics for pain. Neither of these options is the best treatment for knee pain for most patients. In addition, many doctors lack the time and diagnostic tools to make a conclusive diagnosis. Instead, they try a treatment, hoping that it will work.
But the doctors at Pain Treatment Specialists in NYC completed fellowship training at Ivy League schools in interventional pain relief. Our team has advanced methods to find the source of your pain, including fluoroscopic guided imagery and targeted injections. We don't use narcotics or surgery. Instead, we use groundbreaking, minimally-invasive procedures to treat your pain where it originates.
Our patients achieve immediate relief, often with a single treatment. Don't just try the common pain remedies offered by a primary care doctor. Try the interventional treatments that actually work, without the risks and side effects. Schedule your treatment at our clinic for knee pain in NYC, located near the Chrysler Building. Here are some of the treatments we offer for your pain.
Genicular Nerve block
Radiofrequency ablation of the Genicular Nerve
Fluoroscopic-guided injections
Corticosteroid injections
Platelet Rich Plasma Therapy
Viscosupplementation
Electrical stimulation (TENS)
Exercises with a physical therapist
Knee braces and shoe orthotics
Non-steroidal anti-inflammatories
Antibiotic injections
Lubricant injections
Book a Consultation
Scheduling a consultation with one of our pain treatment specialists is one of the best ways to determine the proper solution for pain relief.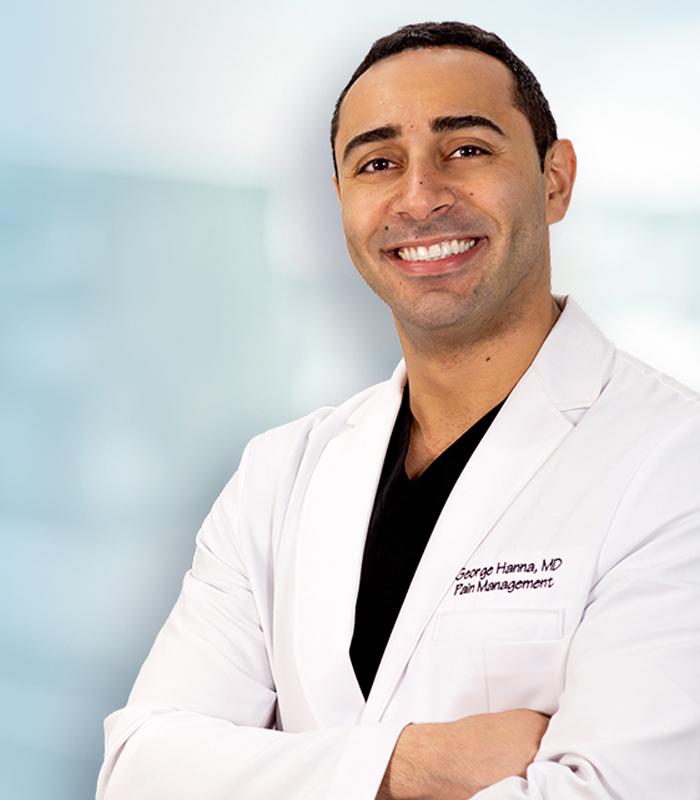 George Hanna
Harvard Medical School
Director of Pain Management
Dr. George Hanna is a nationally recognized pain management specialist and Double Board Certified in anesthesiology and pain management medicine. Dr. Hanna is currently available at Pain Treatment Specialists in Manhattan and Clifton, NJ. He is now accepting most major medical insurances, including Medicare.
Shane J. Volney
Harvard Medical School
NY & NJ PAIN SPECIALIST
Dr. Volney is double board certified in Anesthesiology and Pain Medicine by the American Board of Anesthesiology. He is currently seeing patients at our Pain Treatment Center in Manhattan and Clifton, New Jersey. Most pain treatments are covered by all major medical insurances and Medicare.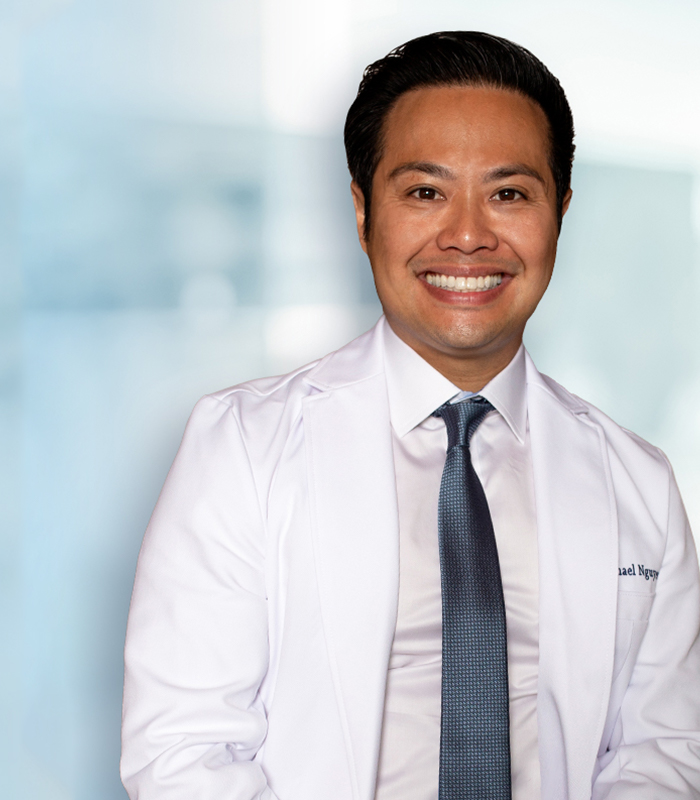 Michael Nguyen
Harvard Medical School
NY & NJ Pain Specialist
Dr. Michael Nguyen is world renowned in Pain Medicine. Dr. Nguyen completed his residency and advanced Pain fellowship training at Harvard Medical School. During his tenure at Harvard, Dr. Nguyen was awarded the "Mentor of the Year" and also "Teacher of the Year" award.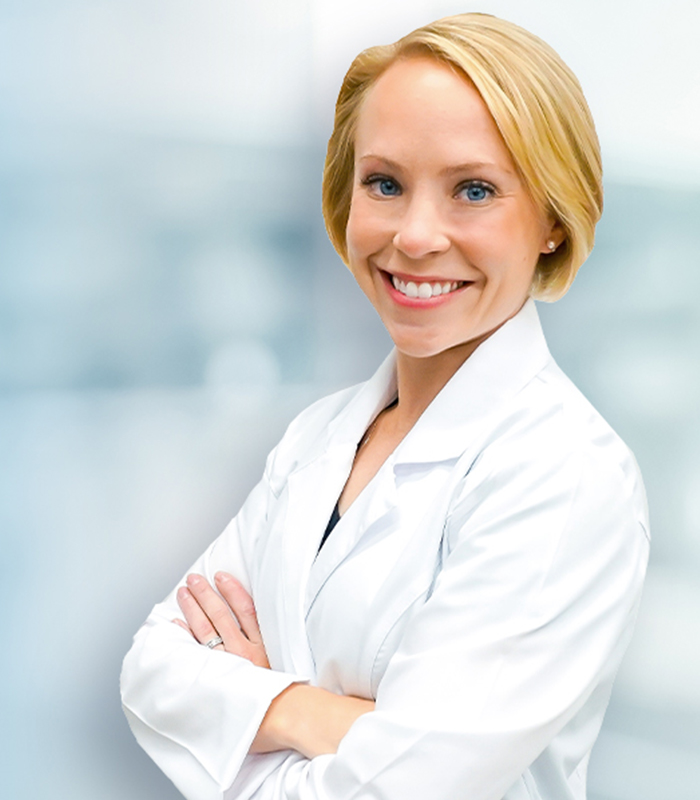 Dr. Laura Lombardi
Harvard Medical School
NJ PAIN SPECIALIST
Dr. Lombardi specializes in the treatment of back, neck, and joint pain. By using a range of minimally invasive modalities as well as advanced procedures, she helps patients achieve a pain free life without the need for surgery. Dr. Lombardi will be offering her pain treatment services in Clifton, New Jersey.
Why is Knee Pain in NYC So Common?
ultima modifica:
2021-01-07T13:46:41-05:00
da