Top 10 Do's and Don'ts for Knee Pain Relief
The Top 10 Things to Do for Knee Pain Relief:
1.   Do Seek Medical Advice
While everyone from your great-aunt to your neighbor has opinions on knee pain, the answer to "why does my knee hurt?" varies with each patient. Everything from a minor injury to Rheumatoid Arthritis can be the cause, so trust the award-winning doctors at Pain Treatment Specialists who are experts on knee pain relief.
2.   Do Seek Stability When Moving
An injured knee increases your risk of falling or putting too much weight on your other knee. Before you move around with an injury, look for handrails, a friend's support, or a level surface rather than stairs or curbs. If you experience unbearable pain upon standing, stay off your knee and call a doctor.
3.   Do Use Assistive Devices for Diagnosed Knee Pain
Don't be shy or stubborn about using assistive tools once your doctor diagnoses knee pain. If a crutch, cane, boot, or brace are prescribed, use them to protect your knee. Many patients prolong or intensify their injury by refusing assistance.
4.   Do Practice "P.R.I.CE."
Protection, rest, ice, and elevation are all useful for certain types of knee pain. Elevate and ice your knee and rest it often. Protect it with any splints, compression bandages, or braces your doctor suggests.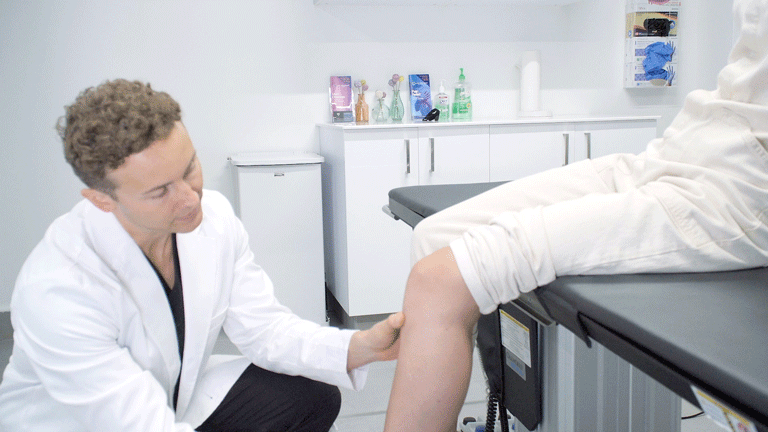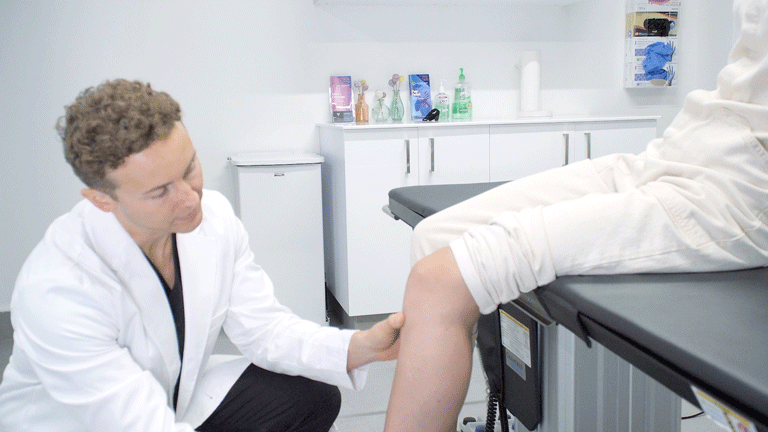 5.  Do Partner With a Physical Therapist if Advised
Knee strengthening exercises are important for some types of knee pain and it's best not to go it alone. A physical therapist will choose movement that helps, not hinders, your progress.
6. Do Work Out With a Knee Injury as Instructed
Too much rest weakens muscles which worsens joint pain. If your doctor advises exercise, choose movement that supports your knee and increases flexibility. Walking, swimming, stationary biking, and elliptical machines are good low-impact options to try.
7. Do Strengthen Yourself Against Arthritis Flare Up and Osteoarthritis
Rheumatoid Arthritis comes in cycles of flare and remission. Osteoarthritis is more steadily progressive. Strengthening exercises are good for both types of arthritis. Exercise boosts healthy cartilage tissue and supports bones. Strengthening yourself relieves arthritic knee pain.
8. Do Wear the Right Shoes
Shoes with minimal support, bad arches, or high heels put extra burden on your knees. Look for shoes with ideal support, particularly during an arthritic flare or injury.
9.Do Try Safe Medications
Many narcotic pain medicines carry significant side effects and risks. But non-steroidal anti-inflammatory medications are often safe during acute periods to reduce swelling and inflammation. For other patients, medicines like acetaminophen, topical capsaicin, or steroid injections are best.
10. Do Research What Type of Doctor for Pain is Best
Many doctors can prescribe pain medication or refer you to surgery. But only a pain specialist gets to the root of the pain and prescribes non-invasive, interventional solutions. Trust the pain experts at Pain Treatment Specialists for comprehensive knee pain relief.
The Top 10 Things You Shouldn't Do for Knee Pain:
1. Don't Ignore Knee Pain
Life is busy, so we can be tempted to ignore knee pain. Maybe the idea of surgery or medicine prevents you from seeing a doctor. But knee pain can progress or cause further injury, so see a doctor for knee pain relief.
2. Don't Self-Diagnose
Maybe your friend had similar knee pain, or you Googled your symptoms and self-diagnosed. While many conditions have similar symptoms, the cause and treatment varies widely. Visit Pain Treatment Specialists for an accurate diagnosis.
3. Don't Try Alternative Treatments Without Consulting a Doctor
The internet is full of knee pain suggestions from apple cider vinegar to avoiding dairy and consuming raw foods. While some ideas are harmless, others are dangerous, and none are proven to treat pain like that caused by osteoarthritis in knees.
4. Don't Neglect Your Weight
The knees bear our body weight while executing a range of movements. Excess weight not only increases your risk of developing conditions like RA and OA, but it also causes knee pain from wear and tear. Maintain a healthy weight to maximize knee pain relief.
5. Don't Use Heat or Cold Therapy Without Medical Advice
Heat relaxes muscles, decreasing stiffness. Cold reduces swelling and inflammation. Different sources of knee pain require heat, ice, or both. But seek the advice of a doctor first so you know how to apply it in safe intervals with skin protection, taking special care with elderly or those with pre-existing conditions.
6. Don't Exercise on a Painful Knee Before Examination
If you engage in activity after sustaining a knee injury, you risk complicating the problem. A small fracture can become a large break. A pulled ligament can tear. If you sense that something is wrong, trust your instincts and see a doctor.
7. Don't Ignore Your Posture
Avoid low couches and chairs you sink into, which put added pressure on knees. Don't sit or stand for extended periods of time. If your knee pain is helped by activity, change positions often.
8. Don't Take Narcotic Medicine Before Seeing a Pain Specialist
Some doctors, including primary care doctors prescribe narcotics for pain. But the side effects outweigh the benefits, and there are more effective solutions. Visit Pain Treatment Specialists before starting a narcotic protocol.
9. Don't Sign Up for Surgery Without a Pain Specialist's Opinion
The pain experts at Pain Treatment Specialists have innovative, non-invasive solutions that prevent the need for surgery. Our outpatient procedures give relief within minutes. Talk to us about safer solutions.
10. Don't Settle for Living With Arthritis Symptoms or Knee Pain
If other attempts at knee pain relief failed, you might think you're stuck with pain. But our world-renowned pain doctors have new solutions for you to try. Don't resolve yourself to living with pain. Visit Pain Treatment Specialists today!
Is Pain Relief Universal for All Types of Knee Pain?
How to Manage Arthritis Pain in the Knee vs. Managing a Knee Injury
If you suffer from "wear and tear" Osteoarthritis or a knee injury playing basketball, pain is a universal symptom. But what's not so similar is the way to achieve pain relief. Osteoarthritis is a medical condition that worsens over time and requires ongoing treatment. A sports injury is an acute condition that often resolves more quickly. A pain specialist can determine the cause of knee joint pain and look for symptoms like a swollen knee, bilateral stiffness, or pain when standing.
Is Knee Pain Rheumatoid Arthritis Relief Different?
Some knee pain stems from conditions like RA or cancer and requires medical advice from specialists like rheumatologists or oncologists. The doctors at Pain Treatment Specialists can determine the best course of action and partner with your care team to help you achieve complete pain relief.
Why a Pain Specialist is Best for Knee Pain Relief
No matter what is causing knee pain, Pain Treatment Specialists will identify and address your pain. We help you avoid invasive procedures, addictive medicines, and costly downtime. Visit our convenient locations for the best knee pain relief today.
Book a Consultation
Scheduling a consultation with one of our pain treatment specialists is one of the best ways to determine the proper solution for pain relief.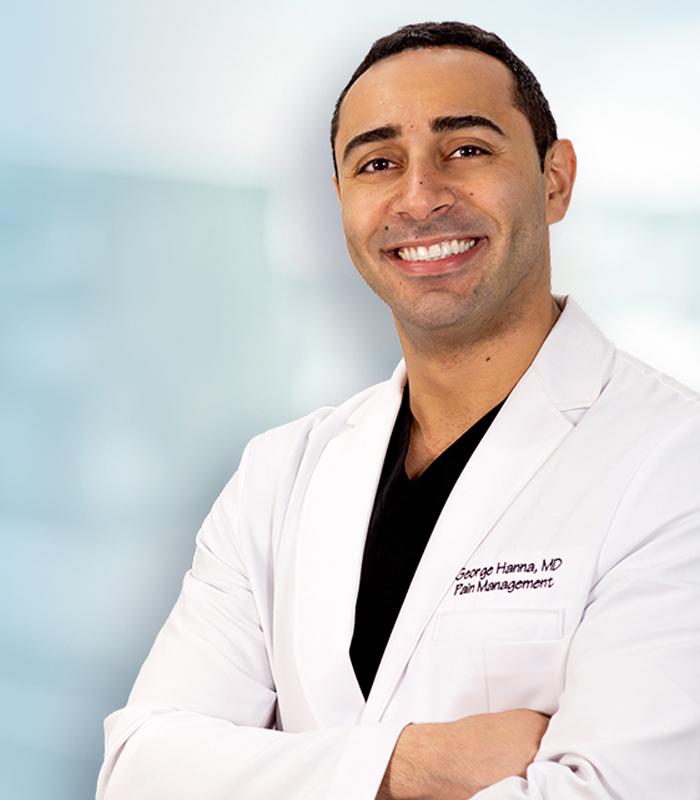 George Hanna
Harvard Medical School
Director of Pain Management
Dr. George Hanna is a nationally recognized pain management specialist and Double Board Certified in anesthesiology and pain management medicine. Dr. Hanna is currently available at Pain Treatment Specialists in Manhattan and Clifton, NJ. He is now accepting most major medical insurances, including Medicare.
Shane J. Volney
Harvard Medical School
NY & NJ PAIN SPECIALIST
Dr. Volney is double board certified in Anesthesiology and Pain Medicine by the American Board of Anesthesiology. He is currently seeing patients at our Pain Treatment Center in Manhattan and Clifton, New Jersey. Most pain treatments are covered by all major medical insurances and Medicare.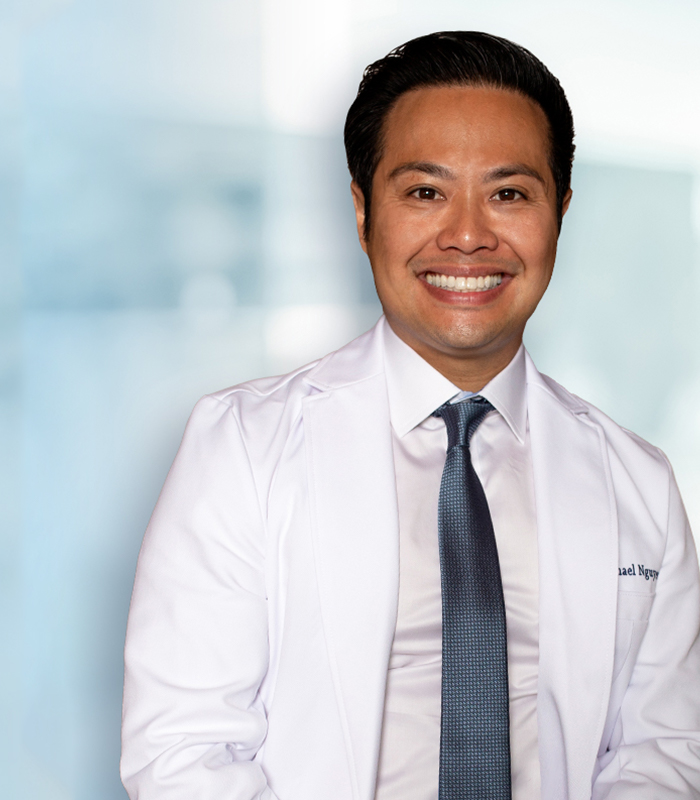 Michael Nguyen
Harvard Medical School
NY & NJ Pain Specialist
Dr. Michael Nguyen is world renowned in Pain Medicine. Dr. Nguyen completed his residency and advanced Pain fellowship training at Harvard Medical School. During his tenure at Harvard, Dr. Nguyen was awarded the "Mentor of the Year" and also "Teacher of the Year" award.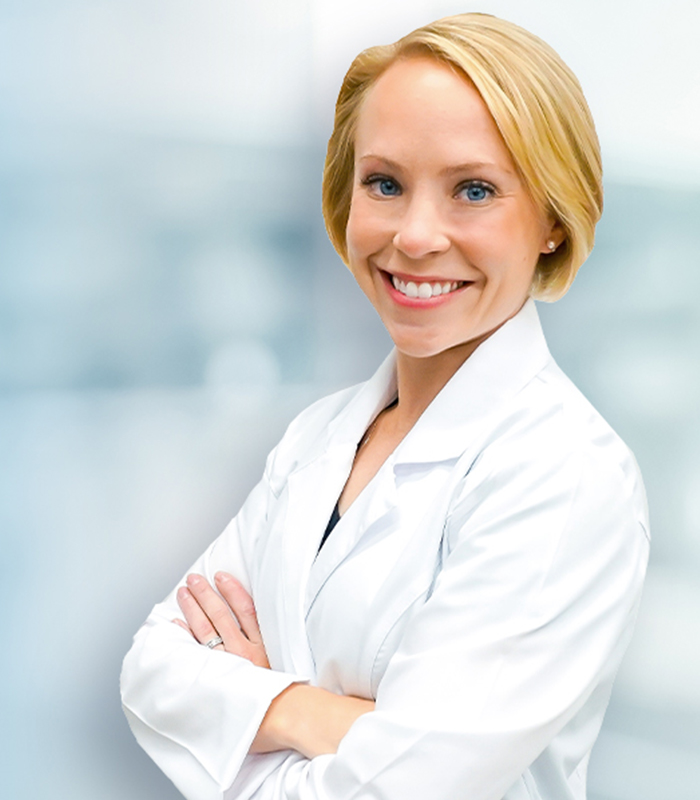 Dr. Laura Lombardi
Harvard Medical School
NJ PAIN SPECIALIST
Dr. Lombardi specializes in the treatment of back, neck, and joint pain. By using a range of minimally invasive modalities as well as advanced procedures, she helps patients achieve a pain free life without the need for surgery. Dr. Lombardi will be offering her pain treatment services in Clifton, New Jersey.
Top 10 Do's and Don'ts for Knee Pain Relief
ultima modifica:
2020-04-30T04:42:59-04:00
da