Expert Knee Pain Specialist in New York Explains Knee Pain
Wondering What's Causing Your Painful Knee?
Why does your knee hurt? Is it from kneeling to work in your garden? Is it from wearing heels to work? Did you bang it on something and forget? Mysterious pain is not only frustrating, it's also worrisome. If your knee pain is ongoing, then you're probably extra curious about what's causing your chronic knee pain. Knees are wonderfully designed to endure all kinds of pressure and activity. But even the toughest knees are susceptible to injury, illness, or overuse. Let's take a look at how the knee is composed to understand where pain begins.
A Look at the Knee Joint's Composition and Susceptibilities
Most people think of the kneecap when they refer to the knee. It's the bony plate on the front of the knee called the patella. The patella is located at the intersection of the femur (thigh bone) and tibia (shin bone), and it has both connective and protective features. While you can injure your patella directly, through fracture, for example, that's only one part of the knee. Take a look at the many components of the knee.
Patella– Also known as the kneecap. It serves protective and connective purposes, and is susceptible to stable, displaced, comminuted, or open fractures, as well as degeneration and osteoporosis.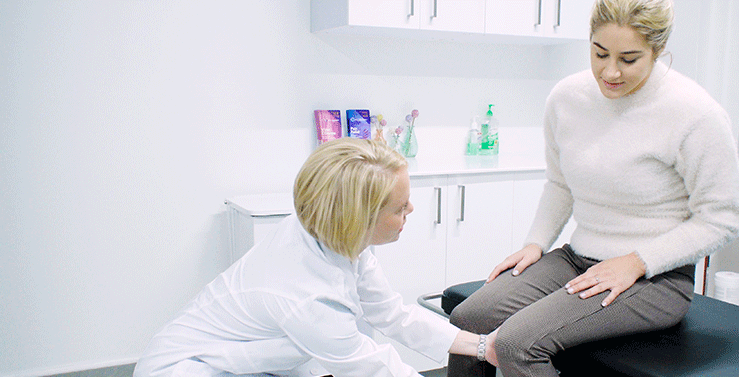 Meniscus– Fluid filled discs that absorb shock between bones and help you maintain balance and stability. There are meniscus discs on the outer and inner sides of each knee which help distribute weight evenly between the femur and tibia. Prone to injury and meniscus tears, often through sports or injuries.
Articular Cartilage– Found on the underside of the patella and between the femur and tibia, this layer of cartilage allows the bones to slide smoothly together as you move your knee. Cartilage is susceptible to tearing.
Ligaments– These rope-like structures hold your bones together, preventing them from moving too far in any direction. They include the lateral collateral ligament, medial collateral ligament, posterior cruciate ligament, and the well-known anterior cruciate ligament (ACL), which is prone to sports injuries. Any of these ligaments can be torn or strained.
Surrounding Nerves–The knee joint is innervated by the articular branches of various nerves, including the femoral, common peroneal, saphenous, tibial, and obturator nerves, known as the genicular nerves. In some cases, these nerves transmit pain to the knees, as in knee arthritis like Osteoarthritis, and require a nerve block for relief.
Tendons–Ligaments hold bones together and tendons connect muscles to bones. These fibrous tissues can be strained or torn including the patella tendon, which connects the kneecap to the quadricep and is the largest knee tendon. Tendons are also prone to Patellar Tendonitis and Iliotibial Band Syndrome.
Joint Capsules– This small sac surrounds your knees with nourishing synovial fluid. The lubrication it provides helps guard against fracture and degeneration, but it can also leak or become infected.
Bursae– Roughly 14 fluid filled bursa sacs surround the knee with a barrier to cushion the bones, muscles, and joints. These can develop an inflammatory condition called Bursitis.
Lifestyle Contributors to Painful Knees
As you can see, there are multiple structural parts of the knee that can sustain injury or damage, generating knee pain. Thankfully, knee pain can also be caused by our own behaviors. The reason to be thankful is that these are easily corrected. Here are a few things to consider in your life that might be causing knee pain.
Obesity
Lack of exercise
Unsupportive shoes
Strenuous exercise without warm up
Frequent kneeling on hard surfaces
Poor posture when standing
Chair at the wrong height
Lack of stretching and flexibility
Additional Causes of Painful Knees
While knee mechanics and lifestyle contribute to knee pain, there are also diseases and conditions that affect the knee which aren't limited to the knee. These include degenerative, autoimmune, inflammatory, rheumatic, neurological, and bacterial conditions. Here are just a few.
Osteoarthritis
Rheumatoid Arthritis
Fibromyalgia
Multiple Sclerosis
Lupus
Infections
Lyme Disease
Gout
Baker's Cyst
Cancer
Osgood-Schlatter Disease
Osteomyelitis
Diagnosis Requires a Knee Pain Specialist in New York
As you can tell by now, there are a multitude of things that cause painful knees. From mechanical injuries, to autoimmune diseases, to degenerative conditions, a pain in the knee can mean a variety of things! And figuring out which part of the knees is triggering pain is complicated too. Diagnosis and treatment of knee pain require a thorough analysis by a qualified knee pain specialist in New York.
Fortunately, the Big Apple is home to the world-renowned Pain Treatment Specialists team. Our Harvard-trained doctors are award-winning interventional knee pain specialists. We're experts at identifying the source of your pain and treating it at the source, rather than systemically or surgically. Our state of the art, minimally invasive techniques relieve pain on the spot, so your knees can resume their essential duties. Come see us for a thorough analysis, explanation, and solution to your chronic knee pain.
See a Knee Pain Specialist in New York for Swift Pain Relief
Trying to guess what's causing painful knee symptoms is likely to prolong the pain. And leaving knee pain untreated leads to further inflammation and injury. If your knee pain persists beyond a week despite rest or over-the-counter pain relief, it's time to see a knee pain specialist in New York. And if you have red flag symptoms like fever, immobility, bowel or bladder incontinence, inability to bear weight, or pain and swelling with increasing intensity, seek immediate care. Some knee pain, like knee dislocation, is an emergency.
Our innovative team has cutting edge tools for superior diagnosis and treatment. Our methods are same-day, outpatient procedures, that typically only require one visit. Here are some ways we eliminate knee pain at the source.
Corticosteroid injections
Lubricant injections
DMARDs
Genicular Nerve Block
Platelet Rich Plasma Therapy
Radiofrequency Ablation
Physical Therapy
If you're ready to bid knee arthritis, knee joint pain, or knee damage farewell, visit the preeminent knee pain specialist in New York. Pain Treatment Specialists is a team combining expertise from Harvard, Yale, Cornell, Columbia, Pennsylvania, Wayne State, and Vanderbilt Universities. Our world-renowned, highly sought-after doctors love caring for our neighbors in New York. We're conveniently located on Madison Avenue, just steps from Penn Station and Grand Central Station. So, come see us and be freed from the grasp of pain!
Book a Consultation
Scheduling a consultation with one of our pain treatment specialists is one of the best ways to determine the proper solution for pain relief.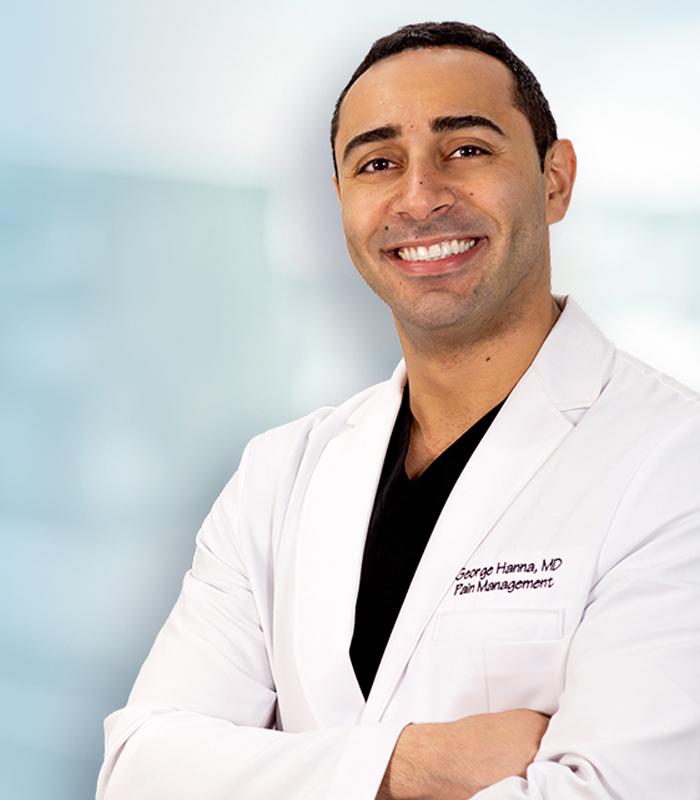 George Hanna
Harvard Medical School
Director of Pain Management
Dr. George Hanna is a nationally recognized pain management specialist and Double Board Certified in anesthesiology and pain management medicine. Dr. Hanna is currently available at Pain Treatment Specialists in Manhattan and Clifton, NJ. He is now accepting most major medical insurances, including Medicare.
Shane J. Volney
Harvard Medical School
NY & NJ PAIN SPECIALIST
Dr. Volney is double board certified in Anesthesiology and Pain Medicine by the American Board of Anesthesiology. He is currently seeing patients at our Pain Treatment Center in Manhattan and Clifton, New Jersey. Most pain treatments are covered by all major medical insurances and Medicare.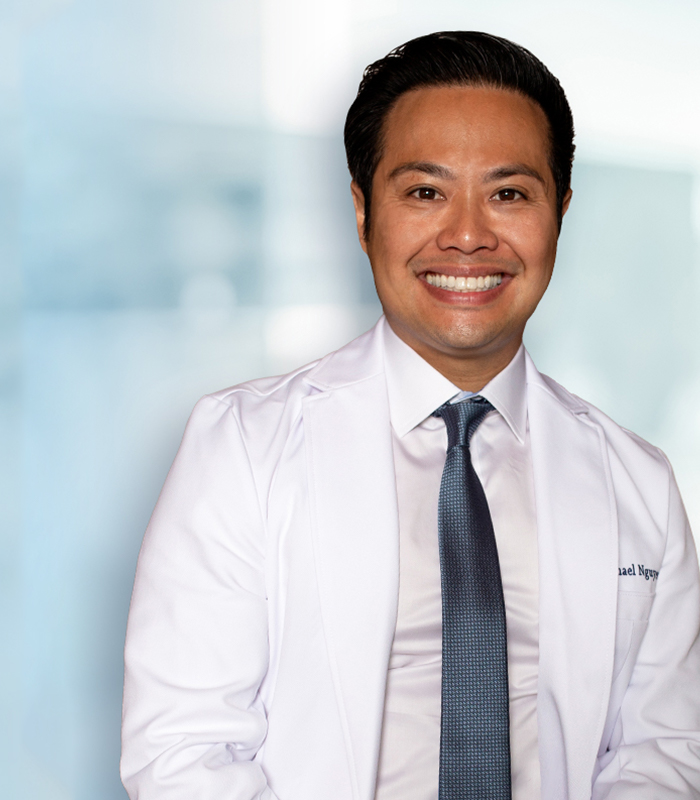 Michael Nguyen
Harvard Medical School
NY & NJ Pain Specialist
Dr. Michael Nguyen is world renowned in Pain Medicine. Dr. Nguyen completed his residency and advanced Pain fellowship training at Harvard Medical School. During his tenure at Harvard, Dr. Nguyen was awarded the "Mentor of the Year" and also "Teacher of the Year" award.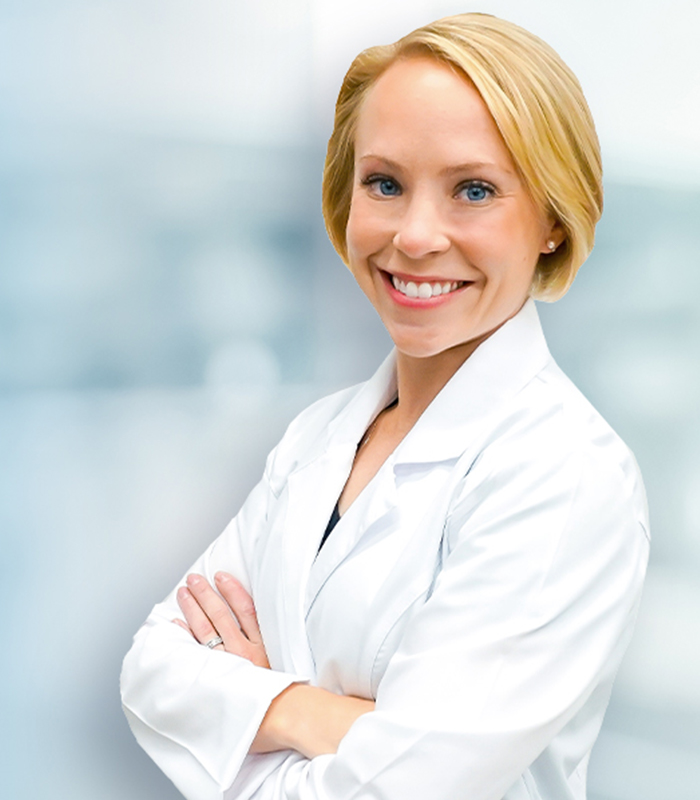 Dr. Laura Lombardi
Harvard Medical School
NJ PAIN SPECIALIST
Dr. Lombardi specializes in the treatment of back, neck, and joint pain. By using a range of minimally invasive modalities as well as advanced procedures, she helps patients achieve a pain free life without the need for surgery. Dr. Lombardi will be offering her pain treatment services in Clifton, New Jersey.
Expert Knee Pain Specialist in New York Explains Knee Pain
ultima modifica:
2020-10-06T02:19:48-04:00
da