How to Acquire Precise Knee Pain Treatment in New York
Treatment for Knee Pain Should Be Customized
If you live in New York, you know that it's home to people of all ages, from all walks of life and states of health. Knee pain is a common ailment in New York, as it is in every part of the world. While the sensation is common, the causes are many, and the treatment is not universal. So, why do some doctors offer the same generalized knee treatment in New York to such diverse patients?
In some cases, it's because they lack the time to get to know each patient. In other cases, doctors lack the advanced tools for a specific diagnosis. And others simply aren't trained in the wealth of treatment options for knee pain. But the sources of knee pain are as varied as the population of New York. Anything from meniscus tears, to Bursitis, to Iliotibial Band Syndrome, to knee arthritis could be causing pain and swelling. So, don't settle for prescription narcotics or referral to surgery before seeking a specific diagnosis and treatment plan customized for you.
If you want the best knee pain treatment in New York, it's important to choose a doctor who specializes in interventional pain medicine. These highly qualified doctors know how to distinguish between the different causes and manifestations of pain. One patient's knee pain might stem from the bursa, whereas another patient's pain might result from the wear and tear of Osteoarthritis. A qualified interventional knee specialist treats each type of knee pain precisely, depending on the cause.
Acute and Chronic Knee Pain Aren't the Same
Some knee doctors will simply write a prescription for opioids or high-dose NSAIDs as a first line of treatment for knee pain. But these medicines carry serious side effects, and some are even addictive. In addition, they simply mask the pain, without actually treating it, or determining the cause. Not only does knee pain stem from several distinct and unique sources, but it also varies in severity and duration.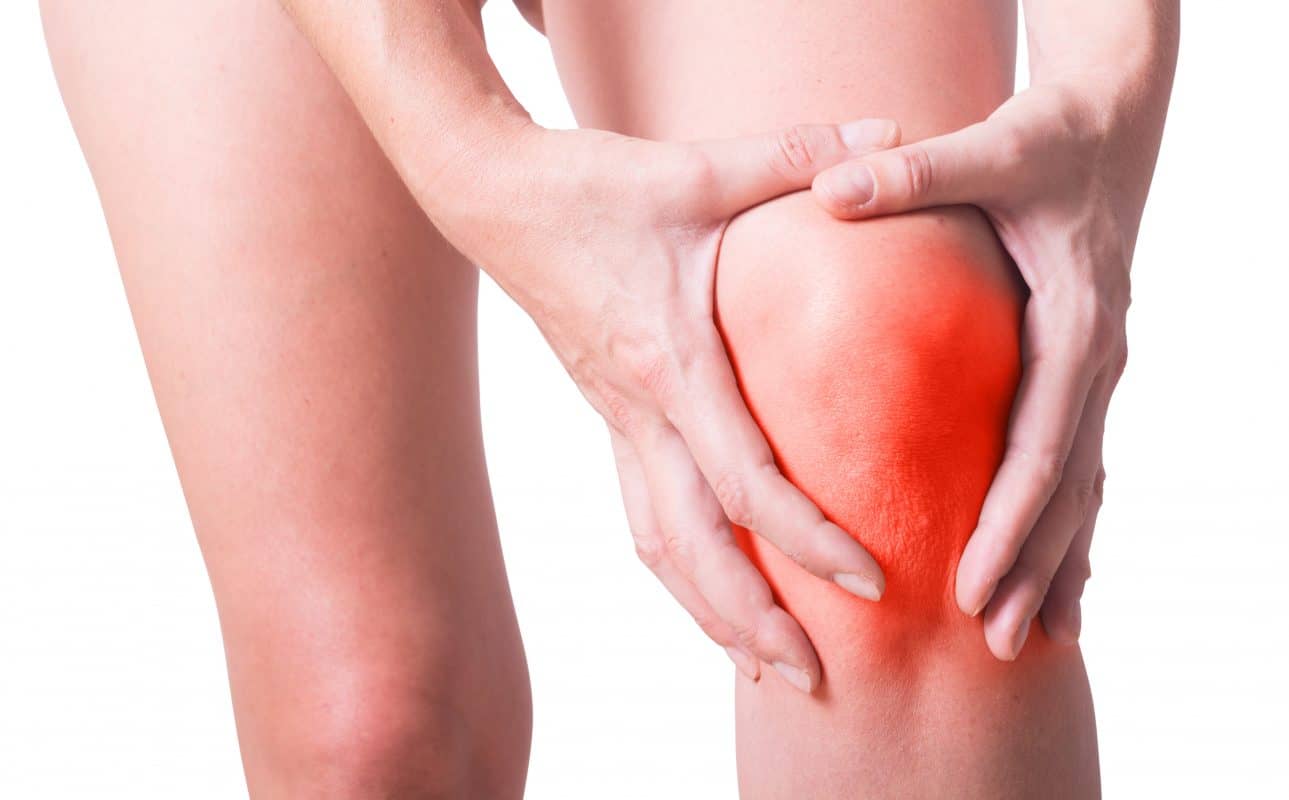 Acute knee pain is new pain that often occurs after an injury or strenuous activity. Acute pain might be relieved with pain medicine and rest, ice, or elevation. But it might also signal a serious knee injury like a dislocation, fracture, or torn meniscus. In these cases, pain medicine will not suffice, and might complicate things by thinning your blood if you need immediate surgery. Acute pain means that it is relieved with treatment and doesn't persist long term.
Chronic knee pain can be mild or severe, and it tends to occur every day or come and go over a long period of time. It can be episodic, entering periods of "remission" and recur throughout your life. Unlike acute pain, chronic pain will not go away for good with just rest or pain medicine. Depending on the condition causing the pain, it might require proactive, interventional treatment. But, with proper care, it also rarely requires knee surgery, the way that some acute knee injuries do.
Both acute and chronic knee pain require the expertise of a board certified knee specialist to determine the underlying cause. What works for one type of knee pain might be very detrimental for another. For example, exercise reduces the pain and stiffness associated with Osteoarthritic knee pain. But exercising on a dislocated or fractured knee will cause serious complications. Certain conditions like Tendonitis and Bursitis occur with overuse, whereas some types of knee joint pain stem from inactivity. Getting a clear diagnosis is essential to getting proper relief. 
For Precise Diagnosis & Treatment Choose Interventional Drs.
Interventional doctors, like the Harvard-trained team at Pain Treatment Specialists, use state of the art techniques like fluoroscopic-guided imagery to determine the cause of your pain. Our team also spends extra time getting to know each patient and understanding your full medical history. We include factors like your lifestyle, stressors, profession, previous treatment attempts, and coexisting conditions in our treatment recommendations.
The pain experts at Pain Treatment Specialists treat each patient as an individual, customizing a care plan for their specific needs. Our doctors won't recommend a solution until they've established a distinct diagnosis and treatment modality aimed at the direct source of pain. Our doctors also follow up with each patient to ensure the treatment is working. Most patients only require a single treatment to achieve relief. But, since our doctors use minimally invasive, non-habit-forming methods, it's safe to repeat treatment if needed.
In addition, the doctors at Pain Treatment Specialists won't use a trial-and-error approach or recommend experimental treatments that aren't approved by the FDA. Some clinics offer knee pain treatment in New York that hasn't completed clinical trials. Stem cell transplants, platelet rich plasma therapy, and other treatments offer potential rewards, but the risks are still being calculated.
Your knees are too important to subject them to unproven treatment modalities. The physicians at Pain Treatment Specialists are the preeminent pain medicine experts and are at the forefront of groundbreaking technology and emerging research. They have access to the latest treatments but will never use untested methods on their patients.
Schedule an Appointment with Our Team for Precise Knee Care
Every patient deserves a doctor who listens and a care plan customized for their condition. Don't settle for anything less than a precise diagnosis and treatment targeted at your specific needs. Don't be afraid to ask questions and to inquire about all of the treatment options available. Interventional doctors, like Pain Treatment Specialists in New York, have a wealth of options to choose from, so you aren't subjected to treatment that doesn't align with your goals.
Schedule an appointment at our Manhattan clinic near Grand Central Station today, and see how we diagnose and treat pain differently. Our patients are always amazed when their pain and swelling relent right away with the proper treatment. We look forward to investigating your pain and eliminating it precisely.
Book a Consultation
Scheduling a consultation with one of our pain treatment specialists is one of the best ways to determine the proper solution for pain relief.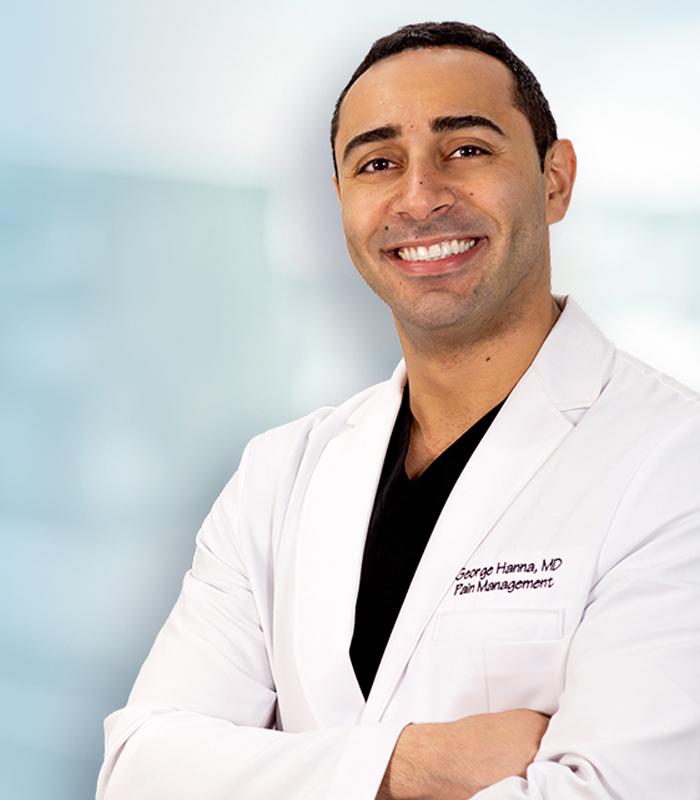 George Hanna
Harvard Medical School
Director of Pain Management
Dr. George Hanna is a nationally recognized pain management specialist and Double Board Certified in anesthesiology and pain management medicine. Dr. Hanna is currently available at Pain Treatment Specialists in Manhattan and Clifton, NJ. He is now accepting most major medical insurances, including Medicare.
Shane J. Volney
Harvard Medical School
NY & NJ PAIN SPECIALIST
Dr. Volney is double board certified in Anesthesiology and Pain Medicine by the American Board of Anesthesiology. He is currently seeing patients at our Pain Treatment Center in Manhattan and Clifton, New Jersey. Most pain treatments are covered by all major medical insurances and Medicare.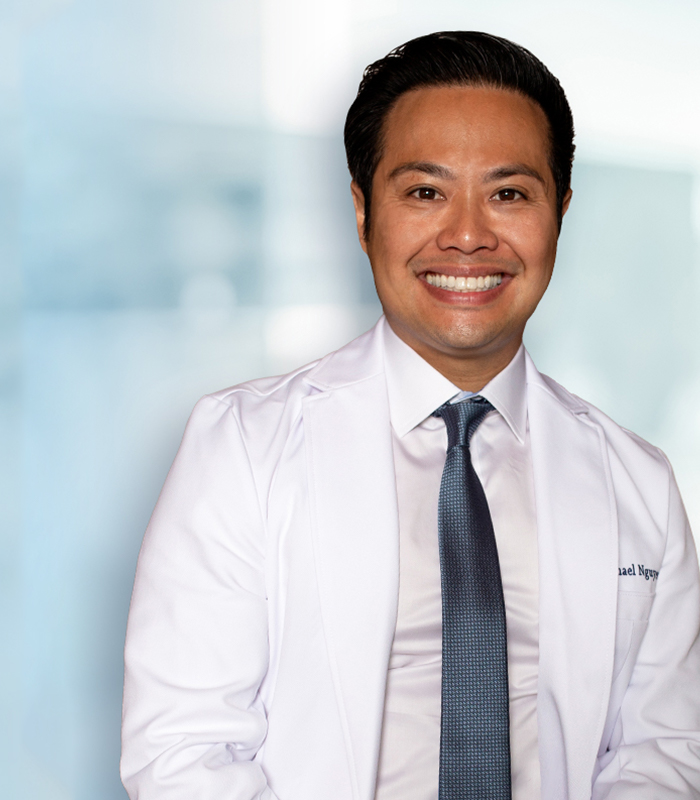 Michael Nguyen
Harvard Medical School
NY & NJ Pain Specialist
Dr. Michael Nguyen is world renowned in Pain Medicine. Dr. Nguyen completed his residency and advanced Pain fellowship training at Harvard Medical School. During his tenure at Harvard, Dr. Nguyen was awarded the "Mentor of the Year" and also "Teacher of the Year" award.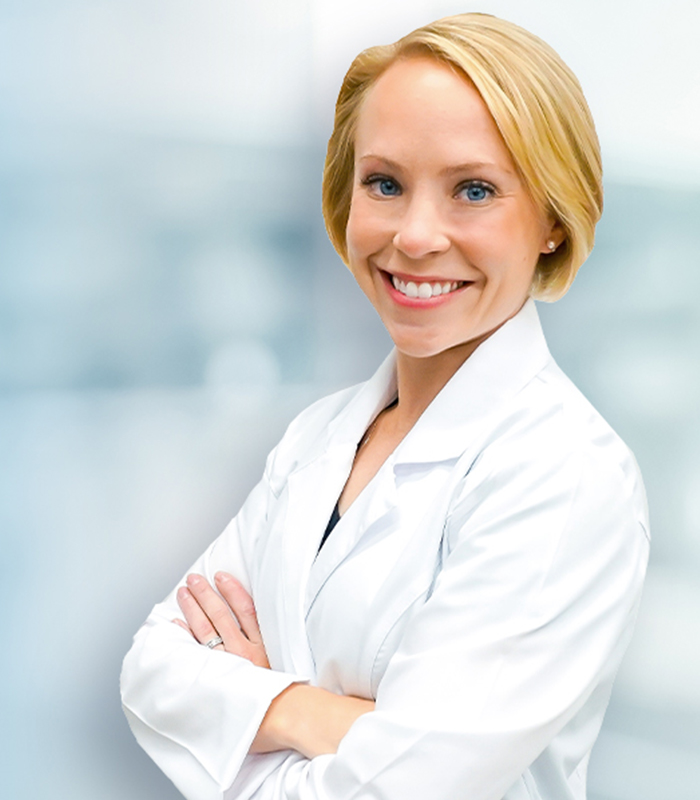 Dr. Laura Lombardi
Harvard Medical School
NJ PAIN SPECIALIST
Dr. Lombardi specializes in the treatment of back, neck, and joint pain. By using a range of minimally invasive modalities as well as advanced procedures, she helps patients achieve a pain free life without the need for surgery. Dr. Lombardi will be offering her pain treatment services in Clifton, New Jersey.
How to Acquire Precise Knee Pain Treatment in New York
ultima modifica:
2020-12-02T15:32:31-05:00
da