8 Reasons to Seek Knee Pain Treatment in NY at Any Age
Chronic Knee Pain Doesn't Only Strike the Elderly
Some people mistakenly think knee conditions only strike when you're older. They might associate a grandparent using a cane or wheelchair with knee pain. While some knee conditions do worsen as we age, no one is invincible when it comes to knee injuries and diseases. Prolonging knee pain treatment because you assume you're too young or it will just go away might actually make it linger. An acute knee injury can turn into chronic knee pain when it's not corrected.
8 Reasons for All Ages to Seek Treatment for Knee Pain
Since the knee is a complex system of moving parts, untreated knee conditions often become more complicated. While there are ways to reduce your risk of knee pain, even the youngest and fittest aren't risk-free. The good news is, treating knee pain early dramatically improves the outcome. Here are 8 reasons to seek knee pain treatment in NY promptly, no matter what age you are.
1. Knees Are Complicated
Just because your sister has arthritis in her knees doesn't mean your knee pain is arthritis. A wide range of things cause knee pain and swelling, including conditions that aren't confined to the knee. Anything from Bursitis, to Patellar Tendonitis, to Rheumatoid Arthritis can make your knee hurt, so don't just try a treatment that someone else used. Seek knee pain treatment in NY from board certified pain doctors like the team at Pain Treatment Specialists for a proper diagnosis.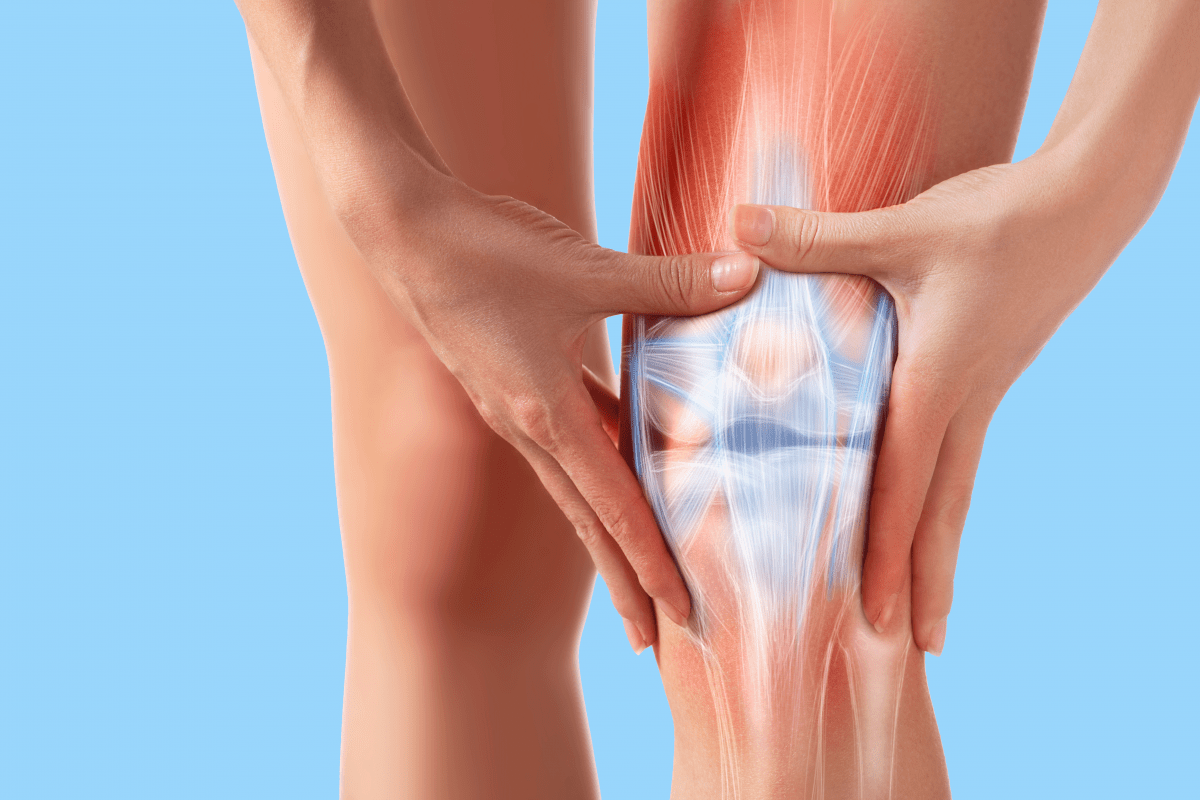 2. Rest Isn't Always a Cure
It's difficult to keep knees completely stationary. Even when we sleep, our knees bend as we toss and turn. So, if you think by resting an aching knee, you're doing enough, you might be wrong. In fact, some knee pain conditions are actually worse when we're inactive, and more painful when we sit for long periods of time. If your pain persists despite resting your knee for a day or two, it's time to check in with your knee doctor.
3. Pain Management Isn't Universal
If you've had knee pain before, you might assume you know what to do when it happens again. But what works for one type of knee pain might actually worsen another. For example, doctor-approved exercise helps alleviate the pain and stiffness of Osteoarthritis. But exercising on a fractured, dislocated, or infected knee is actually dangerous. There is no one-size-fits-all treatment for knee pain. Several factors like the source, the severity, and your personal medical history determine the best course of action. Let your doctor conduct a thorough analysis and diagnostic imaging to prescribe your ideal treatment plan.
4.  Youth Doesn't Guarantee Pain Free Knees
Some knee pain conditions not only strike the young, they are more prevalent during youth. One example is Osgood-Schlatter Disease, which is caused by irritation of the growth plate at the front of the knee joint and is common in adolescents. Since it's aggravated by growth spurts, it's particularly common in young, growing athletes who do lots of running and jumping. While the disease sometimes resolves on its own over time, you'll want to seek knee pain treatment to manage the symptoms and keep an eye on the progression.
5. Fitness Doesn't Prevent Joint Pain
It's always important to stay physically fit. Knees, in particular, benefit from maintaining a healthy weight, strong muscles, and flexibility, since they bear all of our weight. And certain conditions like arthritis are less painful when we're physically active. But simply staying fit won't prevent you from experiencing joint pain. In fact, some knee pain like Tendonitis and a torn ACL often stem from overuse during exercise. So, even if you're exercising, you shouldn't ignore knee pain. A torn ACL requires prompt treatment, and conditions like Bursitis and Tendonitis require medical care to abate.
6. Pain Doctors Have New Solutions
If you're avoiding knee pain treatment in NY because you're worried about the possibility of surgery or addictive pain medicine, take heart. Pain management doctors, like the interventional, Harvard-trained physicians at Pain Treatment Specialists, now have far safer and more effective solutions. Our team uses minimally invasive, outpatient methods that relieve pain directly at the source. We don't use surgery or narcotics, and our treatments require little to no local anesthesia. The risks and side effects that occur with outdated treatments don't exist with our groundbreaking methods.
7. Your Knees Are Counting on You
It's important for the elderly to seek knee treatment in NY, but it's just as important for young patients to address knee pain. You still need your knees to function for decades to come, and they work hard for you. From bending, to kneeling, to walking, to climbing stairs, your knees depend on you to prolong their mobility. If you want to be able to count on your knees, you can't take their health for granted. Addressing pain and swelling early is the key to remaining pain free.
8. You Deserve to Live Pain Free
Whether you live in Brooklyn, Chelsea, or Midtown Manhattan, New York is bursting with opportunities. You deserve to stroll through Central Park, grab your spot on the subway, and meander through China Town pain free. Don't let your life pass you by while you're stuck on the couch in pain.
The pain management doctors at Pain Treatment Specialists have state-of-the-art solutions for identifying and relieving the source of your pain in a single, outpatient procedure. We don't use experimental treatment like platelet rich plasma therapy until it's passed FDA approval and has been thoroughly tested. Instead, we use cutting-edge techniques guaranteed to relieve pain gently and promptly. Our patients frequently experience the elimination of decades of pain within a few minutes.
If you've been sidelined with knee pain, no matter your age, you deserve to get back in the game. Schedule the best knee pain treatment in NY at Pain Treatment Specialists today! Contact our award-winning, Midtown Manhattan knee clinic near Grand Central Station where world-renowned pain doctors will eradicate your pain.
Book a Consultation
Scheduling a consultation with one of our pain treatment specialists is one of the best ways to determine the proper solution for pain relief.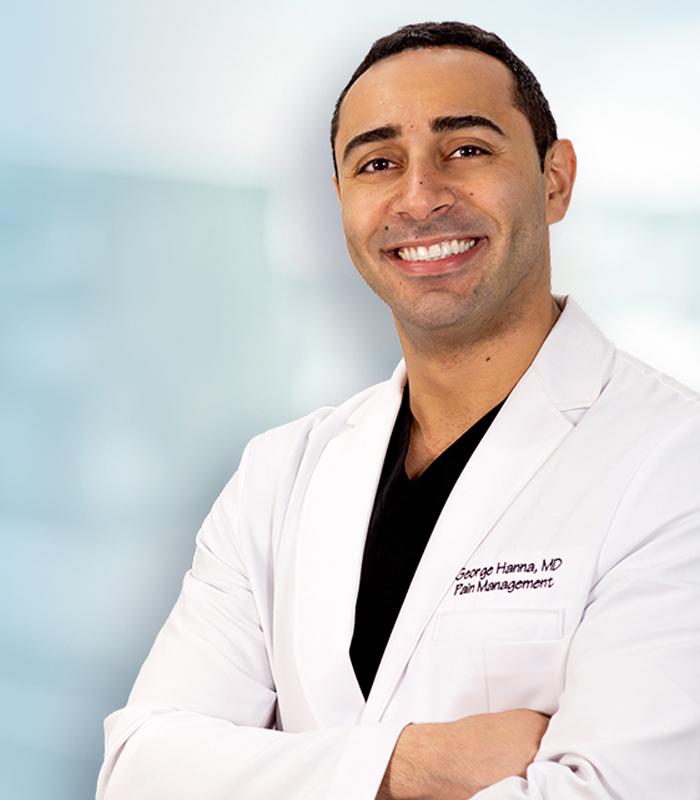 George Hanna
Harvard Medical School
Director of Pain Management
Dr. George Hanna is a nationally recognized pain management specialist and Double Board Certified in anesthesiology and pain management medicine. Dr. Hanna is currently available at Pain Treatment Specialists in Manhattan and Clifton, NJ. He is now accepting most major medical insurances, including Medicare.
Shane J. Volney
Harvard Medical School
NY & NJ PAIN SPECIALIST
Dr. Volney is double board certified in Anesthesiology and Pain Medicine by the American Board of Anesthesiology. He is currently seeing patients at our Pain Treatment Center in Manhattan and Clifton, New Jersey. Most pain treatments are covered by all major medical insurances and Medicare.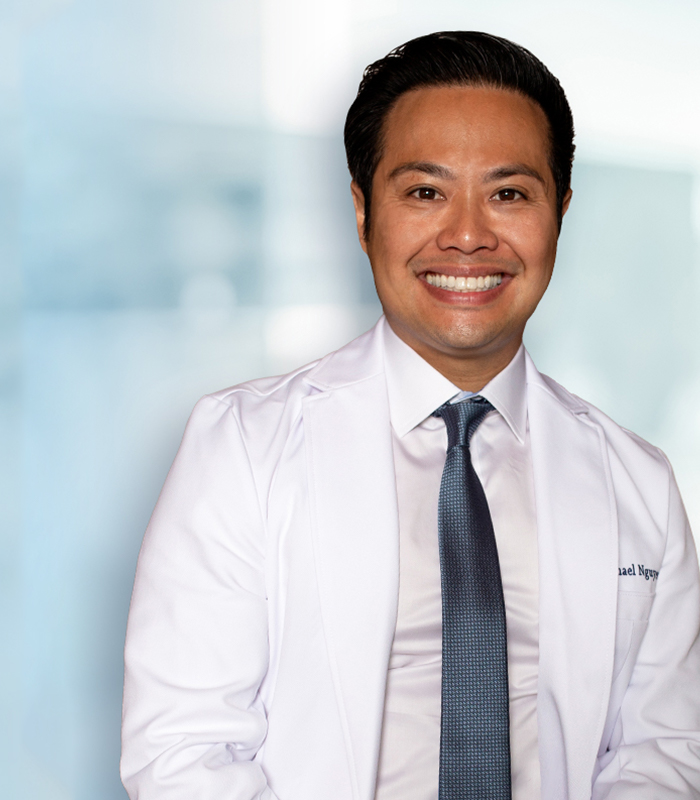 Michael Nguyen
Harvard Medical School
NY & NJ Pain Specialist
Dr. Michael Nguyen is world renowned in Pain Medicine. Dr. Nguyen completed his residency and advanced Pain fellowship training at Harvard Medical School. During his tenure at Harvard, Dr. Nguyen was awarded the "Mentor of the Year" and also "Teacher of the Year" award.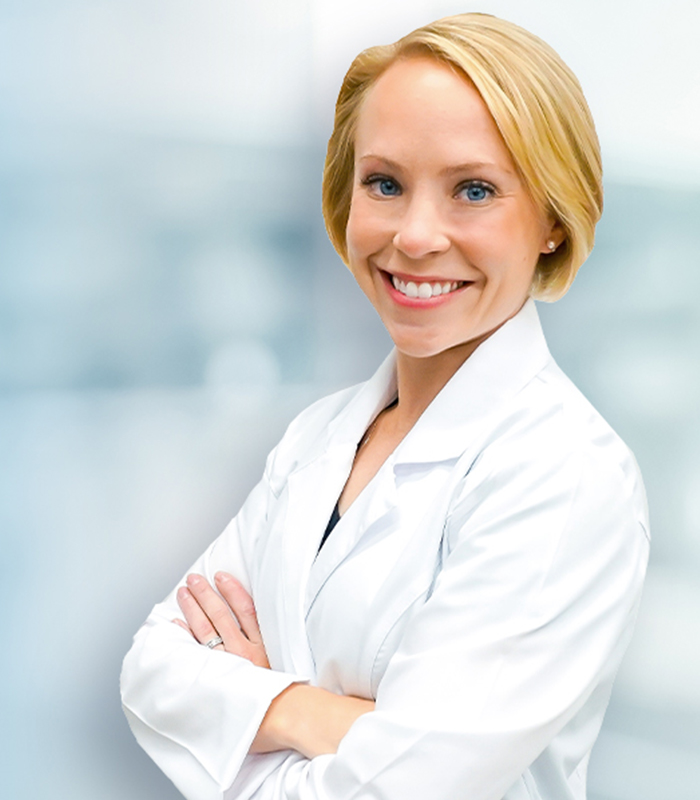 Dr. Laura Lombardi
Harvard Medical School
NJ PAIN SPECIALIST
Dr. Lombardi specializes in the treatment of back, neck, and joint pain. By using a range of minimally invasive modalities as well as advanced procedures, she helps patients achieve a pain free life without the need for surgery. Dr. Lombardi will be offering her pain treatment services in Clifton, New Jersey.
8 Reasons to Seek Knee Pain Treatment in NY at Any Age
ultima modifica:
2020-12-05T07:29:07-05:00
da