5 Reasons to Seek a Multi-Certified Neck Specialist in NYC
Do You Need a Neck Pain Specialist in NYC?
Life can be a real pain in the neck sometimes. Your job is getting old; your lawn is full of weeds; your washing machine broke… again. Thank goodness for weekends! But for many people, life can also cause a literal pain in the neck. Neck pain is a common ailment, caused by some of our daily routines, as well as aging, injury, and disease. How do you know if it is time to see a neck specialist? Here are some clues.
Common Signs You Should See a Neck Pain Doctor in NYC:
Your pain is intense and unrelenting.
You experience shooting pain spreading into your arm or shoulder.
Your neck pain is accompanied by fever or swelling.
Your neck pain has lasted longer than 2-3 weeks.
Your neck pain affects your ability to complete normal tasks.
You are unable to rest your chin on your chest.
Unexpected Signs You Should See a Neck & Back Doctor in NYC:
While pain is an obvious symptom of neck issues, the neck affects other areas of the body as well. Here are some symptoms you might not realize are linked to your neck. See a neck doctor promptly if you experience these sensations in conjunction with neck pain.
A change in bowel or bladder habits
Swallowing difficulties
Headache or facial pain
Burning, pressure, or tightness in your neck
Pain, tingling, weakness, or numbness in your arms or hands
Pain, tingling, weakness, or numbness in your legs
It's normal to experience occasional neck pain, and for many people, it will resolve on its own without medical intervention. But if you suffer from chronic neck pain, or your neck pain falls into the previous categories, it's time to visit a neck pain specialist like the Harvard-trained doctors at Pain Treatment Specialists in New York City.
4 Reasons Certification Matters for Neck & Back Pain Doctors
If you're seeking a neck and back pain specialist in New York City, start with their certifications. Many doctors treat neck pain, but the modalities, qualifications, and expertise of doctors are diverse. Here are 4 reasons to choose a neck and spine doctor with multiple certifications as your neck and back specialist in NYC.
1.   A Neck & Back Pain Dr. in NYC Should Be Cross-Trained
The neck is complex. The cervical spine consists of 7 vertebrae, muscles, nerves, joints, and discs. Each component requires different treatment. Some neck and back doctors might not understand how symptoms correlate. But our triple-certified NY spine medicine experts are world-renowned for identifying pain accurately. They're cross-trained in fields like anesthesiology, interventional pain management, and venous medicine for comprehensive treatment.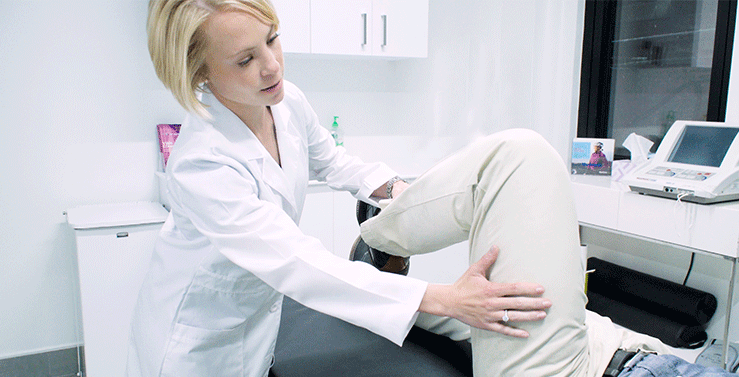 2.   A Neck & Back Pain Specialist in New York Prevents Surgery
Neck specialists at our award-winning practice help prevent unnecessary surgery that other Long Island spine specialists perform. Our innovative solutions stem from cutting-edge research and diverse training that yields minimally invasive treatment. For muscle strains and pinched nerves, the solution is often as simple as a steroid injection or proper sleeping position.
3.   A Neck & Back Pain Doctor in NYC Identifies Emergencies
Some symptoms that accompany neck pain warrant immediate attention. In severe cases, patients lose bowel or bladder control, become incredibly weak, or lose coordination. These symptoms require emergency attention, so call your neck specialist in NYC right away. Doctors without extensive certification may view those as separate symptoms. But our Harvard-trained experts know how symptoms are intricately linked and when to take action.
4.   Triple-Certified Neck Specialists Provide Faster Relief
Our doctors take a comprehensive medical history of your total health. We implement imaging, testing, and therapies as needed to provide the quickest relief. We utilize tools that eliminate risk of opioid addiction or surgical complications. Our non-invasive procedures often yield relief within minutes. Trust the doctors who provide safe, painless, effective, and swift relief- Pain Treatment Specialists of NYC. We're located near Grand Central Station– visit us today!
Trust Pain Treatment Specialists: Top Neck Specialist in NYC
Your neck is a very essential part of your body. It supports your head, which is comprised of vital things like your brain, mouth, ears, and eyes. It also steers those things to receive information. Turning your head allows you to see, hear, smell, taste, and feel what is around you. The neck, which is the cervical spine, is a pathway for all kinds of sensory, neurological, and mechanical information.
So, why would you trust just any doctor with such an important body part? The neck specialists at Pain Treatment Specialists are Ivy-League educated experts on pain with multiple board certifications. Our patients come from all over the world to seek the best neck pain care. We undergo extensive training to stay at the forefront of interventional pain management strategies. Our physicians are reputed teachers, authors, and speakers on the benefits of non-invasive pain management.
We create a customized treatment plan for each of our patients with zero downtime and we follow-up throughout your recovery. Here are just a few ways we treat neck pain without harmful procedures.
Simple remedies like sleeping position, NSAIDs, heat/ice therapy, or physical therapy
Epidural Steroid Injections (EPI)
Cervical Facet Block Injections
Trigger Point Injections
Your neck is an important part of your health, vitality, and daily activity. Don't trust the treatment of your cervical spine to a chiropractor or primary care physician who doesn't specialize in interventional pain management. You shouldn't search for an "orthopedic neck specialist near me," or a "spine institute near me" without doing your research. The most qualified doctors avoid invasive procedures and treat the source of pain instead. Trust the neck specialists with multiple certifications at Pain Treatment Specialists in NYC.
Book a Consultation
Scheduling a consultation with one of our pain treatment specialists is one of the best ways to determine the proper solution for pain relief.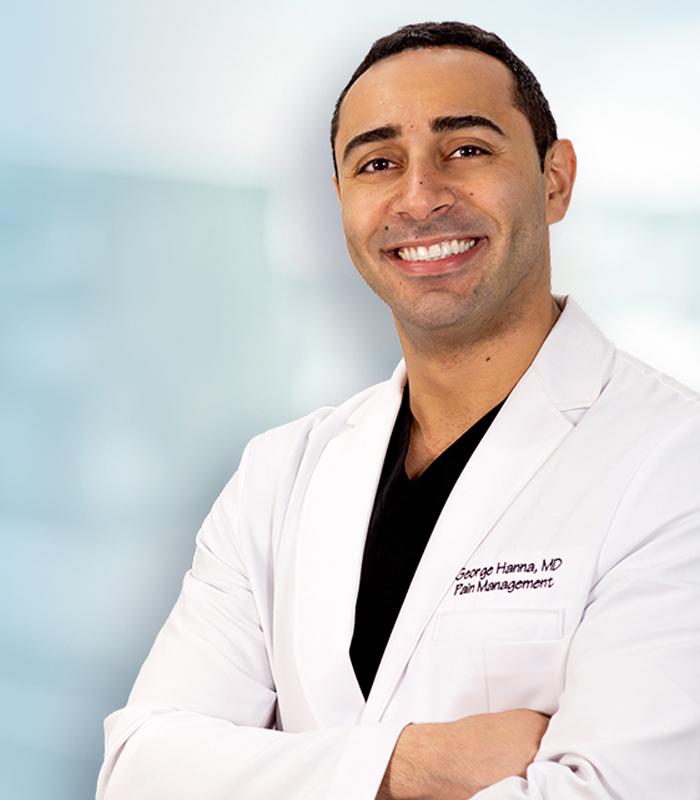 George Hanna
Harvard Medical School
Director of Pain Management
Dr. George Hanna is a nationally recognized pain management specialist and Double Board Certified in anesthesiology and pain management medicine. Dr. Hanna is currently available at Pain Treatment Specialists in Manhattan and Clifton, NJ. He is now accepting most major medical insurances, including Medicare.
Shane J. Volney
Harvard Medical School
NY & NJ PAIN SPECIALIST
Dr. Volney is double board certified in Anesthesiology and Pain Medicine by the American Board of Anesthesiology. He is currently seeing patients at our Pain Treatment Center in Manhattan and Clifton, New Jersey. Most pain treatments are covered by all major medical insurances and Medicare.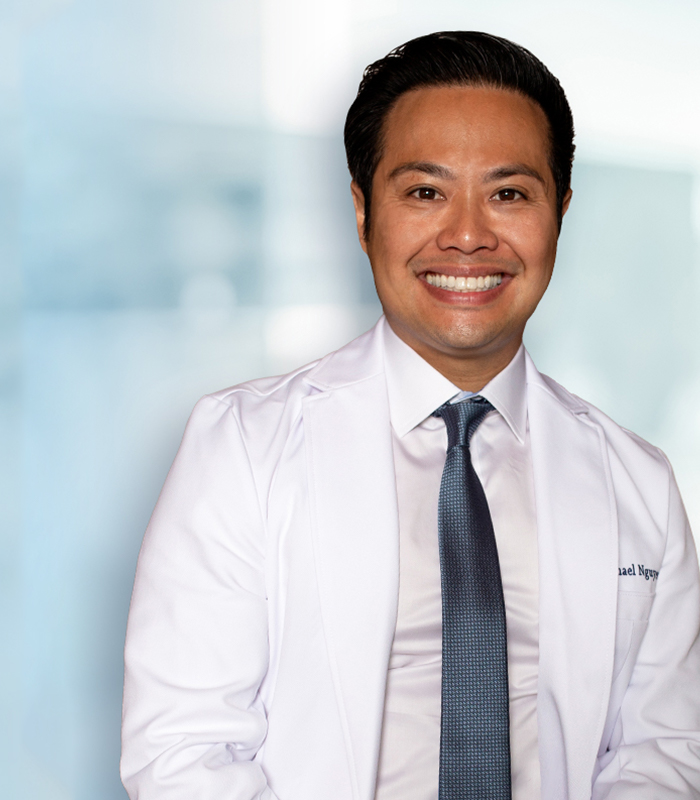 Michael Nguyen
Harvard Medical School
NY & NJ Pain Specialist
Dr. Michael Nguyen is world renowned in Pain Medicine. Dr. Nguyen completed his residency and advanced Pain fellowship training at Harvard Medical School. During his tenure at Harvard, Dr. Nguyen was awarded the "Mentor of the Year" and also "Teacher of the Year" award.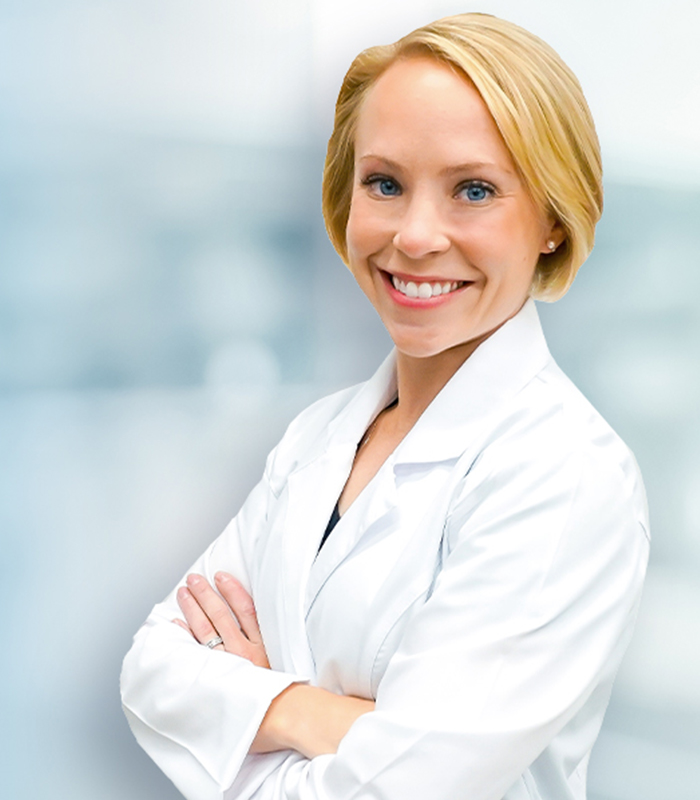 Dr. Laura Lombardi
Harvard Medical School
NJ PAIN SPECIALIST
Dr. Lombardi specializes in the treatment of back, neck, and joint pain. By using a range of minimally invasive modalities as well as advanced procedures, she helps patients achieve a pain free life without the need for surgery. Dr. Lombardi will be offering her pain treatment services in Clifton, New Jersey.
5 Reasons to Seek a Multi-Certified Neck Specialist in NYC
ultima modifica:
2020-04-16T12:20:28-04:00
da