The Best Pain Doctor in Clifton for Quick Relief
Pain Treatment Specialists in Clifton Prioritizes Quick Relief
How long have you been in pain? Any moment in pain feels like a moment too long. And for chronic pain sufferers, those minutes drag into days, weeks, even years. The pain has a significant impact on your vitality, robbing you of moments with loved ones, time at work, or physical activities you used to enjoy.
At Pain Treatment Specialists in Clifton, NJ, our board certified physicians are passionate about restoring your quality of life as quickly as possible. Other physicians offer seemingly quick relief by filling a prescription or scheduling you for surgery. While pain medications can help mitigate pain, they don't address the underlying issue, which means you may find yourself relying on them long-term. Surgery is a quick way for some primary care doctors to pass you off to another physician, but it's not always necessary or even advised. And surgery comes with recovery time that further limits your already hampered productivity.
The Harvard-educated, multi-certified doctors at Pain Treatment Specialists in Clifton, NJ don't brush you off with a generic solution. We know that pain medication and surgery often prolong your pain, even creating new pain in the form of side effects, wounds, and scar tissue. While both solutions are occasionally necessary, we work hard to provide you the most minimally invasive, rapid solution available. The concept of enduring more pain to treat your pain is one we don't subscribe to.
If you're avoiding pain treatment because you can't afford downtime or fear additional pain from surgery, schedule an appointment at our pain treatment clinic today. We have innovative, and even pain-free solutions that start working right away. Medical advice you have heard about pain may be outdated and not in the patient's best interest. But our physicians are at the forefront of research and offer the most cutting-edge solutions.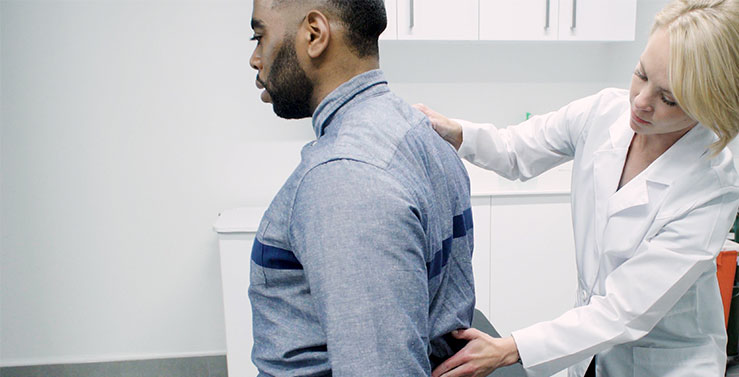 How Our Pain Management Physicians Offer Quick Relief
Chronic pain comes in many forms and is manifested in various ways. Complicating matters, referred pain is often expressed in a part of the body different from its origin. The root cause of pain is complex at times, with many intricate systems at play. It's no wonder that some patients can't get relief, since some doctors aren't trained to find the source.
The experts at Pain Treatment Specialists in Clifton take a different approach than many physicians. We spend time with you upfront, collecting an extensive medical history that takes your individual experiences into account. We study images and test results and order more as we see fit. The time we invest in getting to know you translates to quicker, more effective, and more comprehensive treatment plans right away. We don't take a try-and-see approach to treatment, cycling you through countless protocols. We seek to understand the complexities of your condition first so we get treatment right the first time.
If you've seen other doctors who promised relief but left you disappointed, you'll be glad to know that Pain Treatment Specialists takes your pain as personally as you do and we are passionate about your relief. Every solution we offer is aimed at relieving your pain as fully and quickly as possible. We don't want you to waste another moment trapped in your pain, and with our award-winning insight you won't have to.
Whether you suffer from shoulder pain, hip pain, back pain, elbow pain, or knee pain, we have treatments to get you up and moving without additional pain. We also eliminate the financial burden incurred with costly surgeries and lost wages while you recover. Our physicians accept most insurance plans and strive to minimize any downtime. The Garden State pain control experts at Pain Treatment Specialists in Clifton are conveniently located just past the Fette Ford Dealership. You can book an appointment by phone or online today.
Quick Pain Relief Solutions We Offer
We prescribe the full spectrum of safe pain relief, including traditional solutions like physical therapy, massage therapy, and nonsteroidal anti-inflammatory medications, based on each patient's individual conditions. But we specialize in solutions traditional doctors often can't provide that offer expedient, comprehensive relief. Here's a small sample of the quick-relief services we provide.
For Quick Relief of Back Pain – We offer Epidural Steroid Injections (ESI), Facet Joint Injections, Lumbar Radiofrequency Ablation, and Spinal Cord Stimulation/Nerve Stimulation/Neuromodulation.
For Quick Relief of Knee Pain – We offer Steroid Injections, Corticosteroids, Hyaluronic Acid Injection/Viscosupplementation, Genicular Nerve Block, and Genicular Nerve Radiofrequency Ablation.
For Quick Relief of Myofascial/Muscle Pain – We offer Trigger Point Injections (TPI).
For Quick Relief of Hip, Shoulder, Wrist, or Elbow Pain – We offer Steroid Injections, Corticosteroids, and Hyaluronic Acid Injection/Viscosupplementation.
Why Our Pain Doctors are More Qualified to Bring Relief
Many types of doctors treat pain-related issues, including orthopedic surgeons, podiatrists, and neurologists. Some even focus on pain medication, like chronic pain specialists and palliative care specialists who frequently utilize opioids for pain management. It's important for patients to understand that the umbrella term of "pain doctor" often includes doctors with very different philosophies, credentials, and treatment modalities.
Interventional pain and spine specialists like the doctors at Pain Treatment Specialists in Clifton undergo additional training not only in treating pain, but also in diagnosing, understanding, and managing it, thereby helping patients avoid surgery and providing relief from pain that surgery can't amend. Our methods seek to eliminate unnecessary narcotics and invasive procedures when quicker and safer solutions apply.
In addition to our extensive pain training, the doctors at Pain Treatment Specialists have gone above and beyond in seeking double and triple certifications. Each of our doctors is ivy-league educated and highly sought-after as both a practitioner and educator in pain treatment. While many doctors can prescribe a pain medicine, our doctors get to the root of your pain and address the cause as gently and swiftly as possible. Haven't you spent enough time in pain? Visit the pain doctors in Clifton who heal without wasting your time or money.
Book a Consultation
Scheduling a consultation with one of our pain treatment specialists is one of the best ways to determine the proper solution for pain relief.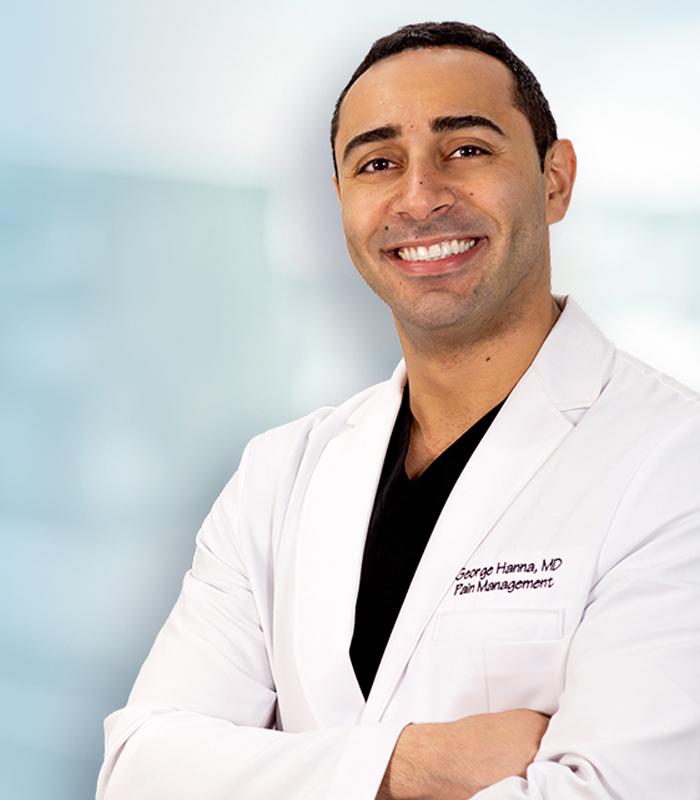 George Hanna
Harvard Medical School
Director of Pain Management
Dr. George Hanna is a nationally recognized pain management specialist and Double Board Certified in anesthesiology and pain management medicine. Dr. Hanna is currently available at Pain Treatment Specialists in Manhattan and Clifton, NJ. He is now accepting most major medical insurances, including Medicare.
Shane J. Volney
Harvard Medical School
NY & NJ PAIN SPECIALIST
Dr. Volney is double board certified in Anesthesiology and Pain Medicine by the American Board of Anesthesiology. He is currently seeing patients at our Pain Treatment Center in Manhattan and Clifton, New Jersey. Most pain treatments are covered by all major medical insurances and Medicare.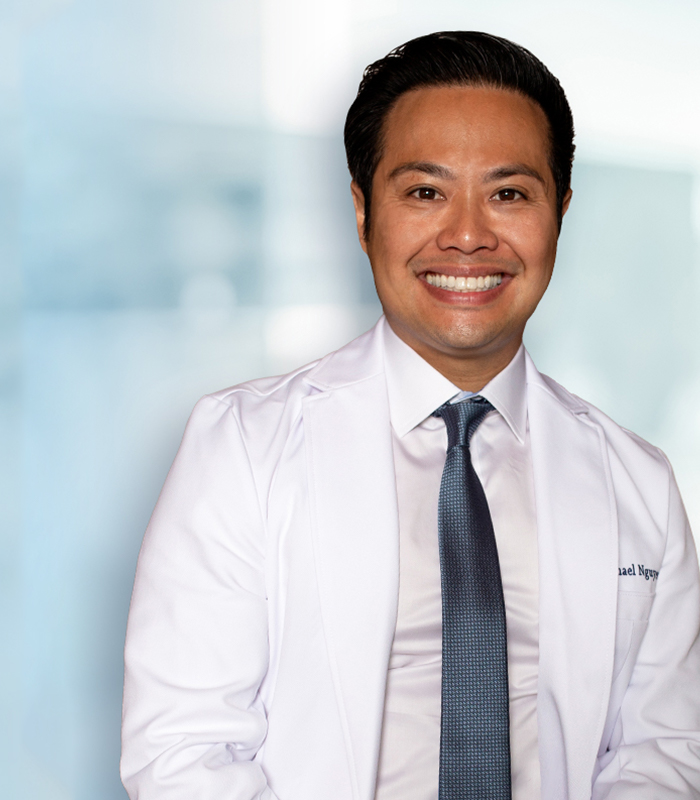 Michael Nguyen
Harvard Medical School
NY & NJ Pain Specialist
Dr. Michael Nguyen is world renowned in Pain Medicine. Dr. Nguyen completed his residency and advanced Pain fellowship training at Harvard Medical School. During his tenure at Harvard, Dr. Nguyen was awarded the "Mentor of the Year" and also "Teacher of the Year" award.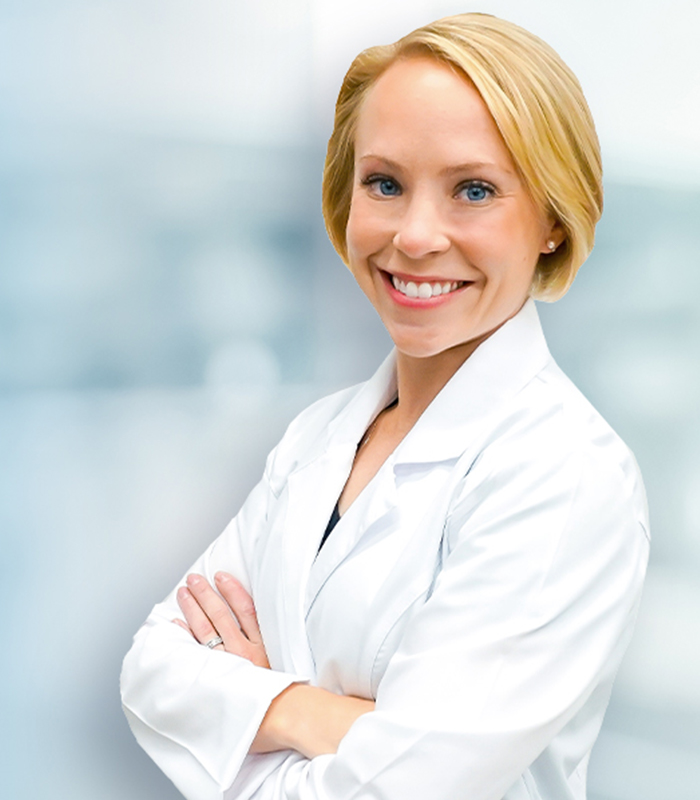 Dr. Laura Lombardi
Harvard Medical School
NJ PAIN SPECIALIST
Dr. Lombardi specializes in the treatment of back, neck, and joint pain. By using a range of minimally invasive modalities as well as advanced procedures, she helps patients achieve a pain free life without the need for surgery. Dr. Lombardi will be offering her pain treatment services in Clifton, New Jersey.
The Best Pain Doctor in Clifton for Quick Relief
ultima modifica:
2020-04-05T07:08:43-04:00
da