The Best Pain Doctor Near Me | Advice From A Harvard Doctor
Who Is The Best Pain Doctor Near Me?
 If you're struggling with pain, then you aren't the only one. Millions of Americans have numerous pain conditions, ranging from acute to chronic pain. If left untreated, your quality of life may deplete due to increased levels of pain or further health complications. 
If you are trying to find the best pain doctor near me, then we can help you. Searching for a pain management specialist can be tough, especially if you're looking for a pain doctor who offers treatment options that maximize health and minimize risk.
Nowadays, many pain doctors and orthopedic surgeons rely on surgical options as their main form of interventional pain management. However, surgery is very risky and uses  opioids, narcotics and NSAIDs. It is no secret that the U.S. is in the middle of an opioid epidemic, and health research warns against using pain medicine for long periods of time. Surgery is not always the best way to maximize health and look after ourselves.
There are many minimally invasive treatment options that avoid risky and unnecessary surgeries. A top pain doctor near me will provide you with a comprehensive list of treatment options that get you back to full health as soon as possible. These pain management specialists have an abundance of knowledge and experience in diagnosing and treating an array of functional pain complaints using the latest advancements in regenerative medicine. They spend time with their patients to ensure they can establish an accurate diagnosis and thorough treatment plan to provide exceptional pain relief. Finding pain management that puts your health at the heart of the treatment can be difficult, but we have the best team of Harvard trained pain management specialists to help. Let's take a look at the best pain doctor near me.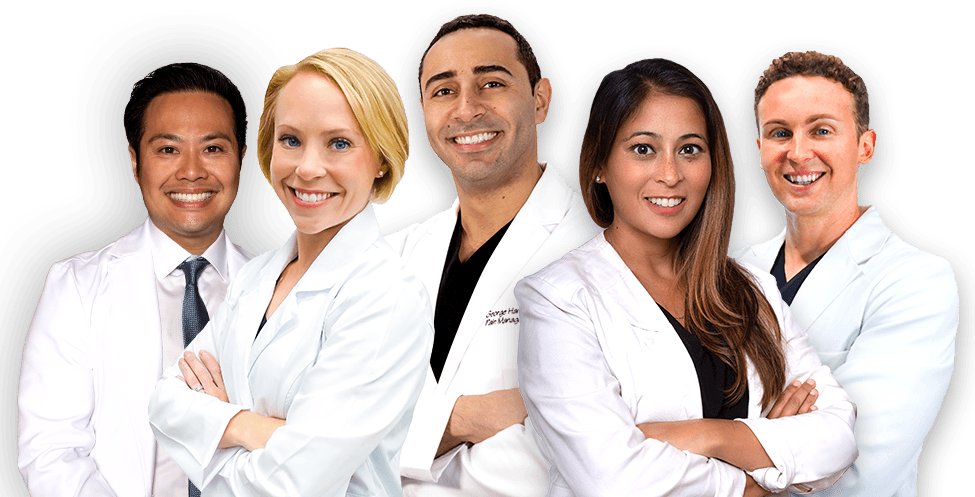 The Top Pain Doctor Near Me | The Pain Treatment Specialists
Finding a pain management specialist can be difficult. However, we have the best pain management specialists who are Harvard trained, board certified experts in the field of interventional pain medicine. Let's take a look at them in more detail.
Dr George Hanna
Dr Hanna is an expert in Anesthesiology, Pain Medicine and Interventional Pain Management. He achieved double board certification and is especially well-known for using the latest non-surgical treatments for joint and spine pain. He was appointed Clinical Instructor of Anesthesia at Harvard Medical School and has also served as Medical Director of Pain Management at Martha's Vineyard Hospital. Dr Hanna has also been Chairman of Anesthesiology and Pain Management at Chilton Medical Center.
Dr Namrata Khimani
Dr Khimani is an exceptional pain doctor who has achieved triple board certification. She is a graduate of Harvard Medical School where she was one of the top medical students. Dr Khimani was voted by her peers to become Chief Resident and then completed an advanced fellowship in interventional pain management at Brigham and Women's Hospital: Harvard Medical School. She is passionate about contributing to medical education and is highly experienced in the latest procedures in interventional pain medicine.
Dr Michael Nguyen
Dr Nguyen is triple board certified pain doctor and welcomes celebrity athletes from around the world. He completed his medical training at Harvard Medical School where he then went on to become a member of staff. Whilst there, he was voted as 'Teacher of the Year' and 'Mentor of the Year.' Dr Nguyen is passionate about interventional pain medicine and created most of the current procedures that are available today!
Dr Shane Volney
Dr Volney is passionate about improving the overall wellbeing of his patients. He is a double board certified pain doctor and is experienced in Anesthesiology and Pain Medicine. Dr Volney completed a fellowship in pain management at The Massachusetts General Hospital – Harvard Medical School in addition to a fellowship in Palliative Medicine. He is an experienced Clinical Instructor at Harvard Medical School and regularly contributes to medical education. Dr Volney spends time getting to know his patients to ensure he can incorporate all aspects of general wellbeing into the treatment plan. He is well-known for using neurostimulation for leg and back pain as well as PRP treatment for knee pain.
Dr Laura Lombardi
Dr Lombardi is a highly experienced and double board certified pain doctor. She is a Harvard trained pain management specialist and is an expert in Anesthesiology and Pain Medicine. In particular, Dr Lombardi specializes in neck, back and joint pain and uses various conservative treatment options to provide effective pain relief. She is also well known for using fluoroscopic guided interventional pain procedures and tailors her treatment approach to the needs of each individual patient.
Conservative Treatment Options
Now that we have looked at the best pain specialists providing the latest conservative treatment options, let's take a look at some examples of the current treatments available.
If you have a pain complaint, it is important to highlight this to your primary care doctor. They will recommend you book an appointment to see a pain management specialist so that your problem can be thoroughly assessed and treated. Pain is your body's way of communicating that something is not right. It is important to have this investigated and treated before it potentially becomes worse or leads to complications. It's also vital that you understand what is causing your pain, as many pain complaints can overlap with other health conditions.
Let's take a look at some of the best interventional pain procedures that promote health and avoid risky surgeries:
Steroid Injections – steroid injections are a popular treatment choice as they can be applied quickly and provide instant pain relief. Steroid injections reduce pain and inflammation when applied to an affected joint.
Hyaluronic Acid Injections – hyaluronic acid injections replace lost synovial fluid which is important in providing flexible movement to joints. These injections ensure that the cartilage that covers bones and joints is kept supple, facilitating flexible and easy movement.
Platelet Rich Plasma Injections – prp treatment is when your pain doctor extracts a small amount of blood from you and will obtain the platelets and growth factors. These growth factors will then be re-injected into your area of pain to stimulate the growth of healthy, new cells.
Cervical Facet Block Injections – this is when a pain doctor injects a combination of steroid medicine and local anesthetic into the facet joints of the cervical spine. This causes the joints to become numb and block any pain.
If you're struggling with pain and looking to explore minimally invasive treatment options, consider booking an appointment with a pain management specialist. These pain specialists will spend time assessing your pain via a physical examination and verbal medical history. Your pain doctor may also order blood tests and scans to rule out other health conditions. Once a diagnosis has been established, your pain doctor will recommend R.I.C.E. (rest, ice, compression, elevation) in conjunction with a minimally invasive treatment choice.
The Pain Treatment Specialists team are very experienced and incredibly friendly. Pain complaints can create worry, however, our pain management specialists are highly skilled in providing pain relief through minimally invasive interventional pain medicine. Our pain doctors will answer any concerns you may have and will treat you in our state of the art Centers of Excellence.
Book a Consultation
Scheduling a consultation with one of our pain treatment specialists is one of the best ways to determine the proper solution for pain relief.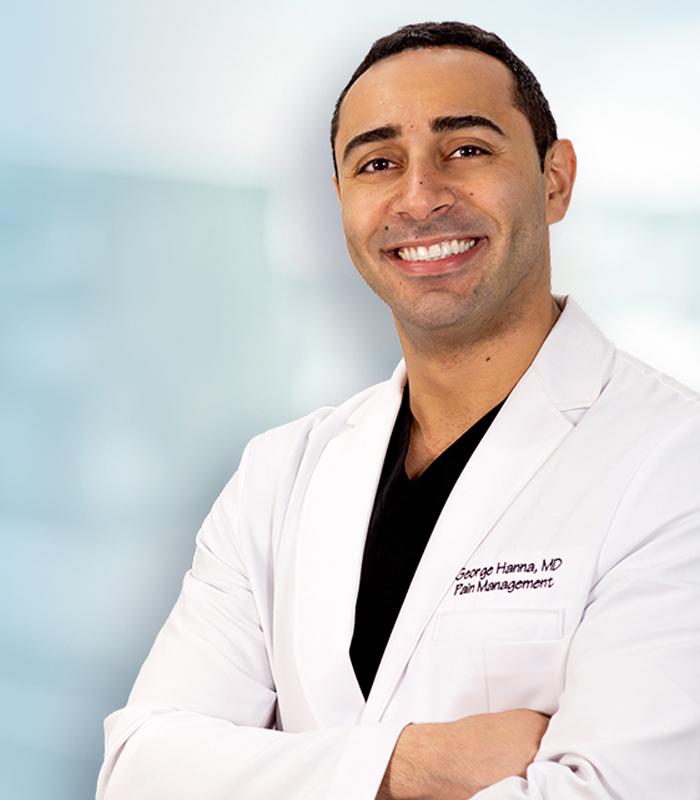 George Hanna
Harvard Medical School
Director of Pain Management
Dr. George Hanna is a nationally recognized pain management specialist and Double Board Certified in anesthesiology and pain management medicine. Dr. Hanna is currently available at Pain Treatment Specialists in Manhattan and Clifton, NJ. He is now accepting most major medical insurances, including Medicare.
Shane J. Volney
Harvard Medical School
NY & NJ PAIN SPECIALIST
Dr. Volney is double board certified in Anesthesiology and Pain Medicine by the American Board of Anesthesiology. He is currently seeing patients at our Pain Treatment Center in Manhattan and Clifton, New Jersey. Most pain treatments are covered by all major medical insurances and Medicare.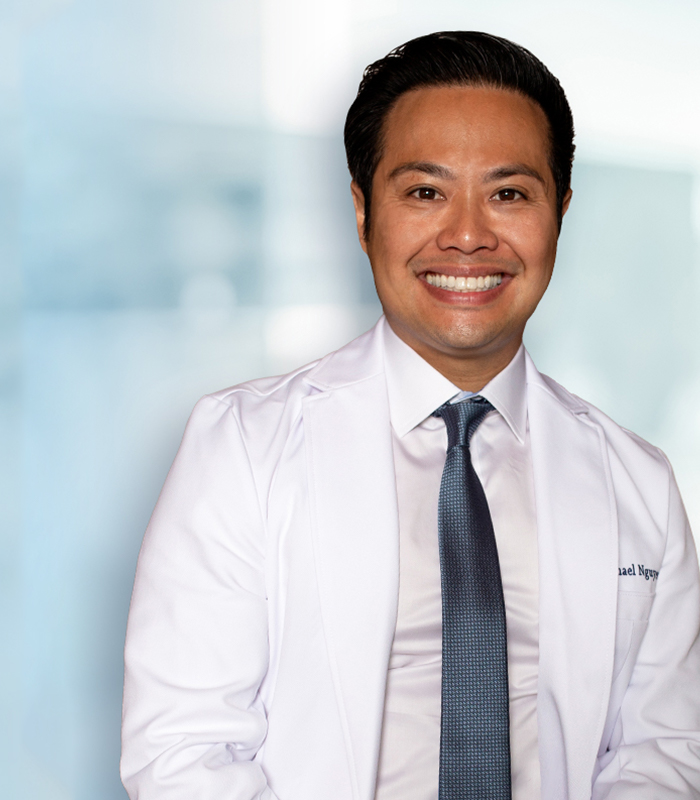 Michael Nguyen
Harvard Medical School
NY & NJ Pain Specialist
Dr. Michael Nguyen is world renowned in Pain Medicine. Dr. Nguyen completed his residency and advanced Pain fellowship training at Harvard Medical School. During his tenure at Harvard, Dr. Nguyen was awarded the "Mentor of the Year" and also "Teacher of the Year" award.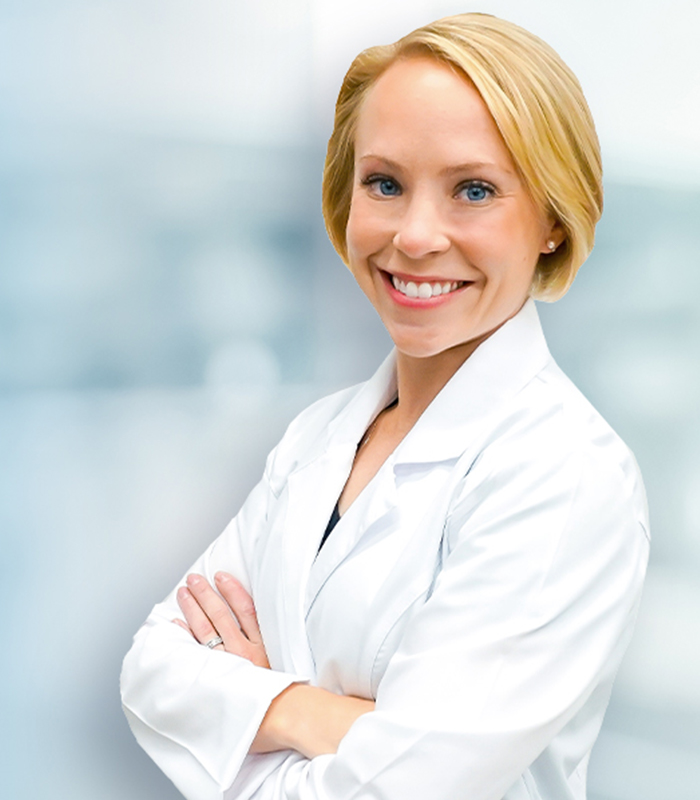 Dr. Laura Lombardi
Harvard Medical School
NJ PAIN SPECIALIST
Dr. Lombardi specializes in the treatment of back, neck, and joint pain. By using a range of minimally invasive modalities as well as advanced procedures, she helps patients achieve a pain free life without the need for surgery. Dr. Lombardi will be offering her pain treatment services in Clifton, New Jersey.
The Best Pain Doctor Near Me | Advice From A Harvard Doctor
ultima modifica:
2020-04-06T11:03:39-04:00
da