Top Ways a Pain Doctor in West Orange Treats Chronic Pain
As the daffodils begin to poke through the dead leaves, it's a sure sign that spring is about to re-awaken everything in your yard. Taking a tour of your winter-neglected yard, you grab a rake and begin to clean up areas that looked just fine when they were covered in powdery white snow! Bending down to collect a pile of raked rubbish, your back suddenly freezes. Looks like your chronic back pain isn't the only thing that's re-awakened.
Lower back pain, neck pain, knee pain, and hip pain touch many people's lives on a daily basis. Chronic pain is something that causes people to alter their daily activities and miss out on plans due to excruciating pain. At Pain Treatment Specialists, the top pain doctor in West Orange, our Harvard-trained pain management doctors want to see their patients joyfully participating in their regular activities, without the burden of chronic pain. If you live in West Orange, NJ and suffer from chronic pain, it's time to see how a pain doctor in West Orange treats chronic pain and returns your quality of life.
Who Are The Best Pain Doctors in West Orange?
Gardening, yard work, and outdoor chores might not sound like tasks that you're dying to get back to, but the fact that chronic pain prevents you from doing them is frustrating. This isn't the first time you've had to alter your daily activities to accommodate your chronic pain. At Pain Treatment Specialists, our doctors are not only Harvard-trained, but also offer outstanding individualized patient care. Here are some of our pain management doctors in West Orange, NJ:
Dr. Laura Lombardi: Dr. Lombardi's interventional pain medicine fellowship at Harvard University led to a lifelong dedication to finding alternative ways to relieve patients' chronic pain. She is double board certified in both anesthesiology and pain medicine. Dr. Lombardi's specializations include fluoroscopic-guided interventional pain injections, as well as other minimally-invasive pain treatments. As one of the top pain doctors in West Orange, NJ, Dr. Lombardi works with individual patients to create customized treatment plans based on their specific chronic pain concerns.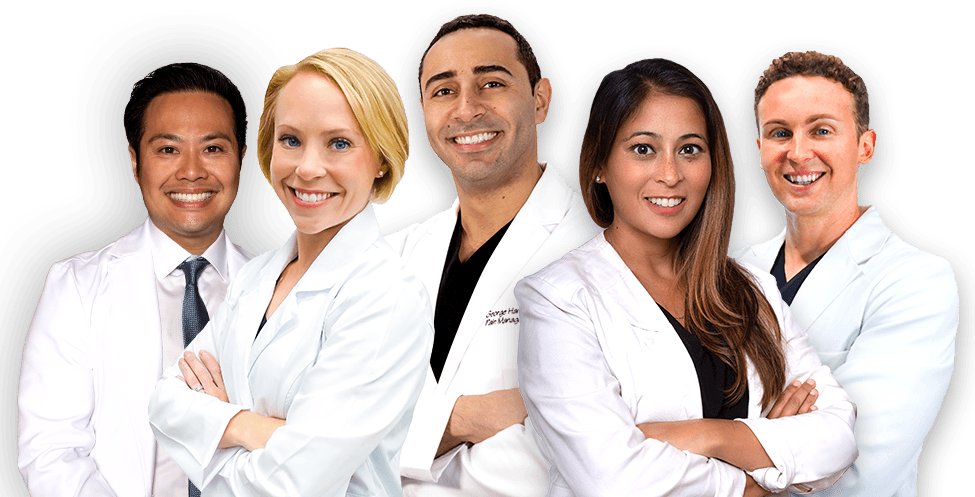 Dr. George Hanna: As a nationally-recognized pain management specialist, Dr. Hanna is double certified in anesthesiology, interventional pain management, and pain medicine. His time as a Clinical Instructor of Anesthesia at Harvard Medical School was followed by an appointment as Director of Pain Innovations and Technology, also at Harvard. His expertise in the field of pain management is highly-regarded by his colleagues, who seek out his presence at national medical conferences on interventional pain medicine.
Pain Treatment Specialists' doctors in West Orange are among the best in the nation. Make an appointment today to see how our team can get you back in the garden with their minimally-invasive pain treatments.
How Does Chronic Pain Affect Your Daily Life in West Orange, NJ?
Chronic pain may be invisible, but its impact on your daily life is obvious. Instead of spending time with friends and family doing pleasant activities, you're confined to the couch, or even worse– your bed. If you live in the Oranges, you know how many amazing outdoor activities are available at every turn. It's hard to swing a golf club at the Essex Country Club if your back, neck, knees, or hips prevent you from covering all 18 holes. Here are some ways chronic pain affects your daily life in West Orange, NJ:
It Causes Muscle Atrophy and Weakness: Since you're not able to complete rigorous physical activities, and spend more time sedentary than you'd like, your muscles lose their tone. This makes it more difficult to resume physical activity after a period of inactivity due to chronic pain.
Chronic Pain Puts Stress On Your Heart: Exercise naturally lowers your blood pressure, relieves stress, and gets your blood pumping. If your back, knee, hip, or neck prevents you from getting regular exercise, your heart health takes a hit.
It Can Lead to Anxiety and Depression: Your mental health also suffers when your body experiences chronic pain. Exercise and physical activity are positive mood lifters, and also connect you with others. Not being able to join your friends and family members during these events can lead to feelings of loneliness and isolation.
At Pain Treatment Specialists, we're here to help return your body to a pain-free state. Once your body doesn't experience chronic pain, your overall health and happiness instantly improve, which is what our interventional pain doctors want!
What Treatments Exist For Chronic Pain in West Orange, NJ?
Surgery and narcotics are not the only solution for chronic pain. Our interventional pain doctors center their careers around avoiding these two things in order to provide pain relief that is highly-effective and long-lasting. At their state-of-the-art pain center in West Orange NJ, our interventional pain doctors utilize the following minimally-invasive chronic pain procedures:
Trigger Point Injection: If your neck is the source of chronic pain, then a trigger point injection provides relief for overused or overworked neck muscles. These trigger points appear as knots or bands that contract and can't relax. Located in your neck and shoulders, these trigger points are addressed by an injection of local anesthetic and a corticosteroid drug, which reduces pain and inflammation.
Lumbar Facet Injection: Also known as a lumbar facet joint block, this treatment provides tremendous pain relief to the vertebrae on each side of the spine in your lower back. Using a small amount of local anesthetic, the facet joints are anesthetized and block pain.
Located on Mount Pleasant Avenue near the Essex Country Club, West Orange's Pain Treatment Specialists are easy to find. Ready to get back to spring yard work? Contact our interventional pain doctors today to see how much better your body, and mind, can feel!
Book a Consultation
Scheduling a consultation with one of our pain treatment specialists is one of the best ways to determine the proper solution for pain relief.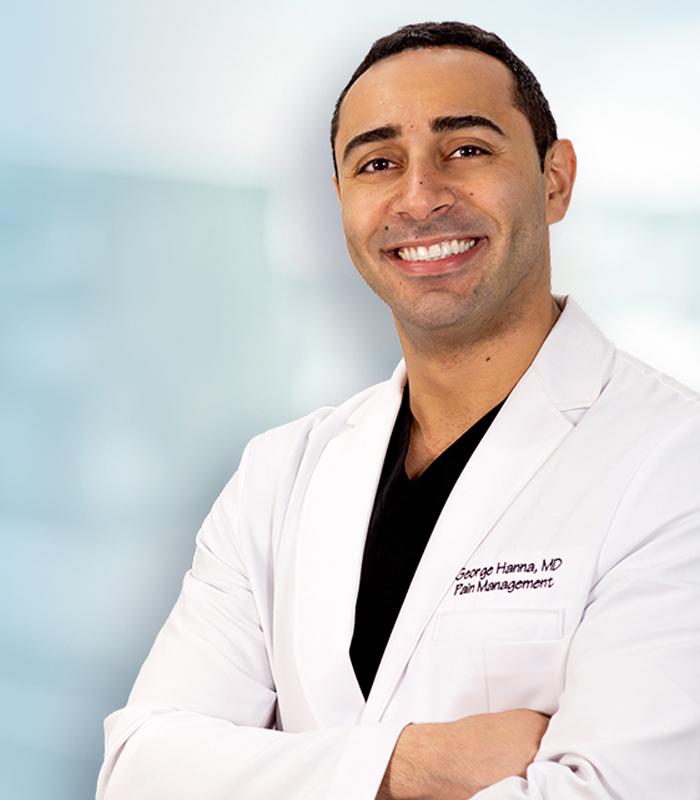 George Hanna
Harvard Medical School
Director of Pain Management
Dr. George Hanna is a nationally recognized pain management specialist and Double Board Certified in anesthesiology and pain management medicine. Dr. Hanna is currently available at Pain Treatment Specialists in Manhattan and Clifton, NJ. He is now accepting most major medical insurances, including Medicare.
Shane J. Volney
Harvard Medical School
NY & NJ PAIN SPECIALIST
Dr. Volney is double board certified in Anesthesiology and Pain Medicine by the American Board of Anesthesiology. He is currently seeing patients at our Pain Treatment Center in Manhattan and Clifton, New Jersey. Most pain treatments are covered by all major medical insurances and Medicare.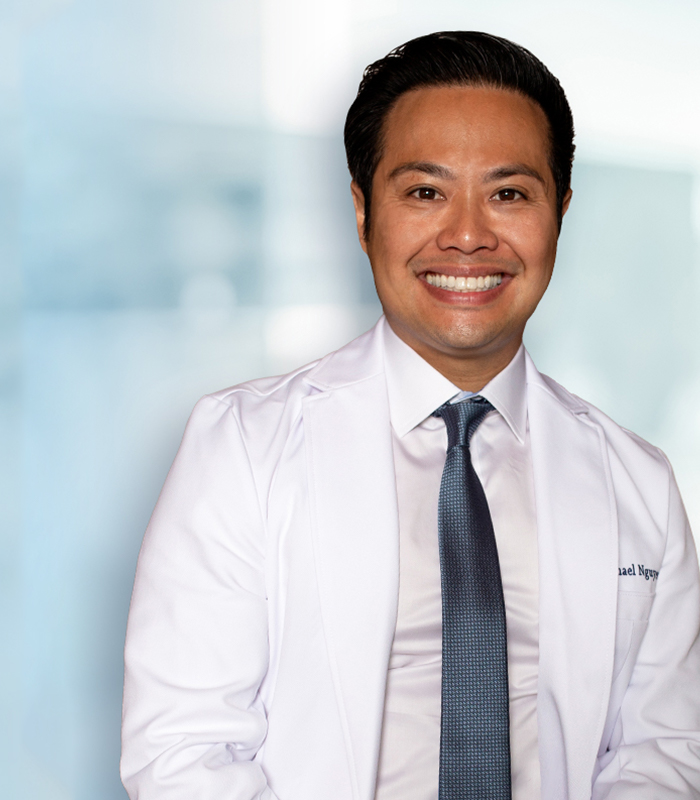 Michael Nguyen
Harvard Medical School
NY & NJ Pain Specialist
Dr. Michael Nguyen is world renowned in Pain Medicine. Dr. Nguyen completed his residency and advanced Pain fellowship training at Harvard Medical School. During his tenure at Harvard, Dr. Nguyen was awarded the "Mentor of the Year" and also "Teacher of the Year" award.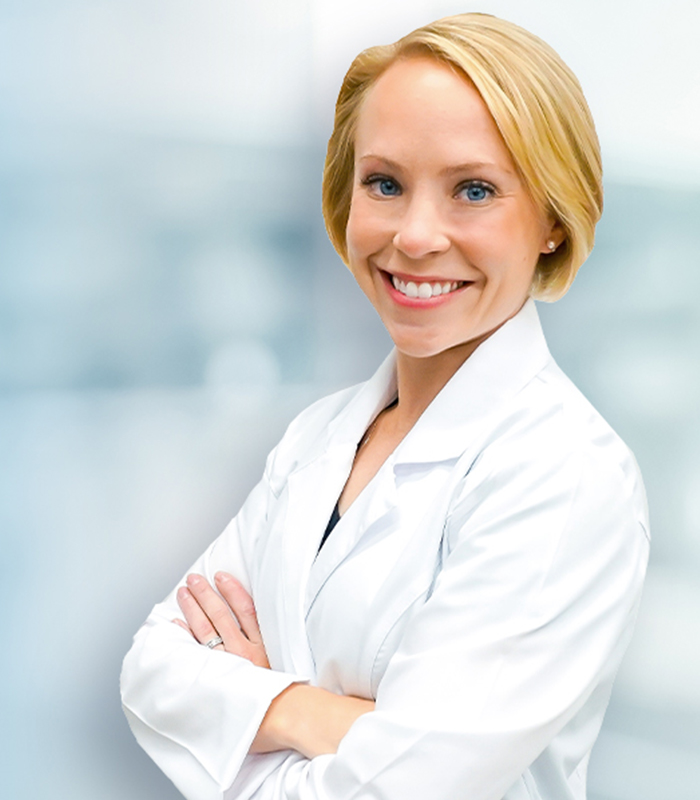 Dr. Laura Lombardi
Harvard Medical School
NJ PAIN SPECIALIST
Dr. Lombardi specializes in the treatment of back, neck, and joint pain. By using a range of minimally invasive modalities as well as advanced procedures, she helps patients achieve a pain free life without the need for surgery. Dr. Lombardi will be offering her pain treatment services in Clifton, New Jersey.
Top Ways a Pain Doctor in West Orange Treats Chronic Pain
ultima modifica:
2020-04-05T08:04:02-04:00
da