Best Pain Specialist NJ
Are you suffering from chronic pain in your shoulders, back, knees, or other body parts? There are a number of different pain conditions that progressively get worse with time, such as osteoarthritis, tendinitis, bursitis, and so many others.
If you suffer from any of these chronic pain conditions, you can't focus on work or go about your life because every little movement hurts. Furthermore, these issues only get worse over time. If you're suffering from chronic pain, then you should seek treatment from an interventional pain specialist as soon as possible.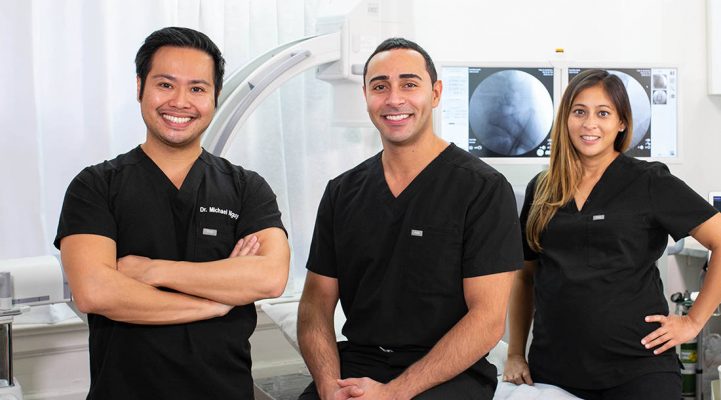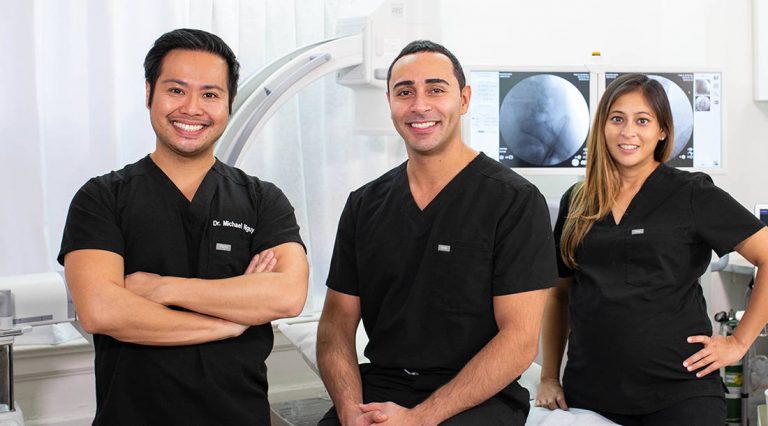 An interventional pain specialist basically runs tests such as X-rays and MRIs to diagnose the root cause of your chronic pain. Once they have that information, they use minimally invasive procedures like epidural injections and facet joint injections to treat the root cause of your pain.
This is a far better alternative than surgeries because they can be painful and risky. They're an even better alternative than visiting chronic pain specialists who would prescribe addictive opioids or narcotics without treating the root cause of your pain. As such, you would become dependent on opioids for continued relief, which can be extremely dangerous, especially when you consider that the US is currently mired in an opioid crisis precisely because of the overprescription of pain medications.
In this article, we'll discuss who is the best pain specialist NJ so you can treat your chronic pain in an effective and simple manner.
Best Interventional Pain Specialists NJ
There are three types of chronic pain doctors out there — palliative care specialists, chronic pain specialists, and interventional pain specialists.
Palliative care specialists focus more on the psychological and mental well-being of the patient whereas chronic pain specialists mostly prescribe drugs to numb with the pain rather than treat it. As such, if you want to treat the underlying root cause of the pain so you don't need drugs, you should seek interventional pain specialists.
The following are some of the best interventional pain specialists NJ.
Dr. George Hanna
Dr. George Hanna is the director of Pain Management at VIP Medical Group. He's a double board-certified interventional pain management specialist who is nationally acclaimed and has an undergraduate degree from Cornell University and a medical degree from the University of Pennsylvania School of Medicine. He's also completed his residency and fellowship from Harvard Medical School and was appointed the Director of Pain Innovations & Technology during his time at Harvard. All of these credentials considered, Dr. Hanna is currently one of the nation's finest interventional pain specialists.
Dr. Namrata Khimani
Dr. Namrata Khimani is a double board-certified pain doctor who has received her certification from the American Board of Anesthesiology. She has a strong educational background, having graduated first from Columbia University and then from Harvard Medical School. She did her residency at New York Presbyterian Hospital-Columbia University and followed that with a fellowship at Harvard Medical School. While she treats chronic pain of all types, she is the best back and spine doctor NJ.
Dr. Michael Nguyen
Dr. Michael Nguyen is a triple board-certified pain specialist who has completed both his residency and advanced fellowship from Harvard Medical School, where he was also awarded the titles of "Mentor of the Year" and "Teacher of the Year". He is a world-renowned pain specialist and his services are often sought by celebrity athletes from all over the world.
Qualities of the Best NJ Pain Management Center
So now you know who is the best pain specialist NJ. However, it may be possible that you can't schedule an appointment with one of the doctors. In that case, you should find the best NJ pain management center near your location. The following are some qualities to look out for when searching for a premier pain management center.
Board Certified Pain Specialists
As you might have noticed, all of the best interventional pain specialists mentioned above are double or triple board-certified. You need to find a pain management center that only accepts board-certified pain specialists. This provides a guarantee that the doctor has gone through a rigorous training procedure and that they're adequately experienced in their field. In addition to board-certifications, you should also look for the doctor's educational background.
Minimally Invasive Pain Treatments
As previously mentioned, a lot of pain doctors prefer to perform surgeries for relatively simple pains and some prescription medications to simply mask the pain rather than treat it. Your pain management center should have interventional pain specialists who exclusively use minimally invasive pain treatments such as epidural injections, facet joint injections, viscosupplementation, etc. These procedures are a lot safer than surgeries, they provide instant relief, and their effect lasts for a long time.
Friendly and Patient Staff
It's important for your pain treatment center to focus on both your physical and emotional comfort. The clinic's staff should be pleasant, friendly, and incredibly patient. They should explain all of the pain conditions and treatment to you in detail so you know exactly what to look for. Furthermore, pain specialists should also discuss your options carefully and take your concerns into consideration when curating a treatment plan.
Contact the Best Pain Specialist NJ
Pain Treatment Specialists, which works with VIP Medical Group, has some of the world's finest interventional pain specialists who use the latest state-of-the-art technologies and minimally invasive procedures to diagnose and treat the root cause of your chronic pain, offering you instant and lasting relief. For further information, please schedule an appointment with the best pain specialist NJ today.
Who is the Best Pain Specialist NJ? Medical Group Pitches In
ultima modifica:
2019-06-29T00:12:20-04:00
da