How a Sciatica Doctor Near Me Eliminates Symptoms of Sciatica
Watching a summertime thunder and lightning storm from the safety of your porch is a thrilling show put on by mother nature. Lightening is not quite as thrilling when you feel a quick, sudden jolt of pain in your lower back due to sciatica. You never know when this pain is going to strike, and when it does, you're unable to move for a few minutes. This is because your sciatic nerve is the longest nerve in your body, with branches that extend all the way down through your buttocks, hips, and legs. When your sciatic nerve is irritated, it creates a ripple effect of pain that renders you immobile. You've thought about seeing a doctor for your lower back pain, but aren't sure where to start. In fact, your search history is littered with phrases like "which doctor to see for sciatica", "sciatica doctor near me", "sciatica physical therapy near me", and "neurologist for sciatica near me."
The best place for you to start is with an interventional pain doctor who specializes in joint and nerve pain. You'll find this type of sciatica pain doctor at Pain Treatment Specialists, where a team of Harvard trained pain doctors are experts in sciatica treatments. Using minimally invasive back pain treatments, their team of pain doctors are the best doctors for sciatica nerve pain in your area. With convenient locations in northern NJ and NYC, it's easy to reach their state of the art pain clinics for back pain relief. You're ready to keep your experience with lightning bolts at a safe distance, and let the pain doctors at Pain Treatment Specialists help with your sciatica pain. Schedule an appointment and begin feeling relief from your sciatica symptoms.
Who is the Top Sciatica Doctor Near Me?
Sciatica is a condition that is easily treated through pain medicine. If it begins to affect your bladder or bowels, then surgery may be necessary. The pain experts at Pain Treatment Specialists are well-trained in minimally invasive sciatica treatments that effectively relieve your back pain for long periods of time. This is because all of our Harvard trained pain doctors completed extensive training and schooling in interventional pain management, which focuses on relieving joint and nerve pain with conservative treatments. Some of the pain doctors you'll meet at our pain clinics include: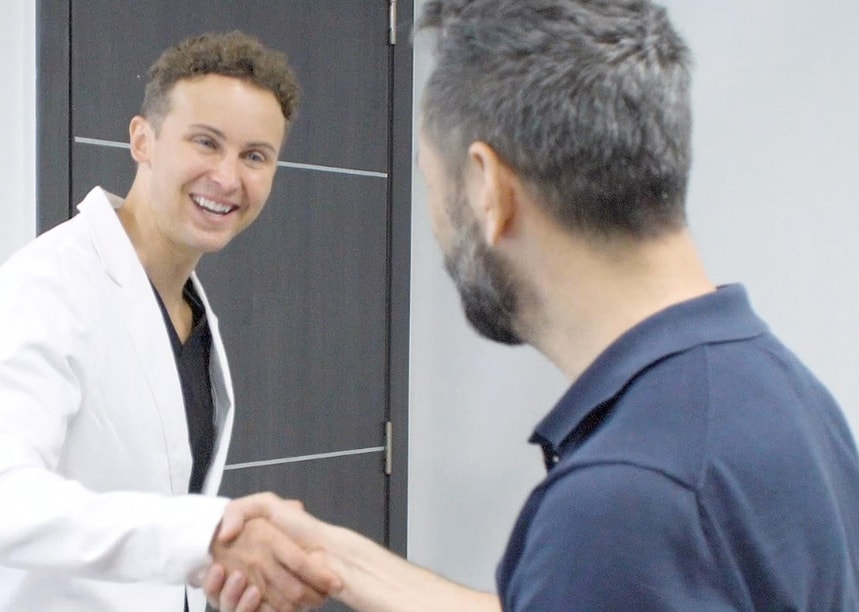 Dr. Laura Lombardi: As a former Division 1 athlete, Dr. Lombardi understands how pain easily sidelines your daily activities or training schedule. Her specialty is fluoroscopic-guided imaging treatments, which allow her to precisely identify the exact area needed for pain relief. This is especially important when treating sciatica, since the nerve is long with lots of branches. Knowing exactly where to place the treatment helps you feel better!
Dr. George Hanna: Dr. Hanna is a former Clinical Instructor at Harvard Medical School, and his experience as a teacher informs his bedside manner. His client reviews consistently mention that he is both patient and thorough when explaining treatment plans and pain conditions, and never rushes through an appointment. His commitment to your overall well-being is evident by his kind and compassionate demeanor.
Dr. Hanna and Dr. Lombardi are just 2 of the board certified and Harvard trained pain doctors at Pain Treatment Specialists. Book an appointment today and meet with a top sciatic nerve specialist in your area.
How Does a Sciatica Specialist Near Me Relieve Lower Back Pain?
When you schedule an appointment at Pain Treatment Specialists, your pain doctor first identifies the source of your lower back pain. Not all back pain treatments are the same, and your sciatica doctor is able to properly identify the source of your back pain. If sciatica is the cause, then your customized treatment plan is created, and you're able to ask questions about your next steps. Our pain clinics utilize the following back pain treatments:
Lumbar Epidural: This treatment is also known as an epidural steroid injection, and combines a local anesthetic with a corticosteroid for long-lasting back pain relief. This is a highly effective treatment for sciatica, and is often used first before beginning physical therapy. The numbing and swelling relief is also effective at treating herniated discs and spinal stenosis.
Physical Therapy: Used in conjunction with pain medicine treatments, physical therapy works to increase your back's range of motion and also build strength in your lower back. Your physical therapist works in conjunction with your sciatica specialist to create a series of exercises and stretches designed to relieve pain and tension in your lower back.
Not sure what back pain treatment is right for you? The best doctors for sciatica pain at Pain Treatment Specialists know the perfect combination of treatments that work best for your lower back pain.
How Can I Treat the Symptoms of Sciatica at Home?
When that lightning bolt of pain hits your lower back, how can you find pain relief at home? First, an over the counter medication like aspirin or ibuprofen is excellent for providing short-term pain relief that allows you to move on with your day. An ice pack or heating pad also helps with pain relief, and reduces swelling. Stretching is also great for reducing the tension in your lower back. One effective stretch for sciatica is lying on your back and bringing one knee to your chest, Hold for 20 seconds, and then gently release.
Book an appointment at Pain Treatment Specialists , where you'll find the best sciatica specialist doctor in your area. With locations in northern NJ and NYC, it's easy to meet with a Harvard trained back pain doctor who is able to relieve your symptoms of sciatica.
Book a Consultation
Scheduling a consultation with one of our pain treatment specialists is one of the best ways to determine the proper solution for pain relief.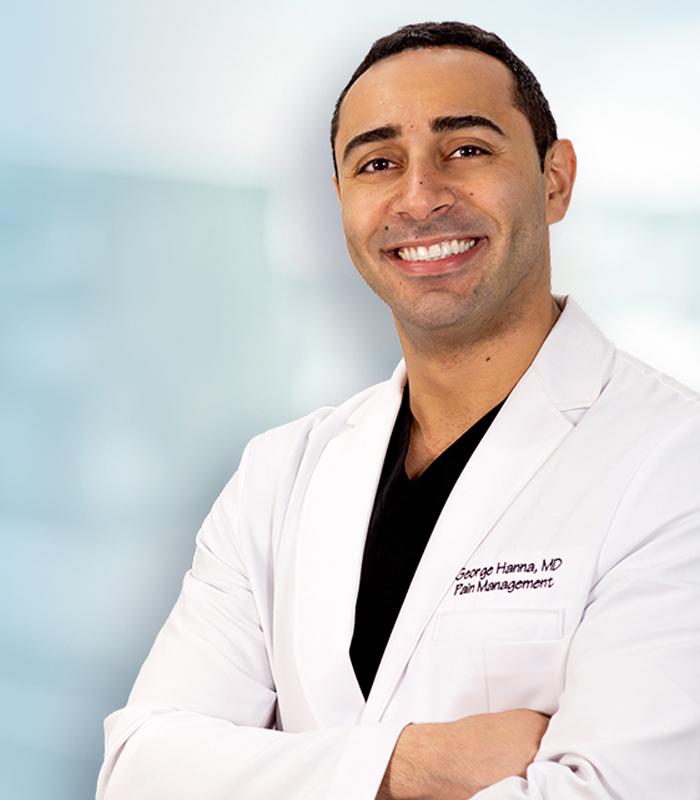 George Hanna
Harvard Medical School
Director of Pain Management
Dr. George Hanna is a nationally recognized pain management specialist and Double Board Certified in anesthesiology and pain management medicine. Dr. Hanna is currently available at Pain Treatment Specialists in Manhattan and Clifton, NJ. He is now accepting most major medical insurances, including Medicare.
Shane J. Volney
Harvard Medical School
NY & NJ PAIN SPECIALIST
Dr. Volney is double board certified in Anesthesiology and Pain Medicine by the American Board of Anesthesiology. He is currently seeing patients at our Pain Treatment Center in Manhattan and Clifton, New Jersey. Most pain treatments are covered by all major medical insurances and Medicare.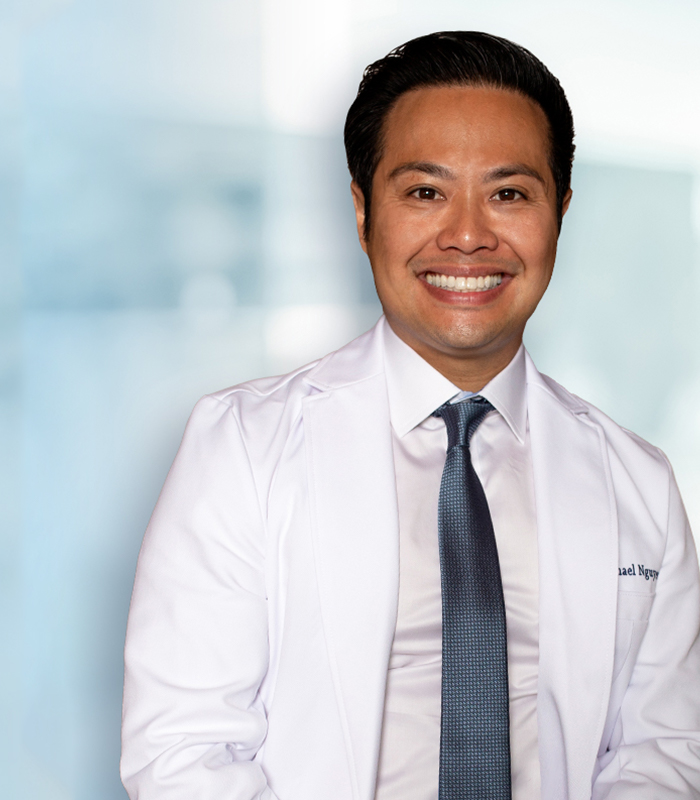 Michael Nguyen
Harvard Medical School
NY & NJ Pain Specialist
Dr. Michael Nguyen is world renowned in Pain Medicine. Dr. Nguyen completed his residency and advanced Pain fellowship training at Harvard Medical School. During his tenure at Harvard, Dr. Nguyen was awarded the "Mentor of the Year" and also "Teacher of the Year" award.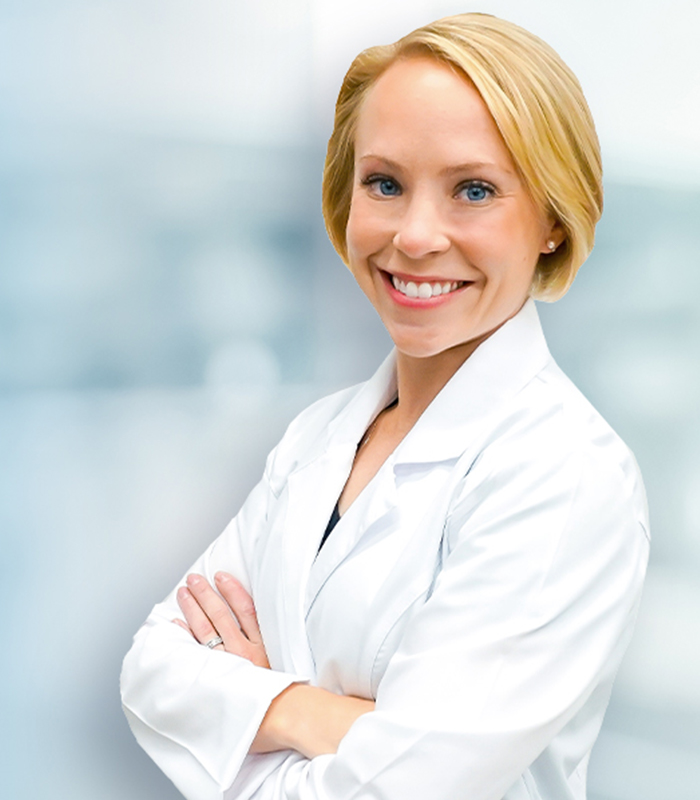 Dr. Laura Lombardi
Harvard Medical School
NJ PAIN SPECIALIST
Dr. Lombardi specializes in the treatment of back, neck, and joint pain. By using a range of minimally invasive modalities as well as advanced procedures, she helps patients achieve a pain free life without the need for surgery. Dr. Lombardi will be offering her pain treatment services in Clifton, New Jersey.
How a Sciatica Doctor Near Me Eliminates Symptoms of Sciatica
ultima modifica:
2021-06-25T14:27:19-04:00
da