How Does a Sciatica Pain Doctor in West Orange Treats Lower Back Pain?
Sometimes when you're on a roll at work, you find yourself sitting longer than normal in the same position. You're firing away emails, tackling spreadsheets, and Zooming right until it's time for your lunch break. When you go to stand up after not moving for a long period of time, you can feel your sciatica pain strike like a lightening bolt. It's difficult for you to stand up, and the pain radiates down your hips and into your legs. You meant to go for a quick walk around the office earlier, but got distracted by your computer screen. You've been meaning to find a sciatica pain doctor in West Orange for treatment, but weren't sure where to turn.
Luckily, at Pain Treatments Specialists our easily accessible Pain Clinic in West Orange has an entire team of Harvard trained back pain doctors who look forward to helping you with sciatica pain. Our pain management team understands both the causes and the best approaches for your sciatica pain, and only use minimally invasive back pain treatments for pain relief. Schedule an appointment at Pain Treatment Specialists, where you'll feel welcomed from the minute you enter our state-of-the-art pain clinic in West Orange to the time you leave after your first pain management treatment.
Who is the Top Sciatica Pain Doctor in West Orange?
At Pain Treatment Specialists, we have an entire team of Harvard trained back pain doctors who are specially trained in interventional pain medicine. This type of background prepares our doctors to avoid back surgery by using more conservative treatments like steroid injections and nerve blocks to provide effective back pain relief. You can trust the medical advice of our back pain specialists because of their extensive training in these fields, and because of their stellar patient reviews.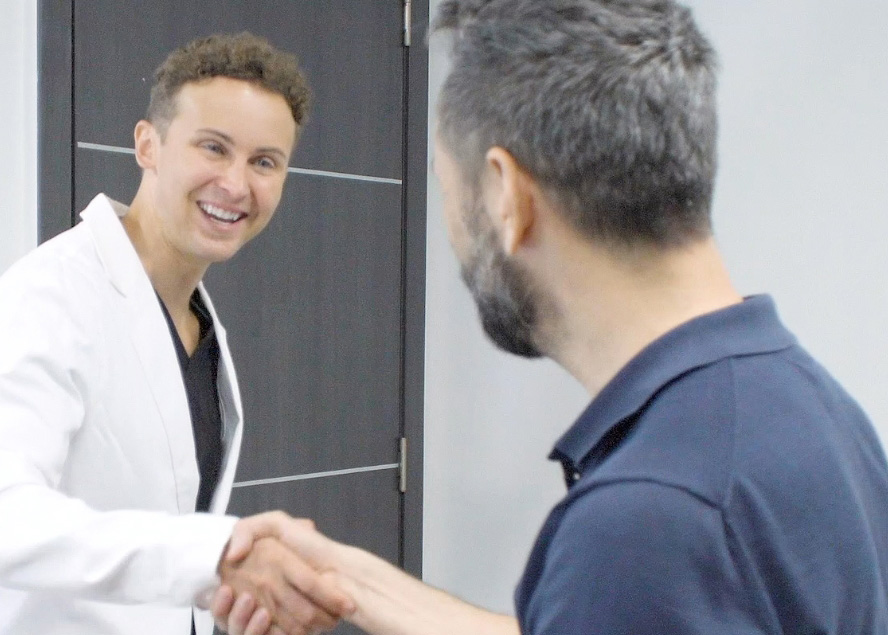 Dr. George Hanna is a nationally recognized pain management specialist, and former Director of Pain Innovations and Technology at Harvard Medical School. His patients describe him as "an excellent doctor" who is "understanding, patient, assuring, and thoroughly explains everything." He is also a consultant for medical textbooks on anesthesiology and pain medicine, where he authors chapters on these topics for medical students.
Dr. Shane Volney is a former Clinical Instructor at Harvard Medical School in anesthesiology, pain medicine, and palliative care. Like Dr. Hanna, he also authors textbooks chapters on pain medicine for the medical community and for medical students. His patients describe his experiences meeting with him as "wonderful", and that he is "kind, attentive, and thorough" making sure that they never "feel rushed out or overlooked."
Dr. Volney and Dr. Hanna are two of the top sciatica pain doctors in West Orange, and they're both found at Pain Treatment Specialists. Book an appointment today and see how easy it is to get rid of sciatica pain with minimally invasive back pain treatments.
What Types of Pain Management Treatments Work for Sciatica Pain?
Back surgery isn't the best treatment option for pain in your sciatic nerve. The underlying issue is likely a herniated disc or spinal stenosis, and these conditions are easily treated with pain medicine, not invasive surgery.
Physical therapy is a great step to making your back stronger, more flexible, and less prone to future sciatica pain. During a PT session for sciatica, your physical therapist stretches your back muscles to provide relief from the pressing of herniated discs or the narrowing of your spinal column. Then, heat and cold therapies are used to relieve pain and swelling, and you'll also be given a series of exercises to complete at home to help your sciatica pain.
A lumbar epidural, also known as an epidural steroid injection, helps soothe irritated spinal nerves that are caused by spinal stenosis or a herniated disc. Your back pain doctor uses a special x-ray called a fluoroscope to find the epidural space, which is a fat-filled area between the bone and the protective sac of the spinal nerves. Then, your back pain specialist delivers medicine to this precise location, which provides pain relief for weeks, if not months.
Not sure what type of back pain treatment is right for you? Contact the pain management experts at Pain Treatment Specialists for their expert medical advice and customized back pain treatment plans.
How Can I Address Sciatic Nerve Pain at Home?
Through a variety of at-home treatments, you can find pain relief from your irritated sciatic nerve. The sciatica pain doctors in West Orange at Pain Treatment Specialists recommend the following tips:
Find stretches that feel good: stretching helps relieve pain and pressure in your lower back. A great stretch for sciatica is called "sitting pigeon pose. During this stretch, you sit on the ground with both legs in front of you. Then bend your right leg and put your right ankle on top of your left knee. Lean forward as far as is comfortable, and hold the stretch for 20-30 seconds. This stretch works your glutes and lower back.
Use ice packs and heating pads as needed. Ice your back in 20-minute intervals, and alternate with a heating pad as necessary. Hot showers also provide lower back pain relief.
Over the counter pain medicines like ibuprofen and aspirin are fine for temporary back pain relief.
Pain Treatment Specialists, located near Essex Country Club, has a team of pain management doctors who are well-equipped to treat your sciatica pain. Book an appointment today and you'll begin to feel decreased pain and increased activity levels after your very first back pain treatment.
Book a Consultation
Scheduling a consultation with one of our pain treatment specialists is one of the best ways to determine the proper solution for pain relief.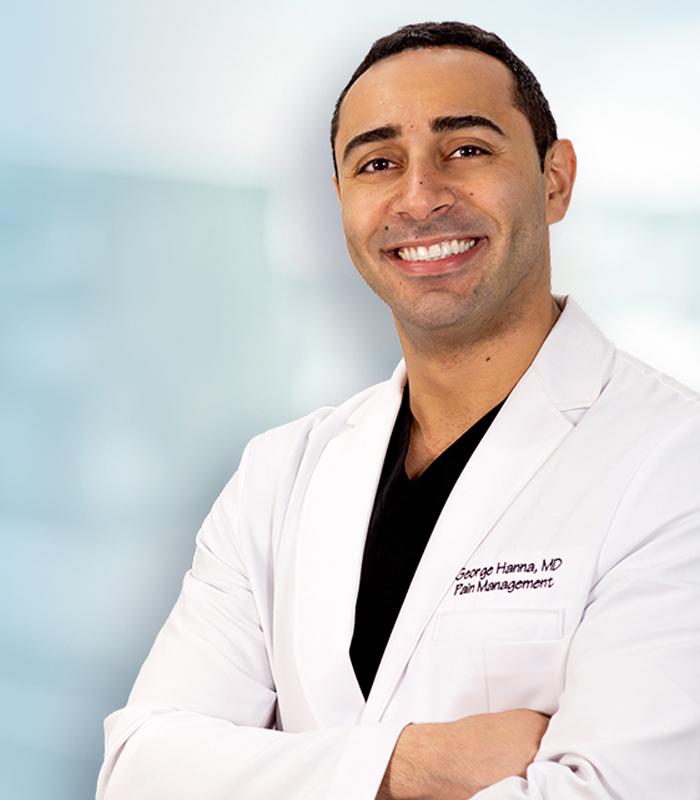 George Hanna
Harvard Medical School
Director of Pain Management
Dr. George Hanna is a nationally recognized pain management specialist and Double Board Certified in anesthesiology and pain management medicine. Dr. Hanna is currently available at Pain Treatment Specialists in Manhattan and Clifton, NJ. He is now accepting most major medical insurances, including Medicare.
Shane J. Volney
Harvard Medical School
NY & NJ PAIN SPECIALIST
Dr. Volney is double board certified in Anesthesiology and Pain Medicine by the American Board of Anesthesiology. He is currently seeing patients at our Pain Treatment Center in Manhattan and Clifton, New Jersey. Most pain treatments are covered by all major medical insurances and Medicare.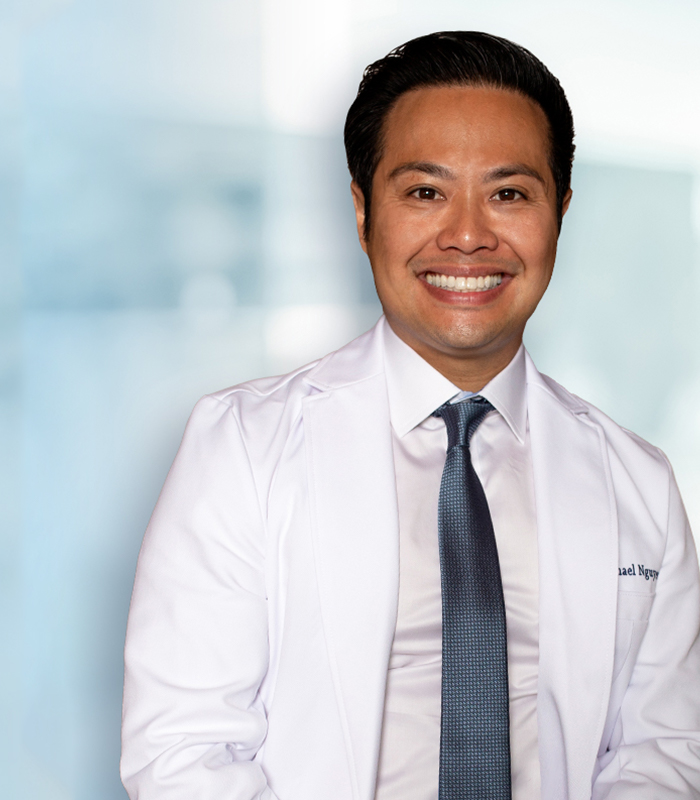 Michael Nguyen
Harvard Medical School
NY & NJ Pain Specialist
Dr. Michael Nguyen is world renowned in Pain Medicine. Dr. Nguyen completed his residency and advanced Pain fellowship training at Harvard Medical School. During his tenure at Harvard, Dr. Nguyen was awarded the "Mentor of the Year" and also "Teacher of the Year" award.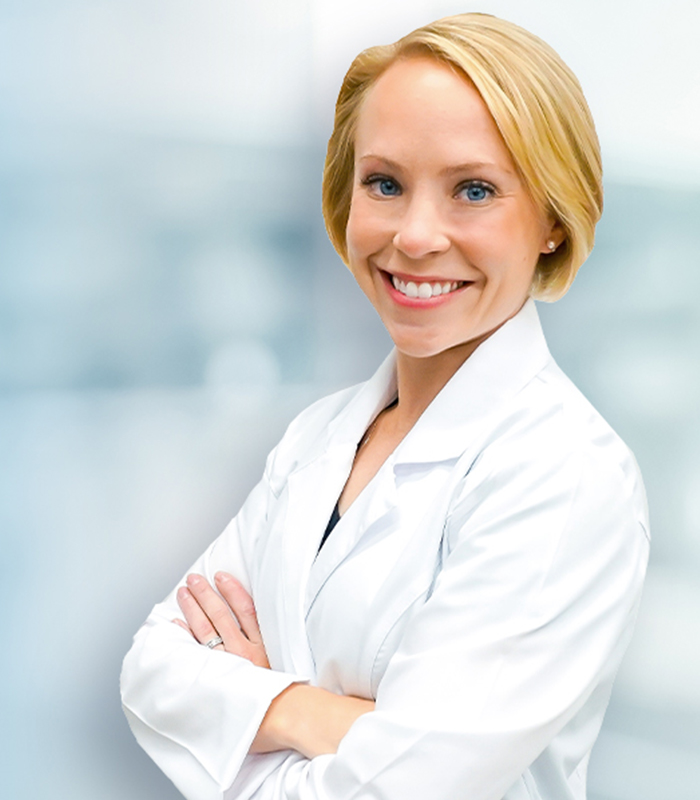 Dr. Laura Lombardi
Harvard Medical School
NJ PAIN SPECIALIST
Dr. Lombardi specializes in the treatment of back, neck, and joint pain. By using a range of minimally invasive modalities as well as advanced procedures, she helps patients achieve a pain free life without the need for surgery. Dr. Lombardi will be offering her pain treatment services in Clifton, New Jersey.
How Does a Sciatica Pain Doctor in West Orange Treats Lower Back Pain?
ultima modifica:
2021-03-04T11:21:07-05:00
da