What Doctor Treats Back and Neck Pain? A Spine Doctor Near Me Tells All
In your friend group, you're known as "the researcher." You're curious, and always ask lots of questions about any given topic. If your friends want advice about what car they should purchase next, they'll ask you for your input. Looking to book a friends-only vacation? You're the one they want in charge since you'll research the most fun itinerary. This quality becomes especially important when your chronic back pain flares up, and you need to seek medical advice to find pain management.
 You begin with researching spine conditions, which leads you down a rabbit hole of questions. "Which doctor to see for a herniated disc", "For back pain which doctor to consult", "Is a chiropractor a medical doctor", "orthopedic or chiropractor", "spine doctor NJ", and "spine care center" are just a few of the search phrases you've typed in the past hour, trying to cull more information about a spine doctor near me. You keep seeing Pain Treatment Specialists appear at the top of your search results, and notice that they are a spine specialist near me. Their back specialists are interventional pain doctors, which answers the question, "What doctor treats back and neck pain?" Their team uses minimally-invasive spine treatments for pain management, and will not recommend a spine surgeon. Finally, you feel satisfied that this is the best result of your research, and decide to book an appointment at this neck and back doctor near me.
How Does a Spine Doctor Near Me Treat Back Pain?
The difference between a spine surgeon near me and a neck and back doctor near me is that one will always guide you towards surgery. A back specialist, such as the back pain doctors at Pain Treatment Specialists, utilizes a wide variety of minimally-invasive pain treatments at their spine care centers in NY and NJ. If you're not sure what doctor to see for back pain, always lean toward the practitioners who utilize minimally-invasive spine treatments, such as the following pain management treatments:
Sacroiliac Joint Injection: Also known as an SI joint injection, this is a fantastic tool for both the diagnosis and treatment of back pain. Your spine doctor uses an x-ray to guide a local anesthetic into your sacroiliac joint. If you feel pain relief, then it's a sign that it was your SI joint causing back pain.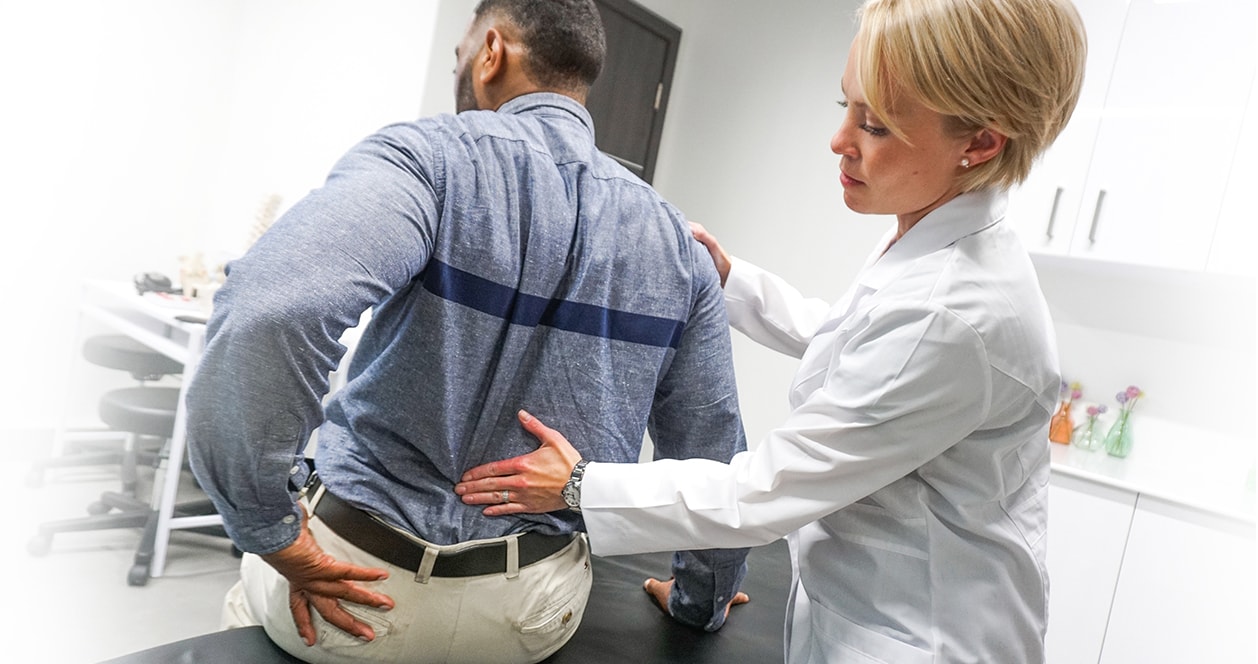 Lumbar Epidural: Another name for a lumbar epidural is an epidural steroid injection. This pain management treatment should only be administered by a board certified spine doctor near me, and utilizes a corticosteroid to reduce pain and inflammation. For patients who suffer from sciatica or extreme lower back pain, a lumbar epidural is highly-effective pain management.
Physical Therapy: Your spine specialist works in conjunction with a physical therapist to create a treatment plan that builds strength and increases mobility in your back. The goal of physical therapy is to get your back back into great shape!
Should you see a back pain doctor, chiropractor, or a neurosurgeon near me? Choose the back doctors at Pain Treatment Specialists to see how our minimally-invasive spine treatments avoid surgery.
Who is the Best Doctor to See for Back Pain?
At Pain Treatment Specialists, the best doctor to see for back pain is any one of our Harvard trained back pain doctors. Our back doctors are not spine surgeons, but they do have the expertise of spine specialists. Our spine doctors in NJ and NYC work out of state of the art spine care centers, which also treat neck pain, knee pain, and hip pain. Here are some of the best back doctors near me at Pain Treatment Specialists:
Dr. Michael Nguyen: Graduating from Harvard Medical School with honors was just the start of Dr. Nguyen's illustrious career as the best doctor to see for back pain. He then became certified by the American Board of Anesthesiology in Pain Medicine, and followed this as a teacher at Harvard Medical School. He brings this depth of experience to our pain clinic and patients.
Dr. George Hanna: Another former Harvard Medical School instructor is Dr. George Hanna, who is double board certified in anesthesiology, as well as interventional pain management and pain medicine. Dr. Hanna consistently receives excellent ratings from his patients because in addition to his knowledge as a back pain doctor, he is easy to talk to about chronic back pain.
Dr. Nguyen and Dr. Hanna are just two members of the team at Pain Treatments Specialists, and are the top neck and back doctors near me.
What Medical Advice Should I Follow For At-Home Remedies?
While you're researching which doctor to see for a herniated disc or what doctor treats back and neck pain, you may want some at-home pain relief. The spine doctors near me at Pain Treatment Specialists recommend still following through with us at our spine care center, but also suggest the following at-home remedies:
Over-the-counter pain medicine is fine: You can take over-the-counter pain relievers to treat your chronic back pain. While this does not replace the advanced methods used by a back specialist or a back pain doctor, you can find some pain relief with OTC medicines. Pay attention to the recommended dosing, and do not exceed the daily allowance. If this does not provide sufficient pain relief, please relay this to your spine doctor in NJ or NY.
Rest, ice, compress, elevate: Commonly known as the RICE method, this at-home back pain treatment can alleviate your spine condition, neck pain, or back pain. First, rest your back and avoid activities that cause back pain, such as bending or lifting. Next, ice your back in 20 minute intervals to reduce pain and swelling. Compress your back with an athletic bandage or back brace to provide additional support for your spine condition. Elevate your back while sitting or lying down to the best of your ability with pillows or cushions.
Ready to find the answer to the question "Who is the best spine doctor near me?" Schedule an appointment at Pain Treatment Specialists and see how great that answer will make you feel. Pain-free living is just a quick phone call away!
Book a Consultation
Scheduling a consultation with one of our pain treatment specialists is one of the best ways to determine the proper solution for pain relief.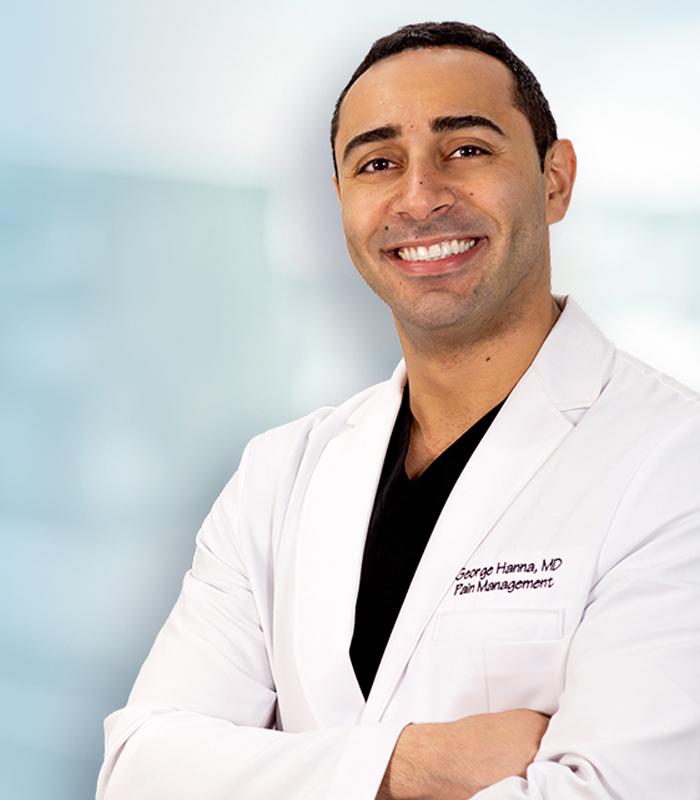 George Hanna
Harvard Medical School
Director of Pain Management
Dr. George Hanna is a nationally recognized pain management specialist and Double Board Certified in anesthesiology and pain management medicine. Dr. Hanna is currently available at Pain Treatment Specialists in Manhattan and Clifton, NJ. He is now accepting most major medical insurances, including Medicare.
Shane J. Volney
Harvard Medical School
NY & NJ PAIN SPECIALIST
Dr. Volney is double board certified in Anesthesiology and Pain Medicine by the American Board of Anesthesiology. He is currently seeing patients at our Pain Treatment Center in Manhattan and Clifton, New Jersey. Most pain treatments are covered by all major medical insurances and Medicare.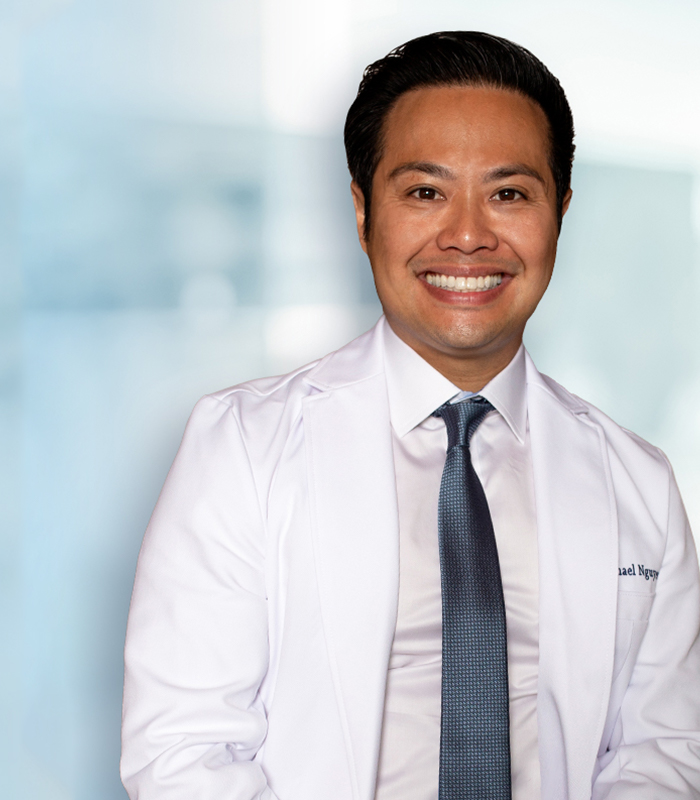 Michael Nguyen
Harvard Medical School
NY & NJ Pain Specialist
Dr. Michael Nguyen is world renowned in Pain Medicine. Dr. Nguyen completed his residency and advanced Pain fellowship training at Harvard Medical School. During his tenure at Harvard, Dr. Nguyen was awarded the "Mentor of the Year" and also "Teacher of the Year" award.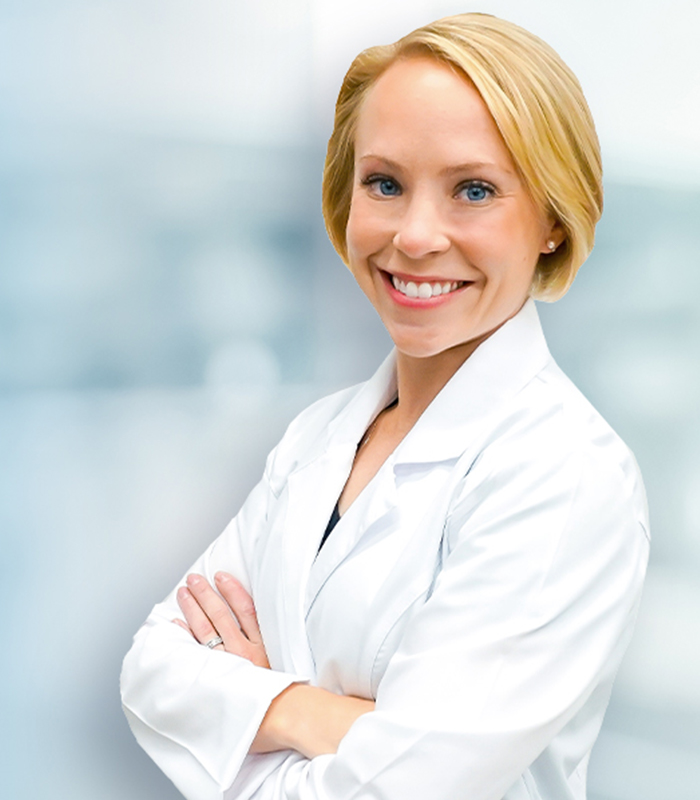 Dr. Laura Lombardi
Harvard Medical School
NJ PAIN SPECIALIST
Dr. Lombardi specializes in the treatment of back, neck, and joint pain. By using a range of minimally invasive modalities as well as advanced procedures, she helps patients achieve a pain free life without the need for surgery. Dr. Lombardi will be offering her pain treatment services in Clifton, New Jersey.
What Doctor Treats Back and Neck Pain? A Spine Doctor Near Me Tells All
ultima modifica:
2020-05-30T14:05:10-04:00
da