The Top Back Doctor in NY for Rapid Recovery
Caution: Some Back Doctors Lengthen Recovery Time
Back pain is a significant hindrance. Whether it's your lower back (lumbar), middle back (thoracic) or neck (cervical) that's bothering you, it compromises your quality of life. When you seek relief for back pain, you hope for a speedy recovery. But, there are many different types of doctors who "treat" back pain. It's important to choose carefully to prevent a lengthy recovery.
Back pain stems from various things including injury, disease, and wear and tear. Some practitioners treat back pain in ways that do more harm than good with one-size-fits-all treatments. Many doctors don't have the time to identify your individual trigger and just prescribe narcotic pain medicines or surgery.
Others, like chiropractors, run the risk of worsening the problem with spinal manipulations that aggravate certain conditions. In many cases, surgery, opioids, and alternative treatments add insult to injury with dangerous side effects, complications, and significant downtime.
Pain Treatment Specialists Ensures Rapid Recovery
Pain Treatment Specialists takes a different approach. Our team of Ivy-League trained doctors starts with a thorough analysis of your medical history, symptoms, and lifestyle. We pursue your pain source intently and don't prescribe a solution without understanding the cause. Our award-winning physicians are experts at addressing pain in the safest, swiftest way possible.
Our doctors avoid surgery, narcotics, and invasive treatments that often prolong your recovery. Our extensive training, research, and Harvard education arm us with tools that negate the need for dangerous procedures. We are world-renowned for innovative techniques that relieve back pain quickly with minimal downtime.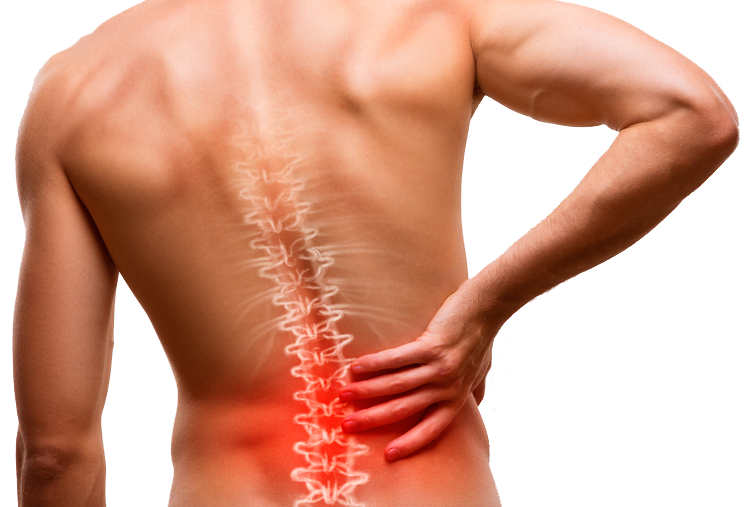 Patients are thrilled that the back pain hindering them for months or years is often relieved within minutes with our gentle procedures. Our outpatient methods have you back to work or enjoying your favorite activities, often the very same day. Many doctors are not trained in the most current technology and are beholden to outdated care modalities. But our cutting-edge team offers innovative solutions for immediate relief. At Pain Treatment Specialists, the top back doctor in NY is just steps away from Grand Central Station, so relief is only moments away.
Comprehensive Care Shouldn't Slow You Down
At Pain Treatment Specialists, we know that you want and need to be freed from your pain immediately. Some doctors schedule you for surgeries or procedures months in advance that will take a long time to bounce back from. But we treat you right away, with relief you can measure the same day.
Many cases of back pain don't require surgery at all, so the expense of the procedure, hospital stay, and lost wages are completely avoidable. Since our pain specialists are trained in the most comprehensive approach to pain, we can prevent those unnecessary expenses. Our thorough analysis of your pain allows us to provide total relief with a customized treatment plan, rather than trying multiple ineffective tactics like some doctors do. In fact, our patients come from all over the world seeking our compassion and expertise.
For Rapid Recovery, Don't Book a Spine Surgeon for Back Pain
Some back pain practices in NY have a spine surgeon as their chief physician. While certain instances of back pain require surgery, that number continues to shrink. Extensive studies have proven that less-invasive procedures can and should preempt surgery whenever possible. Some back doctors still adhere to surgical measures that are shown to be ineffective in many cases.
These surgeries also carry significant risk of complications, infection, scar tissue, failure, and considerable pain. Many back surgeries also require a long period of recovery, preventing you from living your life to the fullest. At Pain Treatment Specialists, we are astute at determining whether surgery is required and can refer you to a top surgeon. But in a majority of cases, surgery can be avoided entirely.
When you visit a back doctor in NY that staffs surgeons, like NY Orthopedic or New York Spine Institute, you're more likely to be referred to surgery for pain that could be treated less invasively, more quickly, and more effectively at Pain Treatment Specialists. Read on to learn how our doctors tackle pain comprehensively.
Pain Treatments for Pinched Nerve, Herniated Discs and More
No matter where your pain originates, our fellowship-trained team is experienced in eliminating it. Each of our doctors holds multiple certifications in interventional pain management and complementary fields like pain medicine, anesthesiology, and hospice care. So, our approach to pain is thorough and individualized to your specific condition.
We have a wealth of non-surgical treatment options to choose from, including spinal injections and platelet rich plasma therapy. We always take a conservative approach with the least invasive tactic that will eliminate your pain. Whether you have a pinched nerve, herniated discs, or a sports injury, we have tailored treatment plans to relieve your pain. Here are just a few of the conditions we treat and how we resolve them quickly.
Common Back and Neck Pain Conditions We Treat:
Lumbar Herniated Disc
Pinched Nerve
Degenerative Disc Disease
Facet Joint Dysfunction
Sacroiliac Joint Dysfunction
Spinal Stenosis
Spondylolisthesis
Osteoarthritis
Deformity
Cervical Spondylosis
Injuries and Strained Muscles
Swift and Gentle Patient Care Solutions:
Lumbar Radiofrequency Ablation
Sacroiliac Joint Injection
Lumbar Facet Injection
Lumbar Epidural
Cervical Epidural Steroid Injection
Trigger Point Injection
Cervical Facet Block Injection
Physical Therapy
Gentle, Non-Habit Forming Medications
Choose Our Pain Specialists for Rapid Recovery
If back pain is holding you back, don't wait any longer for relief. Our patients are amazed by the joy that's restored to their life when pain is no longer a constant distraction. If you're concerned about invasive surgery or addictive pain medicine, take comfort in knowing that Pain Treatment Specialists is the premiere back doctor in NY, and also the team that avoids those modalities for treating pain.
We are passionate about helping you live pain free and doing so quickly and safely. We are esteemed educators in pain medicine, frequently authoring, lecturing, and speaking on interventional pain management. We will not only relieve your pain, we'll also teach you preventative tactics to prevent pain in the future. With our updated visitor platforms, we can treat you in-office or even from the comfort of home. Contact us today to learn more!
Book a Consultation
Scheduling a consultation with one of our pain treatment specialists is one of the best ways to determine the proper solution for pain relief.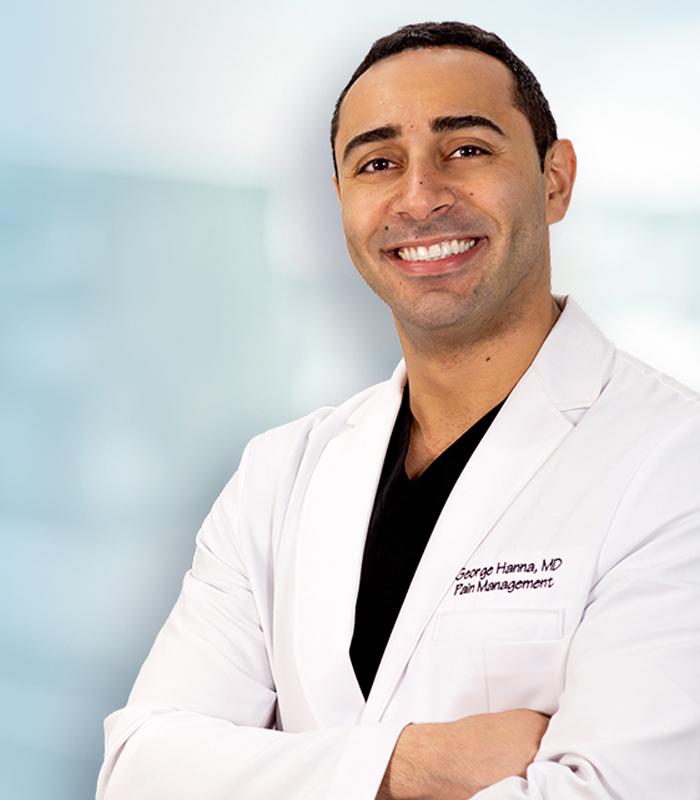 George Hanna
Harvard Medical School
Director of Pain Management
Dr. George Hanna is a nationally recognized pain management specialist and Double Board Certified in anesthesiology and pain management medicine. Dr. Hanna is currently available at Pain Treatment Specialists in Manhattan and Clifton, NJ. He is now accepting most major medical insurances, including Medicare.
Shane J. Volney
Harvard Medical School
NY & NJ PAIN SPECIALIST
Dr. Volney is double board certified in Anesthesiology and Pain Medicine by the American Board of Anesthesiology. He is currently seeing patients at our Pain Treatment Center in Manhattan and Clifton, New Jersey. Most pain treatments are covered by all major medical insurances and Medicare.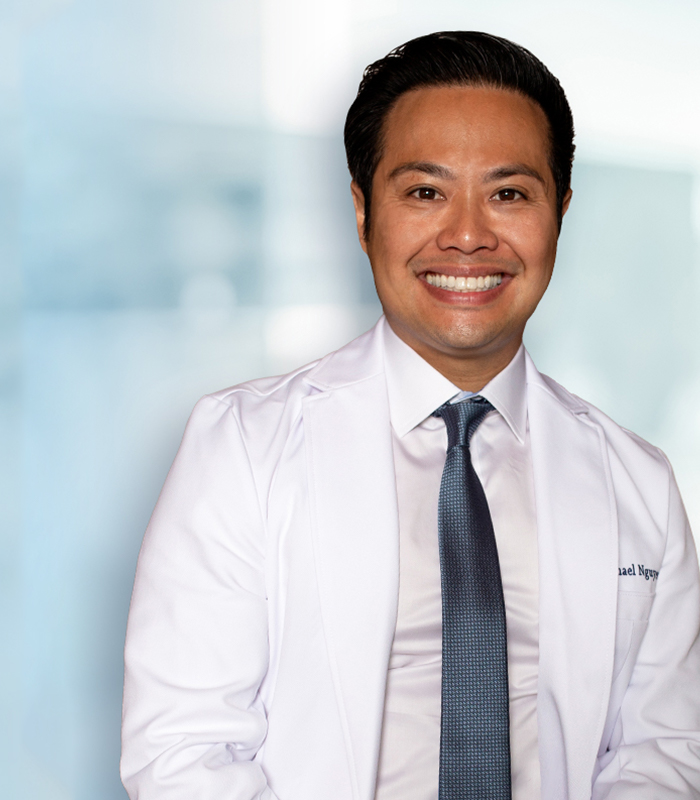 Michael Nguyen
Harvard Medical School
NY & NJ Pain Specialist
Dr. Michael Nguyen is world renowned in Pain Medicine. Dr. Nguyen completed his residency and advanced Pain fellowship training at Harvard Medical School. During his tenure at Harvard, Dr. Nguyen was awarded the "Mentor of the Year" and also "Teacher of the Year" award.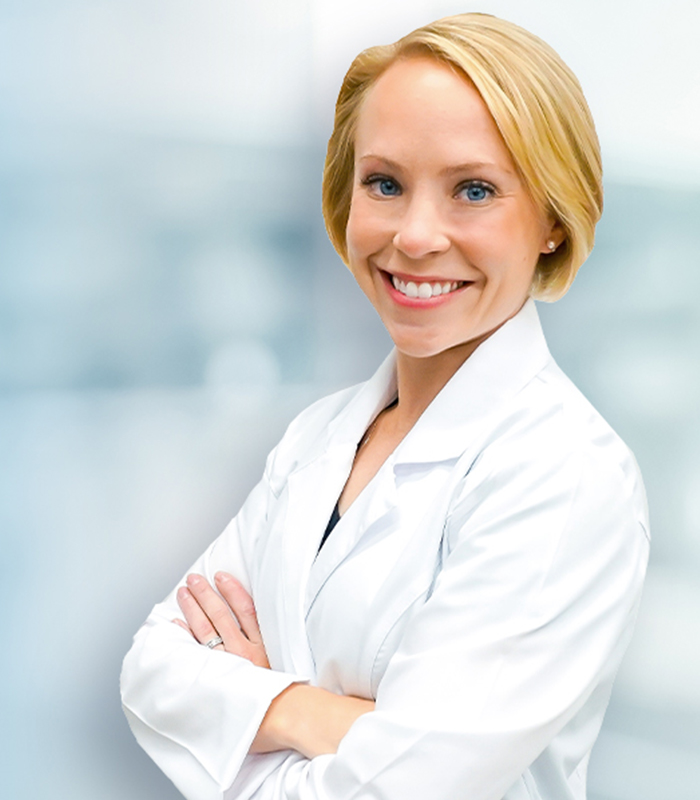 Dr. Laura Lombardi
Harvard Medical School
NJ PAIN SPECIALIST
Dr. Lombardi specializes in the treatment of back, neck, and joint pain. By using a range of minimally invasive modalities as well as advanced procedures, she helps patients achieve a pain free life without the need for surgery. Dr. Lombardi will be offering her pain treatment services in Clifton, New Jersey.
The Top Back Doctor in NY for Rapid Recovery
ultima modifica:
2020-07-01T15:33:03-04:00
da