Top Knee Pain Specialist in Hackensack for Gentle Treatment
The Wrong Knee Pain Management Can Worsen Pain
Are your knees in chronic pain? Does walking, standing, kneeling, or bending make you wince in anguish? Maybe your pain is so relentless that you try not to move much at all. If you're dealing with acute or chronic pain, the last thing you want is to compound that pain. Unfortunately, some pain management tactics do that very thing. Without a proper diagnosis and treatment from a board certified pain specialist, knee pain is subject to ongoing, worsening pain. Here's how the top knee pain specialist in Hackensack, Pain Treatment Specialists, ensures that your knee joint treatment doesn't aggravate pain.
Our Board Certified Pain Specialists Find the Source First
The board certified pain experts on our team will tackle the most important step first, which is identifying the cause of your pain. Another knee pain specialist in Hackensack might just write you a prescription or recommend surgery or physical therapy without determining your pain trigger. Knee pain stems from a wide variety of things including injuries, degeneration, and diseases ranging from immunological to neurological. So, it's imperative to get to the root of the problem before starting any pain management regimen. Our doctors use state of the art diagnostic tools to locate the specific reason for your pain.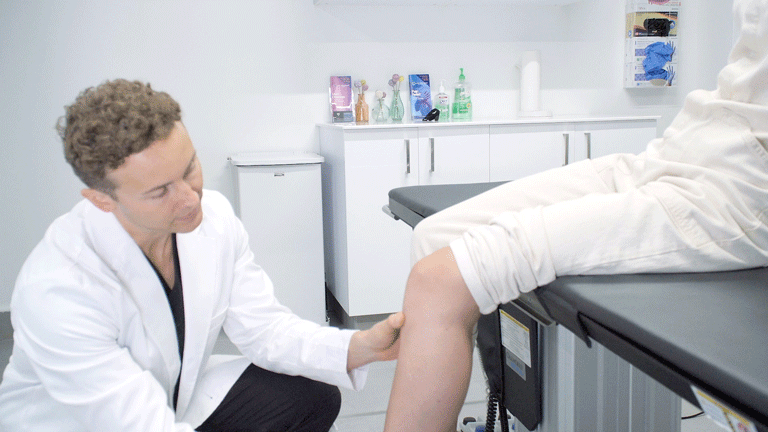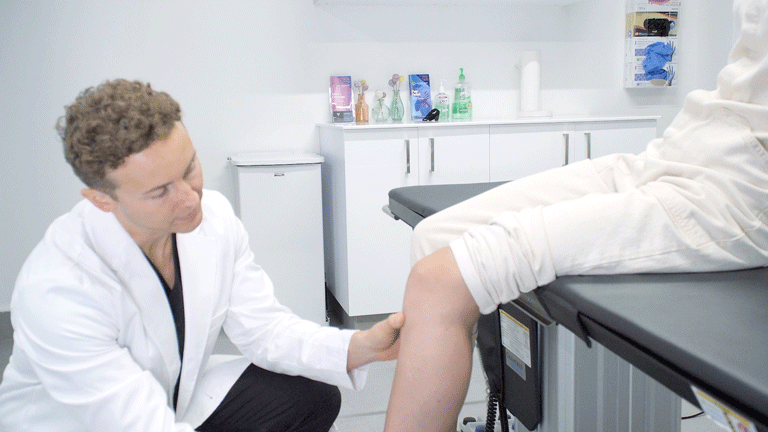 We Devise a Custom Pain Management Plan
Since knee pain is so varied in origination, treatment is not universal. Different triggers can cause similar pain, and conversely, the same trigger can manifest differently in each patient. Finding the cause of knee pain is sometimes simple– for example, if you banged your knee on the bedpost. But treatment still requires investigation. Did that injury cause a fracture, or just bruising? Did you strain a ligament when you turned quickly away from the bedpost?
In addition, finding the cause is also complicated at times. Lingering pain from a car accident could mean you've sustained a sprain or fracture, or also that the swelling from the injury has caused wear and tear on your knee joint. Chronic pain might signal Osteoarthritis, Rheumatoid Arthritis, Bursitis, Tendonitis, torn ligaments, Iliotibial Band Syndrome, Multiple Sclerosis, cancer, or a number of other conditions. For some patients, chronic knee pain might require better shoes, proper posture, or exercise. While for others, it might require anti-inflammatory medicine, steroids, or nerve blocks, for example. That's why it's essential to consult Pain Treatment Specialists for proper care.
We Only Use Minimally Invasive Procedures
Orthopedic surgeons who prescribe unnecessary knee surgery or narcotic prescriptions often cause harm to their patients. Furthermore, both knee surgery and narcotics are proven to be dangerous and ineffective for many types of knee pain. Surgery is not the latest recommendation for pain management unless absolutely necessary when other treatments have failed. Narcotics are ill-advised in most cases, yet often prescribed by orthopedic surgeons after knee surgery, since it worsens knee pain.
At Pain Treatment Specialists, every treatment we perform is a minimally invasive procedure. Often, a single procedure is all that's needed to eradicate pain. But since our treatment modalities are minimally invasive and non habit-forming, it's safe to receive repeat treatments if needed for symptom resolution. Unlike secondary knee surgeries, which are often required even though they exacerbate pain, our procedures provide healing without invasive surgery.
Each minimally invasive procedure we use is outpatient and often conducted without general anesthesia. Our patients experience immediate symptom relief and remain awake to let us know when their pain trigger is located and soothed. We don't use narcotics for pain relief, since we treat pain directly, so you don't have to risk opioid dependence or narcotic side effects.
Pain Free Relief of Chronic Pain is Our Passion
Our team of Harvard-trained doctors is board certified in interventional pain medicine and pain management. This means we always seek to relieve your pain without causing further pain. We're trained in techniques that not only relieve pain, but also prevent it from recurring and worsening. Additionally, we're world-renowned writers, leaders, and instructors on pain medicine, and we extend that knowledge to our patients. We love teaching our patients how to be pain free and to avoid future knee pain. We follow up with all of our patients to ensure their treatment exceeds their expectations.
The Knee Pain Specialist Hackensack & Bergen County Trust
Our friends in Hackensack and Bergen County count on Pain Treatment Specialists for gentle pain relief. In fact, patients from around the world seek our gentle joint pain treatment. With locations in Paramus, near Garden State Plaza, Clifton, and West Orange, Ivy League-trained doctors are always nearby. Our patients consistently rank us as the top knee pain specialist in Hackensack. We've been deemed a Center of Excellence, Castle Connolly Top Doctor, RealSelf Top Doctor, and Consumer Reports Choice. Our experience, insight, and gentle care leave Hackensack patients thrilled with their joint pain relief.
Our Gentle Knee Joint Pain Options
Our pain experts have a wealth of minimally invasive treatment options to choose from. Our collaborative team determines the best option for your care, but we also include you in the process. We always take a comprehensive medical history and incorporate things like your diet, stressors, sleep, lifestyle, and co-existing medical conditions in our care plan. Unlike another knee pain specialist in Hackensack you might have tried, we won't recommend a treatment plan that conflicts with your goals, preferences, or other medications. Since we're at the forefront of interventional medicine, we aren't limited in our options. Here are a few gentle treatments we recommend.
Corticosteroid Knee Injection
Genicular Nerve Block
Radiofrequency Ablation
Lubricant Injection
Knee Braces & Assistive Devices
Physical Therapy
Visit Your Gentle Knee Pain Specialist in Hackensack Today
Untreated knee pain has a stubborn way of sticking around, since it's tough to stay off our knees. In addition, untreated knee pain can be quite serious or cause lasting damage in instances like torn ligaments, dislocation, fracture, or disease. Don't hesitate to visit your gentle knee pain specialist in Hackensack. The caring team at Pain Treatment Specialists will relieve your pain gently, quickly, and completely.
Book a Consultation
Scheduling a consultation with one of our pain treatment specialists is one of the best ways to determine the proper solution for pain relief.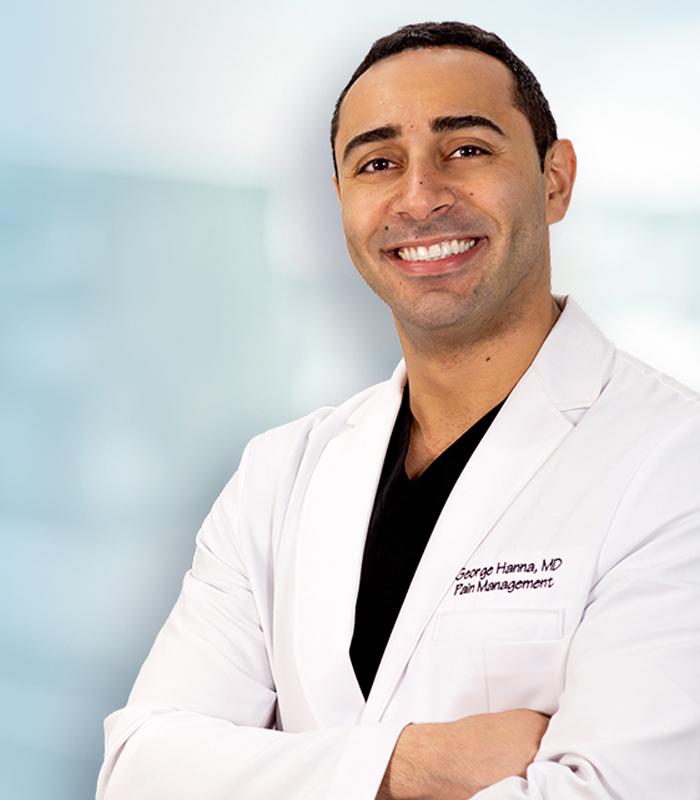 George Hanna
Harvard Medical School
Director of Pain Management
Dr. George Hanna is a nationally recognized pain management specialist and Double Board Certified in anesthesiology and pain management medicine. Dr. Hanna is currently available at Pain Treatment Specialists in Manhattan and Clifton, NJ. He is now accepting most major medical insurances, including Medicare.
Shane J. Volney
Harvard Medical School
NY & NJ PAIN SPECIALIST
Dr. Volney is double board certified in Anesthesiology and Pain Medicine by the American Board of Anesthesiology. He is currently seeing patients at our Pain Treatment Center in Manhattan and Clifton, New Jersey. Most pain treatments are covered by all major medical insurances and Medicare.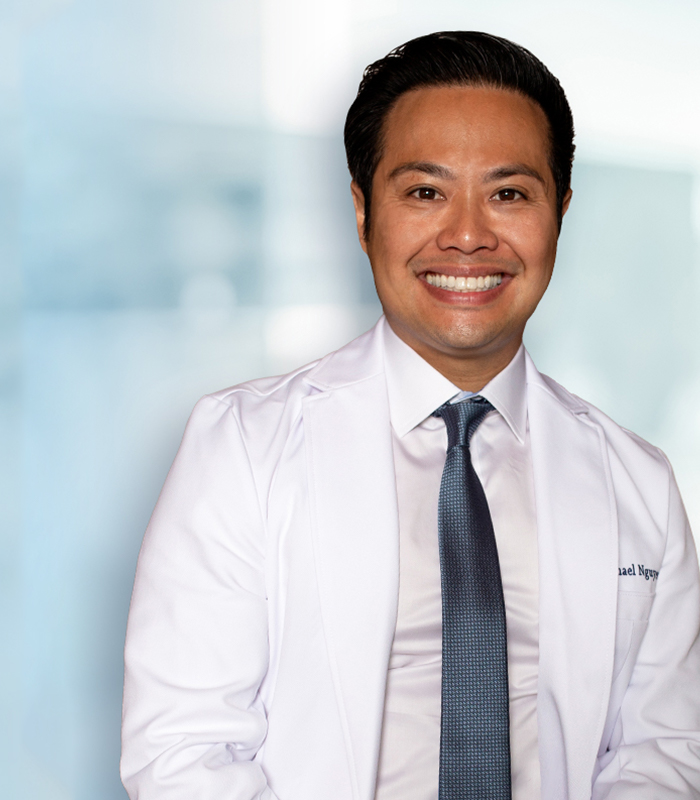 Michael Nguyen
Harvard Medical School
NY & NJ Pain Specialist
Dr. Michael Nguyen is world renowned in Pain Medicine. Dr. Nguyen completed his residency and advanced Pain fellowship training at Harvard Medical School. During his tenure at Harvard, Dr. Nguyen was awarded the "Mentor of the Year" and also "Teacher of the Year" award.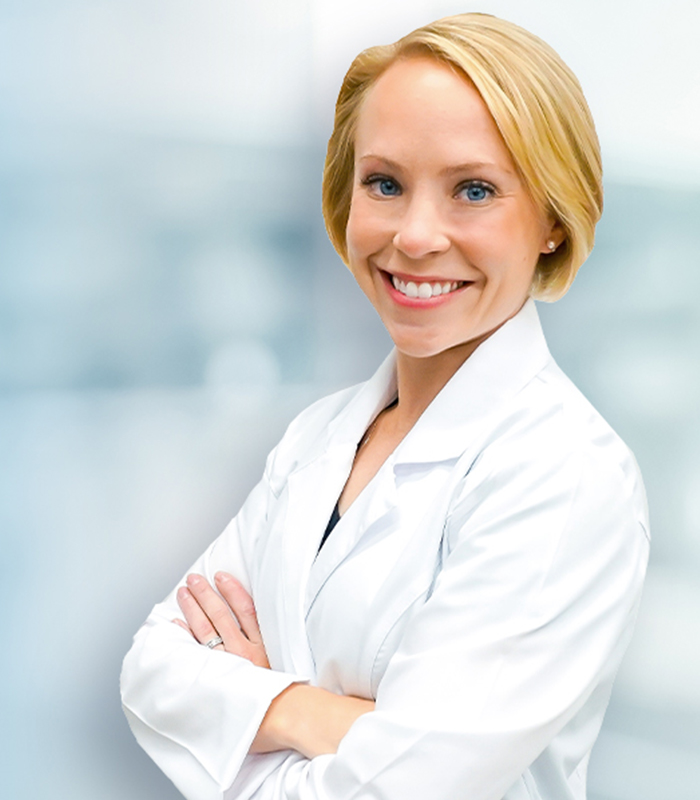 Dr. Laura Lombardi
Harvard Medical School
NJ PAIN SPECIALIST
Dr. Lombardi specializes in the treatment of back, neck, and joint pain. By using a range of minimally invasive modalities as well as advanced procedures, she helps patients achieve a pain free life without the need for surgery. Dr. Lombardi will be offering her pain treatment services in Clifton, New Jersey.
Top Knee Pain Specialist in Hackensack for Gentle Treatment
ultima modifica:
2020-10-21T14:07:42-04:00
da