Who's The Top Pain Specialist Manhattan? | The Pain Treatment Specialists
The Best Pain Specialists in Manhattan
If you're searching for an expert medical center that has the top pain specialist manhattan, then we can help you. Pain management specialists (also known as pain doctors) are leaders in providing the best interventional pain management procedures that avoid risky surgery or narcotics. Nowadays, many orthopedic doctors rely on surgical treatments and NSAIDs, opioids and other narcotics to treat back, knee, hip, joint and neck pain. This approach to pain care is risky and involves many potential complications. Some examples of the risks include over-reliance on narcotics, long recovery periods and surgical complications.
Rather than relying on risky and potentially unnecessary invasive procedures or surgeries, the top pain specialist manhattan is one of the board certified, Harvard trained pain doctors at The Pain Treatment Specialists. These Harvard pain doctors are experts in diagnosing and treating many different pain conditions using the latest minimally invasive techniques. The Pain Treatment Specialists are leaders in pain medicine and spend time with their patients to provide a custom care plan. Best of all, they work with their patients to ensure their progress is in line with their own expectations and timescale. Regardless of the different therapies or treatments you've had in the past, these Harvard pain management specialists will use the latest advancements in medicine to provide the best interventional pain care in New York.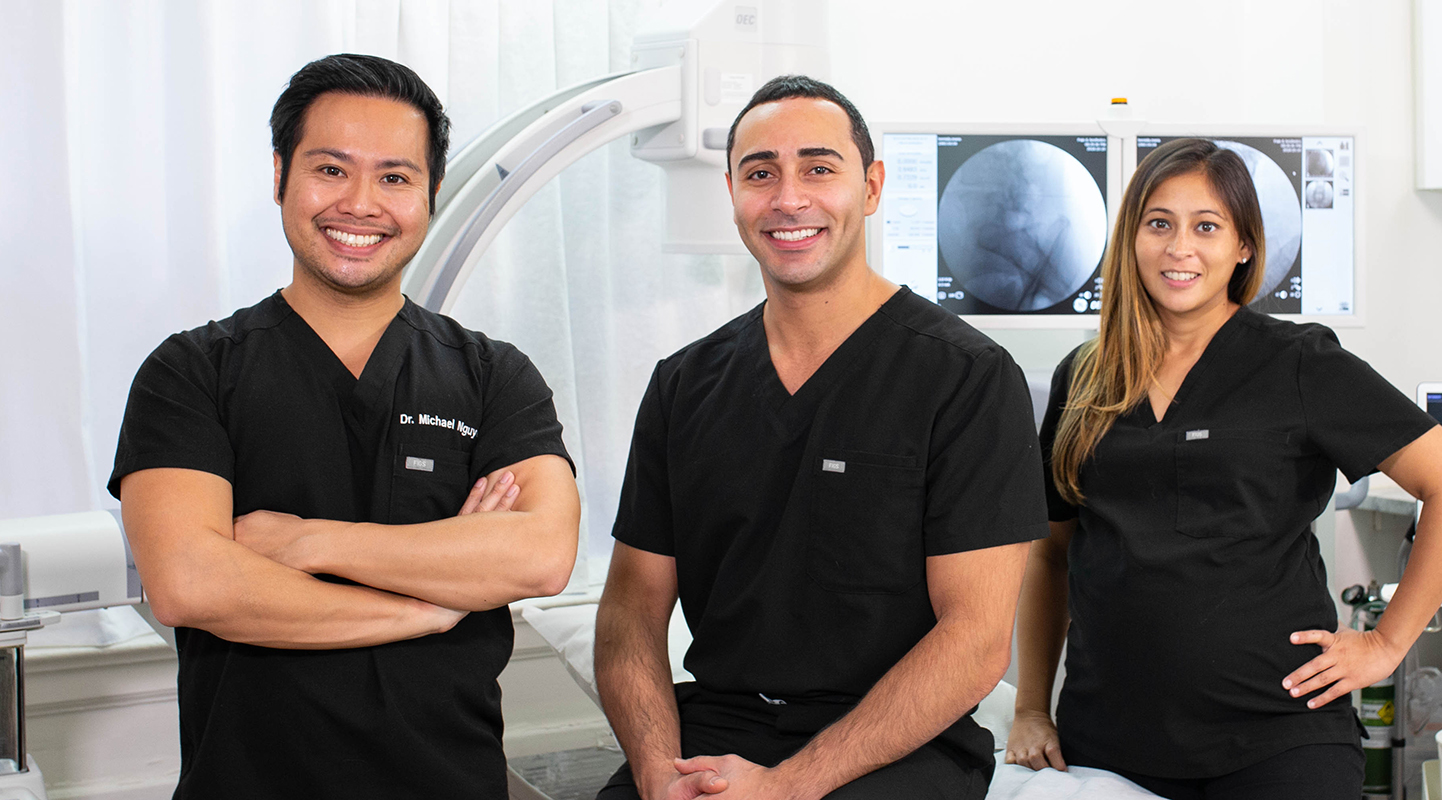 The Top 5 Pain Specialists in New York
Many pain doctors provide risky and unnecessary surgical treatments to target various pain complaints. Surgery also involves the use of narcotics, NSAIDs and opioids to ensure adequate pain relief following these invasive procedures. At The Pain Treatment Specialists, you won't have to worry about negative side-effects because all of the Harvard pain doctors use the latest non-invasive treatments. They are passionate about combining exciting and innovative conservative treatments which minimize any risk and get you back to full health as soon as possible. Minimally invasive procedures are the safest and healthiest way to treat a range of functional pain issues. Let's take a look at the top 5 pain specialists in Manhattan New York who offer these state of the art pain treatments:
Dr George Hanna
Dr Hanna is a top pain specialist Manhattan NY. He is double board certified and is a leader in Anesthesiology, Interventional Pain Management and Pain Medicine. He has been selected as Chairman of Anesthesiology and Pain Management at Chilton Medical Center. Dr Hanna has also worked as Director of Pain Innovations and Technology at Harvard. He is highly experienced in delivering lectures related to interventional pain management and regularly contributes to scientific articles.
Dr Namrata Khimani
Dr Khimani has achieved triple board certification and has won awards for her contributions to medicine. She graduated from Harvard Medical School with honors and went on to become Chief Resident. Dr Khimani is passionate about developing minimally invasive pain care and has appeared on radio, TV and in print. She regularly contributes to medical conferences and welcomes physicians to her state of the art clinic to observe the latest conservative pain procedures.
Dr Michael Nguyen
Dr Nguyen has achieved triple board certification and is a leader in interventional pain medicine. Dr Nguyen is a graduate of Harvard Medical School where he also worked as a faculty member. During his time at Harvard, Dr Nguyen was voted 'Best Teacher' and 'Mentor of the Year.' He is passionate about pioneering the latest non-surgical treatments and combining medicine with a holistic approach to health to maximize patient outcomes. Dr Nguyen created many of the minimally invasive treatments currently on the market. He is an exceptional pain management specialist who welcomes patients from around the world. His clinic has been selected as a Center of Excellence where he welcomes pain doctors to observe the latest cutting-edge treatments.
Dr Laura Lombardi
Dr Lombardi is a double board certified pain doctor and is a top pain specialist manhattan NY. She graduated from Harvard Medical School and is a leader in Anesthesiology and Pain Medicine. Dr Lombardi is passionate about tailoring her approach to the needs of each individual. She enjoys spending time with her patients to understand their pain complaint and uses the latest minimally invasive treatments to provide exceptional pain care. She is particularly well-known for using fluoroscopic guidance during her treatments.
Dr Shane Volney
Dr Volney is a double board certified pain doctor with expertise in Anesthesiology and Pain Medicine. He taught at Harvard Medical School for 7 years and continually contributes research articles and textbook chapters for medical education. He is an experienced Clinical Instructor and taught Palliative Care, Pain Medicine and Anesthesiology at Harvard. Whilst at Massachusetts General Hospital, he served as Director of Resident Education in Pain Medicine as well as Chairman of the Massachusetts General Hospital Pain and Sedation Committee. Dr Volney is passionate about using cutting-edge pain procedures and is particularly known for using platelet rich plasma treatment and neurostimulation.
What Are The Best Pain Treatments? 
If you're looking for the best New York pain management specialist, consider booking an appointment with a top pain specialist Manhattan NY at this Harvard pain clinic. The Harvard doctors that we've discussed are passionate about providing a customized care plan involving non-invasive treatments.
Regardless of the therapies and treatments you've had in the past, these exceptional Harvard pain doctors will help get you back on your feet in a safe and effective way. They will spend time with you to establish your functional pain complaint. They may order blood tests/ scans to gain an overall picture of the pain issue. They will use this information to rule out other underlying health conditions and will make recommendations for the best treatment plan. This usually involves a minimally invasive procedure in conjunction with R.I.C.E (rest, ice, compression, elevation). They can also recommend the best physical therapist to work with you during your treatment and recovery.
Let's take a look at some examples of the latest cutting-edge procedures available:-
Steroid injections – steroid injections contain a corticosteroid and local anesthetic to reduce pain and inflammation in joints. They are quick to apply, safe, and highly effective in providing immediate and long-lasting pain relief.
Radiofrequency ablation – this is when alternating heat technology is applied to nerves. The heat de-activates nerves which prevents pain signals from travelling to the brain. Rfa treatment is an exciting and innovative area of pain medicine. It is highly popular amongst patients experiencing chronic pain issues.
Genicular nerve block – genicular nerve blocks describe the way in which local anesthetic is applied near the genicular nerves. The local anesthetic stops the nerves from transmitting pain signals to the brain. This allows the patient to experience effective and immediate pain relief.
Trigger point injections – trigger points are sensitive areas which are found in connective tissue. These injections work by delivering local anesthetic and a corticosteroid drug into the trigger point. This de-actives the trigger point and provides pain relief.
SI injection – this is when local anesthetic is injected into the lower back. Some pain doctors use X-rays or fluoroscopic guidance to ensure they are injecting the most accurate location. This enables pain relief to be delivered directly to the sacroiliac joints in the lower back.
The top pain specialist manhattan is located in the heart of the Big Apple. The state of the art pain clinic NY is next to the Flatiron neighborhood, near Bryant Park. If you're interested in exploring the full range of pain treatments currently on the market, consider discussing your options with a board certified, Harvard pain doctor at The Pain Treatment Specialists.
Book a Consultation
Scheduling a consultation with one of our pain treatment specialists is one of the best ways to determine the proper solution for pain relief.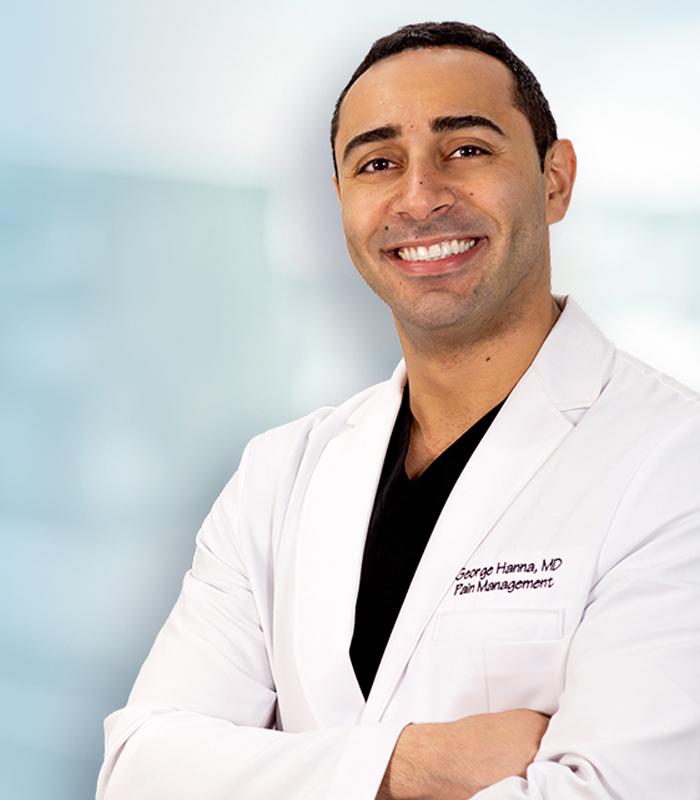 George Hanna
Harvard Medical School
Director of Pain Management
Dr. George Hanna is a nationally recognized pain management specialist and Double Board Certified in anesthesiology and pain management medicine. Dr. Hanna is currently available at Pain Treatment Specialists in Manhattan and Clifton, NJ. He is now accepting most major medical insurances, including Medicare.
Shane J. Volney
Harvard Medical School
NY & NJ PAIN SPECIALIST
Dr. Volney is double board certified in Anesthesiology and Pain Medicine by the American Board of Anesthesiology. He is currently seeing patients at our Pain Treatment Center in Manhattan and Clifton, New Jersey. Most pain treatments are covered by all major medical insurances and Medicare.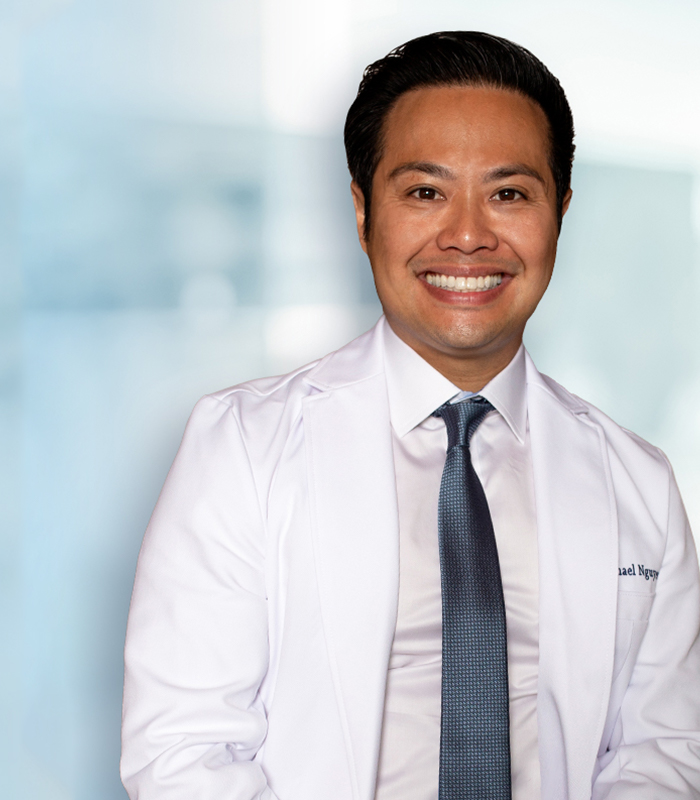 Michael Nguyen
Harvard Medical School
NY & NJ Pain Specialist
Dr. Michael Nguyen is world renowned in Pain Medicine. Dr. Nguyen completed his residency and advanced Pain fellowship training at Harvard Medical School. During his tenure at Harvard, Dr. Nguyen was awarded the "Mentor of the Year" and also "Teacher of the Year" award.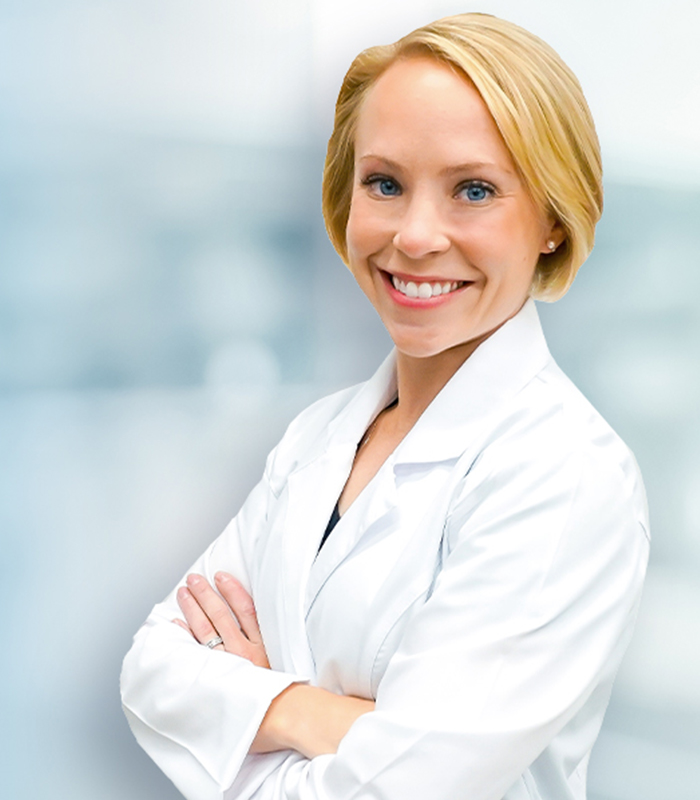 Dr. Laura Lombardi
Harvard Medical School
NJ PAIN SPECIALIST
Dr. Lombardi specializes in the treatment of back, neck, and joint pain. By using a range of minimally invasive modalities as well as advanced procedures, she helps patients achieve a pain free life without the need for surgery. Dr. Lombardi will be offering her pain treatment services in Clifton, New Jersey.
Who's The Top Pain Specialist Manhattan? | The Pain Treatment Specialists
ultima modifica:
2020-05-07T03:57:45-04:00
da