Qualities of the Best Back Pain Doctor NJ — According to Medical Center
Best Back Pain Doctor NJ
Are you experiencing the symptoms of back pain? Do you have muscle spasms, shooting pains, or weakness and numbness in your legs? Do you feel a pain sensation extending from your back to your legs? Does your back revolt every time you bend down? Is your back pain accompanied by fever?
If you said yes to any of the aforementioned questions, you need to consult reputable back pain management specialists who can identify theroot cause of your problems. Back pain is a pretty terrible issue as it makes you incapable of walking, sitting, or even standing still without pain. Back pain is especially common in cities like NJ and NY where hectic city work lives make you more likely to hurt your back.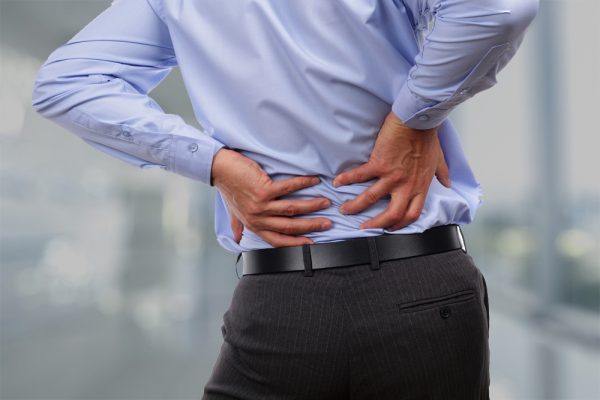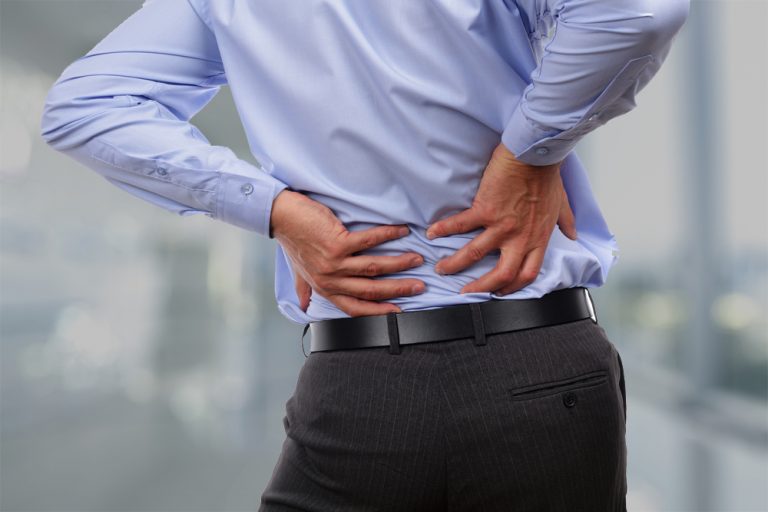 You may be tempted to seek narcotic treatments for back pain. However, you should be warned that opioids and narcotics are only temporary solutions because they don't treat the underlying issue. Furthermore, they can also lead to addiction once your body builds up a tolerance.
Instead, you should look forminimally invasive non-surgical treatments for back pain. In this article, we'll give you an overview of some of the qualities to look for in the best back pain doctor NJ so you can seek quality consultation.
What Doctor to see for Back Pain?
There are a number of different types of doctors who treat back pain. They can be anesthesiologists, physiatrists, podiatrists, neurologists, primary care physicians, and many others.
Broadly speaking, there are three types of back pain doctors available.
Palliative Care Specialists: These doctors have been trained to deal with chronic pains that occur due to underlying conditions. They also deal with emotional and psychological stress caused by the problem and prescribe opioids.
Interventional Pain and Spine Specialists: These are back pain doctors with advanced training. They can diagnose and treat complex back pain issues caused by spinal, joint, or bone issues. These doctors diagnose and treat the underlying root cause of the back pain using minimally invasive and permanent or at least long-term solutions rather than offering temporary relief through narcotics.
Chronic Pain Specialists: They are essentially pain medicine management physicians and they prescribe opioids and other pain medication.
When it comes to treating back pain, you should consult a reputable interventional pain and spine specialist. They avoid invasive surgeries and addictive opioids altogether and instead treat the root cause of the back pain using minimally invasive treatment options like injections,  nerve stimulators, radiofrequency ablation, etc.
What Constitutes Advanced Spinal Care?
An advanced spinal care process includes the following steps:
You consult an interventional pain and spine specialist who conducts a thorough series of tests, including an MRI of your spine and an X-Ray to diagnose possible issues that may cause back pain.
The pain doctor prescribes a simple treatment regimen that comprises RICE (Rest, Ice, Compression, and Elevation) and physical therapy.
RICE includes resting, using ice on the affected region, wrapping an ACE bandage around the damaged area, and elevating the sore body part.
Physical therapy includes a set of exercises prescribed by your pain doctor.
After prescribing RICE and physical therapy, the back pain is treated using one of the following minimally invasive procedures: epidural steroid injections, facet joint injections, lumbar radiofrequency ablation, and spinal cord stimulation. These are all minimally invasive procedures that conclude fast and cause minimal pain or discomfort.
Epidural Steroid Injections (ESI)
This is a minimally invasive procedure in which medications are injected into your epidural space, i.e., the fat-filled area between your bones and the protective sac in your spinal nerves. This can reduce pain caused by issues such as disc herniation or spinal stenosis.
Facet Joint Injections
This is a procedure in which a local anesthetic is injected in the space around the nerves of the small joints on both sides of the vertebrae of the lower back. It reduces the experience of pain considerably.
Lumbar Radiofrequency Ablation
During this procedure, an alternating current technology is used to apply heat in order to eliminate certain nerves that are transmitting pain response to your brains.
Spinal Cord Stimulation
This procedure is tried after all the previous methods fail. During this procedure, the pain doctor modifies the pain signals in order to minimize the pain sensation. It works for different people to different degrees.
Who are the Best Board-Certified Pain Management Specialists?
Are you looking for the best back pain doctor NJ? Well, Pain Treatment Center has some of the best interventional pain doctors in the country. All of our pain doctors are highly experienced and trained at Ivy League institutes.
The following are the best board-certified pain management specialists.
George Hanna: He is currently the director of Pain Management at VIP Medical Group. He's a nationally-renowned double board-certified back pain doctor New Jersey who has trained and done his residency at Harvard Medical School.
NamrataKhimani: She is a Columbia-educated double board-certified pain doctor and she specializes in lower back pain treatment.
Michael Nguyen: He is a triple board-certified interventional pain specialist trained at Harvard Medical School. He's currently one of the world's leading pain doctors and his pain clinic is a certified Center of Excellence.
Consult the Best NJ Spine Center
Pain Treatment Center has some of the best interventional pain specialists who focus primarily on advanced spinal care through minimally invasive procedures like epidural steroid injections and radiofrequency ablation. If you finally want relief from the back pain without resorting to painful surgeries or dangerously addictive opioids, thenplease schedule an appointment with the best back pain doctor NJ today.
Qualities of the Best Back Pain Doctor NJ — According to Medical Center
ultima modifica:
2019-06-18T01:02:55-04:00
da