Is lower back pain giving you a hard time to enjoy your life?
Introducing the latest solution for lower back pain
Intracept
Ⓡ
Minimally-invasive treatment
Non-opioid solution
Covered by most insurances
Not sure if you are a good candidate for this procedure? Check the eligibility factors for the Intracept®

How do i know if I'm a Good candidate for this procedure? Explaining Vertebrogenic Pain
What is vertebrogenic pain?
Vertebrogenic pain is a distinct type of chronic low back pain caused by damage to vertebral endplates, the interface between the disc and the vertebral body. Disc degeneration, and the wear and tear that occurs with everyday living, produces stresses on the endplates that damage them, leading to inflammation and vertebrogenic pain.
How Patients Describe Vertebrogenic Pain? The disc and endplate are both part of the anterior spinal column and produce similar low back pain symptoms. However, endplate pain is associated with distinctive changes on routine MRI called Modic changes.
How do I know if I'm suffering from vertebrogenic pain? Vertebrogenic Pain Has a Clear Diagnosis. To confirm that a patient has vertebrogenic pain, physicians use MRI to look for specific changes that occur with endplate inflammation, which are called Modic changes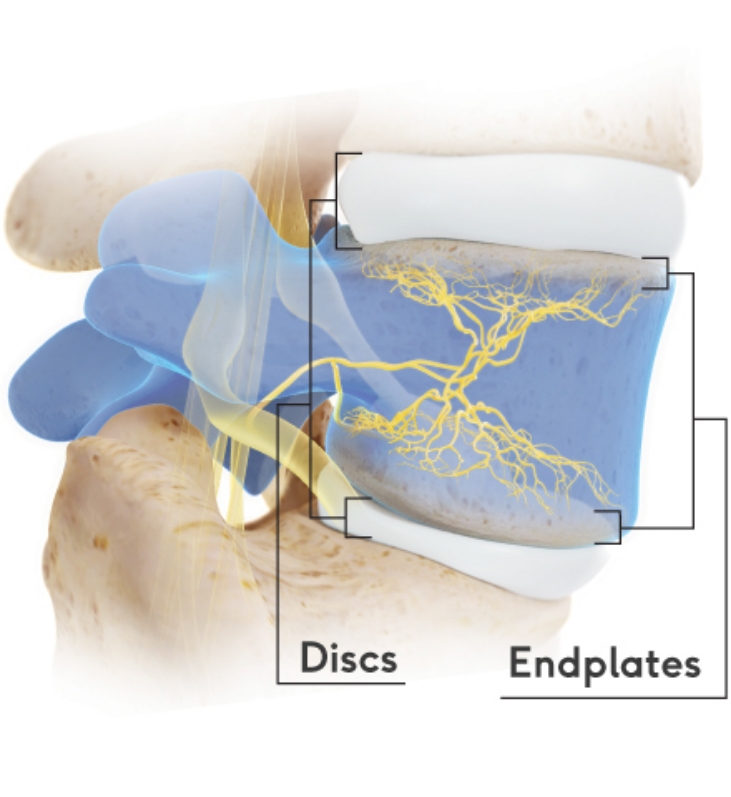 The Intracept Procedure is a minimally invasive, outpatient procedure for patients with vertebrogenic pain. The procedure targets a specific nerve within the vertebra called the basivertebral nerve and has been shown to improve function and relieve pain long-term. The procedure is implant-free, preserving future treatment options for other spine conditions.
What happen during the IntraceptⓇ procedure?
Access the Pedicle:
Under fluoroscopic guidance, the Intracept® Introducer Cannula Assembly is advanced through the pedicle.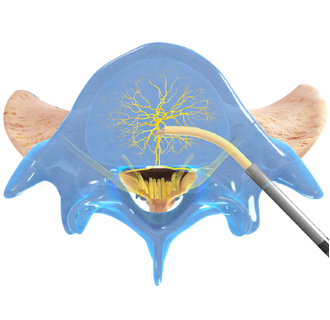 Create the Channel:
The Intracept® Curved Cannula Assembly is used to create a channel to the trunk of the basivertebral nerve.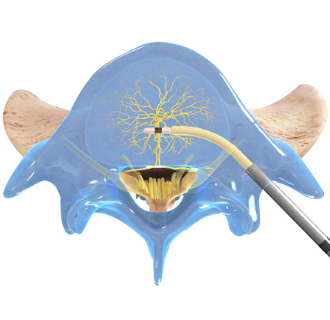 Place the RF Probe:
The Intracept® RF Probe is inserted into the curved path and placed at the trunk of the basivertebral nerve.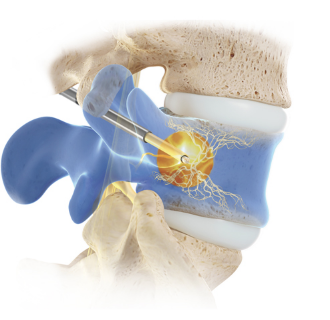 Ablate the BVN:
The Intracept® RF Generator is used to deliver radiofrequency energy that ablates the basivertebral nerve.
How does the IntraceptⓇ system work?
The innovations powering the procedure The Intracept® System enables a physician to effectively target and ablate the basivertebral nerve to provide relief of vertebrogenic chronic lower back pain (CLBP). The Intracept System includes purpose-built Intracept® Access Instruments for creating a path to the basivertebral nerve (BVN), proprietary radiofrequency (RF) ablation technology for effectively ablating the BVN, and comprehensive training and case suppor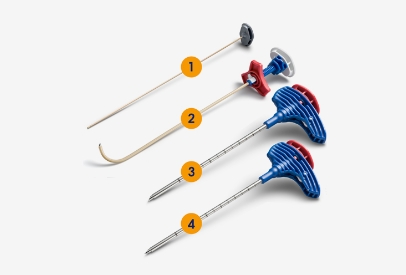 The instruments:
Straight Stylet
Curved Cannula Assembly
Bevel-Tipped Introducer
Diamond-Tipped Introducer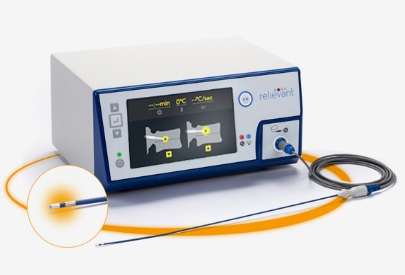 The Intracept® RF Generator and Intracept® RF Probe are specifically designed to ablate the BVN.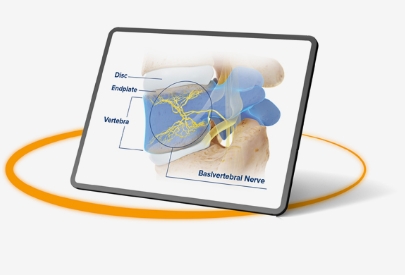 Physicians using the Intracept System are provided with comprehensive training and support.
Will your health insurance cover your pain treatment?
Most pain treatments are covered by most health insurances, including medicare. Our insurance specialists are available to discuss your options call us to get started at (855) 201-7077 or fill out the form below:
Intracept Procedure
ultima modifica:
2023-01-17T13:56:16-05:00
da