New York City
Madison Avenue Manhattan
290 Madison Avenue Suite 203
New York, NY 10017
Mon-Thur 9am-8pm
Fri 9am-4pm
Physical Therapy, Steroid Knee Injection, Genicular Nerve Block, Radiofrequency Ablation of Genicular Nerve, Iovera™, Lumbar Epidural, Lumbar Facet Injection, MILD Procedure, SI Joint Injection, Lumbar Radiofrquency Ablation, Coolief™ SI Joint Cooled RF
At NYC Pain Treatment Specialists you will meet our Double Certified Pain Management Director, Dr. George Hanna, along with Triple Certified Pain Management experts Dr. Namrata Khimani and Dr. Michael Nguyen.  
Our goal is to provide the highest level of care to all of our patients. We are extremely selective when it comes to our staff, which is why all of our New York Pain Specialists are Certified and Ivy League trained. We encourage and expect all of our doctors to stay up to date with technological advances of modern medicine. Our goal is to make you and your loved ones comfortable so that unnecessary medication and surgery is not required. 
We understand that pain can affect every aspect of our patients' lives, and we want to make sure that by the time you leave our NYC Pain Clinic, you are 100% pain free. 
What to expect on your first visit
Initial Evaluation
During your doctor scheduling process, you will be reached out by our customer service team which includes Kelsey, May, and Kat. They will collect your insurance information to immediately verify your coverage. They will also book you an appointment at your earliest convenience. 
Meet Your Doctor
One of our Pain Management doctors will meet you for your consultation. During this time, you will have the opportunity to share with your doctor your general health and specific symptoms. The goal is for your Pain Specialist to learn more about the nature of your pain and discomfort. 
Once our pain doctor has identified the root cause of your discomfort, he/she will present you with a treatment plan.
Treatment Plan
Based on what your Pain Treatment Specialist decides as well as on the ultrasound report, our team of pain experts will then determine the next best care for you. At our Pain Clinics in New Jersey and New York, we offer all the latest treatment modalities on the market so we are able to customize a pain treatment plan specific for your type of acute and chronic pain. 
Billing Outline
You will then meet a member of our billing department. She will help explain to you your treatment insurance coverage and benefits. Before any treatment is done, you will have a detailed outline of how much you will owe (if anything). We will work directly with your insurance company to help you get treated as soon as possible. You can rest assure that there will be no surprise bills or hidden costs.
Covered by most major insurances
Enter your information to get started
Questions? Call us (212) 470-0435
By emailing or contacting us, you are accepting the inherent privacy limitations of online communication. For more information, please read our Digital Communications document. Please respond "STOP" to any text messages to opt out.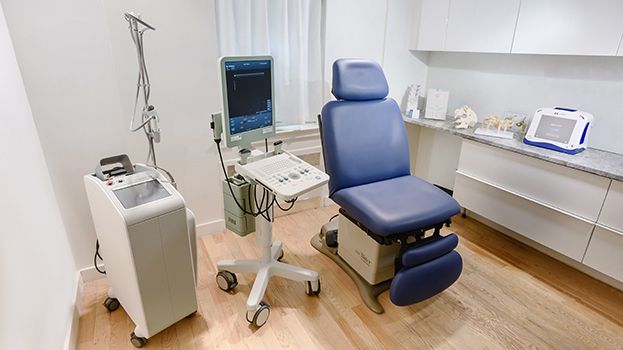 Pain Treatment Clinic in Manhattan
ultima modifica:
2018-05-01T18:22:05-04:00
da