What are the top 5 factors to consider when choosing a good knee pain doctor?
Our experts explain what to consider when planning your knee pain treatment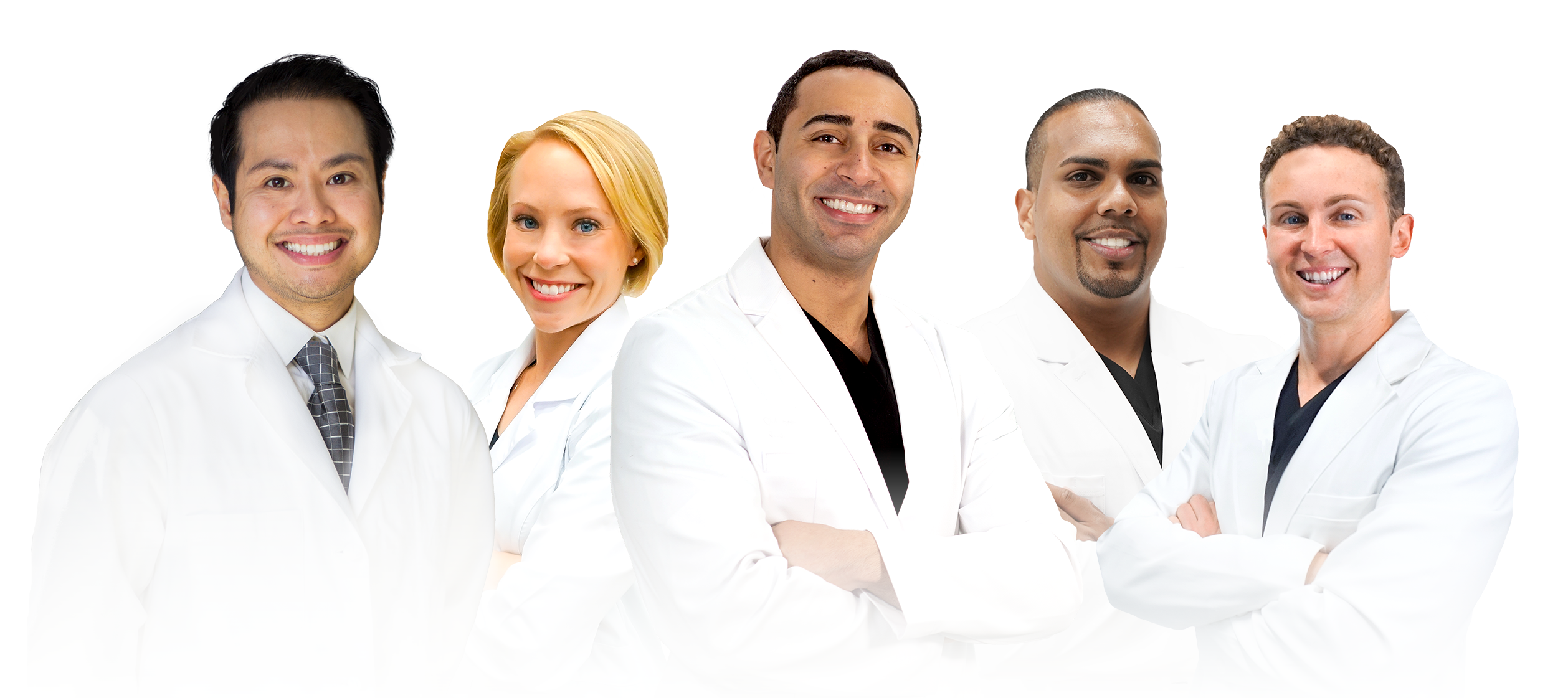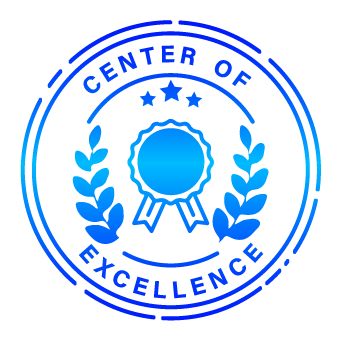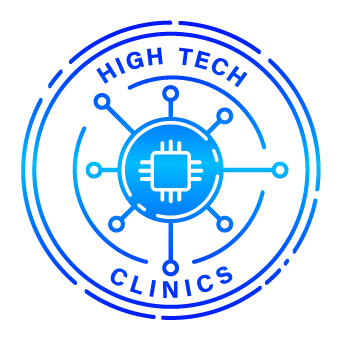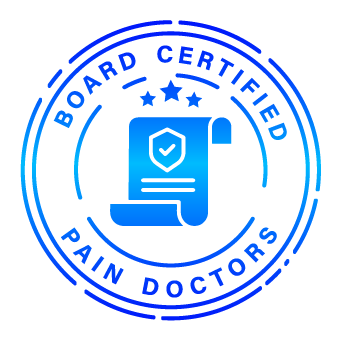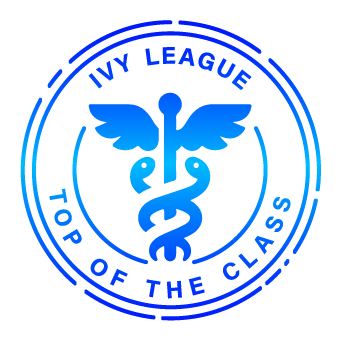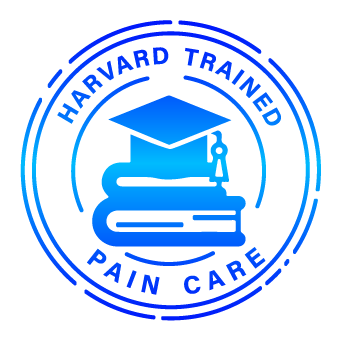 Deciding to see a pain specialist for your knee pain can sometimes be anxiety provoking if you are not sure how to find the right one. How do you find the best knee pain doctor (and pain clinic) for you? Here are some important points to keep in mind when selecting a pain doctor and pain center that will help you get the best results.
Check out our list of considerations below:
Board Certification & Training.
Board Certification in Pain Management is an important factor to consider when choosing a knee pain specialist. Board certification indicates that the doctor has been through the necessary training to provide pain management care. Additionally, not all board certified training is the same. When it comes to specialized pain care, pain fellowship-trained doctors who trained at top-rated teaching hospitals can ensure the doctor has had the best training possible, which may potentially lead to better results. It is also important to confirm that the doctor has no history of malpractice claims or disciplinary actions. At Pain Treatment Specialists, all of our knee pain doctors are Harvard Trained & Board Certified in Pain Management.
Our Team of Knee Pain Specialists is ready to take care of your health.
Read Patient Reviews.
Patient reviews are an excellent source of insight and a wealth of information regarding how patients perceive their experience with a particular pain doctor or practice. Patient reviews can provide valuable insight about the overall patient experience, including friendliness and professionalism of the pain doctor and their staff, how much time the doctor spends with their patients, if the patients' questions and needs are adequately addressed.
Discover our patient's success stories
Join 1000s of happy back pain patients
Evaluate Communication and Bedside Manner.
It is important to choose a pain specialist who addresses your concerns, questions, and needs fully. When you see the pain doctor, do they sit down and talk with you at eye level, listening to you attentively or are they busy typing on a computer? During your visit did you feel rushed or was the doctor interested in getting to know how they can best help you as an individual and consider your specific treatment preferences? After a procedure, does the doctor check in with you in the first 24-48 hours by phone or text to address any questions or concerns? Excellent communication is critical to the long term success of your knee pain treatment goals.
We'll take care of your health
Make Sure Image Guidance is available! It Matters.
When researching pain doctors and pain centers for knee treatments ask if they use X-Ray or Ultrasound guidance on EVERY knee injection procedure. Numerous studies have found better results with doctors who use image guidance when performing procedures, no matter how long they have been in practice. Image guidance ensures the medication or treatment is delivered to the exact targeted region, resulting in improved outcomes and avoidance of damaging surrounding tissue, nerves, and vessels.
Our Team of Pain Specialists is ready to take care of your health
Not sure about which knee pain treatment option is best for you? Visit our Knee Pain Treatments guide, written by our Harvard Trained knee pain specialists.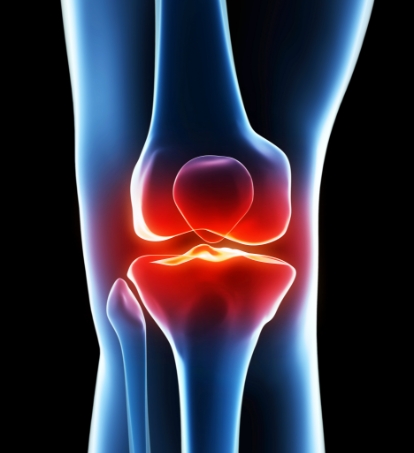 Research the Pain Clinic Quality.
When you research pain centers, make sure to take a look at the quality and cleanliness of their clinics. Are the offices, exam rooms, and procedure areas clean and well maintained? Does the pain center offer a comprehensive selection of the most up-to-date treatment options? Are the office staff responsive and professional to your needs? Quality is key!
Discover our patient's success stories
Join 1000s of happy back pain patients
Meet Our Team Of Knee Pain Specialists
We know health insurance is confusing so we will help you check if you're covered:

Ivy-League Trained Pain Doctors
Our doctors are Qualified Pain Doctors and are specialists in the latest cutting edge technology in pain medicine. They have over 50 combined publications, have been featured on TV and Print Media. Their academic expertise, combined with exceptional bedside manner, ensure full patient satisfaction.

We are Industry Leaders
We are a center of excellence for pain care. We follow the latest guidelines for patient safety and our pain doctors regularly attend conferences & contribute to academia. We regularly have doctors from all over the country shadow and observe in our clinic.

Our Doctors are Board Certified
Our doctors are Board Certified in Pain Medicine. You should always ask if your pain doctor has a certification specifically in Pain Medicine. In order to be Certified in pain medicine, our doctors have to undergo vigorous residency training followed by fellowship specialization.

Be Seen By An Actual Pain Expert
From your initial appointment to any procedures and follow up appointments you may have, your pain doctor will guide you through decisions and be by your side throughout the entire process. Our clinical staff works closely with our doctors and our insurance team will make sure there are no hidden costs or surprise fees.
Completely Free Insurance Verification
you qualify for a free insurance verification:
Get Directions to Clinic Location
Knee Pain Doctor
ultima modifica:
2021-02-14T12:35:03-05:00
da