Eliminate Back Pain in West Orange, NJ Without Surgery
Struggling With Back Pain in West Orange, NJ?
Is back pain preventing you from living your life to the fullest? Are you tired of missing out on family activities, a good night's rest, or work productivity? Take heart, you're not alone. Back pain is incredibly common, and it's one of the main causes of work absenteeism. But that doesn't mean you have to keep living with your pain. Pain management doctors, like the physicians at Pain Treatment Specialists in West Orange, can relieve pain quickly, gently, and safely.
Seek Medical Advice from Our Pain Management Experts
Our team of Harvard-trained pain management experts is board certified not only in pain medicine, but also in complementary fields like anesthesiology. We've trained at the most prestigious medical schools, such as Harvard, Yale, Cornell, Columbia, and the University of Pennsylvania. We've also held residencies and positions like Chief Resident and Clinical Instructor at the most renowned hospitals, including Massachusetts General and Brigham and Women's hospitals. Our award-winning practice was deemed a "Center of Excellence" for compassionate, innovative care.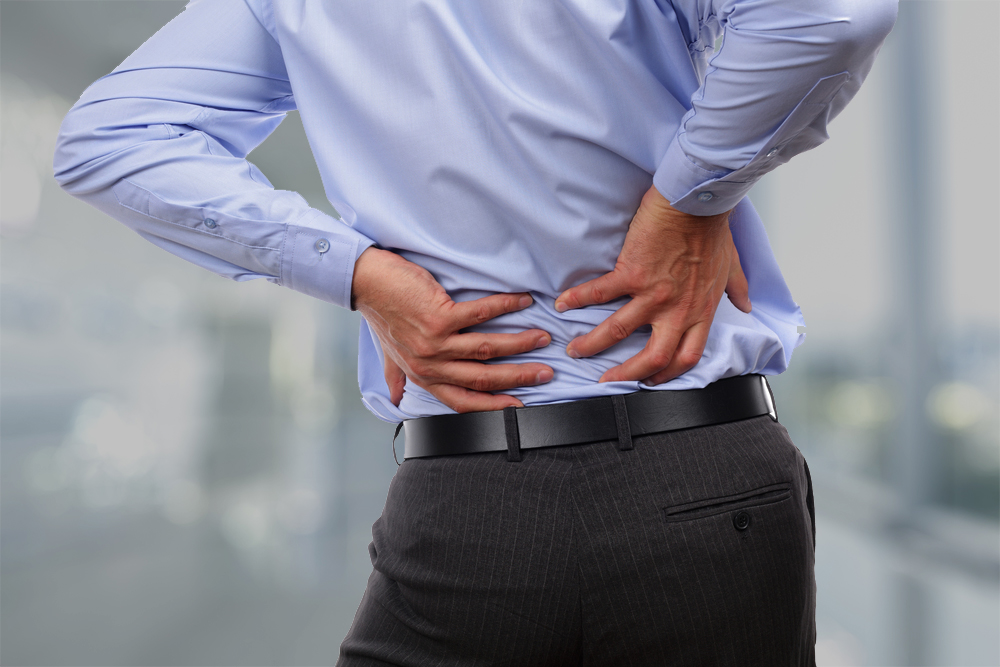 We Bring World-Class Relief of Back Pain to West Orange, NJ
What does our depth of experience mean for patients in West Orange? It means you'll be treated with the latest technology and cutting-edge procedures, backed by the highest amount of research. Our team leads the field in interventional pain management, instructing other physicians, authoring medical textbooks, and conducting frequent lectures on successful pain management. The doctors at Pain Treatment Specialists are world-renowned for interventional pain management, treating patients with complicated pain from around the world. They are thrilled to share their expertise with their neighbors in West Orange, NJ.
Through their extensive research and technological developments, our doctors are able to relieve pain with minimally invasive procedures rather than surgery. Back surgery leads to serious complications and often fails or requires repeat surgery. But our doctors have innovative tools that supplant surgical procedures and generate better relief within minutes. Whether you have herniated discs, osteoarthritis, pinched nerves, sciatica, or scoliosis, our doctors have solutions that eliminate back pain and also eliminate the need for surgery.
Our Back Pain West Orange Clinic is Truly Minimally Invasive
Some pain centers in West Orange, NJ offer "minimally invasive" treatments, but if you read closely, they are using those terms to describe surgery. At Pain Treatment Specialists, we don't mislead you by using gentler terms for invasive procedures. Back surgery complications abound, including spinal fluid leakage, swelling, scar tissue, and additional pain. In many cases, they fail or require future surgery, as well as lengthy downtime, recovery, and physical therapy. In some cases, they also cause hemorrhaging, blood clots, paralysis, anesthetic complications, or death.
At Pain Treatment Specialists, our procedures are truly minimally invasive. Our solutions are outpatient and swift, putting you back on your feet within minutes. We minimize downtime, side effects, and complications by treating pain at the source, rather than using systemic medications or invasive surgery. It begins with how we diagnose pain, which leads to superior treatment plans.
Our Diagnostic Tools for Chronic Pain Prevent Surgery
One of the reasons we're so successful at eliminating back pain is that we're experts at diagnosis. We start with a comprehensive health history, incorporating your diet, exercise, job, sleep, stressors, and medical conditions into our analysis. We investigate medications you're taking or have tried in the past, as well as any contributors like smoking, posture, and mental health.
We then use state-of-the-art diagnostic and imaging tools if needed to identify the root of your pain. Acute pain might be diagnosed quickly by analyzing your health history. Chronic pain might require further investigation, since each condition manifests differently in individuals, and many conditions share similar symptoms. One of the main reasons people endure unnecessary spine surgery is that they were improperly diagnosed. But our team uses tools like fluoroscopic guided injections to simultaneously locate and treat the source of your pain.
Minimally Invasive Tools We Use for Chronic Pain
At our interventional pain center, we use innovative tools that identify and target the source of your pain, often simultaneously. For example, through guided imagery we can locate pain triggers like slipped discs, pinched nerves, and spinal stenosis, and inject medicine at the site through a single procedure. Since our techniques are less invasive, most patients need no or only local anesthesia, which means they can communicate with the doctor throughout the process.
Often, you're able to tell immediately if the pain has been located and relieved, which eliminates the need for exploratory surgery or trial-and-error solutions other doctors use for back pain. We use targeted medicine rather than generalized pain medicines like narcotics. Since the pain is eliminated at the source, you're free of the debilitating side effects and dependence associated with opioid pain medication. Here are some of the tools we use to quickly and gently relieve back pain.
Lumbar Radiofrequency Ablation
Lumbar Facet Injection
Sacroiliac Joint Injection
Lumbar Epidural
Cervical Epidural Steroid Injections (ESI)
Cervical Facet Block Injections
Trigger Point Injections
Platelet Rich Plasma Therapy
Non-Steroidal Anti-Inflammatories
Corticosteroid & Anesthetic Injections
Visit Our Specialists for Back Pain in West Orange Today!
If your back is bothering you, seek medical advice from an interventional pain management doctor first. Spine surgeons might recommend unnecessary surgery, if they aren't trained in the latest techniques. And alternative methods like massage therapy, physical therapy, acupuncture, or chiropractic adjustments can be problematic for certain conditions.
Pain centers that aren't board certified and licensed also expose you to privacy risks, malpractice, and errant user agreements. Don't take any chances with your back- it's essential to almost every activity! Seek the most accurate diagnosis and most effective treatment from our award-winning back pain center today! Visit Pain Treatment Specialists in West Orange, NJ, near Essex County Country Club and leave pain-free without surgery!
Book a Consultation
Scheduling a consultation with one of our pain treatment specialists is one of the best ways to determine the proper solution for pain relief.
Eliminate Back Pain in West Orange, NJ Without Surgery
ultima modifica:
2020-08-26T04:20:12-04:00
da