8 Surprising Benefits of a Back Specialist in New Jersey
Treating Spine Conditions? That's Just Scratching the Surface
When you have back pain due to injury, aging, or disease, you might think you're stuck with it indefinitely. If other doctors have prescribed narcotic pain medicine or surgical treatments you want to avoid, you might feel a little hopeless. But don't resolve yourself to dealing with chronic back pain. There are multiple ways to eliminate pain without the need for disc replacement, spinal fusion, or other painful surgeries.
The interventional pain management doctors at Pain Treatment Specialists are paving the way with pioneering techniques that relieve pain quickly, gently, and safely. Our spine center procedures are outpatient and start working within seconds, often requiring only one treatment. If that's not enough to convince you to bid back pain farewell, check out 8 more benefits of seeing a back specialist in New Jersey. You'll be surprised by all the ways it improves your life!
8 Surprising Benefits of Treating Back and Neck Pain
1. Restored Mobility
Often, patients with back and neck pain have limited mobility. It ranges from difficulty bending over to pick things up, to complete immobility. When you treat back pain, you restore that full range of motion so you can do everything you love to do. Don't count yourself out of favorite hobbies like golf and gardening. You can participate fully in life by seeking interventional pain relief.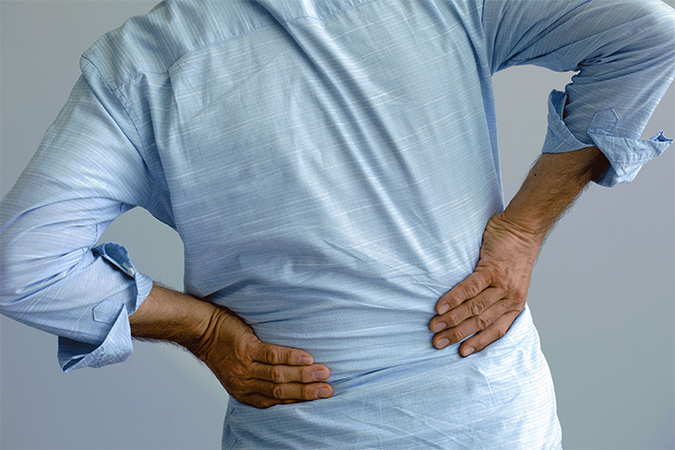 2. Improved Concentration
Pain is distracting. New pain is distracting because it produces anxiety: "What is the cause of pain?" "Is the pain due to cancer or disease?" "Why won't it go away?" Chronic pain is distracting because it's a constant presence, reminding you that something is wrong. People who live with back pain have a hard time concentrating on work, hobbies, and social interaction since their mind is always partially focused on their pain. When back pain disappears, your ability to concentrate on the present moment is greatly improved.
3. Enhanced Relationships
When back or neck pain is chronic or debilitating, it affects your relationships with friends and family. Whether you have to skip a family hike, pass on lunch with a friend due to uncomfortable seating, or miss visits with relatives that require a long drive, back pain keeps you on the sidelines when you want to be included. Correcting problems like herniated discs and pinched nerves allows you to connect with your loved ones so you don't have to miss a thing.
4. Better Mental Health
Countless studies show that chronic pain impacts mental health. There is a bidirectional relationship between mental health and pain due in part to shared neural mechanisms. In addition to depression, anxiety, and substance abuse, people with chronic pain are at risk of suicide, smoking, and negative adaptive behaviors. Back pain, in particular, can be troubling since it affects so many abilities. It creates anxiety about performing daily tasks, and about why the pain won't relent. It generates depression by preventing you from doing things you enjoy, and by depleting your body and mind as they try to modify life for pain. Treating your back pain is a gift that benefits not just your physical but also your mental health.
5. Superior Fitness
Untreated back pain is doubly damaging to your fitness. Not only does it prevent you from daily exercise, it also diminishes your current level of fitness. When back pain requires you to be sedentary, your muscles begin to atrophy. Conditions like spinal stenosis and herniated discs can make standing and walking unbearable. As a result, you have to sit and lay down more often, which causes not just your back muscles, but also your hips, legs, and abdominal muscles to weaken. Treat back pain with the board certified back specialist New Jersey ranks #1 to restore your physical fitness. Resume your favorite activities like tennis, nature walks, yoga, running, and martial arts. As an added benefit, these physical activities help strengthen your back to guard against future injury.
6. Greater Independence
Unmanaged back pain means you often rely on others to get things done. Back and neck pain can prevent you from driving, if you can't fully turn to view the road. You might have trouble getting dressed, tying your shoes, or standing up from a bed or chair without assistance. If you endure surgical treatments, like disc replacement, you are even more limited in your independent movement during recovery. When you receive interventional treatment at our innovative back specialist in New Jersey, you regain that independence you desire. You no longer have to be humbled by your pain or limitations. You can move about freely and regain autonomy over your life.
7. Deeper Sleep
Back pain is disruptive. It can wake us from a sound sleep, or even prevent us from finding a comfortable position to fall asleep. When we experience pain, our senses are also heightened, making us more prone to being a "light" sleeper. Many medications a primary care doctor or orthopedic surgeon prescribe for back pain also inhibit sleep. Antidepressants, opiates, and pain pills with stimulants, like Excedrin, can prevent a deep and restful sleep. But our Harvard-trained team avoids narcotic medicines and treatments with harmful side effects. Our gentle procedures relieve pain at the source, rather than treating pain systemically which triggers poor sleep. Since our treatments work within minutes, you can visit our spine center today, and experience restful sleep tonight!
8. Improved Digestion and Circulation
Back pain limits movement, which in turn, disrupts many systems in our body. Our digestive system and circulatory system, in particular, rely on healthy movement. When we're forced to sit or lay all day, our digestion suffers, since movement aids the smooth transition of food through our intestines. Likewise, circulation is impaired when we sit for long periods of time, resulting in swelling, coagulation, and even blood clots. To keep all systems running smoothly, it's important to heal your back pain and regain healthy mobility.
Pain Treatment Specialists' physicians hold certification from the American Board of Anesthesiology, Interventional Pain Medicine and Pain Management Specialties, and Palliative Care training for a comprehensive approach to treating spine conditions. We look at your whole health picture and devise a customized plan to restore proper body functioning. It's easy to visit an award-winning back specialist in New Jersey. In Clifton, we're right near Fette Ford. In West Orange, we're close to Essex County Country Club. In Paramus, we're located near Paramus Park Mall. Call Pain Treatment Specialists today or book an appointment online to experience the surprising benefits of treating back pain.
Book a Consultation
Scheduling a consultation with one of our pain treatment specialists is one of the best ways to determine the proper solution for pain relief.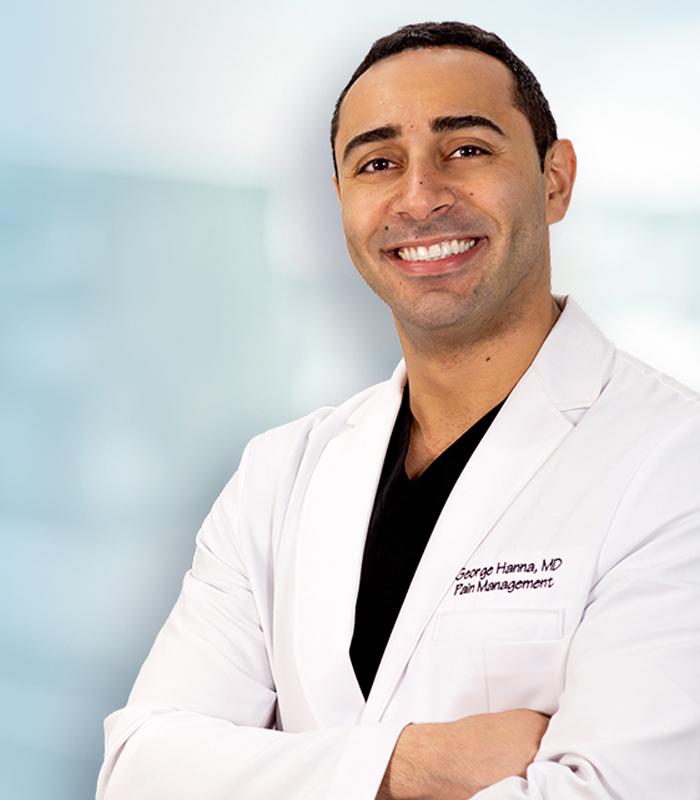 George Hanna
Harvard Medical School
Director of Pain Management
Dr. George Hanna is a nationally recognized pain management specialist and Double Board Certified in anesthesiology and pain management medicine. Dr. Hanna is currently available at Pain Treatment Specialists in Manhattan and Clifton, NJ. He is now accepting most major medical insurances, including Medicare.
Shane J. Volney
Harvard Medical School
NY & NJ PAIN SPECIALIST
Dr. Volney is double board certified in Anesthesiology and Pain Medicine by the American Board of Anesthesiology. He is currently seeing patients at our Pain Treatment Center in Manhattan and Clifton, New Jersey. Most pain treatments are covered by all major medical insurances and Medicare.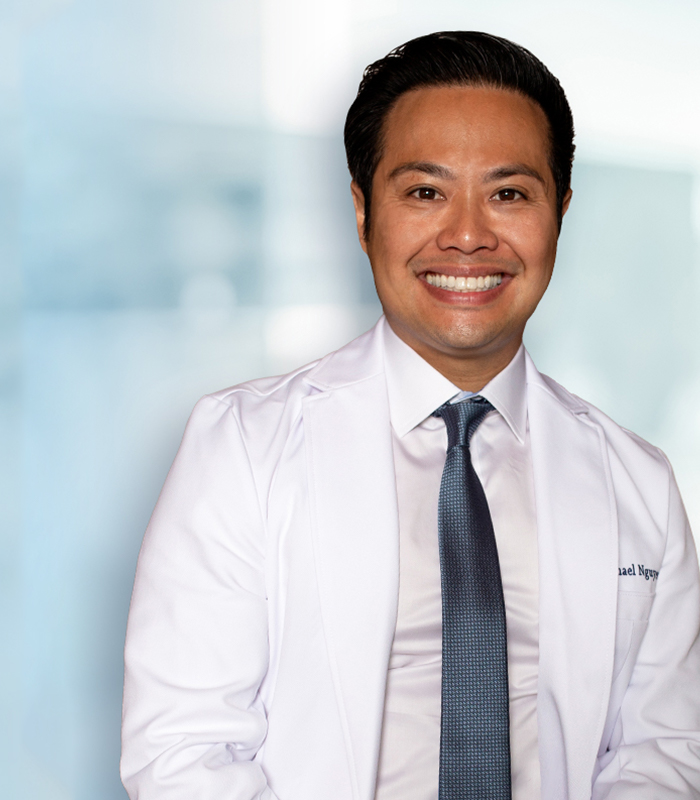 Michael Nguyen
Harvard Medical School
NY & NJ Pain Specialist
Dr. Michael Nguyen is world renowned in Pain Medicine. Dr. Nguyen completed his residency and advanced Pain fellowship training at Harvard Medical School. During his tenure at Harvard, Dr. Nguyen was awarded the "Mentor of the Year" and also "Teacher of the Year" award.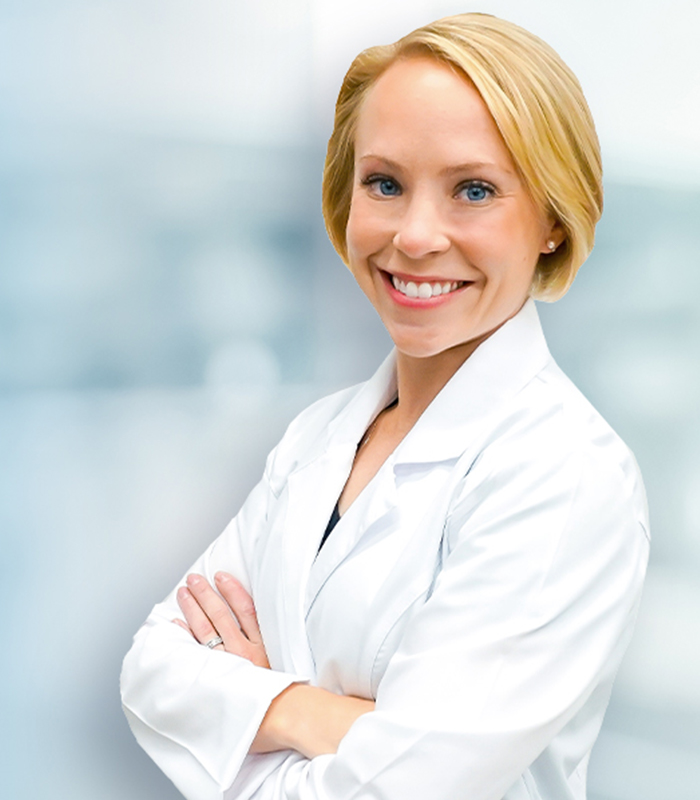 Dr. Laura Lombardi
Harvard Medical School
NJ PAIN SPECIALIST
Dr. Lombardi specializes in the treatment of back, neck, and joint pain. By using a range of minimally invasive modalities as well as advanced procedures, she helps patients achieve a pain free life without the need for surgery. Dr. Lombardi will be offering her pain treatment services in Clifton, New Jersey.
8 Surprising Benefits of a Back Specialist in New Jersey
ultima modifica:
2020-07-07T15:27:34-04:00
da