Your Search for Clifton Physical Therapy is Over
If you have a pain condition, you know how it can affect everything from your mobility to your mood and energy level. When pain is severe or significantly affecting your life, you can't afford to delay treatment. Physical therapy is often one of the first treatments recommended. Physical therapy, along with interventional pain procedures, can help you avoid surgery. Along with finding the best physical therapist, you should try to learn about all your other options for pain management. Physical therapy works by reducing the swelling and pain of your body's injured soft tissue, restoring function. But how do you know which physical therapist and therapy services are right for you? By visiting a pain doctor in N.J., you will find the answers to treat your pain immediately, and avoid complications and permanent damage.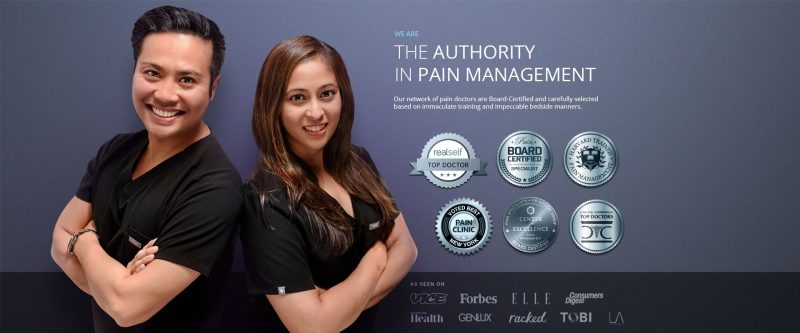 Why Visit Dr. George Hanna for Clifton Physical Therapy at the Pain Treatment Specialists Clinic?
With Pain Treatment Specialists, you're in good hands. Located at 1117 Route 46, Suite 205, the pain treatment clinic offers premier pain management. Most health insurance plans are accepted and no referral is required. Pain Treatment Specialists are trained in the most advanced techniques and procedures to treat neck pain, back pain, knee pain, shoulder pain, hip pain, elbow pain and joint pain. Physical therapy is just one of their minimally invasive and personalized treatments. Expect no downtime, and to resume your regular activities the same day. Open Monday through Thursday from 9 am – 8 pm, and Friday from 9 am – 4 pm, Pain Treatment Specialists will work with you to accommodate even the busiest of schedules.
Dr. George Hanna is a nationally recognized pain management specialist, educator and author, and the clinic's Medical Director. He provides an individualized, expert, and compassionate touch to patient care. He is a native of NYC, and has trained at Cornell, Penn and Harvard. He is double board-certified with the American board of anesthesiology, and pain medicine and interventional pain management. During his time at Harvard, Dr. Hanna was appointed as Director of Pain Innovations & Technology. He has also served as Medical Director of Pain Management at Martha's Vineyard Hospital, and Chairman of Anesthesiology and Pain Management at Chilton Medical Center, Atlantic Health System in New Jersey. Dr. Hanna will work closely with you to customize your comprehensive treatment plan, making sure you receive the best care and services you need. To schedule an appointment, please call (973) 240 – 8421, or simply request an appointment online at our website. One of our team members will reach out to you right away to answer any questions you may have regarding pain management or insurance coverage. Schedule an appointment with one of the best pain doctors in New Jersey today.
In Addition to Clifton Physical Therapy, What Other Therapy Services Does Dr. Hanna Offer?
Physical Therapy: Pain Treatment Specialists offer excellent physical therapy services for neck pain, back pain, knee pain, shoulder pain, hip pain, elbow pain and joint pain. Physical therapy works by reducing the swelling and pain of your body's injured soft tissue, restoring function. One special type of physical therapy offered is manual therapy, which involves kneading, manipulations and mobilizations of the soft tissues and joints. Joint and soft tissue mobilizations and manipulations are special maneuvers that differ in the degree of force that's applied; mobilizations use less force and manipulations use more force.
Knee Pain Treatments:
Back Pain Treatments:
What to Expect at Your First Visit:
Dr. George Hanna will meet you for your scheduled consultation. At this time, he will have the opportunity to talk with you about your overall health and your specific pain symptoms. After getting to know you and your pain better, Dr. Hanna will perform a physical examination and imaging studies. With this information, he will be able to diagnose your pain condition. He will then begin working with you on designing a treatment plan to best meet your needs, utilizing the therapy services outlined above. Finally, you will meet with a member of our billing department. She will help explain to you your treatment insurance coverage and benefits. Before any treatment is done, you will be given a detailed outline of how much you will owe (if anything). We will work directly with your insurance company to help you get treated as soon as possible. You can rest assured that there will be no surprise bills or hidden costs.
Your Search for Clifton Physical Therapy is Over
ultima modifica:
2019-03-04T01:47:41-05:00
da