Sports Injury & Jumper's Knee Pain Treatment in New Jersey
Do You Have an Athletic Knee Injury?
It's not uncommon to experience soreness after a workout. If you lift more weight than usual or increase your resistance on the bike or treadmill, your muscles or joints might ache afterward. But how do you know if you've sustained a sports injury, versus typically soreness after exercise? Some athletes adopt the "no pain, no gain" mentality and play through pain to prove their toughness. But exercising on an injury will only prolong your recovery, and might lead to preventable outcomes like surgery. Here's how to know if your knee pain signals an injury rather than muscle fatigue.
Signs of Jumper's Knee and Other Sports Injuries
The best way to know if you've injured your knee is to see a board certified knee pain specialist. The knee is remarkably complex, since it's a weight-bearing joint, and also a tool that facilitates nearly every activity. From running, to jumping, to sliding into home plate, the knees are always in use with sports. It's not wise to try to self-diagnose a sports injury, or to continue to exercise without seeking a diagnosis. You might jeopardize your future ability to pursue athletic endeavors. Here are some clues that it's time to seek treatment for knee pain.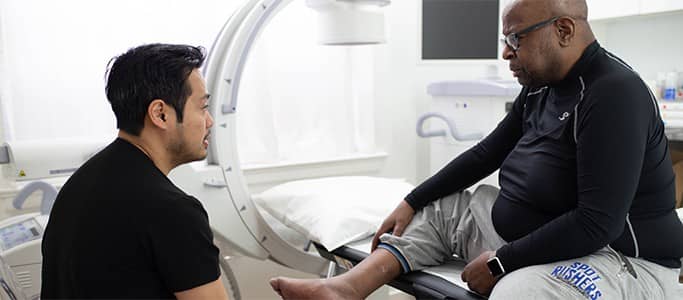 Pain and tenderness near the patella
Redness or significant bruising
Swelling
Stiffness or immobility of the knee
Sharp pain when standing
Numbness or tingling shooting down the leg
Pain when jumping, running, or walking
Pain when climbing stairs
Popping or cracking sounds
Pain when kneeling
Pain when pressing on the knee joint
Pain when bending and straightening your leg
Tenderness behind the lower kneecap
In addition, some symptoms of knee injury require urgent medical attention. Seek immediate care if you have any of these symptoms in conjunction with knee pain. Serious injuries range from knee dislocation, to fracture, to sepsis, to cancer, to spinal cord injury. Here's what to look for.
Fever
Paralysis
Loss of bowel or bladder control
Inability to bear weight on your knee
Loss of consciousness or confusion
Protruding bones
Unexplained weight loss
Rapid increase in swelling
Bruising that spreads rapidly
A ripping or tearing sensation
Sports Injuries Requiring Knee Pain Treatment in New Jersey
While some people assume knee pain is a symptom of getting older, young people and the most physically fit are also susceptible to knee injuries. In fact, 10 million people seek treatment for knee pain every year, and that number spans all ages and demographics. Athletes are actually more susceptible to certain knee injuries like Jumper's Knee.
Also called Patellar Tendinitis, Jumper's Knee involves inflammation of your patellar tendon, which connects your knee cap (patella) to your shin bone (tibia). Since Jumper's Knee weakens the tendon, it can result in tearing your tendon if left untreated. It's most common in athletes that frequently jump on hard surfaces, like basketball and volleyball players, and occurs in both young and old.
But that's just one type of sports injury that occurs in the knees. Some injuries are acute and come on suddenly. Others appear gradually over time due to degeneration from overuse. Acute injuries include a torn or strained anterior cruciate ligament (ACL), dislocation of the knee, fractures, and a torn meniscus. Conditions that develop more slowly are Bursitis, Tendinitis, Osteoarthritis, and Iliotibial Band Syndrome. In addition, there are diseases that athletes often contend with like Osgood-Schlatter Disease which is common during growth spurts for tall athletes.
How to Prevent a Knee Injury from Becoming Chronic Knee Pain
The worst thing you can do for knee pain is to ignore it and soldier on. A condition like Jumper's Knee responds very well to proper treatment plans. But left untreated, you could tear the tendon or develop significant swelling and inflammation that trigger additional issues. And "wear-and-tear" conditions like Bursitis and Tendonitis only worsen if left undiagnosed. Some acute injuries lead to chronic pain in the form of Osteoarthritis without attention. So, if you're wondering whether to seek treatment for knee pain, regardless of whether your symptoms line up exactly with certain conditions, the answer is "yes." Seeing knee pain specialists will not only promote healing, it will prevent further damage and injury. 
Quick Treatment Plans for Athletic Injuries
If you're ignoring knee pain because you fear the treatment will keep you out for the season or sideline you from exercise, think again. New options for knee pain treatment in New Jersey can eliminate pain on the spot. It's understandable to fear knee replacement surgery or invasive procedures. But the Harvard-trained doctors at Pain Treatment Specialists use minimally invasive techniques to treat pain gently and quickly. Whether you have an acute knee injury or chronic knee pain, our doctors can pinpoint the cause and relieve it simultaneously with a single injection. Seeing our knee pain specialists at the first sign of injury prevents unnecessarily invasive treatment plans. Here are some ways we eliminate knee pain gently yet quickly.
Corticosteroid Injections
Hyaluronic Acid Injections
Viscosupplementation
Lubricant Injections
Cooled Radiofrequency Ablation
Genicular Nerve Block
NSAIDs
Physical Therapy
Ice/Heat Therapy
Book an Appointment with Our Team to Stay in the Game
If you don't want to sit on the sidelines, seek treatment sooner than later. The Harvard-trained team at Pain Treatment Specialists delivers award-winning knee pain treatment in New Jersey for all types of knee injuries. Our board certified doctors will get you back on your feet quickly, yet safely, with swift treatments that yield long-term relief. Don't let a knee injury keep you from living life to the fullest. Our world-renowned doctors have solutions to quickly restore your knee. We have several convenient locations including our West Orange office near Essex County Country Club, our Clifton office near Fette Ford, and our Paramus office near Paramus Park Mall. Request an appointment online or give us a call to eliminate knee pain from your athletic endeavors.   
Book a Consultation
Scheduling a consultation with one of our pain treatment specialists is one of the best ways to determine the proper solution for pain relief.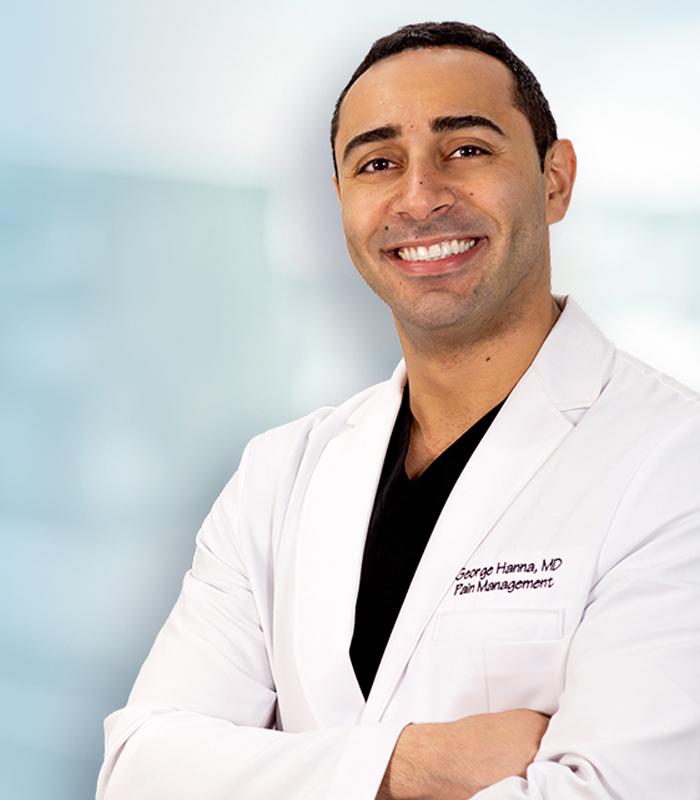 George Hanna
Harvard Medical School
Director of Pain Management
Dr. George Hanna is a nationally recognized pain management specialist and Double Board Certified in anesthesiology and pain management medicine. Dr. Hanna is currently available at Pain Treatment Specialists in Manhattan and Clifton, NJ. He is now accepting most major medical insurances, including Medicare.
Shane J. Volney
Harvard Medical School
NY & NJ PAIN SPECIALIST
Dr. Volney is double board certified in Anesthesiology and Pain Medicine by the American Board of Anesthesiology. He is currently seeing patients at our Pain Treatment Center in Manhattan and Clifton, New Jersey. Most pain treatments are covered by all major medical insurances and Medicare.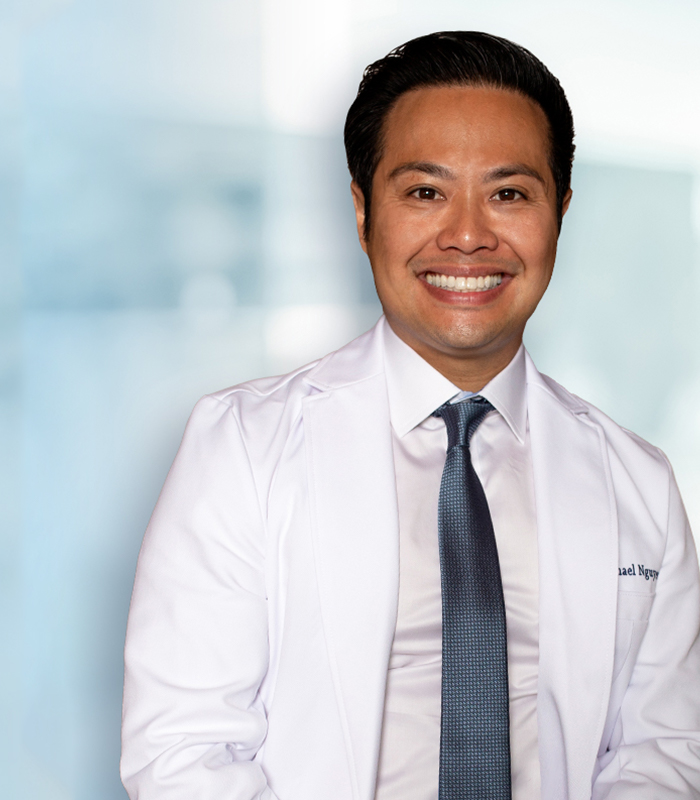 Michael Nguyen
Harvard Medical School
NY & NJ Pain Specialist
Dr. Michael Nguyen is world renowned in Pain Medicine. Dr. Nguyen completed his residency and advanced Pain fellowship training at Harvard Medical School. During his tenure at Harvard, Dr. Nguyen was awarded the "Mentor of the Year" and also "Teacher of the Year" award.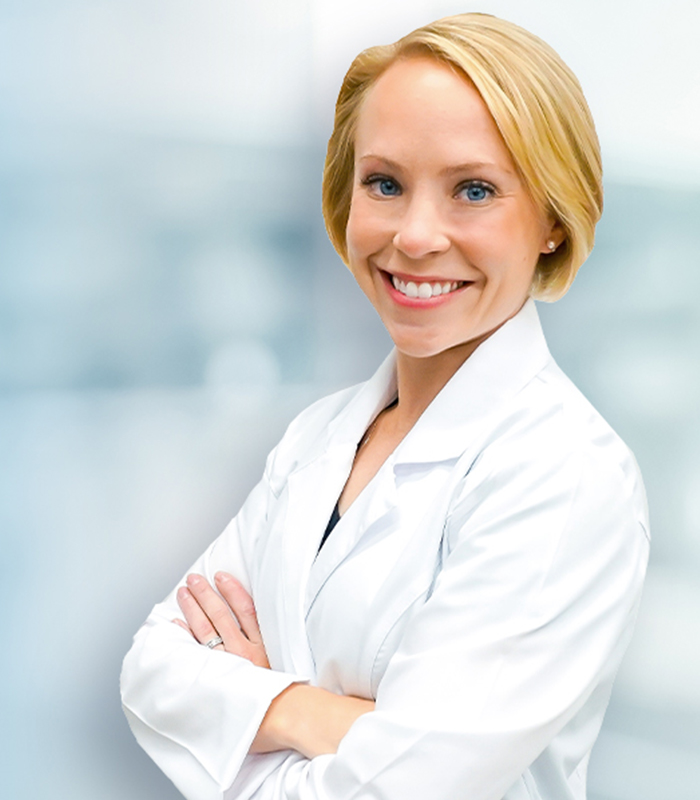 Dr. Laura Lombardi
Harvard Medical School
NJ PAIN SPECIALIST
Dr. Lombardi specializes in the treatment of back, neck, and joint pain. By using a range of minimally invasive modalities as well as advanced procedures, she helps patients achieve a pain free life without the need for surgery. Dr. Lombardi will be offering her pain treatment services in Clifton, New Jersey.
Sports Injury & Jumper's Knee Pain Treatment in New Jersey
ultima modifica:
2020-12-08T10:40:56-05:00
da