Find Relief from Neck Pain in Manhattan at Midtown's Top Neck Pain Clinic
Having pain in your neck doesn't mean that you have to undergo a serious, invasive surgery. This is one reason why many people avoid heading to the doctor to address this type of pain, especially because your neck protects and houses some of your body's most delicate nerves. Before you litter your search feed with phrases like, "cervical pain doctor near me", "what doctor to see for neck and shoulder pain", "what doctor should I see for neck pain", and "who to see for chronic neck pain", begin first with a pain specialist. When you meet with this type of doctor, you'll explore conservative treatments, and not surgery, for your neck pain relief.
At Pain Treatment Specialists, our neck specialists are pain management doctors, which means that they've received specialized training in minimally invasive pain treatments. You don't have to live with neck pain in Manhattan after you've scheduled an appointment at our Midtown pain clinic. Here, you'll meet with a neck pain doctor who answers the question "What doctor do I see for headaches and neck pain?" All of our pain specialists are Harvard trained, and possess excellent bedside manners. When you book an appointment at our cutting-edge pain clinic on Madison Avenue, you'll begin the process of diagnosing and treating your neck pain, which leads to an improvement in your overall well-being.
What Should I Do if I Suffer from Neck Pain in Manhattan?
Neck pain limits your range of motion, and also the types of activities you are able to complete. Even simple tasks like turning your head to investigate a noise or turning to speak with your spouse become incredibly painful movements. Neck pain might be temporary and can occur if you sleep in an awkward position, or experience an accident or fall. If it lasts longer for a few days, then you're likely dealing with chronic pain. The first step you should take if you suspect it's chronic pain is calling Pain Treatment Specialists. At our pain clinic in Midtown Manhattan, you'll be paired with a personal concierge who verifies your insurance information and also schedules an appointment that works with your busy week.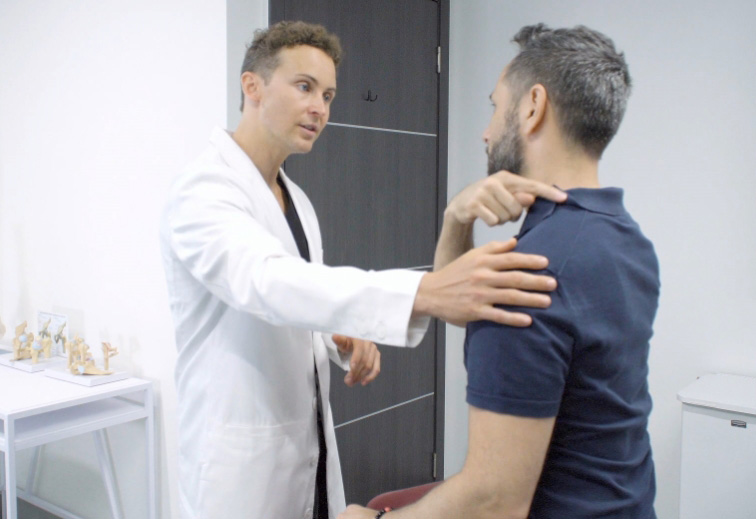 During your first appointment at our pain clinic, you'll notice our pain clinic's strict adherence to all Covid-19 health and safety protocols. Your waiting time in our spacious entry room is brief, and you'll be quickly taken back to our private consultation rooms. Next, you'll meet your pain doctor, who gives you time to explain your neck pain concerns, and what types of movements and activities cause the most stress. This is followed by a gentle physical examination where your pain doctor assesses your range of motion and identifies the exact area of your neck pain. If needed, additional imaging procedures are ordered that can help pinpoint the exact area of your neck pain.
Then, your pain doctor discusses your diagnosis and treatment plan. You'll have time to ask  questions about your neck pain condition, as well as the methods that are used for your customized treatment plan. Your personal concierge then begins booking your next series of visits, where your pain treatment plan is implemented.
Consult the neck pain specialists at Pain Treatment Specialists and feel comforted at the level of care and time associated with your visit. Our pain doctors make your appointment convenient and comfortable, with the end goal of reducing or eliminating your chronic neck pain.
Who is the Top Neck Pain Doctor Near Me?
Not all neck pain doctors treat chronic pain with the same methods. For example, an orthopedic doctor or orthopedic surgeon for neck pain might suggest surgery as the best treatment option, because that's the type of training they've received. Surgery is not only painful and requires a long recovery time, it also doesn't guarantee a long-lasting result. Pursuing more conservative treatments first is the best idea to relieve neck pain caused by a pinched nerve, wear and tear, poor posture, arthritis, or herniated discs.
The neck and back pain doctors at Pain Treatment Specialists treat many different types of neck pain with minimally invasive treatments. As the top neck specialists near me in Manhattan, our Harvard trained pain doctors are experts at relieving neck pain without resorting to painful, invasive surgery. In fact, they'll only suggest surgery if it is medically necessary, or other pain treatments have not provided effective pain relief.
One of the top doctors for neck pain in Manhattan is Dr. George Hanna. He is a former Clinical Instructor at Harvard Medical School, and is double board certified in anesthesiology, pain medicine, and interventional pain management. His background in pain medicine is matched by his confidence and caring with every patient. Dr. Hanna's patient reviews mention that he is "the best" and "restored my hope for a better quality of life."
When you schedule an appointment at the best neck pain doctor near me at Pain Treatment Specialists, you're beginning the process of addressing and healing your chronic neck pain. Please call our Midtown Manhattan pain clinic, located near Bryant Park, and consult with one of our outstanding interventional pain doctors.
Book a Consultation
Scheduling a consultation with one of our pain treatment specialists is one of the best ways to determine the proper solution for pain relief.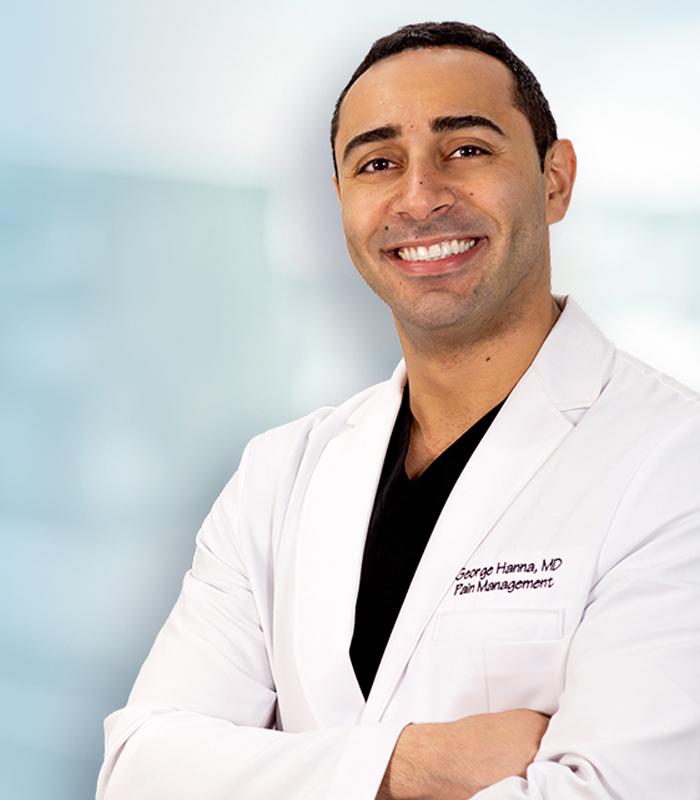 George Hanna
Harvard Medical School
Director of Pain Management
Dr. George Hanna is a nationally recognized pain management specialist and Double Board Certified in anesthesiology and pain management medicine. Dr. Hanna is currently available at Pain Treatment Specialists in Manhattan and Clifton, NJ. He is now accepting most major medical insurances, including Medicare.
Shane J. Volney
Harvard Medical School
NY & NJ PAIN SPECIALIST
Dr. Volney is double board certified in Anesthesiology and Pain Medicine by the American Board of Anesthesiology. He is currently seeing patients at our Pain Treatment Center in Manhattan and Clifton, New Jersey. Most pain treatments are covered by all major medical insurances and Medicare.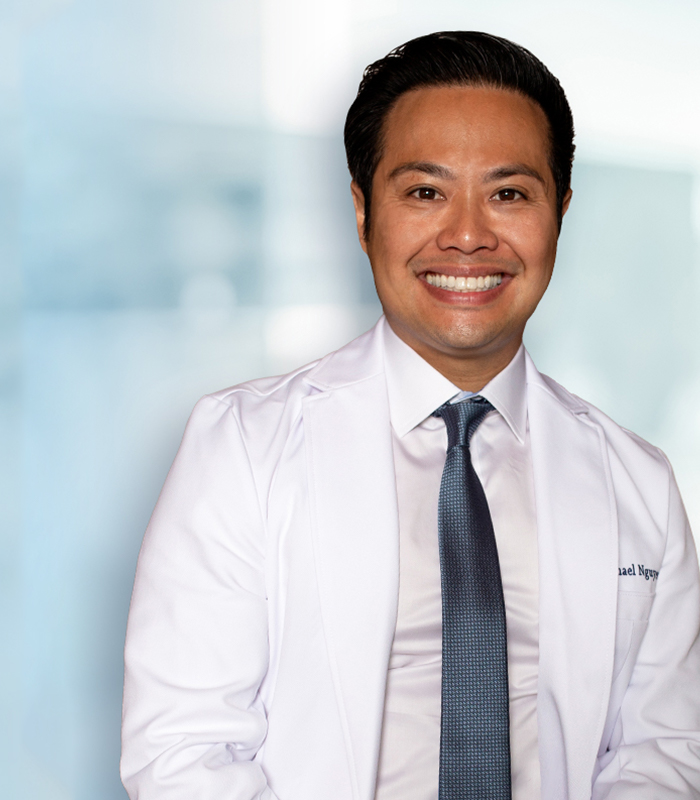 Michael Nguyen
Harvard Medical School
NY & NJ Pain Specialist
Dr. Michael Nguyen is world renowned in Pain Medicine. Dr. Nguyen completed his residency and advanced Pain fellowship training at Harvard Medical School. During his tenure at Harvard, Dr. Nguyen was awarded the "Mentor of the Year" and also "Teacher of the Year" award.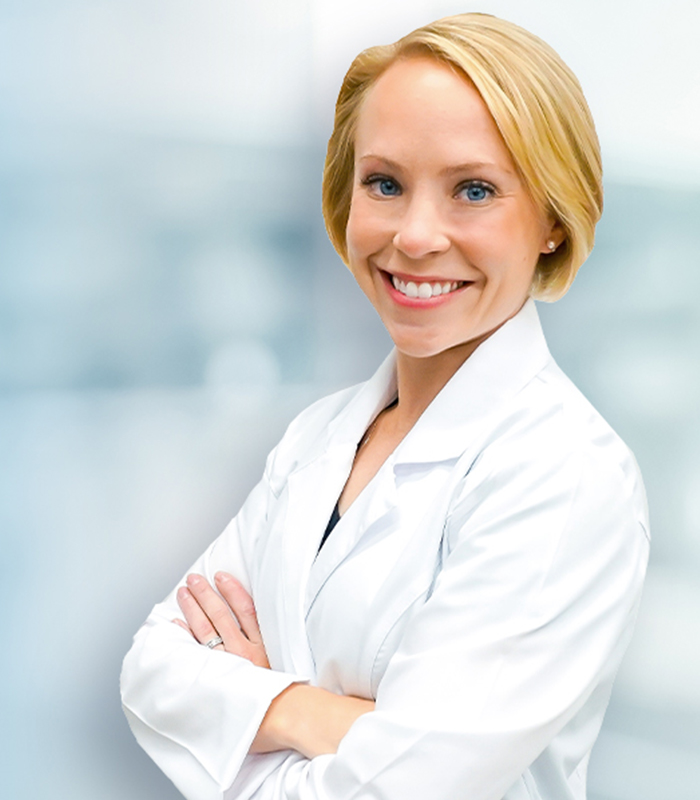 Dr. Laura Lombardi
Harvard Medical School
NJ PAIN SPECIALIST
Dr. Lombardi specializes in the treatment of back, neck, and joint pain. By using a range of minimally invasive modalities as well as advanced procedures, she helps patients achieve a pain free life without the need for surgery. Dr. Lombardi will be offering her pain treatment services in Clifton, New Jersey.
Find Relief from Neck Pain in Manhattan at Midtown's Top Neck Pain Clinic
ultima modifica:
2021-05-08T13:44:06-04:00
da