Suffering from Neck Pain in New York? Contact Pain Treatment Specialists for Effective Pain Management
Your neck carries a lot of weight and stress every day. Not only is it responsible for supporting and moving an object as heavy as a bowling ball, it also allows your body to quickly respond to things around you. Heard a loud object crash? You quickly pivot your neck to see if you're in immediate danger. Want to speak quietly to a colleague? You lower your head so you don't interrupt your boss' speech. When your neck hurts and you're experiencing chronic neck pain, it's more than just a painful inconvenience. It actually hurts your overall well-being and safety. If you're suffering from neck pain in New York, where can you turn for long-lasting pain relief?
Who is the Best Doctor for Neck Pain in New York?
One reason why many people avoid seeking treatment for their chronic neck pain is that they're afraid surgery is their only treatment option. However, there are many minimally invasive neck pain treatments available at Midtown Manhattan's Pain Treatment Specialists. All of our board certified pain doctors received specialized training in minimally invasive pain treatments, and have a wide variety of cutting-edge procedures available at their clinic for neck pain in New York. An even better benefit of visiting our pain clinic? All of our pain doctors have exceptional patient ratings and genuinely care about you as a person.
Schedule an appointment at  Pain Treatment Specialists,, and meet with our team of Harvard trained pain doctors for the proper diagnosis and treatment of your neck pain. Whether you're suffering from a pinched nerve, cord compression, the effects of poor posture, or arthritis, the pain doctors at Pain Treatment Specialists have a minimally invasive neck pain treatment for you. Booking an appointment at our Midtown Manhattan pain clinic is easy, and you're paired with a personal concierge who not only verifies your insurance information, but also finds the most convenient times and dates for your appointments. Contacting our pain clinic is the first step in restoring your overall health and well-being.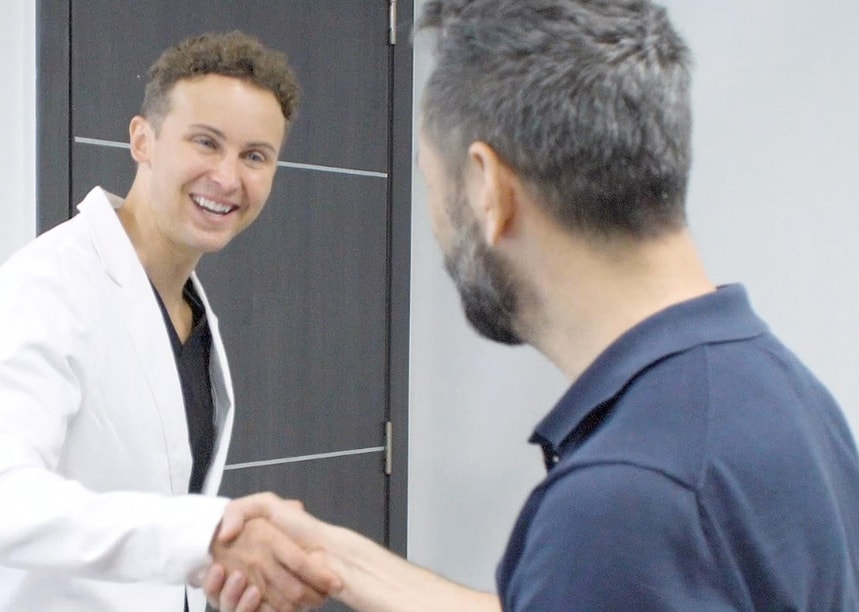 Dr. George Hanna is a former Clinical Instructor at Harvard Medical School, and also regularly contributes to national medical conferences and textbooks dealing with pain management. He is double board certified in anesthesiology, pain medicine, and interventional pain management, and also served as Harvard's Director of Pain Innovations and Technology. His bedside manner is just as impressive as his resume, with patients saying that he is a "top-notch professional" who is "caring, understanding, and empathetic to medical needs."
Dr. Shane Volney is another member of our team, and like Dr. Hanna he is also a former instructor at Harvard Medical School. He also spent time in Kenya teaching pain medicine treatments to local providers in need. His patients describe him as "amazing" and someone who has "changed my life."
Dr. Volney and Dr. Hanna are just 2 of our outstanding pain doctors at Pain Treatment Specialists. If you're looking for the best doctor for neck pain in New York, look no further than our Madison Avenue pain clinic.
How is My Pain Doctor Diagnosing and Treating Neck Pain?
During your initial appointment at Pain Treatment Specialists, your pain doctor listens carefully while you describe why and how your neck hurts. You'll discuss certain times of day when your neck hurts, or specific activities or motions that cause you pain. Next, your neck pain doctor completes a gentle physical examination to look for swelling, and to gauge your range of motion. If needed, additional imaging procedures are ordered. After assessing all of this information, your pain doctor provides a diagnosis for your issues, and then creates a customized treatment plan for your pain.
A cervical epidural steroid injection uses a corticosteroid injection for pain relief. This is highly effective for people who suffer from arthritis in the neck, spinal stenosis, or herniated discs. The symptoms that accompany these conditions are often eliminated after a cervical epidural steroid injection. Corticosteroids are excellent at reducing pain and swelling with minimal down time.
Cervical facet block injections are also highly effective for people who suffer from neck pain due to arthritis. Your pain doctor uses a special x-ray called a fluoroscope to help identify the exact facet joints affected. Then, a small amount of corticosteroid is injected to help block the pain signals that are produced by your facet joints. One the joint is numbed, the pain is blocked.
Trigger points are also known as sensitive areas, and feel like knots deep in your muscles or tissues. These knots occur from overuse, and are exceptionally painful. To tackle this type of pain, a local anesthetic and corticosteroid are used to make these sensitive areas inactive and provide long-term pain relief.
All of these treatments are not only minimally invasive, but also highly effective for neck pain relief! Book an appointment at Pain Treatment Specialists and see how much better you'll feel after just a few visits to our Midtown Manhattan pain clinic.
What are Common Causes of Neck Pain?
Many people experience neck pain at some point in their lives. Here are some of the most common causes of neck pain that we see at Pain Treatment Specialists:
Poor Posture: Slouching at your desk or stooping over your phone for long periods of time causes a sore and stiff neck
Pinched Nerve: A pinched nerve occurs when a nerve becomes compressed or irritated.  A common symptom of a pinched nerve is numbness and tingling in your hands and arms.
Arthritis: Neck arthritis is also known as cervical osteoarthritis when it occurs in your cervical spine. This occurs due to wear and tear, or as a joint begins to break down and no longer provides smooth movements.
No matter the cause of your neck pain, our neck pain doctors in New York have a minimally invasive treatment for you. Schedule an appointment at Pain Treatment Specialists, located near the Empire State Building, and begin to see a major difference in the quality of your life.
Book a Consultation
Scheduling a consultation with one of our pain treatment specialists is one of the best ways to determine the proper solution for pain relief.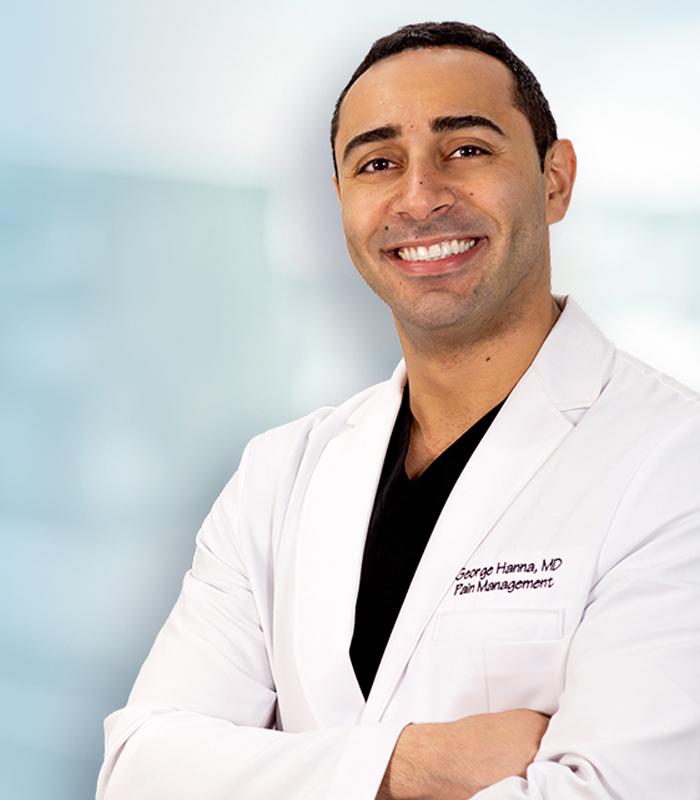 George Hanna
Harvard Medical School
Director of Pain Management
Dr. George Hanna is a nationally recognized pain management specialist and Double Board Certified in anesthesiology and pain management medicine. Dr. Hanna is currently available at Pain Treatment Specialists in Manhattan and Clifton, NJ. He is now accepting most major medical insurances, including Medicare.
Shane J. Volney
Harvard Medical School
NY & NJ PAIN SPECIALIST
Dr. Volney is double board certified in Anesthesiology and Pain Medicine by the American Board of Anesthesiology. He is currently seeing patients at our Pain Treatment Center in Manhattan and Clifton, New Jersey. Most pain treatments are covered by all major medical insurances and Medicare.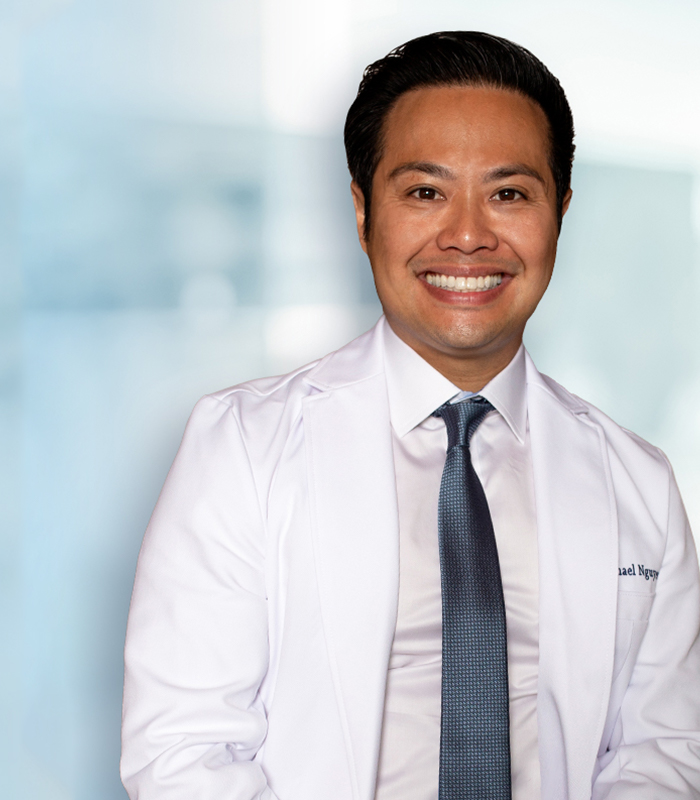 Michael Nguyen
Harvard Medical School
NY & NJ Pain Specialist
Dr. Michael Nguyen is world renowned in Pain Medicine. Dr. Nguyen completed his residency and advanced Pain fellowship training at Harvard Medical School. During his tenure at Harvard, Dr. Nguyen was awarded the "Mentor of the Year" and also "Teacher of the Year" award.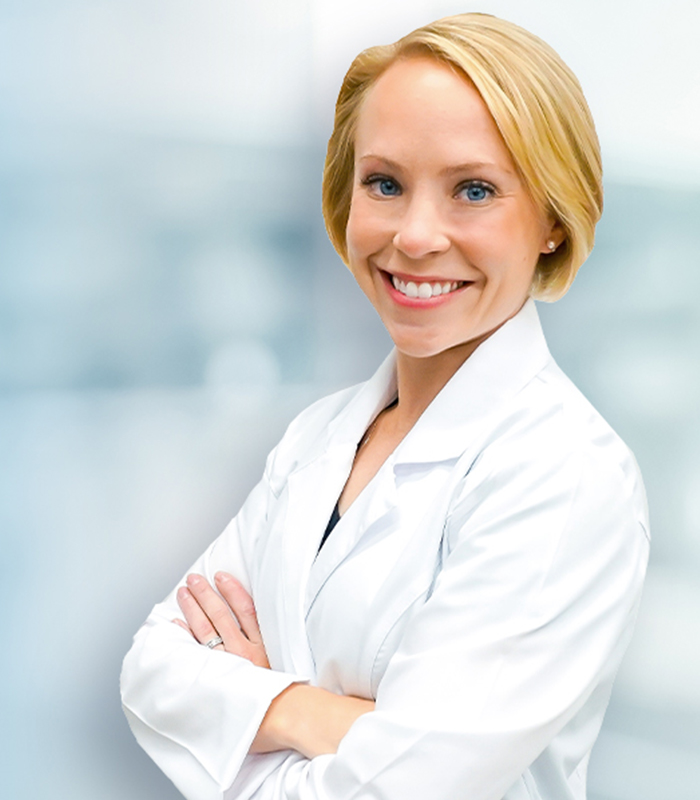 Dr. Laura Lombardi
Harvard Medical School
NJ PAIN SPECIALIST
Dr. Lombardi specializes in the treatment of back, neck, and joint pain. By using a range of minimally invasive modalities as well as advanced procedures, she helps patients achieve a pain free life without the need for surgery. Dr. Lombardi will be offering her pain treatment services in Clifton, New Jersey.
Suffering from Neck Pain in New York? Contact Pain Treatment Specialists for Effective Pain Management
ultima modifica:
2021-05-08T03:20:36-04:00
da