Meet with a Sciatica Doctor in NY and Find Relief from Symptoms of Sciatica
Warm summer weather means a season of outdoor get togethers, graduation parties, and weddings. Your social calendar is never as full as it is in July and August, and you're excited to reunite with friends and family members over such joyous events. This excitement is tempered with the growing pain radiating from your lower back. All of these upcoming events are all-day affairs, and you wonder if your back will be able to last without needing a rest. Perhaps it's time you schedule an appointment with a sciatica specialist who not only understands the symptoms of sciatica, but can also help you find relief from your lower back pain.
The team at Pain Treatment Specialists are ready to make your summer one to remember with a wide variety of minimally invasive back sciatica treatments designed to alleviate the weakness and numbness in the lower half of your body. At our cutting edge pain clinic in Midtown Manhattan, you'll schedule a consultation at your convenience with a personal concierge who also verifies your insurance information. The entire process of treating your lower back pain is quick, easy, and requires very little down time. Most back pain procedures have you up and on your feet the very same day. If your increasing lower back pain is causing you to second guess your summer plans, it's time to schedule a consultation with a sciatica doctor in NY at Pain Treatment Specialists.
Who is the Best Sciatica Doctor in NY?
Many people experience sciatica pain in their lives. Since your sciatic nerve is the longest nerve in the body, there are many places where it can be irritated or inflamed. When your sciatic nerve flares up, it causes shooting, sharp pains in your lower back, and the pain may also extend into your buttocks, hips, and legs. Numbness and weakness in your legs are also common symptoms of sciatica. Thankfully, surgery is typically not needed for sciatica and more conservative treatments are employed for effective results. At Pain Treatment Specialists, our sciatica doctors in NY use minimally invasive back pain treatments that provide weeks, if not months, of long-lasting lower back pain relief.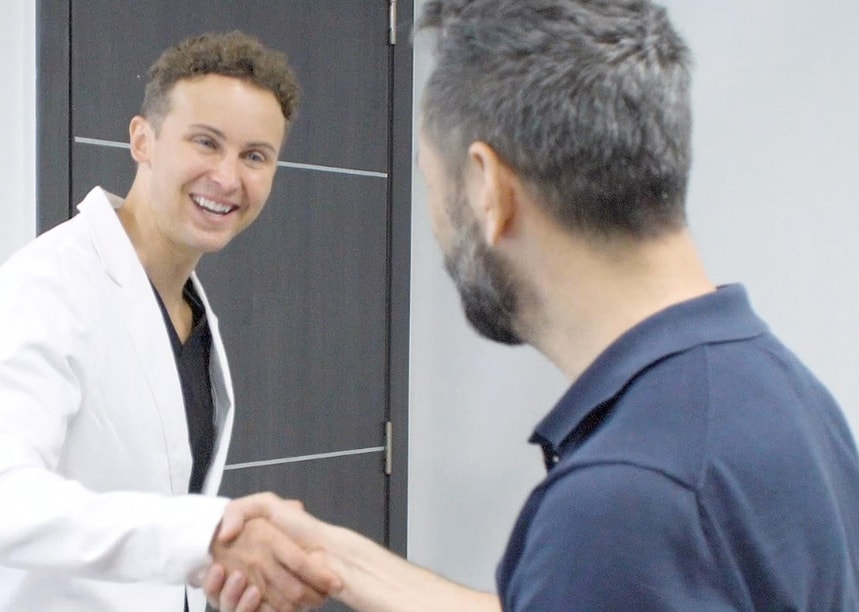 Dr. Shane Volney is a top sciatica doctor in NY at our pain clinic on Madison Avenue. He is a former Clinical Instructor at Harvard Medical School, where he taught for 7 years in the fields of anesthesiology, pain medicine, and palliative care. He is regularly invited to national medical conferences where he teaches his colleagues in pain medicine about the latest advances in treating chronic pain issues with minimally invasive treatments. This is in addition to his regular contributions to medical textbooks where he authors chapters on pain medicine and anesthesiology. Dr. Volney's most impressive credential is his bedside manner, which his patients describe as "kind", "thorough", and "compassionate."
Dr. Volney is just one of the Harvard trained pain doctors at Midtown's Pain Treatment Specialists. Schedule an appointment today and meet with a top sciatica pain doctor in NYC who is able to alleviate your lower back pain.
What are the Most Effective Sciatica Treatments?
Sciatica treatments are minimally invasive by design: this long, branching nerve affects so many other parts of your body, it makes sense to only treat the portion that's causing you pain. At Pain Treatment Specialists, our board certified back pain doctors understand the causes of sciatica, and how to best treat the source of your pain. For example, herniated discs are commonly to blame for sciatic nerve pain, since the bulging disc puts pressure on your sciatic nerve.
If a herniated disc is the cause of your sciatica pain, then a lumbar epidural is an effective lower back treatment option. This injection delivers medicines to the epidural space of your spine, which is a fat-filled area between the bone and the protective sac of spinal nerves. These medicines numb the irritated nerves, and provide long-lasting back pain relief. Physical therapy is often used in conjunction with minimally invasive back pain treatments, but many patients are in too much pain to begin therapy. A lumbar epidural allows you to begin feeling enough pain relief that PT is a viable treatment option.
Inflammation of the sacroiliac joint is another common cause of lower back pain. An SI joint injection treats this type of back pain by using a local anesthetic to deliver pain medicine to the sacroiliac joint. Your back pain doctor uses a special x-ray called a fluoroscope to identify the exact location of your sacroiliac joint, ensuring targeted and effective back pain relief.
Not sure what type of lower back pain is right for you? Contact the sciatica doctors in NY at Pain Treatment Specialists and receive an expert diagnosis and treatment plan that attacks your lower back pain.
What are Common Symptoms of Sciatica?
The type of back pain felt by sciatica is one of the hallmarks of this condition. People who experience pain caused by sciatica often feel several symptoms such as numbness, tingling, and shooting pain that begins in their lower back and radiates down their buttocks and hips into their legs. Many patients describe feeling a shock or jolt of pain when they complete a quick movement like sneezing. This is often accompanied by inflammation and swelling in your lower back, and pain and weakness in one of your legs.
Summer's sweet season is too short to be marred by sciatic pain. Book an appointment at Pain Treatment Specialists, located near Bryant Park, and treat your symptoms of sciatica. Now, the only thing you'll have to worry about during all these summer parties is remembering a gift!
Book a Consultation
Scheduling a consultation with one of our pain treatment specialists is one of the best ways to determine the proper solution for pain relief.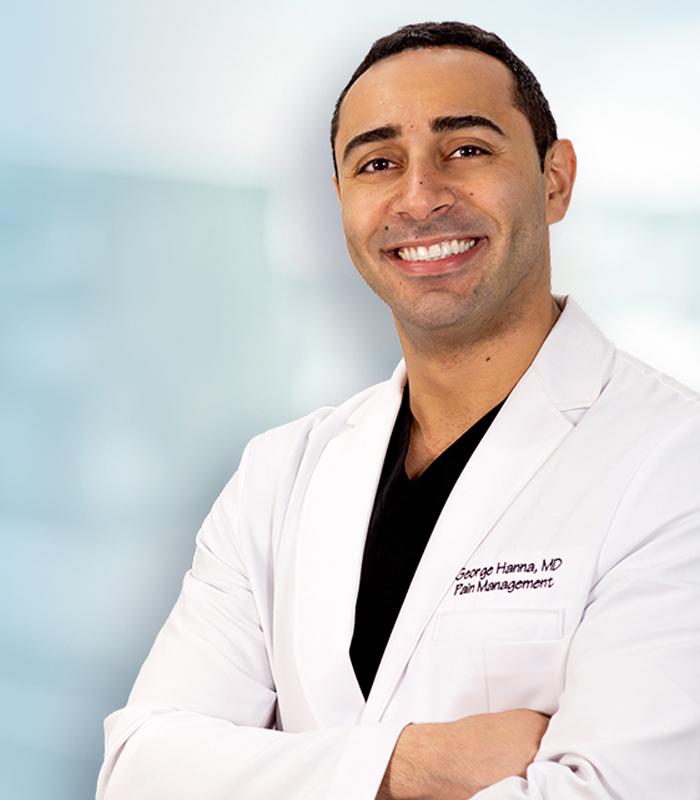 George Hanna
Harvard Medical School
Director of Pain Management
Dr. George Hanna is a nationally recognized pain management specialist and Double Board Certified in anesthesiology and pain management medicine. Dr. Hanna is currently available at Pain Treatment Specialists in Manhattan and Clifton, NJ. He is now accepting most major medical insurances, including Medicare.
Shane J. Volney
Harvard Medical School
NY & NJ PAIN SPECIALIST
Dr. Volney is double board certified in Anesthesiology and Pain Medicine by the American Board of Anesthesiology. He is currently seeing patients at our Pain Treatment Center in Manhattan and Clifton, New Jersey. Most pain treatments are covered by all major medical insurances and Medicare.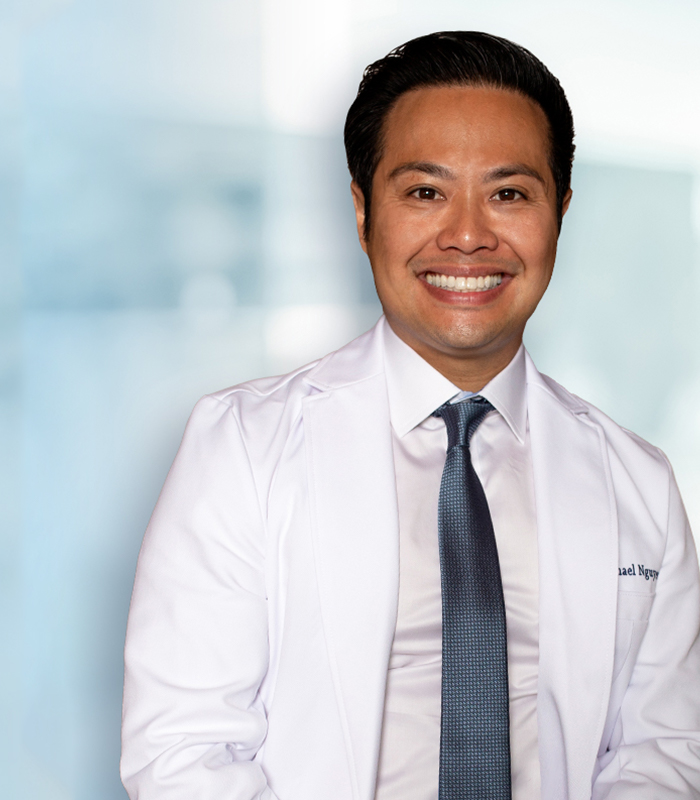 Michael Nguyen
Harvard Medical School
NY & NJ Pain Specialist
Dr. Michael Nguyen is world renowned in Pain Medicine. Dr. Nguyen completed his residency and advanced Pain fellowship training at Harvard Medical School. During his tenure at Harvard, Dr. Nguyen was awarded the "Mentor of the Year" and also "Teacher of the Year" award.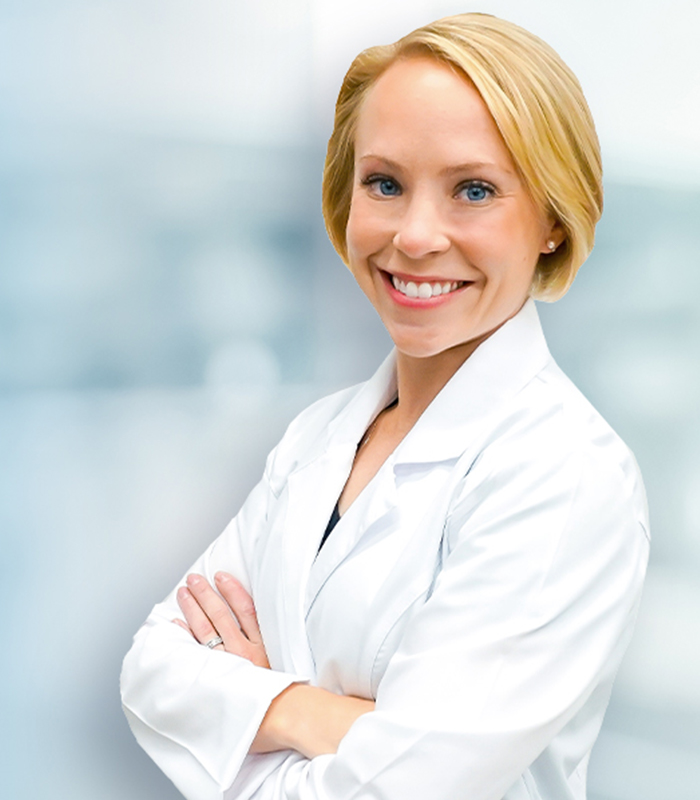 Dr. Laura Lombardi
Harvard Medical School
NJ PAIN SPECIALIST
Dr. Lombardi specializes in the treatment of back, neck, and joint pain. By using a range of minimally invasive modalities as well as advanced procedures, she helps patients achieve a pain free life without the need for surgery. Dr. Lombardi will be offering her pain treatment services in Clifton, New Jersey.
Meet with a Sciatica Doctor in NY and Find Relief from Symptoms of Sciatica
ultima modifica:
2021-06-18T10:14:22-04:00
da