Who Is the Best Sciatica Pain Doctor in Manhattan?
Where Can I Find The Best Sciatica Pain Doctor In Manhattan?
Sciatica nerve pain is a common condition. It can range from a feeling of discomfort, to an electrifying jolt of pain which can be debilitating. The sciatic nerve runs from the lower lumbar spine to the buttock, leg and foot. This type of pain commonly affects only one side of the body. The good news is that there are many non-invasive treatments for sciatica pain relief. These treatment options are low risk, pain free and highly effective in alleviating back pain. Best of all, these innovative treatments are carried out by board certified, Harvard-trained pain doctors at their state of the art Manhattan clinic. Click HERE to schedule an appointment with a leading pain doctor at The Pain Treatment Specialists in Manhattan.
It is natural to have many questions about sciatica pain. That's why we will answer: –
What are the symptoms of sciatica?
What causes sciatica?
What is the best way to treat sciatica?
What are the risk factors?
How much does back pain treatment cost?
The Pain Treatment Specialists house a team of expert doctors who received their medical training at Harvard. This prestigious medical school is the top medical school in the world and has access to the latest treatments and research in pain relief. All of the doctors at The Pain Treatment Specialists have passed rigorous medical examinations and continually contribute to further advancing the latest procedures in pain medicine.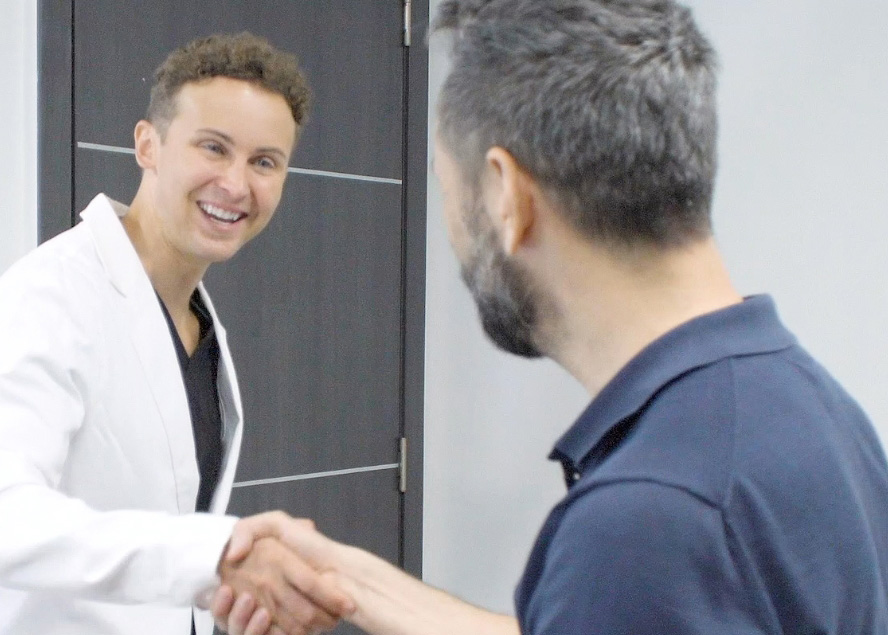 At The Pain Treatment Specialists, our doctors are: –
Board certified – our doctors have passed rigorous medical examinations and have reached the highest possible levels of medical training.
Harvard alumni – all of our sciatica specialists attended Harvard Medical School. They are committed to scientific research and using the latest minimally invasive treatment options.
Compassionate – our doctors see you as more than your symptoms. They understand why you might be worried about your nerve pain and work with you to create a unique care plan.
Based in state of the art facilities – our expert manhattan pain clinic is located next to the Flatiron neighborhood. It is near The Chrysler Building and has excellent transport links to Grand Central Station, Penn Station and major subway lines.
If you want to receive first-class care in state of the art NYC settings, be sure to book an appointment with the best sciatica pain doctor in manhattan. For now, let's look at some of the most common symptoms and causes of sciatica.
What Are The Symptoms Of Sciatica?
If you struggle with back problems, then you aren't the only one. Sciatica affects millions of Americans every year and it's important you seek medical advice from a board certified pain doctor. If not, your nerve pain could become even worse or lead to further health problems.
The most common symptoms of sciatica include: –
A sharp shooting pain that can occur anyway along the nerve pathway (pain radiating from the lower lumbar to the buttocks, leg and down to the foot).
Pain that usually only affects one side of the body.
Muscle weakness caused by pain.
Numbness, pain and tingling in the affected foot.
Pain that is accompanied by loss of control of bladder and/ or bowel movements.
If you experience any of these symptoms, or if you are worried about back pain in general, it is highly recommended you book an appointment with a leading sciatica pain doctor in manhattan. They will spend time investigating the causes of your back pain before recommending the best treatment plan for you.
What Causes Sciatica?
Now that we've looked at the symptoms of sciatic nerve pain, let's take some time to explore some of the most common causes.
Degenerative disc disease – this describes when the vertebral discs of the spine wear down over time. It is an age-related condition and can occur to one or many discs.
Herniated discs – the rubbery discs that lie between each bone in the spine contain a soft center (nucleus) and a hard exterior (annulus). If a disc herniates, it means the soft jelly-like interior of the nucleus has been pushed out through a crack in the annulus. This can irritate surrounding nerves.
Spinal stenosis – this is a narrowing of the spine which can cause excessive pressure to be placed on the spinal nerves.
Spondylolithesis – this is associated with degenerative disc disorders. It describes when one of the spinal bones extends forward over the other. The extension of the spinal bone can pinch nerves and aggravate the sciatic nerve.
These are a few examples of the many different conditions that can lead to pain. That's why it's highly recommended you book an appointment with an expert doctor to help you receive a diagnosis and treatment plan.
What Is The Best Way To Treat Sciatica?
The good news is that the best treatment for sciatica includes some of the latest techniques in pain medicine. Avoiding risky surgeries and narcotics is the safest and healthiest way to get you back on your feet. Your pain doctor can recommend muscle relaxants and physiotherapy to help alleviate your nerve pain. However, there are many minimally invasive treatment options which also might be beneficial. These include: –
Lumbar Epidural – pain relieving medicine can be delivered directly into the epidural space (the fat-filled area between the bone and protective sac of nerves). This reduces inflammation and pain in the affected area.
Radiofrequency Ablation – this is an excellent option for chronic low back pain. It describes when a pain doctor uses alternating current technology to deactivate the nerve area endings which are sending pain signals to the brain. It allows painful structures to be deactivated and can alleviate nerve pain for up to one year.
SI Joint Injection – a sacroiliac joint injection describes when a pain doctor injects pain relieving medicine directly into the sacroiliac joint. This is achieved by using fluoroscopy (a special type of X-Ray) to guide the needle into the root cause of the pain. Local anesthetic is also used to ensure comfort levels remain throughout the procedure.
COOLIEF SI Joint Cooled RF – an insulated electrode is placed on your skin. A pain doctor then uses small currents of radiofrequency energy to heat up and deactivate the nerves. This stops the nerves sending pain signals from the lumbar to the brain. 
What Are The Risk Factors?
As with any health issue, there are risk factors which can increase the likelihood of developing  nerve pain. These include: –
Age – as you age, your spine can undergo changes. These alterations can lead to increased incidences of herniated discs and bony spurs forming.
Diabetes – this increases the risk of nerve damage due to the way the body regulates sugar.
Occupation – if you are in a job that requires you to lift heavy items, you could be more at risk of damaging your back. Desk-based jobs also increase the risk of pain because of sitting for prolonged periods of time.
Weight – if you are overweight, you risk putting excess pressure on the sciatic nerve.
If you are worried about developing sciatic nerve pain, please book an appointment with an expert sciatica pain doctor in manhattan. They will spend time with you to discuss your concerns and establish a course of action for you.
How Much Does Back Pain Treatment Cost?
Now that we've looked at the best doctors and treatments for sciatica pain, you might be wondering how much it would cost.
At The Pain Treatment Specialists, you will be welcomed by our front of house team. Our experienced team can take your insurance information from you and explain your current cover and benefits. They will be in touch with your insurance provider directly so that you can receive treatment promptly. Best of all, you won't be faced with any hidden costs or bills. Before your treatment starts, you will be fully aware of how much you owe (if applicable) and what to expect.
Book a Consultation
Scheduling a consultation with one of our pain treatment specialists is one of the best ways to determine the proper solution for pain relief.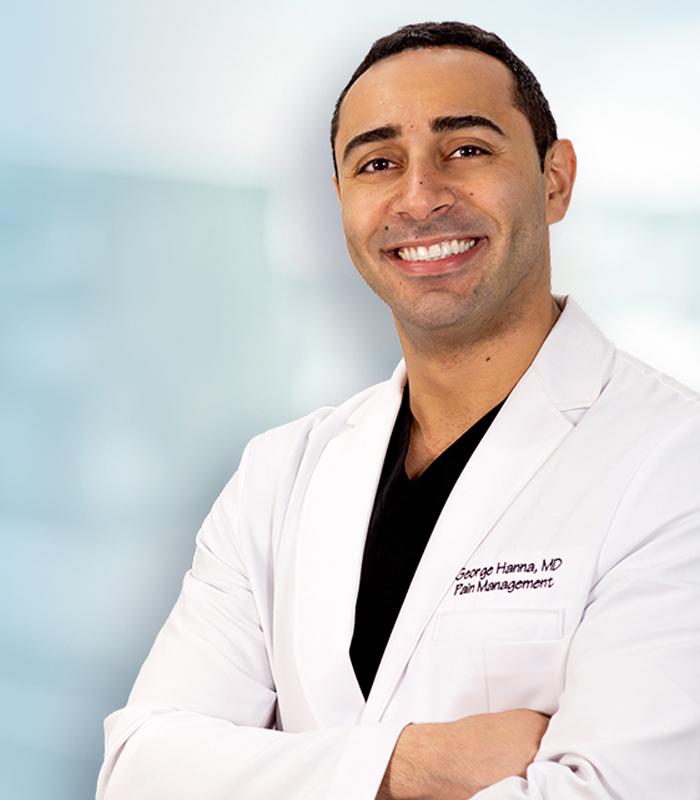 George Hanna
Harvard Medical School
Director of Pain Management
Dr. George Hanna is a nationally recognized pain management specialist and Double Board Certified in anesthesiology and pain management medicine. Dr. Hanna is currently available at Pain Treatment Specialists in Manhattan and Clifton, NJ. He is now accepting most major medical insurances, including Medicare.
Shane J. Volney
Harvard Medical School
NY & NJ PAIN SPECIALIST
Dr. Volney is double board certified in Anesthesiology and Pain Medicine by the American Board of Anesthesiology. He is currently seeing patients at our Pain Treatment Center in Manhattan and Clifton, New Jersey. Most pain treatments are covered by all major medical insurances and Medicare.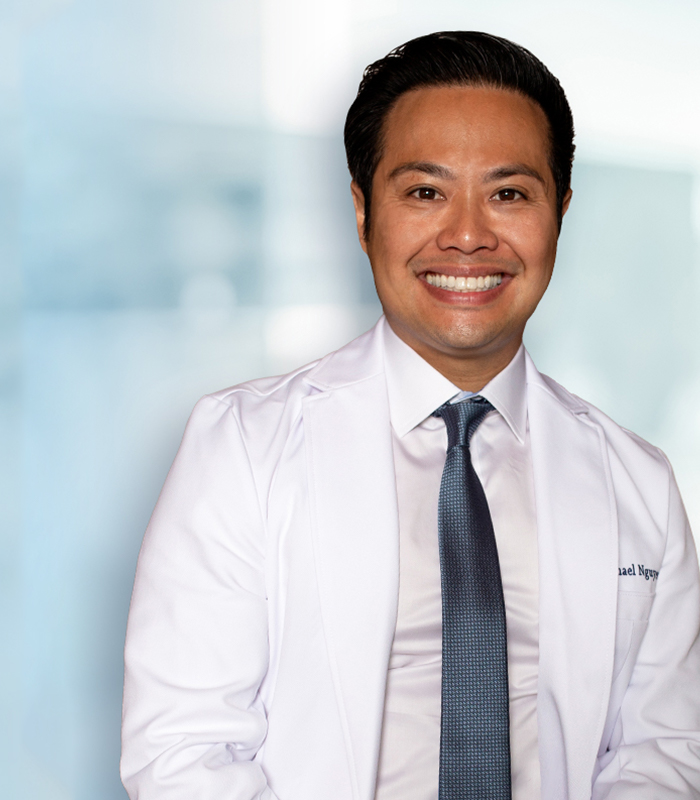 Michael Nguyen
Harvard Medical School
NY & NJ Pain Specialist
Dr. Michael Nguyen is world renowned in Pain Medicine. Dr. Nguyen completed his residency and advanced Pain fellowship training at Harvard Medical School. During his tenure at Harvard, Dr. Nguyen was awarded the "Mentor of the Year" and also "Teacher of the Year" award.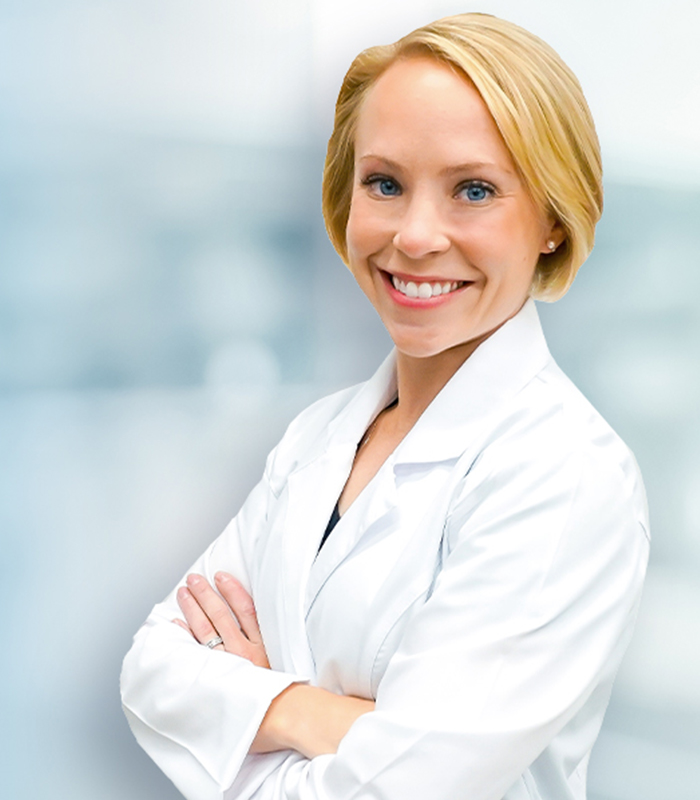 Dr. Laura Lombardi
Harvard Medical School
NJ PAIN SPECIALIST
Dr. Lombardi specializes in the treatment of back, neck, and joint pain. By using a range of minimally invasive modalities as well as advanced procedures, she helps patients achieve a pain free life without the need for surgery. Dr. Lombardi will be offering her pain treatment services in Clifton, New Jersey.
Who Is the Best Sciatica Pain Doctor in Manhattan?
ultima modifica:
2021-02-12T13:41:23-05:00
da