What Can a Sciatica Pain Specialist in NY Do for Chronic Lower Back Pain?
Early spring can never seem to make up its mind when it comes to weather. One day it's warm enough to go without a jacket, and the next you're caught in the middle of an unexpected snowstorm. Since the threat of snow is still looming, you keep your trusty shovel close to the front door. After months of repeating this task, you pay less attention to your shoveling form and concentrate on how quickly you can get back inside. Halfway through clearing the sidewalk, your lower back begins to ache, and by the time you're done, there's sharp, shooting pain radiating from your back down to your legs. What is this pain, and how can you get rid of it quickly?
When lower back pain goes down through your buttocks and into your hips and legs, the cause of your pain is likely an irritated sciatic nerve. The best way to receive the proper diagnosis and treatment of your lower back pain is visiting a sciatica pain specialist in NY. Pain Treatment Specialists are your best choice for sciatica nerve pain, and have a team of Harvard trained back pain doctors ready to meet your needs. By using minimally invasive back pain treatments, you'll feel long-lasting back pain relief. Book an appointment at our Midtown Manhattan back pain clinic and you'll be paired with a personal concierge who matches you with an appointment that works around your busy schedule.
Who is the Top Sciatica Pain Specialist in NY?
Not all back pain doctors use the same methods for treating your lower back pain. An orthopedic doctor or orthopedic surgeon is more likely to suggest surgery for your back pain, because their specialized training focuses on this method for pain relief. At Pain Treatment Specialists, our back pain doctors are pain management specialists, not orthopedic surgeons. This means that their training focuses on relieving chronic pain without the use of surgery, and by using minimally invasive treatments. Some of the back pain doctors you'll find at our pain clinic on Madison Avenue include: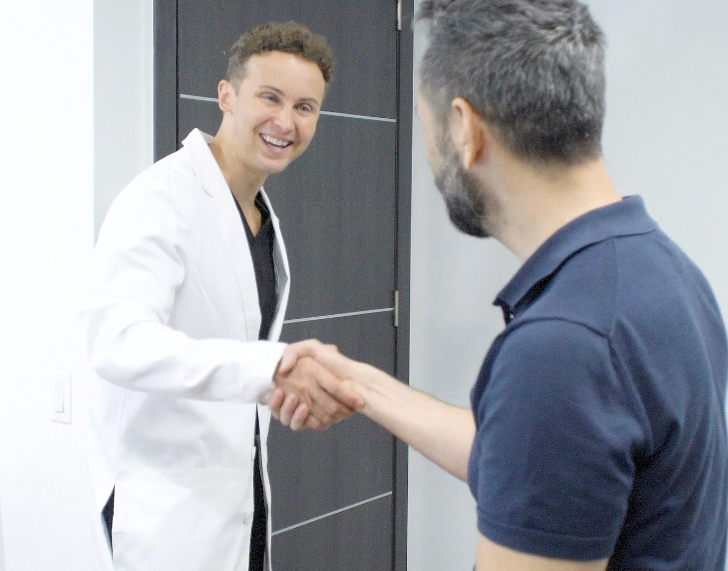 Dr. George Hanna: Dr. Hanna is the former Director of Pain Innovations and Technology at Harvard Medical School, and former Medical Director of Pain Management at Martha's Vineyard Hospital. His background and board certifications in anesthesiology, pain medicine, and interventional pain management make Dr. Hanna the perfect choice for a sciatica pain specialist in NY. His patients also note his calm and caring bedside manner, and his thorough approach to their back pain treatment plan.
Dr. Shane Volney: Dr. Volney is a former Clinical Instructor at Harvard Medical School, and also worked in Kenya teaching local practitioners about new advances in pain medicine. His commitment to serving people continues at Pain Treatment Specialists, where he customizes a back pain treatment plan for each patient that includes the patient's overall health and well-being. This holistic approach wins praise from his patients, who describe his approach as very thorough while still remaining compassionate.
Schedule a consultation at Pain Treatment Specialists and see how Dr. Volney and Dr. Hanna are able to find minimally invasive solutions to your chronic lower back pain.
What are the Most Effective Sciatica Treatments for My Medical Condition?
Sciatica pain is caused by herniated discs, or spinal stenosis. Both of the medical conditions put pressure on the sciatic nerve, which is one of the most sensitive nerves in the body. The sciatica specialists at Pain Treatment Specialists understand that this pain is intense, and causes real problems in your daily life. Through their sciatica treatments, you'll find relief from the pain, swelling, pressure, and radiating pain caused by the inflammation of your sciatic nerve.
An epidural steroid injection is one of the first sciatica treatments utilized. During this procedure, your sciatica doctor uses a fluoroscope, which is a special live-guided x-ray, to identify your epidural space. Once the exact location is identified, medicine is injected into the epidural space of your spine, providing long-lasting back pain relief. You'll be back on your feet the same day and feeling noticeably better. This back pain relief lasts for weeks, if not months.
If an epidural steroid injection provides effective back pain relief, this allows patients to complete a series of physical therapy treatments. During PT sessions, your physical therapist moves your lower back through a series of stretches and exercises that relieve the stress put on your sciatic nerve. They will also apply heat and cold therapies to your lower back, and may give you some at-home exercises to complete for more effective pain relief.
Book an appointment at New York City's Pain Treatment Specialists, where you'll meet with top rated back pain doctors for long lasting sciatica pain relief.
Can I Complete Back Pain Treatments at Home?
You can find back pain relief from at-home treatments, such as icing in 20 minute intervals. Gentle exercises like yoga and swimming also help keep your body active and your lower back flexible. If you spend a lot of time sitting and at a computer, schedule breaks every 15-20 minutes where you get up and walk around, which relieves pressure on your lower back. Be mindful of your posture while sitting as well, since hunching over or sitting at an angle can aggravate your lower back pain. Finally, over the counter medicines like ibuprofen and aspirin work for short-term back pain relief.
You'll find the top rated sciatica pain specialists in NY at Pain Treatment Specialists, where our team of Harvard trained back doctors look forward to meeting with you. You're never rushed through your appointments, and have time to ask questions about your care and treatment plan. Located near Bryant Park, our back pain clinic is easy to access for long-lasting back pain relief.
Book a Consultation
Scheduling a consultation with one of our pain treatment specialists is one of the best ways to determine the proper solution for pain relief.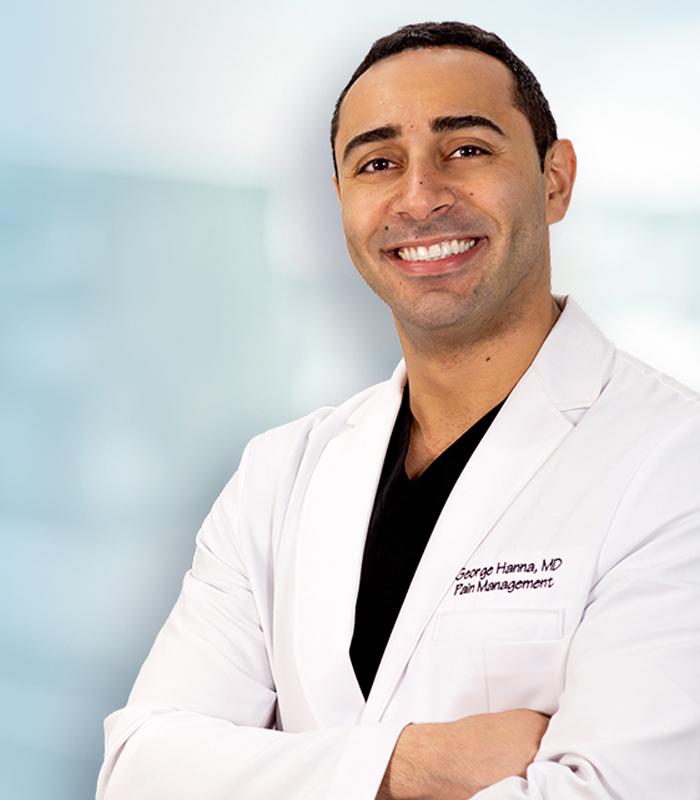 George Hanna
Harvard Medical School
Director of Pain Management
Dr. George Hanna is a nationally recognized pain management specialist and Double Board Certified in anesthesiology and pain management medicine. Dr. Hanna is currently available at Pain Treatment Specialists in Manhattan and Clifton, NJ. He is now accepting most major medical insurances, including Medicare.
Shane J. Volney
Harvard Medical School
NY & NJ PAIN SPECIALIST
Dr. Volney is double board certified in Anesthesiology and Pain Medicine by the American Board of Anesthesiology. He is currently seeing patients at our Pain Treatment Center in Manhattan and Clifton, New Jersey. Most pain treatments are covered by all major medical insurances and Medicare.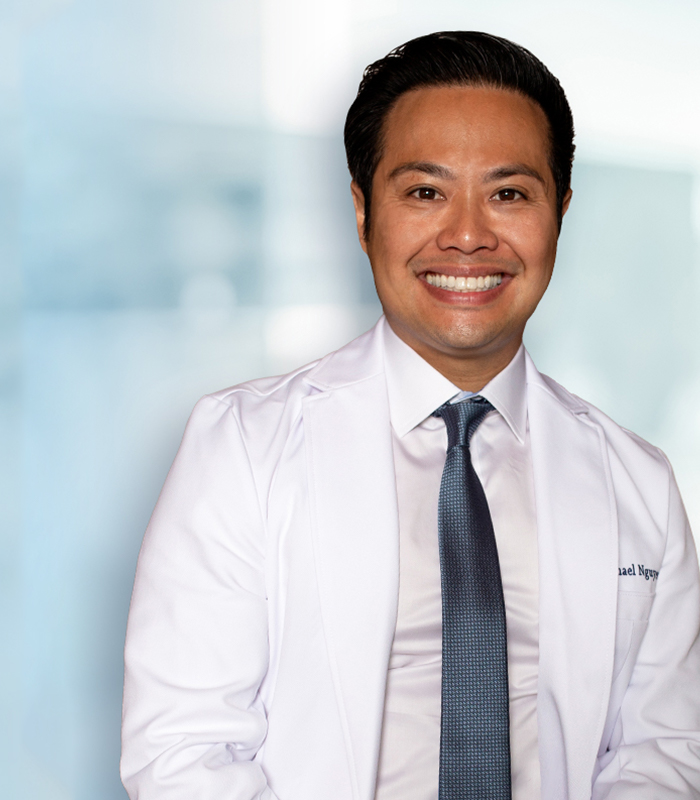 Michael Nguyen
Harvard Medical School
NY & NJ Pain Specialist
Dr. Michael Nguyen is world renowned in Pain Medicine. Dr. Nguyen completed his residency and advanced Pain fellowship training at Harvard Medical School. During his tenure at Harvard, Dr. Nguyen was awarded the "Mentor of the Year" and also "Teacher of the Year" award.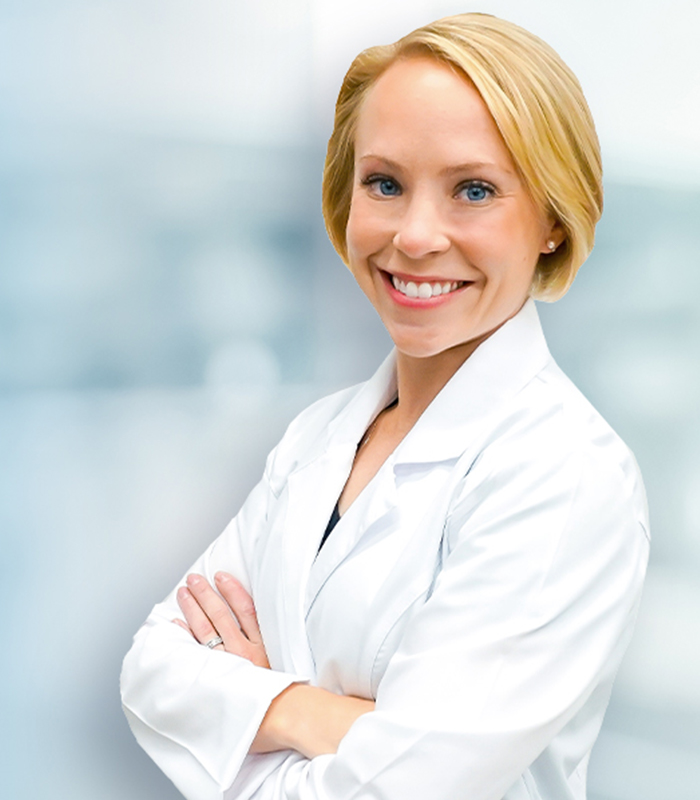 Dr. Laura Lombardi
Harvard Medical School
NJ PAIN SPECIALIST
Dr. Lombardi specializes in the treatment of back, neck, and joint pain. By using a range of minimally invasive modalities as well as advanced procedures, she helps patients achieve a pain free life without the need for surgery. Dr. Lombardi will be offering her pain treatment services in Clifton, New Jersey.
What Can a Sciatica Pain Specialist in NY Do for Chronic Lower Back Pain?
ultima modifica:
2021-03-06T12:00:09-05:00
da