Are Stem Cells for Knees Safe and Effective?
What is Stem Cell Treatment for Joint Pain?
Stem cell therapy for knees is part of a promising field of regenerative medicine aimed at helping your body heal itself. Stem cells are an area of significant research because they are undifferentiated, or "blank," and capable of developing into cells that serve multiple functions in the body. Most other cells in the body have a designated purpose. For instance, red blood cells transport oxygen through the blood. But stem cells are able to transform into specialized cells like muscle or blood cells. They're also able to replicate indefinitely, unlike other cells.
Stem cell research has revealed many ways to promote the growth factors of healthy new cells, particularly since stem cells can replace damaged tissues and create new cells. In stem cell procedures, doctors extract a small amount of blood, often from the arm, and run it through a centrifuge that concentrates the stem cells before injecting them into your knee joint or knee cartilage. Stem cells can also be harvested from bone marrow, fat cells in the abdomen, or umbilical cords.
Is Regenerative Cell Treatment Safe and FDA Approved?
The FDA currently deems stem cell therapy as "investigative" and "promising," but not yet widely approved. The FDA approves umbilical cord blood-derived stem cells for blood cancers and certain disorders. There is debate in the FDA community about whether to tighten regulations on stem cell clinics after reports of serious side effects. For instance, there are reports of blindness following stem cell therapy in the eyes for macular degeneration. Other concerns include the risk of cells replicating to grow tumors.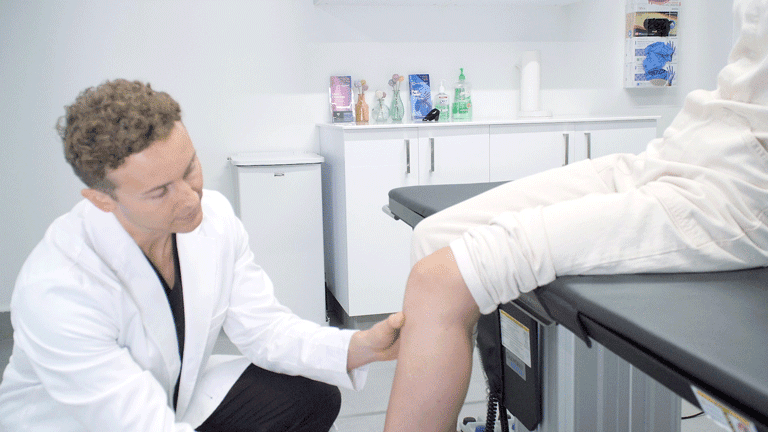 But one area with the most supportive research and the least risk of complications is stem cell therapy for knees. Since the knees are not attached to vital organs like the heart, lungs, eyes, or brain, the risk of serious side effects is lower. In addition, stem cell knee injections are often targeted at cartilage, for instance with Osteoarthritis, rather than at blood cells, nerves, or muscles.
Does Regenerative Medicine Work?
Regenerative medicine in the form of stem cell treatments continues to show promising results and warrants increasing research. It is most proven in applications like platelet rich plasma therapy for knees. A word of caution, however– stem cells for knees are not advised from unlicensed, uncertified practitioners. Look for a board certified medical doctor who is fellowship trained in pain medicine. This is still an emerging field of study, and one that requires a physician attuned to the latest findings. When it is done properly, it has the potential to relieve knee pain.
It's important to remember that regenerative medicine is not limited to stem cell treatments. Nor are stem cells the most proven or effective remedy for most types of knee pain. There are multiple ways to help the body heal and restore itself, which interventional doctors like the team at Pain Treatment Specialists are trained in. Contact us to learn more about minimally invasive, regenerative treatments, including stem cells for knees.
Is Regenerative Cell Therapy Better Than Other Treatments?
Regenerative knee injections are sometimes applicable for certain conditions like Osteoarthritis. Since this disease is degenerative, platelet rich plasma can help the body replace the damaged or depleted cells. However, there are other more proven treatments for knee pain, like corticosteroid injections, viscosupplementation, radiofrequency ablation, nerve blocks, lubricant injections, and even things like knee braces and physical therapy. Stem cells for knees are not better than other treatments for knee pain, and for some causes of knee pain, they are not advisable or effective at all.
Is Stem Cell Injection Therapy Painful?
Stem cell injections are similar in sensation to other knee injections like corticosteroids or lubricant injections, except that they require both an extraction and an injection. Your doctor can apply a topical or local anesthetic to numb the area before injecting. All of the minimally invasive procedures performed at Pain Treatment Specialists are quick, gentle, and virtually pain-free. Some patients will experience mild soreness at the injection site, but nothing more than you would feel after any type of shot, blood draw, or injection.
What Are the Amniotic Injection Side Effects?
Most patients don't have serious side effects with knee injections, whether they are corticosteroid, stem cell, or lubricant injections. However, you may experience temporary mild pain or swelling. But some patients have experienced serious side effects with other types of stem cell transplants, including those performed in organs, eyes, or blood. So always choose a reputable, experienced doctor for stem cell treatments, or better yet, choose one of the FDA-approved solutions for knee pain like corticosteroid injections.
What Are the Amniotic Stem Cell Injection Reviews?
Amniotic stem cell injections receive mixed reviews, in part because of the multiple ways stem cells are being harvested and used. For example, umbilical cord stem cells harvested properly and in the right time period from a postnatal mother have largely positive reviews for blood cancer treatment. But this is also a more dire disease where the benefits outweigh the risk. For other conditions like Osteoarthritis or macular degeneration, a more tried and tested approach gets better reviews, since experts still debate the risks and efficacy of stem cells for certain conditions.
How Much Do Stem Cell Injections Cost?
Stem cell therapy cost for knees ranges from $2,000-$8,000, depending on who performs it. In contrast, total knee replacement surgery averages $5,000-$10,000 out of pocket, assuming insurance covers part of the surgery. For many patients, stem cells for knees are more affordable than knee replacement surgery, and also less painful and quicker to bounce back from. But the most affordable option is still to use FDA-approved, interventional tactics like steroid injections, viscosupplementation, physical therapy, radiofrequency ablation, or genicular nerve blocks.
Is Stem Therapy Covered by Insurance?
Many insurance policies do not cover stem cells for knees, although some cover it in FDA-approved usages. Always check with your insurance company before beginning stem cell therapy so you aren't surprised by a hefty bill. The team at Pain Treatment Specialists works to ensure your coverage for every procedure we perform before you begin. We'll always keep your out-of-pocket costs as low as possible, and you'll never be caught off guard by your treatment costs.
Is Stem Cell Therapy for Pain Right for Everyone?
Currently, stem cell therapy is not right for everyone, for several reasons. First, many stem cell treatments are not FDA-approved, which means they aren't safe for all patients or conditions. Second, they typically are not covered by insurance, so many patients can't afford stem cells. Third, stem cell treatment is not applicable to all illnesses or injuries. For example, if your knee pain stems from a fracture, a torn ligament, fibromyalgia, bad shoes, a pulled muscle, or a dislocation, stem cells won't fix the problem. It's important to get a clear diagnosis for your knee pain before considering stem cells for knees.
Are There Renu Stem Cell or Other Stem Injections Near Me?
If you're looking for "stem cell therapy near me," contact the experts at Pain Treatment Specialists. Our Harvard-trained doctors are leaders in the field of interventional and regenerative medicine. We'll make sure you have the correct diagnosis and determine if stem cell therapy is right for you. All of our solutions are minimally invasive and preventative, aimed at helping your body heal itself. We have locations throughout New York and New Jersey, but also treat patients from around the world. Contact us to see if stem cells for knees are advised for your condition.
Book a Consultation
Scheduling a consultation with one of our pain treatment specialists is one of the best ways to determine the proper solution for pain relief.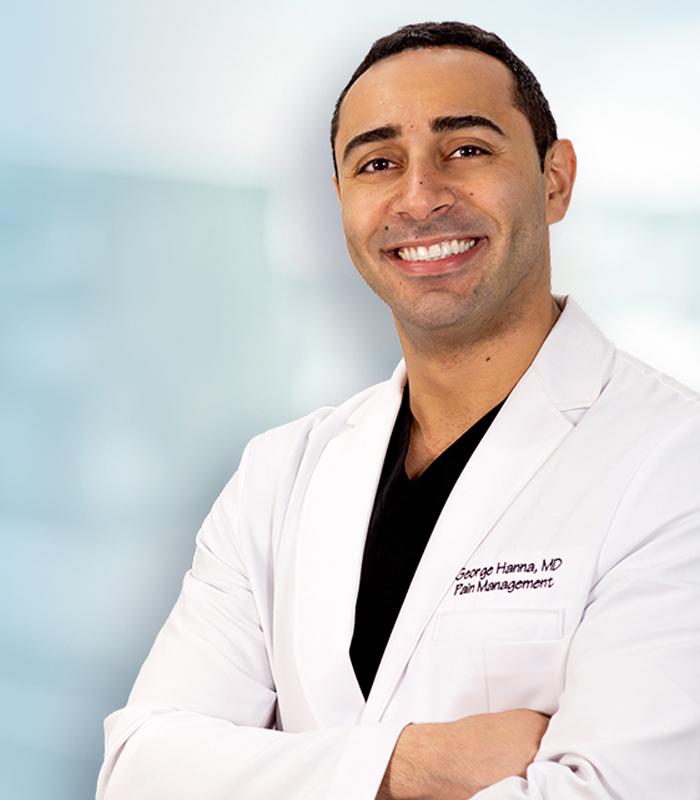 George Hanna
Harvard Medical School
Director of Pain Management
Dr. George Hanna is a nationally recognized pain management specialist and Double Board Certified in anesthesiology and pain management medicine. Dr. Hanna is currently available at Pain Treatment Specialists in Manhattan and Clifton, NJ. He is now accepting most major medical insurances, including Medicare.
Shane J. Volney
Harvard Medical School
NY & NJ PAIN SPECIALIST
Dr. Volney is double board certified in Anesthesiology and Pain Medicine by the American Board of Anesthesiology. He is currently seeing patients at our Pain Treatment Center in Manhattan and Clifton, New Jersey. Most pain treatments are covered by all major medical insurances and Medicare.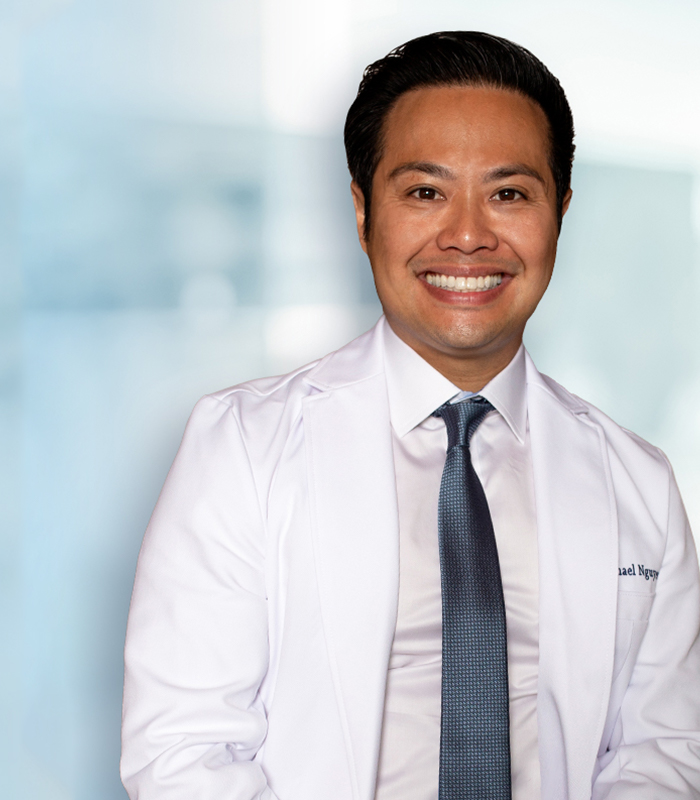 Michael Nguyen
Harvard Medical School
NY & NJ Pain Specialist
Dr. Michael Nguyen is world renowned in Pain Medicine. Dr. Nguyen completed his residency and advanced Pain fellowship training at Harvard Medical School. During his tenure at Harvard, Dr. Nguyen was awarded the "Mentor of the Year" and also "Teacher of the Year" award.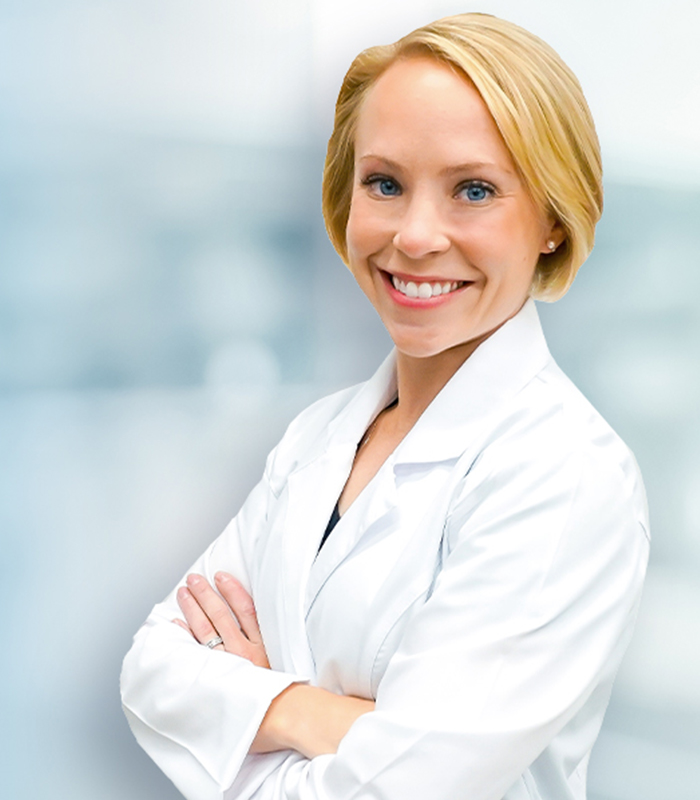 Dr. Laura Lombardi
Harvard Medical School
NJ PAIN SPECIALIST
Dr. Lombardi specializes in the treatment of back, neck, and joint pain. By using a range of minimally invasive modalities as well as advanced procedures, she helps patients achieve a pain free life without the need for surgery. Dr. Lombardi will be offering her pain treatment services in Clifton, New Jersey.
Are Stem Cells for Knees Safe and Effective?
ultima modifica:
2020-11-19T07:15:24-05:00
da