What is a Nerve Doctor Called? Consult with the Pain Experts at Pain Treatment Specialists
Clever subtitle to add here to create interest
Brief description of what te readers will find below, like a summary of the treatment or why they should be reading this
Nerve pain from a chronic pain condition like rheumatoid arthritis or an acute back injury can stop you dead in your tracks. You might think that you can gear up and begin shoveling the accumulated snow in the driveway, but your nerve pain flares up as soon as the cold air hits your extremities. Temperature fluctuations affect your nerve pain, but there are other times when the pain seems like it comes out of nowhere and causes you to alter your day's plans. Instead of settling for the couch to rest, it's best to meet with a nerve pain doctor who can isolate the cause of your nerve pain, and provide a minimally invasive treatment plan to improve your quality of life.
What is a nerve doctor called? At Pain Treatment Specialists, a nerve doctor is called a pain management specialist. This type of doctor does not perform surgery for nerve pain, and instead customizes a pain management plan that utilizes cutting-edge pain treatments. If you want to help your nervous system heal, book an appointment at one of our pain clinics in NYC, Long Island, or northern NJ and see how different life feels when you're relieved of your nerve pain.
Are you interested in get more information about your condition or get a treatment?
Fill the form below to start!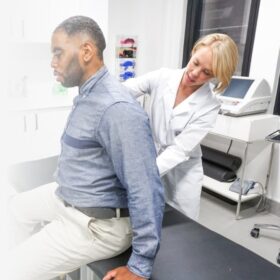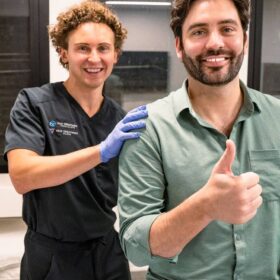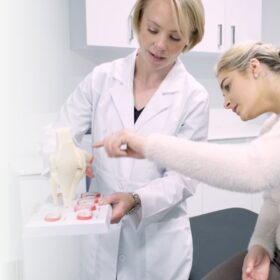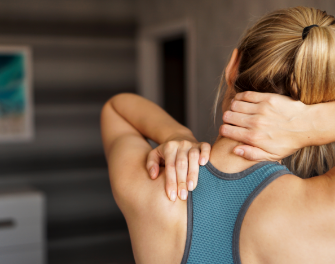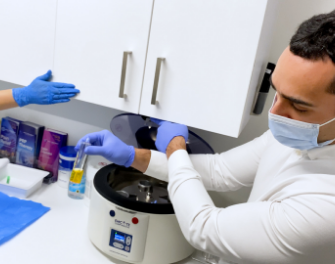 What is a Nerve Doctor Called?
Your body's nervous system is a complex pathway of synapses, and finding a doctor who treats your specific nerve pain can feel overwhelming. Many people associate nerve issues with neurological disorders, which easily clogs your search feed when you're seeking relief from nerve pain in your back or legs. Instead of trying to search through search results like "neurologist or rheumatologist for MS", "can neurologists prescribe anxiety medication",  "where do neurosurgeons work", or "neurologist near me" simply contact Pain Treatment Specialists for clearcut answers. Our interventional pain doctors are not neurosurgeons or neurologists, but are experts in complex nerve pain issues and how to relieve your nerve pain.
One of our top nerve pain doctors is Dr. Jeffrey Deygoo. He is a nationally recognized pain doctor who completed specialty training in anesthesiology and pain management at the Cleveland Clinic Foundation. Dr. Deygoo's specialty is finding an early diagnosis of nerve pain in your knees, neck, and back to prevent future pain issues. His patient reviews reflect his commitment to finding pain relief for every patient that comes through the doors of Pain Treatment Specialists' FIDI clinic. One recent review mentions that Dr. Deygoo is "very professional and courteous, offering different pain treatment options." Another patient with back pain mentioned that they were treated "like family" and that their concerns were "heard and discussed in detail."
Dr. Deygoo is just one of the knowledgeable and compassionate pain doctors at Pain Treatment Specialists. Schedule an appointment at one of our pain clinics in NYC, Long Island, or northern NJ and see how our pain doctors treat nerve pain from neurological conditions and acute injuries.
If I Have Sciatica, Should a Nerve Doctor Perform Surgery?
Sciatica is a common lower back pain condition that affects your sciatic nerve. The sciatic nerve is the longest nerve in your body, and runs from your lower back, through your hips and buttocks, and into your legs. When your sciatic nerve is irritated due to spinal stenosis or herniated discs, it may feel like surgery is your only option. This is because the pain caused by sciatica often feels like a sharp, painful lightning bolt. This can be aggravated by simple movements such as bending over, and makes sitting or standing for long periods of time almost unbearable.
Sciatica does not require surgery for pain relief. In fact, the nerve pain doctors at Pain Treatment Specialists utilize several different treatments for sciatic nerve pain that provide long-lasting relief. Steroid injections are highly effective at calming irritated nerves and reducing pain and swelling. Your nerve pain doctor identifies the exact area for injection, and then administers the corticosteroid medication. The downtime for this procedure is minimal, and you'll be on your feet the same day and already feeling tremendous pain relief.
Physical therapy is also used in conjunction with steroid injections for treating nerve pain. A physical therapist uses strength-building exercises to tighten your core muscles and better support your lower back. Heat and cold therapies are also used to provide pain relief in conjunction with stretches.
Before you call your primary care doctor for nerve pain, instead contact a pain specialist who completed years of medical school specializing in pain conditions. At Pain Treatment Specialists, all of our pain doctors received specialized training in nerve pain conditions, and the best ways to treat them without surgery.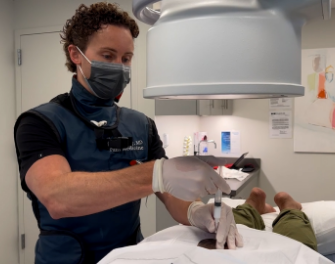 What Kind of Doctor Treats MS?
If you suffer from a serious condition such as multiple sclerosis, you should meet with a neurologist who specializes in disorders of the brain and spinal cord, as well as the nervous system. However, if you suffer from nerve pain associated with conditions such as sciatica or rheumatoid arthritis, you can find nerve pain relief from an interventional pain doctor. If your primary concern for visiting a doctor is leaning about "who should I see for headaches?", begin with your primary care doctor. Not every pain symptom indicates a more serious underlying condition, but if you're experiencing chronic headaches or numbness and tingling, a visit to your doctor is in order.
What is a nerve doctor called? Schedule an appointment at Pain Treatment Specialists and learn how our interventional pain doctors treat nerve pain caused by sciatica, rheumatoid arthritis, or acute injuries.
FEATURED POSTS BY PAIN DOCTORS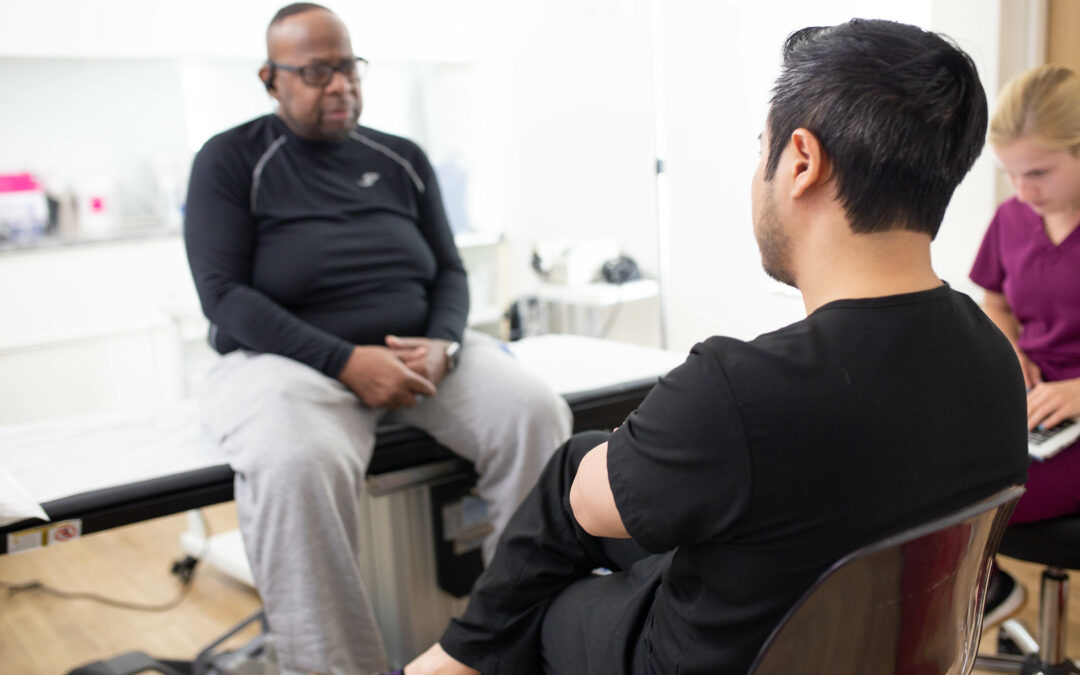 What is a Back Specialist Called? Find Back Pain Relief at Pain Treatment SpecialistsOctober 23, 2022HARVARD TRAINED PAIN DOCTORS | VOTED #1 PAIN CENTER | PAIN TREATMENT SPECIALISTSAs the fall foliage begins to turn colors, it's time to take the family on an outdoor...

What is a Nerve Doctor Called? Consult with the Pain Experts at Pain Treatment Specialists
ultima modifica:
2023-01-22T11:03:07-05:00
da