What is a Spine Doctor Called? Find Expert Back Pain Relief at Pain Treatment Specialists
Back pain is one of the most common reasons why people need to utilize sick days and miss work. While you may have a full schedule for the day and are prepared to be useful, your back pain has other plans. During your time off on the couch, you decide it's time to take action and find a solution for your chronic pain. You begin to search for "ortho back specialist", "neck, back, and spine doctor", "doctor near me for back pain", and "back injury doctor near me." However, you're not exactly sure what a spine doctor is called, and do not want to begin researching options that involve surgery. This leads you to look for a back doctor who is also an interventional pain specialist.
At Pain Treatment Specialists, our team of Harvard-trained back pain doctors are board certified and highly trained in interventional pain medicine. This type of treatment does not utilize surgery for pain relief, and instead uses minimally invasive solutions for chronic back pain. Our back and spine doctors take great care to customize a treatment plan for each patient that visits their state-of-the-art pain clinics in NYC, Long Island, and northern NJ. When you schedule an appointment with Pain Treatment Specialists, you'll meet with a spine pain specialist in your area who is able to resolve your back pain without surgery.
Are you interested in get more information about your condition or get a treatment?
Fill the form below to start!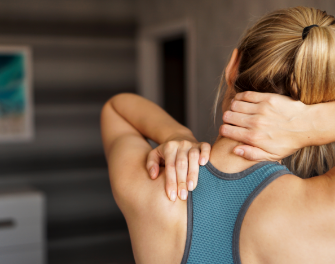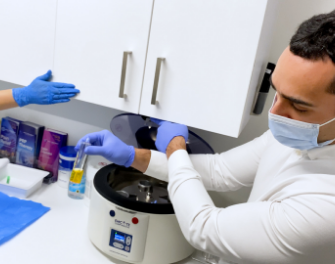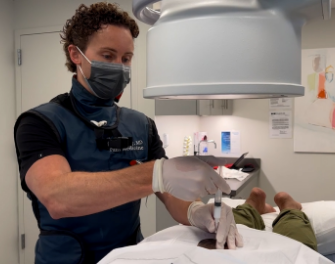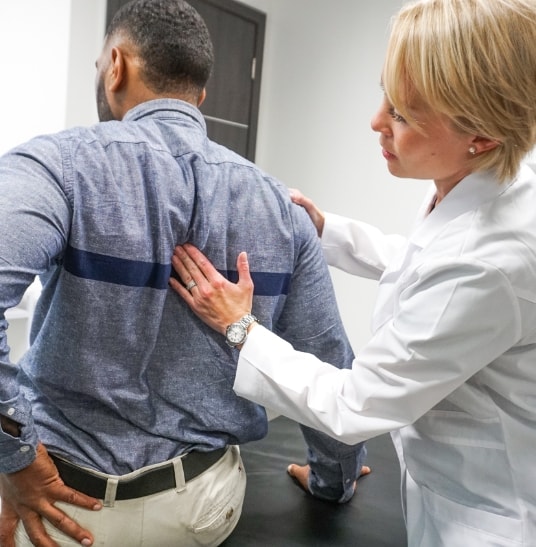 What is a Spine Doctor Called?
When you begin searching for a back pain doctor, it's critical to know what a spine doctor is called. This is because your back and spine are a series of complex muscles, joints, and nerves that may produce pain for a variety of reasons. If you've suffered a traumatic back or neck injury from an accident or fall, you may want to search for a top-rated cervical spine surgeon. However, most back pain conditions are easily treated by back doctors who are also interventional pain doctors, like the team at Pain Treatment Specialists.
One of our top-rated back specialists is Dr. George Hanna, who is double board certified in anesthesiology, pain medicine, and interventional pain management. Dr. Hanna is a former Clinical Instructor of anesthesiology at Harvard Medical School, where he was later appointed as Director of Pain Innovations and Technology. Brigham and Women's Hospital, Harvard Medical School,  is also where Dr. Hanna completed his fellowship training in pain management. His patient reviews consistently mention his kind bedside manner and patient, knowledgeable back pain treatment plans. One recent review mentions that he is an "extremely helpful and reliable doctor" who helped the patient relieve spine pain due to scoliosis.
When you're searching for the top back and spine doctor in your area, look no further than Pain Treatment Specialists. Their team of highly-rated interventional pain doctors specializes in diagnosing and treating many types of chronic back pain.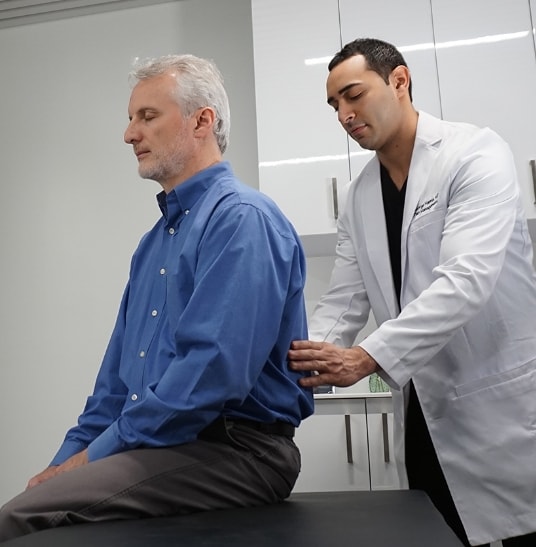 What is the Best Treatment for Chronic Pain Caused by Herniated Discs?
Your spine has cushioned discs that are located between your spine's vertebrae and act as shock absorbers. The middle part of the disc contains a soft, viscous interior that is protected by a harder, rubbery exterior. When some of this interior is pushed out through a tear in the rubbery exterior, this is known as a herniated disc.
Common symptoms of herniated discs include pain in your lower back, or numbness and tingling in your legs or arms. If your muscles are affected by the herniated disc, you may also feel weakness or an inability to bend over or lift objects.
At Pain Treatment Specialists, our back specialists are able to diagnose and treat herniated discs with minimally invasive solutions. Physical therapy is often used in conjunction with pain medicine to provide long-lasting back pain relief. Your physical therapist uses specific stretches to relieve your back or neck pain along with heat and cold therapies. Strength-building exercises are also incorporated as needed to build your core and back muscles to prevent further damage. Steroid injections help many patients find enough pain relief to begin physical therapy sessions. Your back pain doctor determines the exact area for injection, and then administers a powerful corticosteroid injection that reduces pain and swelling.
Book an appointment at Pain Treatment Specialists and see what types of minimally invasive treatments work best for your specific back pain concerns.
How Can I Best Describe Chronic Pain to My Back Specialist?
Living with chronic back pain means that you're used to moving about your day even while in great pain. This makes it a little more difficult to articulate your pain concerns, because you spend so many days trying to ignore them. However, there are a few tips that are useful before your consultation at Pain Treatment Specialists.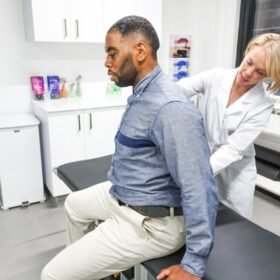 First, keep a written record of your back pain. Record the times of day when your back feels the sorest, and if there's anything that relieves your back pain. Next, try to pinpoint what your back pain feels like and also write this down. Do you feel a sharp, stabbing pain? Are you suddenly feeling in your legs after standing for too long? Is it a dull, continuous ache? Keeping track of these specific details helps your back pain specialist during the diagnosis and treatment process.
Don't miss another day of work because of your chronic back pain! Book an appointment at Pain Treatment Specialists and find a minimally invasive solution that provides effective and long-lasting back pain relief.
FEATURED POSTS BY PAIN DOCTORS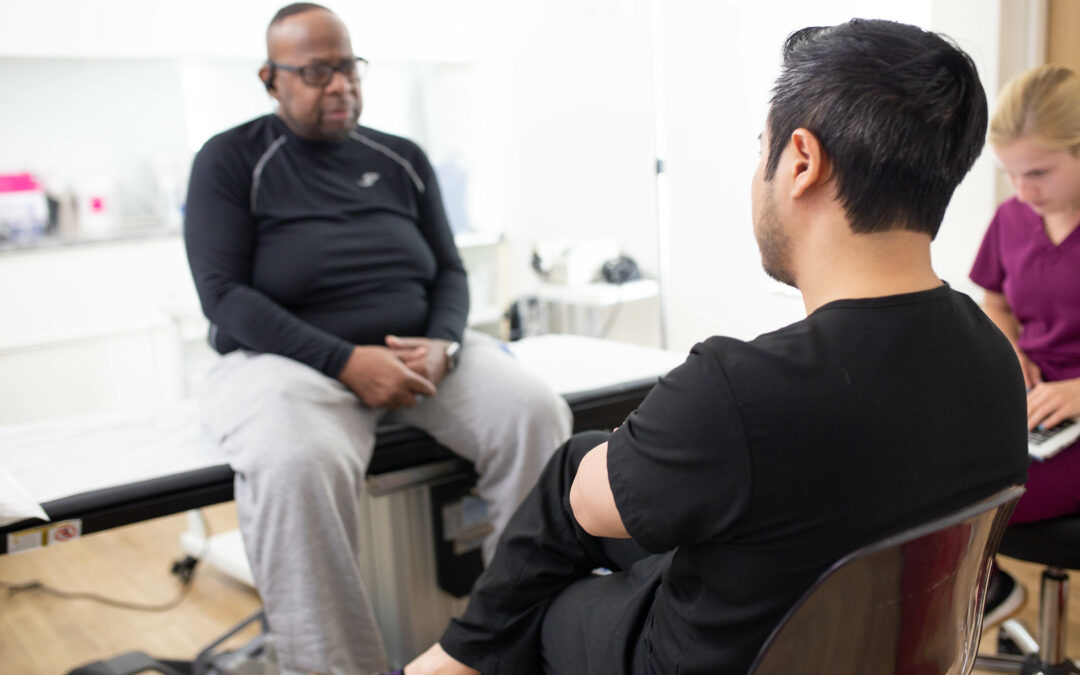 What is a Back Specialist Called? Find Back Pain Relief at Pain Treatment SpecialistsOctober 23, 2022HARVARD TRAINED PAIN DOCTORS | VOTED #1 PAIN CENTER | PAIN TREATMENT SPECIALISTSAs the fall foliage begins to turn colors, it's time to take the family on an outdoor...

What is a Spine Doctor Called? Find Expert Back Pain Relief at Pain Treatment Specialists
ultima modifica:
2023-04-05T13:45:50-04:00
da