Unsure Who to See for Knee Pain? Meet With a Nationally Recognized Knee Pain Specialist
Knee pain is one of the top reasons why people need to cancel activities or call in to work. Not being able to stand for long periods of time, feeling pain when you climb stairs or walk for far distances, or feeling a grinding sensation when you move are all painful ways that knee pain interrupts your life. Instead of suffering in silence, why not find relief for your knee pain? If you're not sure who to see for knee pain, look for an interventional knee pain doctor who can use minimally invasive treatments that eliminate your chronic pain.
At Pain Treatment Specialists, our team of Harvard-trained knee pain doctors utilize cutting-edge knee pain treatments like PRP therapy and steroid injections to help patients regain their quality of life. As nationally recognized knee pain specialists, our team works with each patient to customize a treatment plan that works for their specific knee pain concerns.
Schedule an appointment at one of our pain clinics in NYC, northern NJ, or Long Island and see why our interventional pain doctors consistently receive 5-star patient ratings.
Are you interested in get more information about your condition or get a treatment?
Fill the form below to start!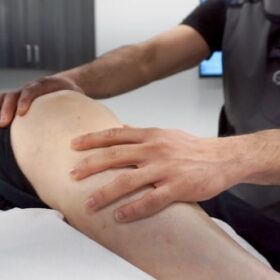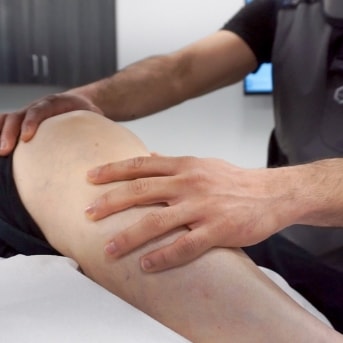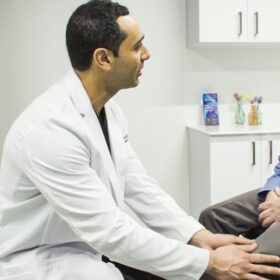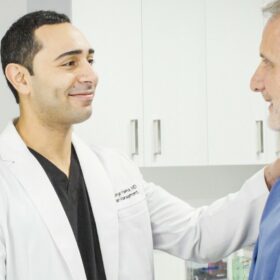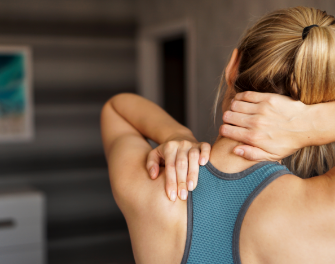 Learn Who to See for Knee Pain
If you begin searching online for who to see for knee pain, you'll end up with a confusing set of queries that might not apply to your condition. Prompts such as, "Should I see a rheumatologist for osteoarthritis?", "What does a rheumatologist doctor do?", "What is a rheumatoid arthritis doctor called?", and "rheumatoid arthritis specialist near me", might not apply to your knee pain condition. Not all knee pain doctors treat pain with the same methods, and some orthopedists and bone doctors specialize in surgical treatments.
At Pain Treatment Specialists, our team of interventional pain doctors focus on using the most conservative methods for treating chronic knee pain. Instead of jumping first to surgery, our team works with each patient to customize a treatment plan using ablations, injections, nerve blocks, or physical therapy to treat knee pain. One of our top-rated knee pain specialists is Dr. George Hanna, who is the former Director of Pain Innovations and Technology at Harvard Medical School. Dr. Hanna is regularly invited to speak at national conferences about the latest advancements in knee pain treatments, and also authors medical textbook chapters on this topic. His patients rave about his care, and state that Dr. Hanna is warm, pleasant, and extremely knowledgeable about knee pain.
Not sure who to see for knee pain? Book a consultation at Pain Treatment Specialists, where our team of Harvard-trained knee pain doctors look forward to meeting with you and finding solutions for your chronic knee pain.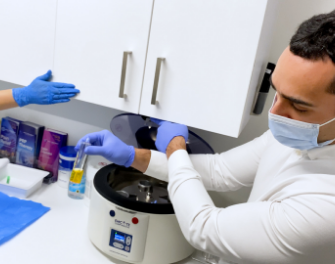 What are the Best Treatments for Chronic Knee Pain?
Many people avoid seeing a knee pain specialist because they're afraid that the only option is knee replacement surgery. However, there are many minimally invasive options available that do not require invasive surgery, and produce long-lasting pain relief. At Pain Treatment Specialists, some of the cutting-edge knee pain treatments offered include:
Physical Therapy: A physical therapist's background in exercise science allows them to focus on the part of your knee that is producing pain, and strengthen it. A portion of your PT sessions focuses on pain relief, which can be completed through heat and cold therapies and stretches. The other portion focuses on building strength in your knee and its surrounding muscles, and also increasing your range of motion.
Steroid Injections: A corticosteroid is a powerful anti-inflammatory medicine, and when administered to the exact spot where your knee pain occurs is highly effective. One of the benefits of steroid injections is that you're back on your feet the same day. This treatment is highly effective for patients who suffer discomfort related to daily wear and tear.
PRP Therapy: Standing for platelet-rich plasma therapy, this treatment uses a patient's own blood to promote growth and healing. A centrifuge is used to separate the growth plates out of a patient's blood. These are then injected into the injured area to speed healing.
If you're suffered a knee injury or experience chronic knee pain, don't meet with an orthopedic surgeon and settle on surgery before exploring other options. Schedule an appointment at Pain Treatment Specialists and see how our team of interventional pain doctors treats these conditions with more conservative treatments.
What Can I Expect When I Schedule an Appointment at Pain Treatment Specialists?
One of the best parts about scheduling an appointment at Pain Treatment Specialists is that our team takes care of everything for you. When you first book an appointment, you'll be assigned a personal concierge who schedules future appointments around your availability and also verifies your insurance information. When you arrive at our sparkling clean pain clinics, you'll be greeted by our friendly front-end staff, who check you in promptly upon arrival. After a quick wait in our spacious waiting area, you'll be taken back to our private consultation area.
Here, you'll meet with one of our nationally recognized pain doctors: Dr. Hanna, Dr. Deygoo, Dr. Volney, or Dr. Lombardi. Each of our pain doctors provides ample time for patients to describe their knee pain, and outline how their daily lives are affected. Next, a gentle physical exam is completed to determine your range of motion and gait. Finally, a diagnosis is provided that  determines the cause of your knee pain, and what your next treatment steps are. You'll have additional time to talk through your treatment plan and timetable before your appointment ends.
When you leave the clinic, you'll connect with your personal concierge to schedule future appointments at your convenience.
Book an appointment at Pain Treatment Specialists and begin taking the next steps to a pain-free life. Our exceptional knee pain doctors pride themselves on providing outstanding knee pain care for all of our patients.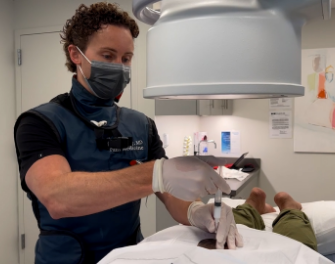 FEATURED POSTS BY PAIN DOCTORS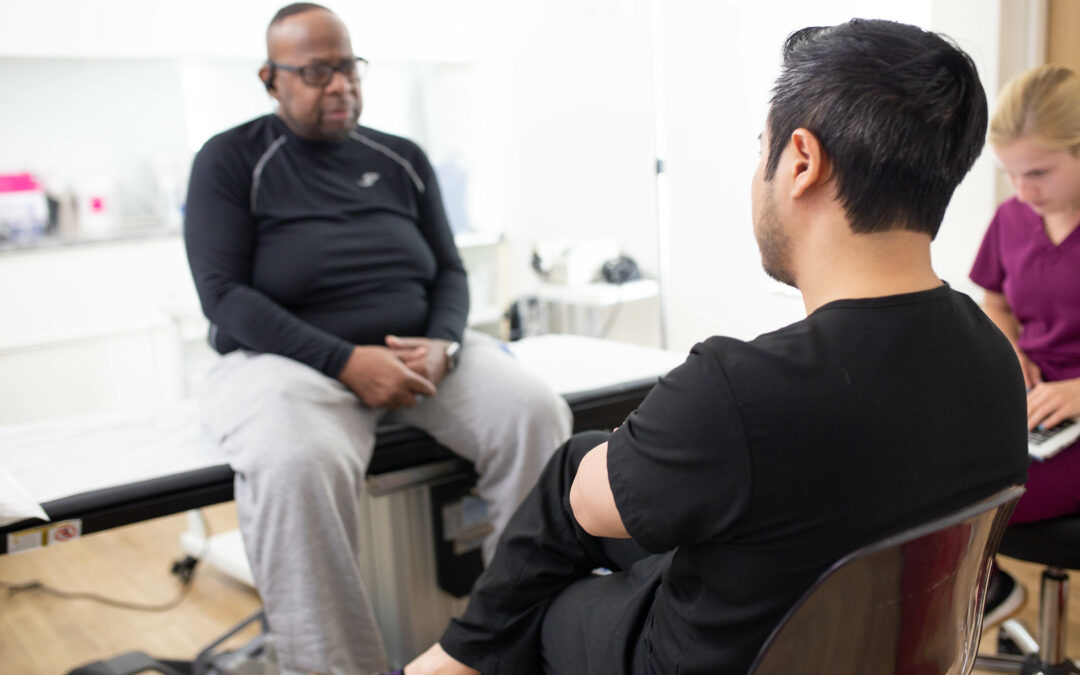 What is a Back Specialist Called? Find Back Pain Relief at Pain Treatment SpecialistsOctober 23, 2022HARVARD TRAINED PAIN DOCTORS | VOTED #1 PAIN CENTER | PAIN TREATMENT SPECIALISTSAs the fall foliage begins to turn colors, it's time to take the family on an outdoor...

Unsure Who to See for Knee Pain? Meet With a Nationally Recognized Knee Pain Specialist
ultima modifica:
2023-08-13T10:34:00-04:00
da