Advice From The Best Back Pain Specialists in New Jersey About Chronic Pain
Sleeping in on the weekends is a special treat after rising before the sun Monday through Friday. When you lay down the night before, you put your phone face down and double check that your alarm is off before you drift to sleep. While you're trying to relax, you can't get comfortable because your back aches. Your mind wanders through your week, trying to figure out if it was that pickup basketball game or loading mulch into your trunk that was the culprit. The next thing you know, you've got your phone right back in your hand, and are researching symptoms of chronic back pain. If you're not going to sleep, you might as well be productive!
During your research, you see Pain Treatment Specialists at the top of list when you search for the best back pain specialist in New Jersey. With locations in Paramus, West Orange, and Clifton, the team of Harvard trained pain doctors are board certified interventional pain management experts. The team utilizes a variety of minimally invasive treatment options for back pain such as nerve blocks, injections, and physical therapy. You put down your phone, and decide that the first thing you'll do in the morning is to schedule an appointment at Pain Treatment Specialists to find some relief for your aching back.
Who Are The Best Back Pain Specialists in New Jersey?
Pain Treatment Specialists are the best back pain specialists in New Jersey because their team is composed of the best pain management specialists in the country. Not only are all of their pain doctors Harvard trained, they are also selected for their kind and caring patient relationships. Meeting with a pain management specialist is a difficult first step for many people suffering from chronic back pain. Some people suffer in silence because they fear that their doctor won't believe their pain symptoms, since they can't be seen. This is why meeting with an interventional pain management doctor is crucial– these doctors have spent their careers studying pain and pain medicine, and know that your experience is very real! Here are some of the best back pain specialists in New Jersey: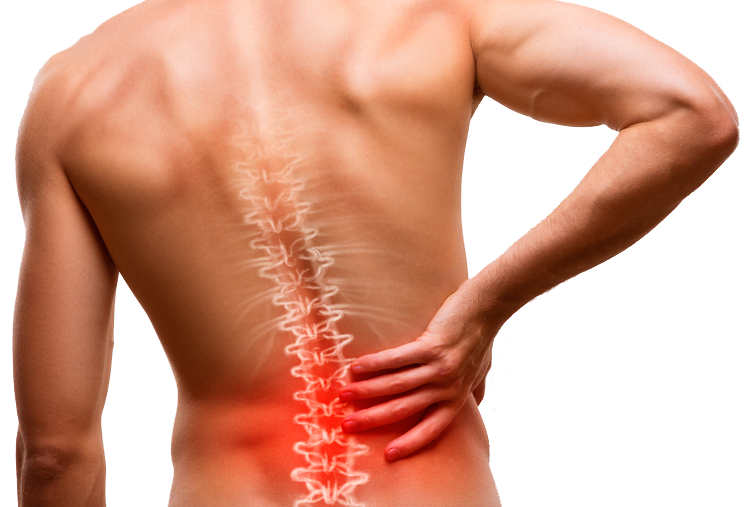 Dr. Laura Lombardi:Dr. Lombardi completed her interventional pain management fellowship at Harvard, and is also double board certified in anesthesiology and pain medicine. Her specialty is fluoroscopic-guided treatments, which allows her to properly diagnose and treat back pain in hard to reach places.
Dr. Shane Volney:Dr. Volney completed his pain management fellowship at The Massachusetts General Hospital– Harvard Medical School. This was followed by a seven year position as a clinical instructor at Harvard Medical School where he taught anesthesiology and pain medicine. Dr Volney also has a tremendous reputation as an excellent listener when working with patients who experience chronic pain.
Dr. Volney and Dr. Lombardi are just two of our pain management specialists in Northern New Jersey. Book an appointment today at Pain Treatment Specialists to see how our interventional pain management doctors get you back to a restful night's sleep.
What Are The Best Minimally Invasive Back Pain Treatments?
At Pain Treatment Specialists, the best back pain specialists in New Jersey, our pain doctors will never recommend spine surgery unless medically necessary. If you're suffering from back pain due to an injury, accident, or chronic pain condition, we have a variety of treatment options to address your chronic pain back and neck pain. Some of the pain treatment options offered at our clinics include:
Lumbar Radiofrequency Ablation:This back pain treatment is highly effective for patients who are looking to avoid steroid-based pain relief. During lumbar radiofrequency ablation, your back pain doctor uses electromagnetic waves to treat your back pain. These waves move at the speed of light and produce heat energy, which is delivered to the precise nerve endings in your back that are producing pain.
Lumbar Facet Injection:Your back pain Dr. in NJ uses a local anesthetic or steroid into one or more of the small joints located along the side of each vertebra. If more than one joint is affected, then multiple injections are used for pain treatment. For patients who experience arthritis of the spine, a lumbar facet injection provides excellent back pain relief.
SI Joint Injection: Also known as a sacroiliac joint block, this treatment is used to both diagnose and treat sciatica. Your pain doctor injects anesthetic into the affected sacroiliac joint, and if you feel pain relief, then that confirms the source of your lower back pain.
Don't spend another restless night tossing and turning due to back pain. Contact the team at Pain Treatment Specialists, the best back pain specialists in NJ, to see how our back pain doctors effectively diagnose and treat chronic back pain.
What is My Pain Due To?
Your pain doctor in NJ will take the time to listen to your back pain concerns, and then diagnose your back pain condition. No matter your diagnosis, the team at Pain Treatment Specialists has a treatment option that works for your back pain condition. What is your back pain due to? Here are some common back pain conditions:
Spinal Stenosis:When there is a narrowing of the spaces within your spine, spinal stenosis occurs. This narrowing puts pressure on the nerves that pass through the spine. The result is numbness, tingling, weakness, and lower back pain or neck pain.
Lumbar Herniated Disc:Also known as a slipped disc or a ruptured disc, this is a common back pain condition. The small discs that are located between your vertebrae act as cushions that help absorb the shocks when your back moves. Damaged discs that are ruptured or bulging prevent your back from moving fluidly.
Degenerative Disc Disease:While this diagnosis sounds pretty frightening, it is actually a byproduct of the natural aging process. As we get older, the discs in our back are not as effective at absorbing the shocks from our back's movements. The fluid that lubricates these discs can dry out, which causes painful friction most often found in your lower back.
With three pain clinics in Clifton, West Orange, and Paramus, Pain Treatment Specialists are easy to reach in NJ. Schedule an appointment today with the best back pain specialists in New Jersey and see how great a paint free life feels!
Book a Consultation
Scheduling a consultation with one of our pain treatment specialists is one of the best ways to determine the proper solution for pain relief.
Advice From The Best Back Pain Specialists in New Jersey About Chronic Pain
ultima modifica:
2020-06-09T22:42:37-04:00
da