Who's The Best Back Doctor Hackensack? | A Harvard Doctor Responds
Where Can I Find The Top Back Doctor Hackensack? | A Harvard Doctor Answers
Back pain is a common condition affecting millions of Americans each year. It has even been estimated that up to half of all working Americans will struggle with back pain at some point in their careers.
There are many different causes of back pain. Some people experience long-term pain as a result of an underlying medical condition like arthritis. Others may struggle with back pain due to an acute injury, such as lifting a heavy object or twisting their spine quickly. Regardless, both acute and chronic pain can be extremely debilitating and drastically affect day-to-day life.
If your back pain isn't getting better, it's vital you book an appointment with a board certified pain doctor. There are many different reasons you may be suffering with back pain. This is why it's necessary to understand what is causing your pain and how best to treat it. If left untreated, your pain could get even worse over time or lead to secondary health issues. It is especially important that you seek immediate medical attention if your back pain is accompanied by unexplained weight loss, fever, and/or new bladder and bowel habits.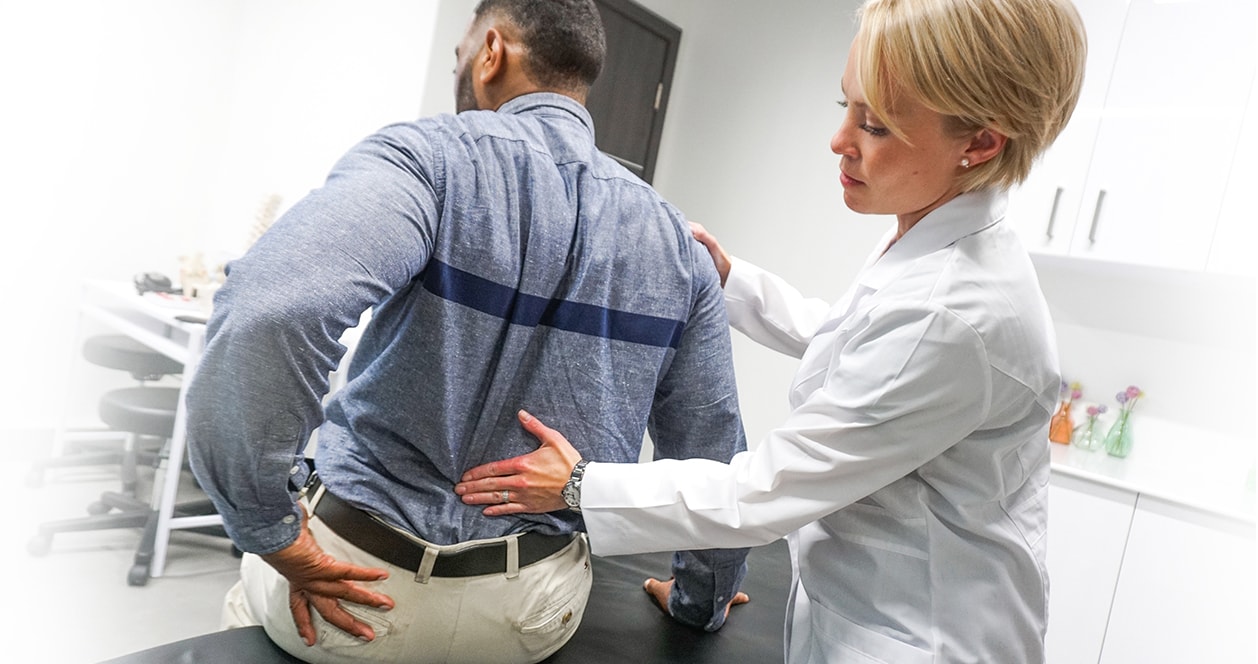 Nowadays, many orthopedic surgeons and back specialists rely on surgery and invasive procedures to provide a diagnosis and treatment. However, spine care doesn't need to involve risky and unnecessary surgical procedures or narcotics. Surgery isn't always necessary and can often create more problems that it solves. There are many surgical risks associated with back surgery, such as: blood clots, infections, heart attacks and even strokes. One major consideration before committing to back surgery is the possibility of permanent or semi-permanent nerve damage.
In addition to surgical risks, health officials warn against using opioids, NSAIDs and other narcotic substances to tackle pain management. It is no secret that the U.S. is struggling with an opioid epidemic, with addiction rates and negative side-effects continually escalating.
The great news is that there are many highly effective ways to receive exceptional back pain care that avoid these risky and unnecessary surgeries or narcotics. These spine treatments rely on minimally invasive techniques to provide a diagnosis and treatment plan that minimizes any risk and maximizes your health. These safer and healthier treatment options are available at state of the art Pain Treatment Specialist clinics in New Jersey. The Pain Treatment Specialists have modern and spacious clinics which have access to the latest cutting-edge technology to get you back to full health as quickly and safely as possible. You will receive exceptional patient care from leading Harvard doctors who have attended the best medical schools in the world.
Best of all, you won't have to worry about any risks associated with surgery or narcotics This is because these top-rated pain clinics New Jersey are passionate about promoting your health using conservative treatment options. Let's take a look at some of the best back pain treatments that are provided by a top back doctor hackensack New Jersey.
What Are The Best Back Pain Treatments?
As we've already seen, it's vital you seek medical attention from a board certified back doctor Hackensack New Jersey. These leading Ivy League doctors are passionate about getting you back on your feet using the safest and healthiest means possible. Rather than relying on risky and unnecessary spine surgeries, these top-rated pain experts use conservative treatment options that maximize your health and avoid unnecessary side effects.
The following treatments are carried out by leading Harvard pain doctors who are experts in the field of pain medicine. Their state of the art clinics are located across New Jersey in Clifton and Paramus. The Clifton clinic is on route 46 E near the garden state parkway and is just past the Ford dealership. It has plenty of parking available.
Lumbar Epidural Steroid Injection
An epidural steroid injection (ESI) is the first port of call for many back doctors hackensack. Epidural steroid injections are a popular and highly effective treatment option. They can be applied quickly, painlessly and provide long-term back pain relief.
An epidural steroid injection is when a back doctor injects steroid medicine near the spinal nerves that are irritated. The nerves may be aggravated due to a condition such as spinal stenosis or as a result of disc herniation. Epidural steroid injections work by reducing any pain and inflammation in the spine and enable the patient to return to daily activities as well as physiotherapy.
Lumbar Radiofrequency Ablation
Lumbar rfa is an exciting and innovative area of pain technology. The best back doctor hackensack NJ will recommend lumbar rfa for patients struggling with long-term back pain. It is a popular and safe treatment option as it helps to avoid unnecessary back surgery and the use of steroid medicine.
Lumbar rfa works on the principle that by heating up the nerves responsible for sending pain signals to the brain, they will become deactivated. This means the nerves will no longer send pain information from the back to the brain, thereby stopping the brain from registering the experience of pain. During this procedure, a back doctor will use a small generator to transmit alternating current technology that is operated at high frequencies. The thermal energy is transferred to the area of pain using a needle. The back doctor can eliminate the nerves responsible for sending pain signals by directing this needle to the most accurate points in the lumbar.
Lumbar rfa is a painless and innovative back pain treatment option. It boasts highly successful patient outcomes and is an excellent choice for chronic back pain.
Lumbar Facet Injection
Lumbar facet joint injections are an excellent treatment option for individuals who have mechanical low back pain or arthritis.
During this procedure, a back doctor hackensack New Jersey will deliver a local anesthetic to one or more of the facet joints located on the vertebra of the spine. They may choose to use 2-3 facet joint injections at once to ensure that all areas of pain are targeted and treated.
Facet joint injections are a painless and highly effective procedure. This is because local anesthetic is injected directly into the area of pain and lasts for long periods of time. Many patients recommend facet joint injections as they avoid risky and unnecessary back surgery and help you get back on your feet in a safe and healthy way. 
Why Do I Have Back Pain?
It's vital you book an appointment with one of the leading back doctors in Hackensack New Jersey. These Harvard doctors are passionate about spending time with each patient to fully understand their pain complaint. They will then use a combination of blood tests, scans, medical histories and physical examinations to understand and provide you with a diagnosis and treatment plan that suits your requirements.
Let's look at some of the most common signs and symptoms of back pain.
General back muscle ache
Neck pain
Pain that starts in the back and radiates down the leg
Pain that is a shooting or stabbing sensation
Pain that gets better when in a reclining position
Pain that gets worse when moving, bending, standing, walking or twisting
Alleviation from back and neck pain can be life altering – that's why it's so important to explore the latest treatment options.
Remember, it is vital you seek immediate medical attention if your back pain is accompanied by unexplained weight loss, fever, and/ or if you are experiencing new bladder and bowel habits. It's important to know what is causing your back pain and how best to treat it. A top Harvard back doctor Hackensack will spend time with you to establish a diagnosis and treatment plan that suits your timescale and requirements.
Now that we've looked at some of the most common signs and symptoms of back pain, let's examine possible causes.
Arthritis – both osteoarthritis and rheumatoid arthritis can cause chronic back pain. This is because the cartilage that usually cushions your joints may have worn down. The lack of cartilage and lubricating joint fluid means that friction may occur, leading to the formation of bony spurs and inflamed joints.
Disc herniation – a herniated disc is when the soft material inside the discs in your spine bulges or ruptures. This can aggravate surrounding nerves and tissue.
Muscle/ ligament strain – lifting heavy objects or sudden movements can cause muscles and ligaments to strain. This is usually accompanied by random back spasms.
Scoliosis – this is a skeletal irregularity in which your spine curves to the side.
Osteoporosis – this is when the vertebrae can develop compression fractures as a result of the osteoporosis making your bones more brittle.
If you're experiencing back pain and want to be treated by a leading Harvard pain doctor who has achieved board certification and is a leader in their field, consider booking an appointment at a top pain clinic in Northern New Jersey. These leading Harvard doctors are passionate about providing the latest minimally invasive treatment options so that you look and feel your best.
Book a Consultation
Scheduling a consultation with one of our pain treatment specialists is one of the best ways to determine the proper solution for pain relief.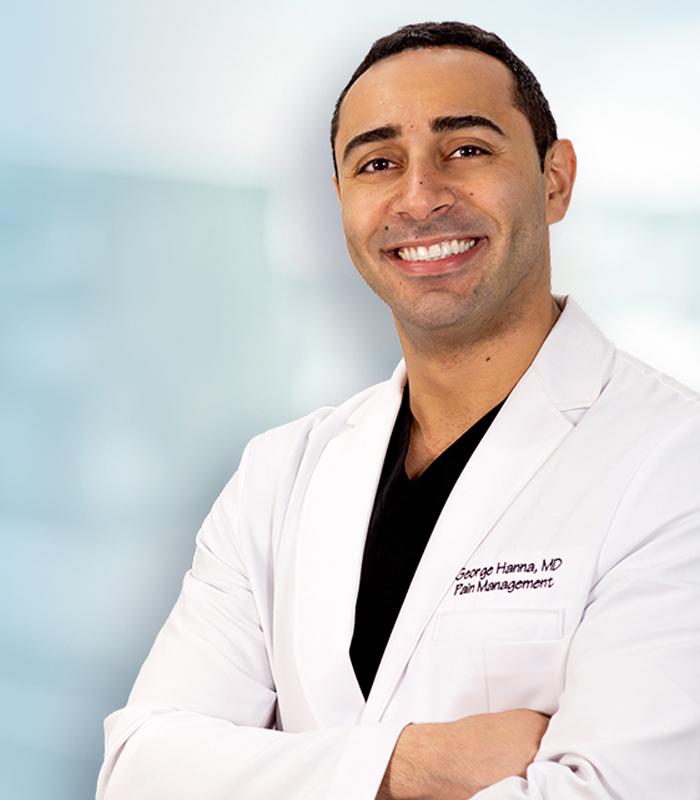 George Hanna
Harvard Medical School
Director of Pain Management
Dr. George Hanna is a nationally recognized pain management specialist and Double Board Certified in anesthesiology and pain management medicine. Dr. Hanna is currently available at Pain Treatment Specialists in Manhattan and Clifton, NJ. He is now accepting most major medical insurances, including Medicare.
Shane J. Volney
Harvard Medical School
NY & NJ PAIN SPECIALIST
Dr. Volney is double board certified in Anesthesiology and Pain Medicine by the American Board of Anesthesiology. He is currently seeing patients at our Pain Treatment Center in Manhattan and Clifton, New Jersey. Most pain treatments are covered by all major medical insurances and Medicare.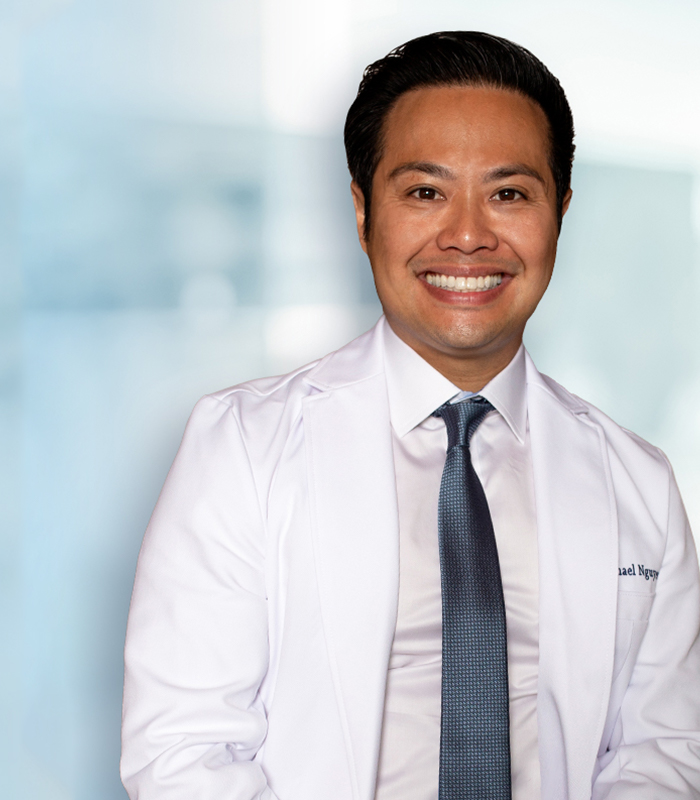 Michael Nguyen
Harvard Medical School
NY & NJ Pain Specialist
Dr. Michael Nguyen is world renowned in Pain Medicine. Dr. Nguyen completed his residency and advanced Pain fellowship training at Harvard Medical School. During his tenure at Harvard, Dr. Nguyen was awarded the "Mentor of the Year" and also "Teacher of the Year" award.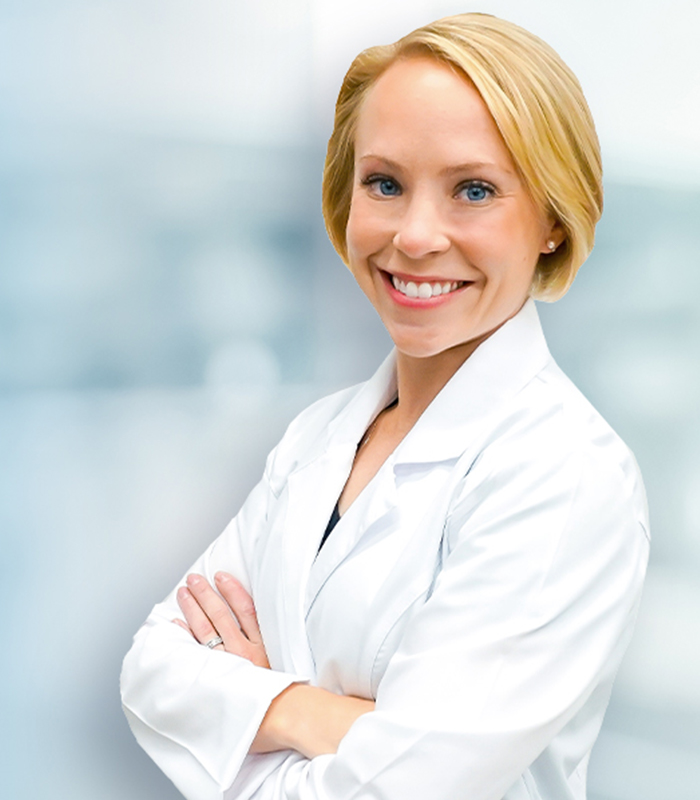 Dr. Laura Lombardi
Harvard Medical School
NJ PAIN SPECIALIST
Dr. Lombardi specializes in the treatment of back, neck, and joint pain. By using a range of minimally invasive modalities as well as advanced procedures, she helps patients achieve a pain free life without the need for surgery. Dr. Lombardi will be offering her pain treatment services in Clifton, New Jersey.
Who's The Best Back Doctor Hackensack? | A Harvard Doctor Responds
ultima modifica:
2020-07-06T13:48:29-04:00
da