Need a Back Doctor in Paramus? Meet the Top 3
Looking for a Board Certified Back Doctor in Paramus, NJ?
Do you want your back to feel a little bit better? If you answered, "yes," then you are selling yourself short. You deserve for your back to feel entirely better! If you want complete symptom relief, don't choose a doctor who can only make a small improvement in your pain. The board certified pain management doctors at Pain Treatment Specialists in Paramus have innovative techniques to resolve many types of acute and chronic pain. Our minimally invasive solutions provide swift and comprehensive relief within minutes through outpatient procedures.
Pain Treatment Specialists Offers Superior Pain Management
Another back doctor in Paramus might suggest surgery, chiropractic services, or opiate-based medication. But the doctors at Pain Treatment Specialists have better methods of addressing pain that eliminate unnecessary risk. It starts with our thorough diagnostic method that identifies the root of your pain. We look beyond your back pain to understand all of the intricate components of your health. Our assessment includes everything from your nutrition, to your habits, to your hormone levels. With our holistic health approach, we determine the true source of your pain and the best course of action to eliminate it.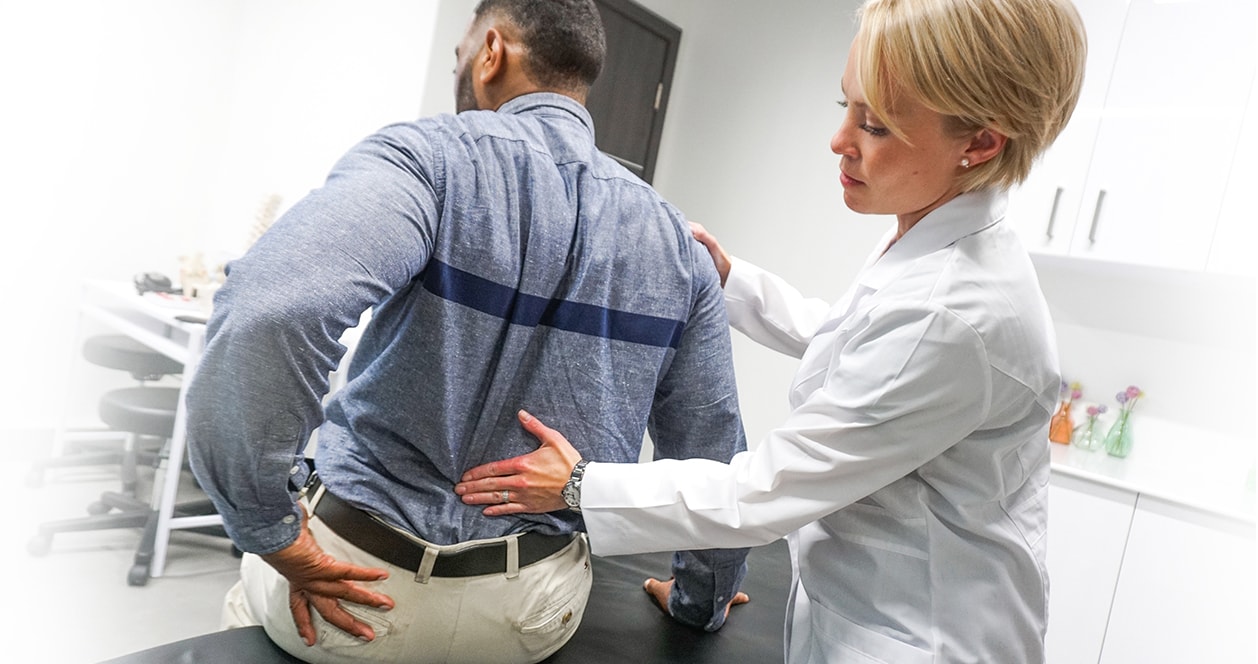 We Use the Latest Treatment and Minimally Invasive Tools
Our Harvard-trained physicians use interventional techniques to stop pain at the source and prevent future pain. Our extensive training at multiple Ivy League universities and prominent hospitals has driven us to the top of our field, where we are leaders in interventional pain medicine. Patients and doctors come from around the world to receive our care and training. While some doctors are quick to prescribe surgery and narcotics, we are pioneers in the latest treatments that use minimally invasive methods for superior relief.
Get to Know the Top 3 Back Doctors in Paramus, NJ
Pain Treatment Specialists is proud to provide the top 3 back doctors in Paramus to our friends in the Garden State. Our physicians practice from 4 locations in NJ and also in NYC. Read on to learn about your Paramus providers and how they earned their credentials.
3 Award-Winning Paramus, NJ Back Doctors:
● Dr. George Hanna
Dr. Hanna is nationally recognized for his pain management expertise. Certified in interventional pain management, pain medicine, and anesthesiology, he is a highly sought-after pain expert. With an undergraduate degree from Cornell University and a medical degree from the University of Pennsylvania School of Medicine, he also completed an anesthesiology residency at Massachusetts General Hospital–Harvard Medical School, as well as a pain management fellowship at Brigham and Women's Hospital–Harvard Medical School. He was appointed to multiple prestigious roles such as Clinical Instructor of Anesthesia and Director of Pain Innovations and Technology at Harvard Medical School. He was also appointed Medical Director of Pain Management at Martha's Vineyard Hospital and Chairman of Anesthesiology and Pain Management at Chilton Medical Center. A frequent educational lecturer and medical textbook contributor, Dr. George Hanna is a pain medicine pioneer.
● Dr. Laura Lombardi
Dr. Lombardi is a renowned Harvard-trained physician with an undergraduate degree from Yale University and a medical degree from Wayne State University School of Medicine. She completed her anesthesiology residency at Columbia University-New York Presbyterian Hospital in New York City, as well as an interventional pain medicine fellowship at Harvard University. A frequent presenter at national conferences on medical research, Dr. Laura Lombardi has authored several medical textbook chapters on managing pain. Double certified in both anesthesiology and pain medicine, she specializes in back, neck, and joint pain. She is highly skilled in conservative modalities, as well as advanced techniques, with specialized training in minimally invasive, fluoroscopic guided interventional pain treatment injections. She is purposeful about providing personalized care that is customized to each patient. Her Division I collegiate athletic career trained her in the importance of treating and preventing back injuries and she is passionate about sharing her expertise.
● Dr. Shane Volney
Dr. Volney was appointed Chief Resident while completing his anesthesiology residency at Vanderbilt University. He then completed a pain management fellowship at The Massachusetts General Hospital–Harvard Medical School and a fellowship in Palliative Medicine at Harvard. While at Harvard, he was appointed Director of Resident Education in Pain Medicine and Chairman of the Massachusetts General Hospital Pain and Sedation Committee. Dr. Volney was subsequently appointed Clinical Instructor at Harvard Medical School where he taught for seven years in fields including pain medicine, palliative care, and anesthesiology. A frequent speaker at medical conferences, Dr. Volney teaches physicians advanced therapies for pain. He also served in underserved communities in Kenya, teaching doctors image guided pain procedures. An active contributor to scientific articles and medical textbooks, Dr. Volney is devoted to improving his patients' quality of life by addressing the ways pain impacts our lives, including sleep, moods, relationships, and disposition.
The Preeminent Team for Acute and Chronic Pain
To resolve your back pain once and for all, choose the preeminent team of back doctor in Paramus- Pain Treatment Specialists. In addition to the three doctors described above, our team is rounded out by additional award-winning doctors like our reputed medical director, Dr. Michael Nguyen, and the esteemed Dr. Namrata Khimani, both serving in other locations. Our physicians offer incomparable care to the Garden State, the Big Apple, and patients around the world. We've been named a "Center of Excellence," "Castle Connolly Top Doctor," "Real Self Top Doctor," and "Consumer Reports Pick" for our extraordinary level of care.
Book an Appointment With a Top Back Doctor in Paramus Today!
Our compassionate team has multiple locations and accepts most insurance plans, including Medicare. We will work to minimize or even eliminate out of pocket cost. Our interventional techniques save you the money, time, and stress involved in more invasive procedures. Whether you require physical therapy, steroid injections, radiofrequency ablation, nerve blocks, or lumbar epidurals, we have the training and tools to treat your unique condition. Book an appointment in our Paramus office today, near the Garden State Plaza. Or check out our locations in Wayne, Clifton, West Orange, or NYC. We look forward to restoring your back, along with your well-being!
Book a Consultation
Scheduling a consultation with one of our pain treatment specialists is one of the best ways to determine the proper solution for pain relief.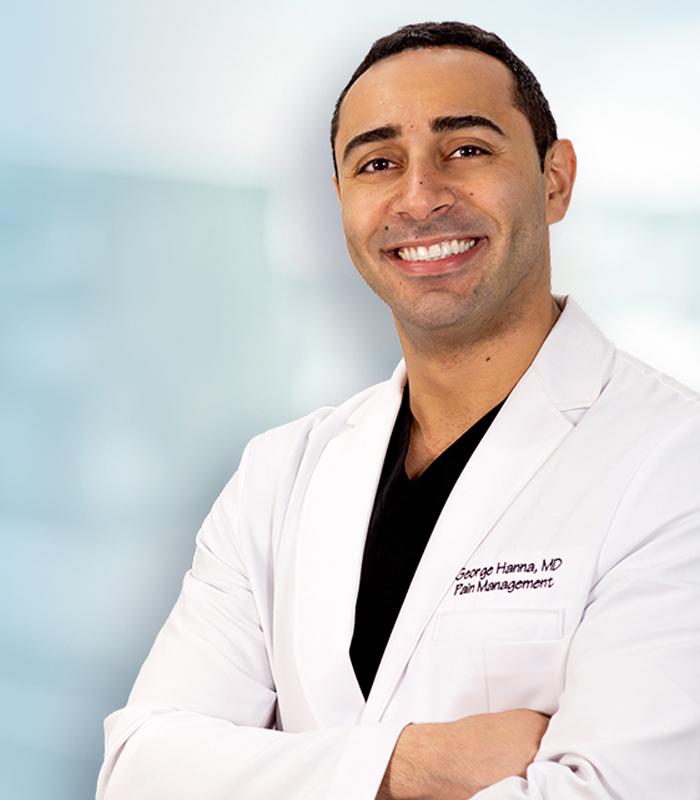 George Hanna
Harvard Medical School
Director of Pain Management
Dr. George Hanna is a nationally recognized pain management specialist and Double Board Certified in anesthesiology and pain management medicine. Dr. Hanna is currently available at Pain Treatment Specialists in Manhattan and Clifton, NJ. He is now accepting most major medical insurances, including Medicare.
Shane J. Volney
Harvard Medical School
NY & NJ PAIN SPECIALIST
Dr. Volney is double board certified in Anesthesiology and Pain Medicine by the American Board of Anesthesiology. He is currently seeing patients at our Pain Treatment Center in Manhattan and Clifton, New Jersey. Most pain treatments are covered by all major medical insurances and Medicare.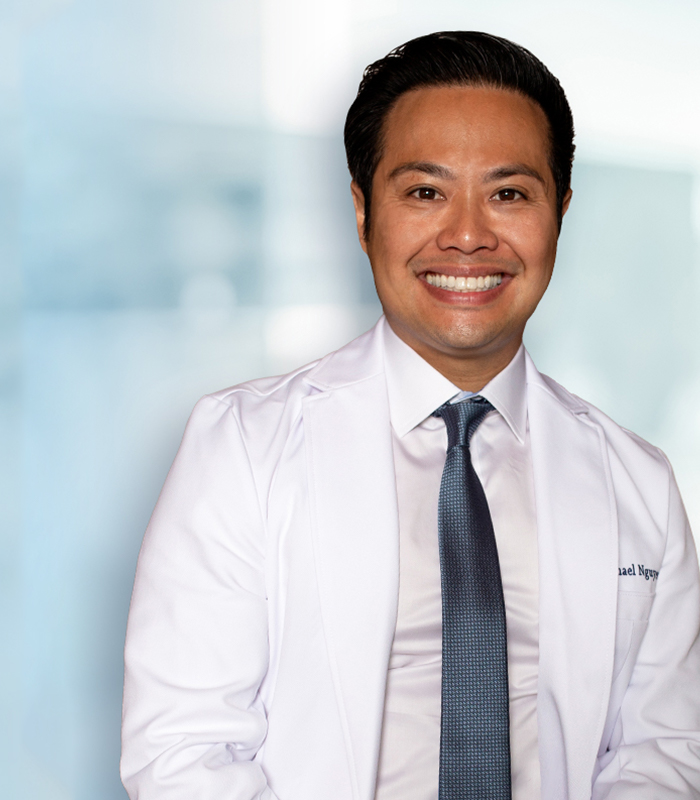 Michael Nguyen
Harvard Medical School
NY & NJ Pain Specialist
Dr. Michael Nguyen is world renowned in Pain Medicine. Dr. Nguyen completed his residency and advanced Pain fellowship training at Harvard Medical School. During his tenure at Harvard, Dr. Nguyen was awarded the "Mentor of the Year" and also "Teacher of the Year" award.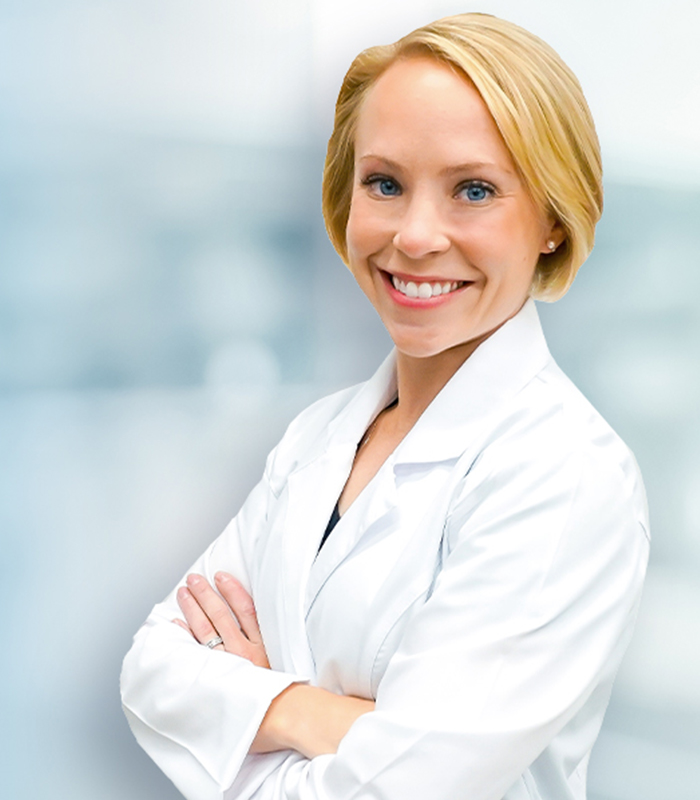 Dr. Laura Lombardi
Harvard Medical School
NJ PAIN SPECIALIST
Dr. Lombardi specializes in the treatment of back, neck, and joint pain. By using a range of minimally invasive modalities as well as advanced procedures, she helps patients achieve a pain free life without the need for surgery. Dr. Lombardi will be offering her pain treatment services in Clifton, New Jersey.
Need a Back Doctor in Paramus? Meet the Top 3
ultima modifica:
2020-07-01T16:16:02-04:00
da