NEW JERSEY: PARAMUS
Sears Drive
2 Sears Drive, Suite 101
Paramus NJ 07652
Mon-Thur 9am-8pm
Fri 9am-4pm
Physical Therapy, Steroid Knee Injection, Genicular Nerve Block, Radiofrequency Ablation of Genicular Nerve, Iovera™, Lumbar Epidural, Lumbar Facet Injection, MILD Procedure, SI Joint Injection, Lumbar Radiofrquency Ablation, Coolief™ SI Joint Cooled RF
At Paramus Pain Specialists we stand out because we don't just look at your legs or backs;  we see a whole person that needs an integrated approach to health care in order to achieve the improvements you want. In addition to a thorough diagnostic assessment of the area where pain is,  during your visit with us, we also perform a complete assessments on other aspects of your lifestyle, including nutrition, habits and hormone levels. This comprehensive approach to pain medicine enables our team of NJ pain specialists to come up with an individualized treatment plan that's tailored to meet your particular needs.

The latest developments in minimally-invasive treatments for pain management are offered and delivered by Certified pain physicians. At Paramus Pain Center we offer our patients effective and safe pain treatment options so that complicated surgery and opiate-based treatments are not necessary.
Patients can reach our Paramus Pain Clinic directly without the need of a referral. You can request an appointment with us here, and one of our team members will reach out to help you through your insurance verification process, and schedule an appointment with one of  the best NJ pain doctors right away.
What to expect on your first visit
Initial Evaluation
During your doctor scheduling process, you will be reached out by our customer service team which includes Kelsey, May, and Kat. They will collect your insurance information to immediately verify your coverage. They will also book you an appointment at your earliest convenience. 
Meet Your Doctor
One of our Pain Management doctors will meet you for your consultation. During this time, you will have the opportunity to share with your doctor your general health and specific symptoms. The goal is for your Pain Specialist to learn more about the nature of your pain and discomfort. 
Once our pain doctor has identified the root cause of your discomfort, he/she will present you with a treatment plan.
Treatment Plan
Based on what your Pain Treatment Specialist decides as well as on the ultrasound report, our team of pain experts will then determine the next best care for you. At our Pain Clinics in New Jersey and New York, we offer all the latest treatment modalities on the market so we are able to customize a pain treatment plan specific for your type of acute and chronic pain. 
Billing Outline
You will then meet a member of our billing department. She will help explain to you your treatment insurance coverage and benefits. Before any treatment is done, you will have a detailed outline of how much you will owe (if anything). We will work directly with your insurance company to help you get treated as soon as possible. You can rest assure that there will be no surprise bills or hidden costs.
Covered by most major insurances
Enter your information to get started
Questions? Call us (212) 470-0435
By emailing or contacting us, you are accepting the inherent privacy limitations of online communication. For more information, please read our Digital Communications document. Please respond "STOP" to any text messages to opt out.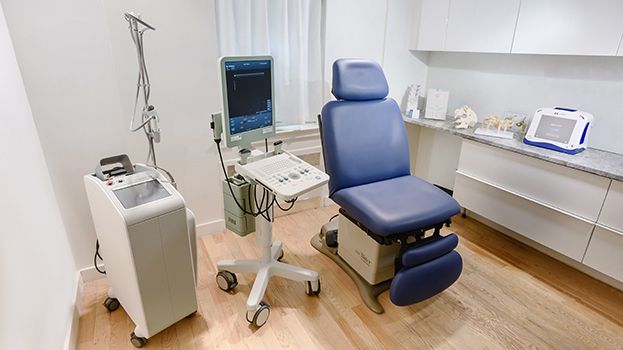 Varicose Vein Treatment Clinic in Paramus
ultima modifica:
2018-05-01T17:46:34-04:00
da