The Best Treatment for Back Pain NY | The Pain Treatment Specialists
Is Back Surgery Necessary? | A Harvard Doctor Responds
If you want the best treatment for back pain ny, then this Harvard clinic is for you. At this state of the art Manhattan pain clinic, you won't have to worry about undergoing risky back surgery or having to take narcotics.
You might be wondering 'is back surgery necessary?' and in many cases, it is not. Nowadays, many orthopedic surgeons can be too quick to suggest back surgery to provide effective pain management and treatment. However, back surgery involves many potential risks and is not always required. Some of the most common risks of back surgery include:-
Blood clots
Infections
Issues with anesthesia/ breathing problems
Increased risk of stroke/ heart attack
Permanent / semi-permanent nerve damage
In addition to these back surgery risks, it's also necessary to consider the impact of taking NSAIDs, narcotics and opioids for pain management. Narcotics are not the best way to optimize health as they have many negative health consequences. Opioids can also become highly addictive and create long-term health issues. It is no secret that the U.S. is in the middle of an opioid epidemic with addiction rates continually on the rise.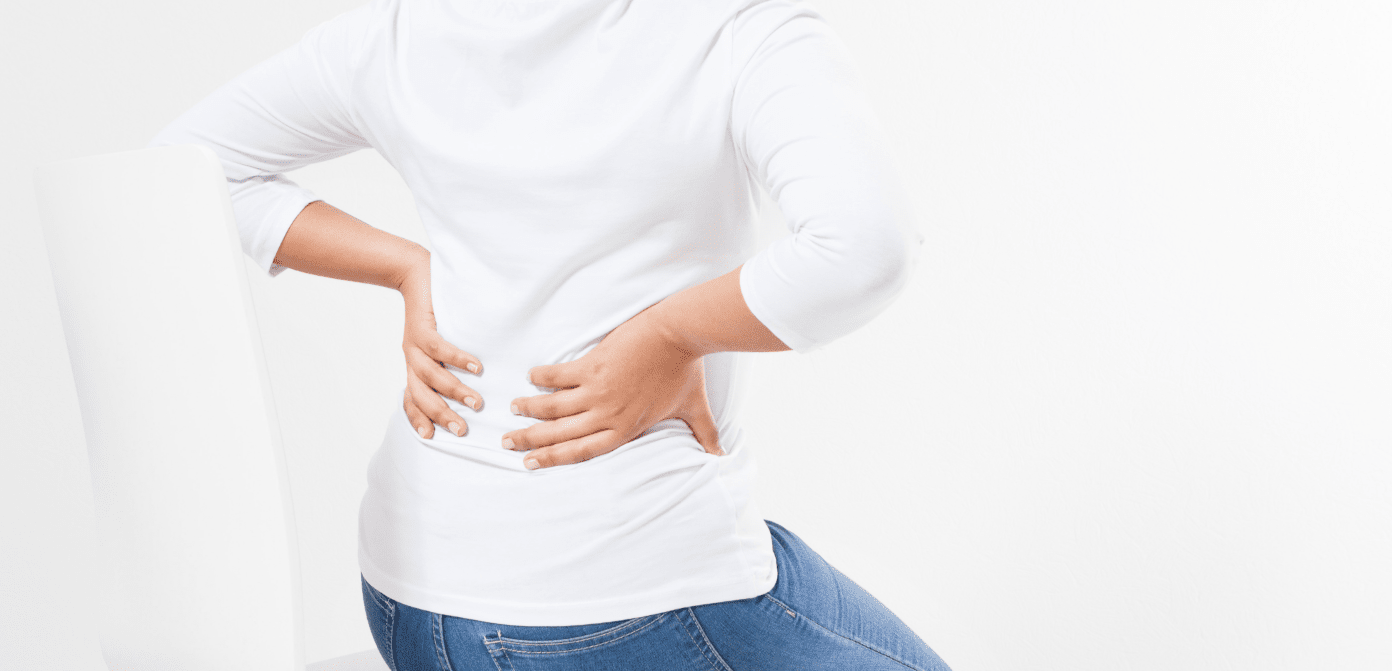 The best treatment for back pain ny avoids using risky surgeries and narcotics. Instead, The Pain Treatment Specialists Manhattan NY combines the latest minimally invasive techniques with a holistic approach to healthcare.
At this modern and friendly Manhattan clinic, you will be treated by a team of board certified Harvard pain doctors. These pain physicians are leaders in the field of pain medicine and are passionate about using the safest and healthiest techniques to get you back on your feet. Best of all, you won't have to undergo risky procedures or take pain medication.
This modern and friendly New York clinic has the latest cutting edge technology that diagnoses and treats a wide range of functional pain complaints. Each Harvard doctor spends time with their patient to understand the full extent of their problem. They then create a customized care plan unique to each patient. This treatment plan involves a recommendation for a minimally invasive procedure as well as physical therapy.
If you have back pain, it doesn't mean your treatment for back pain ny has to be painful! These top-rated Harvard pain specialists understand why you might be worried about your back pain. That's why they carefully create customized care plans that suit your time scale and requirements.
If you want to receive an accurate diagnosis and treatment for your back pain using the latest cutting-edge technology, be sure to book an appointment at this Manhattan pain clinic. Please book an appointment on (646) 493-2993. Our spacious and modern clinic is conveniently located in the heart of NYC near Grand Central Station. 
Let's explore some of the latest minimally invasive back pain treatments. 
What Is The Best Way To Treat Back Pain?
Now that we've taken the time to discuss why it's vital you book an appointment with one of our Harvard doctors, let's look at some of the latest treatments on offer. 
Lumbar Epidural Steroid Injections
A lumbar epidural steroid injection (ESI) is a popular and highly effective treatment choice. It is usually one of the first treatment recommendations provided by Harvard doctors due to its simple and fast application.
Lumbar epidural steroid injections describe when a board certified pain doctor injects the epidural space in the spine with steroid medicine. The epidural space has fat-filled sacs containing tissues and nerves. Injecting the epidural space with steroid medicine can quickly and instantly provide long-term pain relief.
Epidural steroid injections are particularly recommended for individuals who have nerve pain as a result of herniated discs or spinal stenosis. The aggravated nerves due to these conditions can be calmed down by injecting steroid medicine.
Epidural steroid injections can be applied several times depending on the needs of each individual. They are a fast and pain-free procedure which helps individuals to take part in physical therapy programs or return to daily activities with relative ease.
Lumbar Radiofrequency Ablation
Lumbar radiofrequency ablation (rfa) is a popular option for individuals wanting to avoid steroid medicine. It is an exciting and innovative area of pain medicine which uses thermal energy to provide long-term pain relief.
During this procedure, a pain doctor uses a small generator to transmit radiofrequency energy to the lumbar region. The radiofrequency energy heats up the spinal nerves responsible for transmitting pain signals from the lumbar to the brain. Once the nerves are heated up, they become deactivated. This means they can no longer send pain information to the brain. As a result, long-term pain relief is achieved without having to take narcotics or undergo back surgery.
Lumbar Facet Joint Injections
The facet joints are small joints located on each side of the spine. If you have back pain, a pain doctor NY might use facet joint injections to provide a diagnosis and treatment. Facet joint injections can help doctors understand what their problem is as well as be used as a highly effective pain relief option.
During this procedure, a pain doctor NY uses local anesthetic or steroid medicine to anesthetize the facet joints. This blocks out any pain as pain signals are unable to be sent to the brain. This results in long-term pain relief. Some individuals receive 2-3 facet joint injections depending on their circumstances.
Spinal Cord Stimulation
Spinal cord stimulation (SCS) is when a pain doctor uses a small device to send small pulses to alter pain signals. These pain signals can be changed so that they are not as intense or as frequent. As a result, the pain signals can be modified by the time they reach the brain so that the intensity, frequency and duration of pain sensations can be altered. This ensures individuals receive pain relief without having to undergo surgery or take narcotics. 
Why Do I Have Back Pain?
If you have back pain, it is highly recommended you visit a Harvard doctor who has achieved board certification. Back pain (both acute and chronic back pain) can be a symptom of many different underlying health conditions. Back problems also don't always exhibit back pain in only the lumbar region – neck pain and sensations down your leg can also indicate back issues. This is why it's important you understand exactly what is causing your pain and how best to treat it.
Below are some examples of the most common reasons individuals experience back pain:-
Degenerative disc disease – this is a disease that usually occurs with the ageing process. It describes when the discs in the spine begin to break down, causing pain, weakness and numbing sensations.
Herniated discs – if you have disc herniation, it means one of the soft tissues that sits between each bone in the spine has been pushed out of place. Due to the tissue being pushed out, the surrounding spinal nerves can become irritated. Numbness, tingling and pain can be experienced in the lumbar region as well as down the legs.
Spinal stenosis – this is a condition in which the spaces in the spine start to narrow. The narrowing causes excess pressure to be placed on the nerves, creating irritated spinal nerves. If you have spinal stenosis, you might experience pain and tingling in the back, arms and legs.
Sprain or strain – this can be caused by an individual lifting heavy objects on a regular basis or if they twist/ turn too quickly. Muscle spasms can also occur if the back muscle is strained.
Osteoarthritis – this is a mechanical form of arthritis, meaning it is caused by wear and tear over time. If a joint is repeatedly used, it can cause the cartilage to wear down. As a result, the joint develops friction because there is a lack of cartilage to help the bones glide smoothly in the joint. This can cause the joint to become inflamed, swollen and painful. Bony spurs might even form. 
If you want to explore the best treatment for back pain ny, be sure to book an appointment with one of our board certified Harvard pain doctors based in Manhattan. Their modern and friendly clinic provides access to the latest minimally invasive back treatments that get you looking and feeling your best in the safest way possible.
Book a Consultation
Scheduling a consultation with one of our pain treatment specialists is one of the best ways to determine the proper solution for pain relief.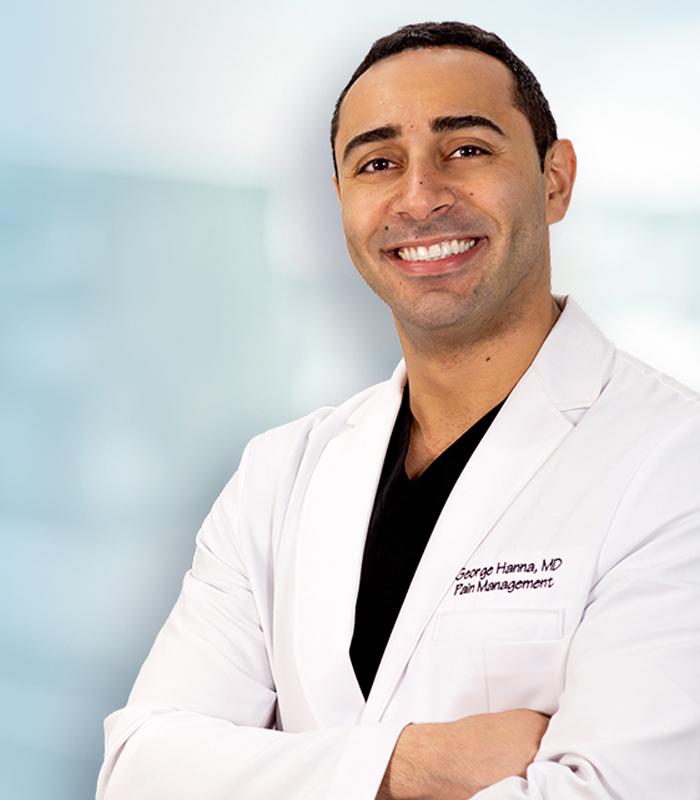 George Hanna
Harvard Medical School
Director of Pain Management
Dr. George Hanna is a nationally recognized pain management specialist and Double Board Certified in anesthesiology and pain management medicine. Dr. Hanna is currently available at Pain Treatment Specialists in Manhattan and Clifton, NJ. He is now accepting most major medical insurances, including Medicare.
Shane J. Volney
Harvard Medical School
NY & NJ PAIN SPECIALIST
Dr. Volney is double board certified in Anesthesiology and Pain Medicine by the American Board of Anesthesiology. He is currently seeing patients at our Pain Treatment Center in Manhattan and Clifton, New Jersey. Most pain treatments are covered by all major medical insurances and Medicare.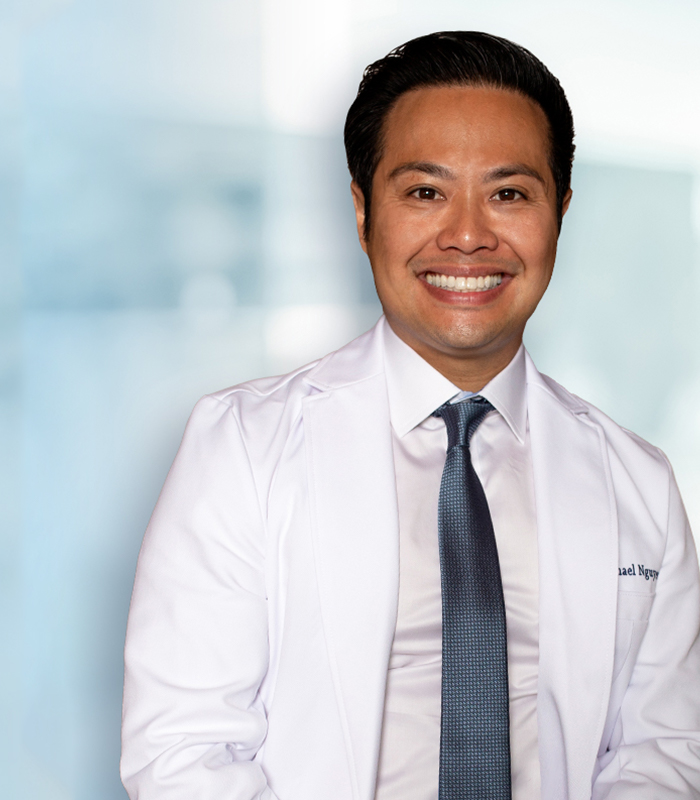 Michael Nguyen
Harvard Medical School
NY & NJ Pain Specialist
Dr. Michael Nguyen is world renowned in Pain Medicine. Dr. Nguyen completed his residency and advanced Pain fellowship training at Harvard Medical School. During his tenure at Harvard, Dr. Nguyen was awarded the "Mentor of the Year" and also "Teacher of the Year" award.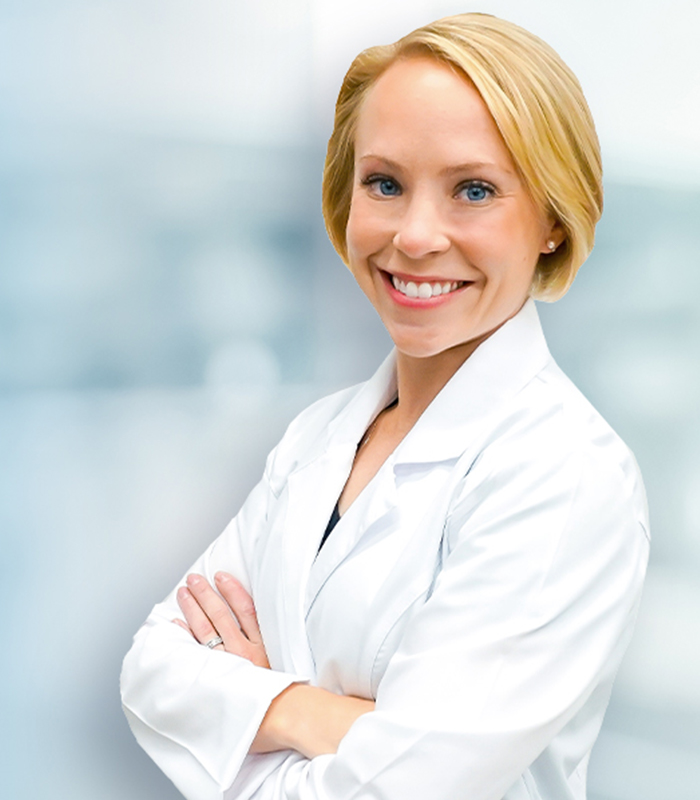 Dr. Laura Lombardi
Harvard Medical School
NJ PAIN SPECIALIST
Dr. Lombardi specializes in the treatment of back, neck, and joint pain. By using a range of minimally invasive modalities as well as advanced procedures, she helps patients achieve a pain free life without the need for surgery. Dr. Lombardi will be offering her pain treatment services in Clifton, New Jersey.
The Best Treatment for Back Pain NY | The Pain Treatment Specialists
ultima modifica:
2020-08-23T08:05:43-04:00
da