8 Tips to Receive the Best Back Pain Treatment in Manhattan
Got Neck Pain or Chronic Back Pain? 8 Tips for Superior Relief
Sometimes life can be a real pain in the neck! Who wants to add salt to the wound by dealing with back or neck pain along with life's challenges? No one should have to do that. If you're in pain, you deserve relief. But not all pain treatments are effective, or even advised. Before you seek pain care, check out these 8 tips to receive the best back pain treatment in Manhattan.
1. Don't Delay Pain Care
Mild back pain is something we try to ignore, hoping it will go away. While it can resolve on its own, many cases of chronic back pain require diagnosis and treatment to achieve relief. If your pain persists for more than a few days, despite rest, pain relievers, or heat and ice, it's best to head to the doctor. There are some conditions that even the best doctors can't completely reverse if left untreated. Spinal tumors, multiple sclerosis, infections, fractures, aneurysms, and other conditions become more problematic when you delay care.
2. Don't Self-Diagnose
Lower back pain is an ailment commonly misperceived as trivial or self-diagnosable. While it can signify mild issues like poor posture or muscle fatigue, it can also be caused by arthritis, herniated discs, pinched nerves, fractures, tears, stenosis, or serious diseases. Since the back is your primary support structure, it also expresses pain referred from areas like the abdomen, pelvis, neck, and hips. There are simply too many possible causes of pain to self-diagnose your condition. Trust the experts at Pain Treatment Specialists near Penn Station for a proper diagnosis.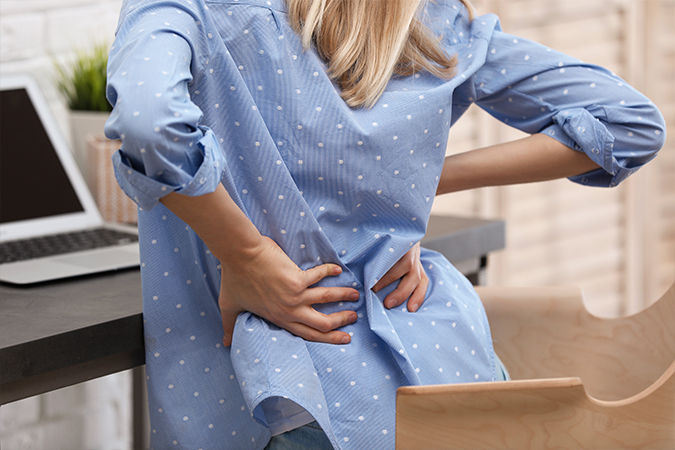 3. Seek Board Certified Pain Specialists
Many people claim to treat chronic back pain. Various suggestions for pain include things like chiropractic care, acupuncture, massage therapy, or surgery. But board certified pain management doctors are qualified to administer the most effective, state-of-the-art pain care in Manhattan. Your back is crucial to all forms of movement. It's composed of muscles, bones, ligaments, nerves, discs, and more. Other practitioners might be trained in just the spine or in surgical repairs. But our doctors have completed multiple fellowships, residencies, and supplemental certifications to offer comprehensive care. Don't trust back pain treatment in Manhattan to someone who's not trained in the complexities of the back.
4. Choose Interventional Pain Treatments
Our Harvard-trained team practices interventional pain management, which means we find the cause of the pain and target it directly, stopping pain at the source. This allows us to use conservative, minimally invasive techniques that prevent the need for invasive surgery. Our doctors are skilled in the latest modalities to diagnose and treat pain simultaneously. For example, with a single injection, we can confirm your pain source and deliver relief within minutes. The physicians at Pain Treatment Specialists are leaders in their field, training other doctors in effective, conservative treatments.
5. Seek a Second Opinion on Surgery
If you've already been referred to back surgery, visit Pain Treatment Specialists first. Some doctors aren't trained in the latest non-invasive techniques and aren't aware of better options. Surgery is occasionally required, particularly if you delay treatment. But, in many cases, pain can be treated with gentle procedures like cooled radiofrequency or facet block injections to prevent surgery completely. Surgery brings additional pain in the form of incisions, spinal fusions, medical bills, post-surgical opioids, and lengthy recovery. In fact, some of our patients come to us for relief from back pain caused by surgery. Our doctors are at the forefront of innovative pain relief. So, consult Pain Treatment Specialists before having surgery.
6. Avoid Doctors Without Conservative Treatment Options
Check out the doctor's website before your appointment. Does the doctor's arsenal for pain include conservative treatments? If they predominantly practice surgery, don't book them before seeing our pain specialists. The best bet is to seek a board certified medical doctor who specializes in interventional pain management, rather than surgery or treatments not approved by the FDA. Surgery puts money in doctor's pockets, but it often comes at a high cost to patients. Trust doctors who seek to do the least harm and use the gentlest approach.
7. Don't Try Alternative Methods Without Doctor's Approval
If a practitioner only performs alternative treatments, they may not be qualified to accurately diagnose your pain. While things like massage therapy can be helpful for certain types of back pain, they aggravate other back conditions, and even worsen things like infection or aneurysms. Before seeking alternative treatment, ask a pain specialist's advice. Acupuncture, chiropractic care, yoga, and other home remedies may be suitable for you, but might also be catastrophic depending on your condition.
8. Don't Settle for Opiate-Based Pain Care
Many doctors, from primary care physicians, to orthopedic surgeons are able to prescribe opioid pain relief. But mounting research, as well as an epidemic of addiction, have proven that this is not the best choice. It's easy for some doctors to write a quick prescription and send you on your way, dulling your pain so you won't complain. But the aftermath ranges from troublesome to fatal in many cases. Opioids are also less effective at relieving pain than once believed, often requiring higher and higher titrations to relieve pain. At Pain Treatment Specialists, we don't try to blur your ability to sense pain, instead, we seek to eradicate your pain. Don't settle for doctors willing to jeopardize your health with endless narcotic prescriptions. Trust the pain specialists who avoid addictive treatments.
For Superior Pain Care, Please Call Our Office Today!
If you're looking for the best back pain treatment in Manhattan, look no further than Pain Treatment Specialists. Our Ivy League team leads the pack with superior training, expertise, and experience in treating back pain interventionally. We're an award-winning practice of physicians who are also authors, educators, and lecturers on minimally invasive pain management. Get the relief you seek without the risk, expense, and pain involved at less qualified practices. Please call our office to learn more!
Book a Consultation
Scheduling a consultation with one of our pain treatment specialists is one of the best ways to determine the proper solution for pain relief.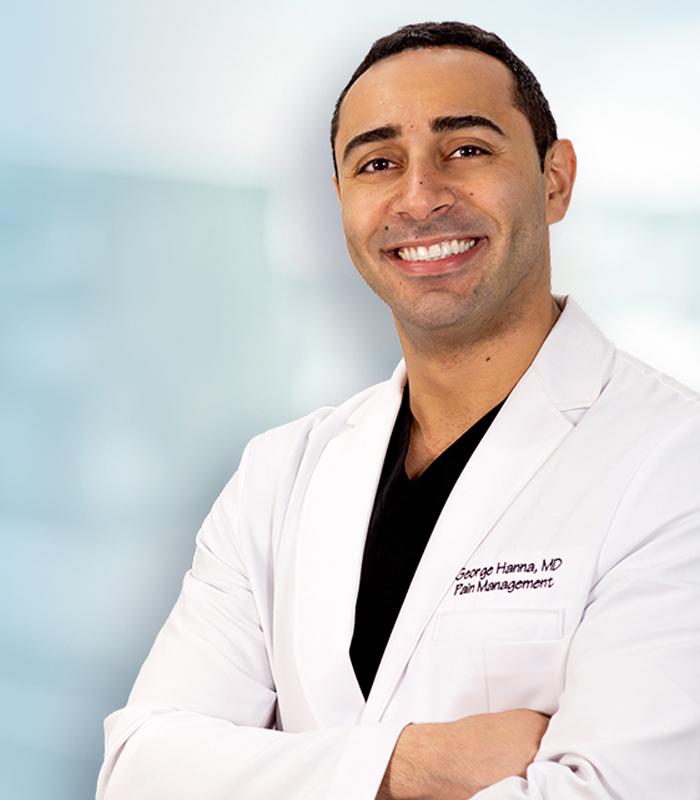 George Hanna
Harvard Medical School
Director of Pain Management
Dr. George Hanna is a nationally recognized pain management specialist and Double Board Certified in anesthesiology and pain management medicine. Dr. Hanna is currently available at Pain Treatment Specialists in Manhattan and Clifton, NJ. He is now accepting most major medical insurances, including Medicare.
Shane J. Volney
Harvard Medical School
NY & NJ PAIN SPECIALIST
Dr. Volney is double board certified in Anesthesiology and Pain Medicine by the American Board of Anesthesiology. He is currently seeing patients at our Pain Treatment Center in Manhattan and Clifton, New Jersey. Most pain treatments are covered by all major medical insurances and Medicare.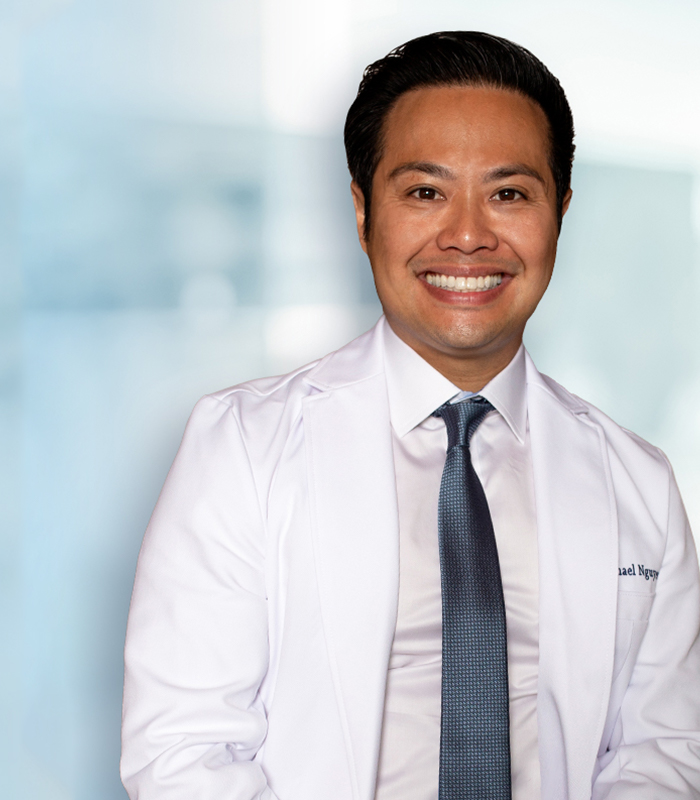 Michael Nguyen
Harvard Medical School
NY & NJ Pain Specialist
Dr. Michael Nguyen is world renowned in Pain Medicine. Dr. Nguyen completed his residency and advanced Pain fellowship training at Harvard Medical School. During his tenure at Harvard, Dr. Nguyen was awarded the "Mentor of the Year" and also "Teacher of the Year" award.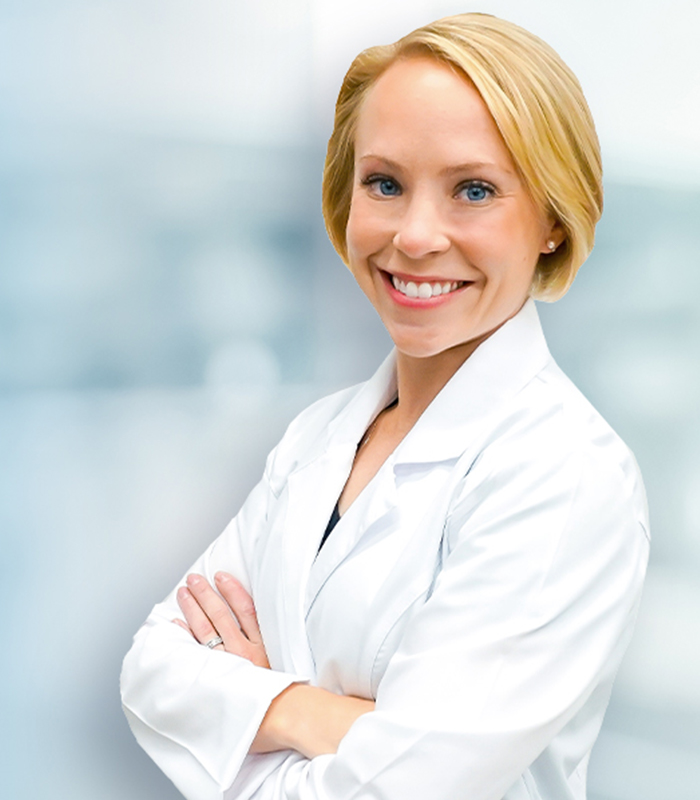 Dr. Laura Lombardi
Harvard Medical School
NJ PAIN SPECIALIST
Dr. Lombardi specializes in the treatment of back, neck, and joint pain. By using a range of minimally invasive modalities as well as advanced procedures, she helps patients achieve a pain free life without the need for surgery. Dr. Lombardi will be offering her pain treatment services in Clifton, New Jersey.
8 Tips to Receive the Best Back Pain Treatment in Manhattan
ultima modifica:
2020-07-15T08:05:41-04:00
da