Surprisingly Simple Back Treatment Near Me for Complex Pain
For Back Pain Which Doctor to Consult? Back Pain Specialist NJ
Back pain is often confusing. Does it stem from muscles, bones, ligaments, injuries, or disease? Often, patients assume that since back pain is complex, treatment will also be complicated. It's true that back pain relief can be illusive when you seek medical advice from unqualified doctors. Some primary care physicians, surgeons, and chiropractors use outdated or disproven treatment plans. But the pain experts at Pain Treatment Specialists are board certified in interventional pain management. Our treatment options for acute and chronic pain are world-renowned for swift upper and lower back pain relief.
What Doctor Treats Back and Neck Pain Simply?
Pain management specialists like our expert physicians are trained in minimally invasive techniques that provide instant relief with minimal downtime. Our patients can go home the very same day and get back to work promptly. Each back doctor at Pain Treatment Specialists is certified in pain medicine, and holds additional certification in fields like anesthesiology. Our doctors are all Harvard trained, and completed additional training at multiple Ivy League schools like Yale, Columbia, and UPenn. Each of our chronic pain experts is a highly reputed instructor, author, lecturer, and leader in their field. Patients and doctors alike seek our expertise from around the world. Since we've invested so much time in our training, we can deliver relief quickly and effectively.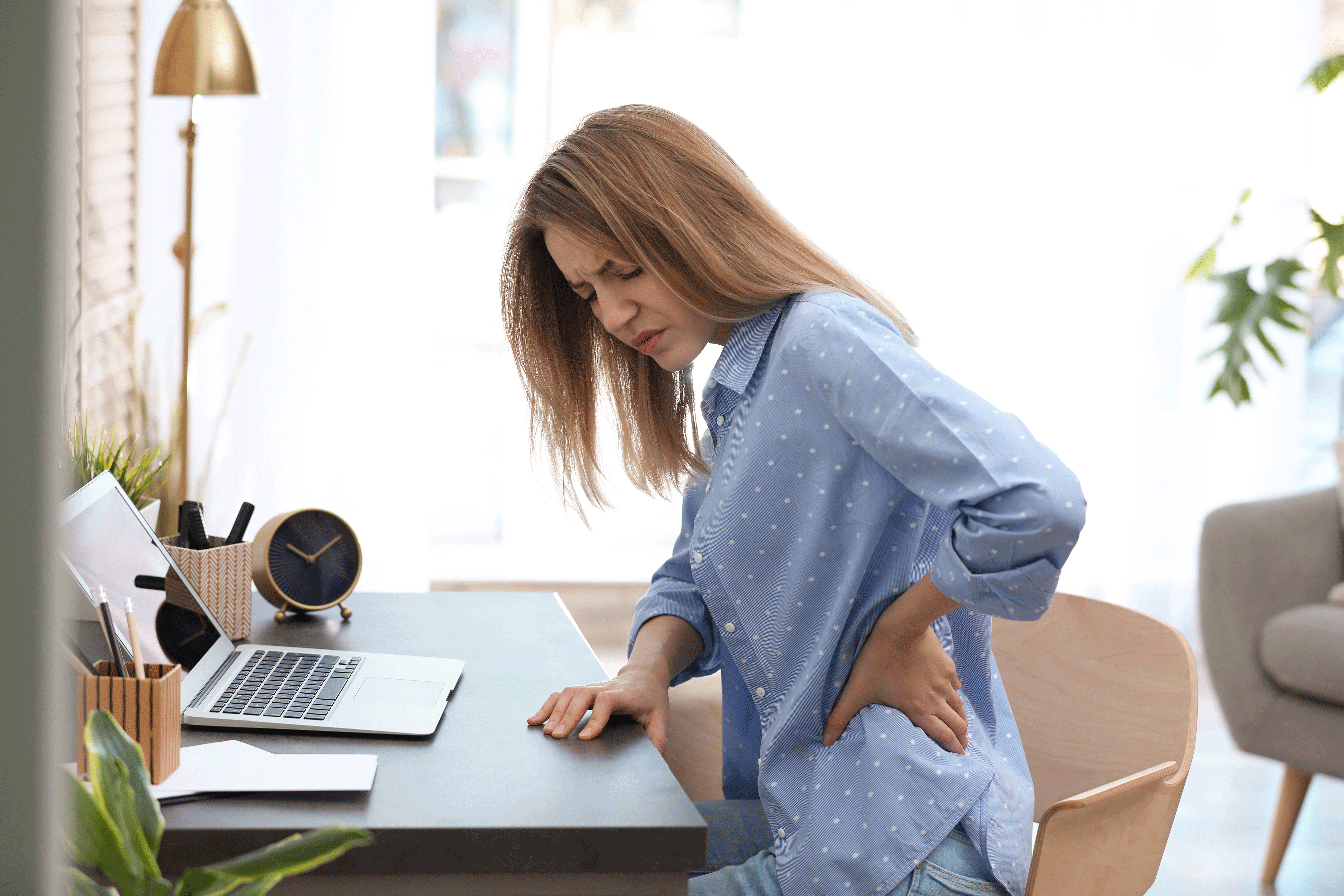 How Does a Back Specialist in NJ Simplify Relief?
Our exceptional care for patient recovery begins with a comprehensive assessment. Our team conducts a thorough analysis of your health, including nutrition, sleep habits, stressors, medical conditions, and injuries that might be contributing to your pain. We don't devise treatment options until we are confident in the source of your pain. By pinpointing the cause, we eliminate the ineffective attempts at back pain relief you may have experienced with other back doctors. We are uniquely qualified to diagnose chronic pain, providing superior upper and lower back pain relief.
As a highly trained pain management specialist team, we can avoid invasive procedures like spine surgery and addictive treatment options like narcotics. As a result, there are no delays in your recovery. You don't lose time to post-surgical pain, rehabilitation, opioid side effects, infections, or complications. Our patients feel relief within minutes of our procedures and are back on their feet the same day.
How Our Back Pain Doctor in Edison, NJ and Vicinity Differs
A search for "back treatment near me" will produce a myriad of results, including acupuncturists, massage therapists, and spine surgeons. But a pain management specialist is board certified in back pain relief on a superior scale. Our treatment options are clinically proven and tested by the most prominent doctors and hospitals. Our innovative techniques are not only safer, they're also more effective. Don't waste time and money, or even risk your health at the hands of less qualified practitioners. Pain Treatment Specialists sets the standard for superior and simpler back pain relief.
Dr. Datta Back Center & Advanced Spine Center Plano Contrast
You may be tempted to seek "back treatment near me" based on a recommendation from friends or loved ones. But each back pain case is unique and requires an individual diagnosis. Many back doctors like Dr. Datta Back Center and Advanced Spine Center Plano specialize in invasive surgery, which you can often avoid with the care of our team. In fact, many of our patients visit us for relief from back pain caused by surgery. Our minimally invasive techniques provide relief that negates surgery altogether.
Spine Rehab Group & The Rehab Group vs. Back Pain Specialist
Other practices, like Spine Rehab Group and The Rehab Group, are trained in rehab for things like cardiac health and physical therapy, rather than specializing in diagnosing and managing back pain. Don't self-diagnose your back pain, or assume your condition is the same as someone else's. Come receive an expert diagnosis and treatment plan from our renowned team. Certain back pain conditions are actually exacerbated by physical rehab, surgery, or pain medication, so schedule an accurate exam with our team.
How Our Back Pain Doctor in NJ Provides Easy Results
Our award-winning team uses minimally-invasive procedures proven to be safer, quicker and more effective than spine surgery or pain treatment primary care doctors prescribe like narcotics. Whether you have neck pain, shoulder pain, or lower back pain, our pain management specialists can provide an accurate diagnosis and offer gentle treatment options that align with your lifestyle. Here are just a few ways we simplify upper and lower back pain treatment with gentle procedures.
Lumbar Radiofrequency Ablation
Sacroiliac Joint Injections
Lumbar Facet Injections
Lumbar Epidurals
Corticosteroid Injections
Cervical Facet Block Injections
Trigger Point Injections
Cervical Epidural Steroid Injections (ESI)
Cortisone Injections
Platelet Rich Plasma Therapy
NSAIDs
Our Back Doctor in NJ Offers Unprecedented Care for Patients
Each expert doctor in our practice offers "back treatment near me" with unprecedented results, as well as unprecedented patient care. We follow up with our patients to check on their progress and well-being, and offer options like telemedicine for patients who can't come into the office. Before you search for "spine surgery near me," or "physical therapy near me," visit one of our convenient locations. You'll be surprised to learn that in a majority of cases, spine surgery is unnecessary. Don't assume that your complex pain requires complex treatment plans. With our highly trained doctors, care is much simpler than you assume.
Locations for #1 Doctor for Waist Pain, Back, and Neck Pain
For exceptional back treatment near me, choose the doctors whose extensive training yields simpler relief. Our upper and lower back treatment is second to none, and our expertise is unparalleled. Our compassionate team is at the forefront of research, trials, and emerging treatment options, providing innovative solutions for complex pain. Visit one of our convenient locations for surprisingly simple relief!
● Pain Treatment Specialists: Back Treatment Near Me in NJ/NYC
1117 Route 46, Suite 205, Clifton, NJ (973) 240-8201
375 Mount Pleasant Ave., Suite 205, West Orange, NJ (973) 949-7307
140 NJ-17 Suite #103, Paramus, NJ (973) 370-4531
342 Hamburg Turnpike, Suite 203, Wayne, NJ (855) 480-6997
290 Madison Avenue, Suite 203, New York, NY (646) 904-8890
Book a Consultation
Scheduling a consultation with one of our pain treatment specialists is one of the best ways to determine the proper solution for pain relief.
Surprisingly Simple Back Treatment Near Me for Complex Pain
ultima modifica:
2020-08-05T16:29:45-04:00
da