Top Back Pain Doctor in New Jersey Defines Different Causes of Pain
A Board Certified Back Pain Doctor Explains Pain Causes
When you're dealing with back pain, neck pain, or limited mobility, the first thing on your mind is how to make it stop. It's tempting to just pop a pain killer and try to power through your day. But some back pain is persistent, despite home remedies. And some pain is made worse by continuing your activities. Back pain is caused by numerous things, each of which requires different treatment. Take a look at some common causes of back pain, and why you need a clear diagnosis.
Is Your Back Pain Due to Your Golf Swing, Aging, or Posture?
The back is your primary support system, composed of a spinal cord, muscles, bones, discs, nerves, and joints. It's also surrounded by organs, soft tissue, and skin. Any of these components can trigger pain, as can things like disease and inflammation that aren't localized to your back.
So, if you're wondering what's causing your back pain, the answer is found by examining your lifestyle and medical history. If you recently had a car accident that jarred your back, that might be the trigger. But within that cause, there remains the question of source. Did you pull a muscle, rupture a disc, or fracture a vertebra in the crash? Is the pain referred from your neck or shoulders, or does it stem from your lumbar spine? Each case of back pain is unique and requires investigation.
If your back pain is more gradual than sudden, there are multiple causes to consider. Everything from aging, to stress, to posture, to injury, to disease can cause chronic back pain. Some back pain is relieved with rest or a change in position, whereas some persists no matter what you do. Some is made better with stretching and exercise, while some is exacerbated by activity.
It's important to get a proper diagnosis of your pain before treating it in ways that may worsen the condition. The back pain experts at Pain Treatment Specialists in New Jersey can determine the exact cause of your back pain. We book phone appointments and in-office visits to treat your pain. Contact us to learn more.
10 Common Causes of Back Pain
A Strain or Spasm– The most common cause of back pain is a strain or spasm in muscles or ligaments. They're caused by activity like lifting heavy objects, improper posture, and abrupt movements. Sports are common triggers, but even sleeping positions cause spasms. The good news is these typically resolve quickly with non-invasive treatments.
A Tear or Fracture– Sometimes the injury is more severe than a strain, and you sustain a torn ligament or a fracture. While sprains can handle some doctor-advised activity, tears and breakages require more rest. Seek diagnostic imaging before writing your pain off as a spasm, in case a more serious injury is to blame.
Slipped, herniated, or ruptured discs– Bulging or ruptured vertebral discs are common sources of pain. These discs align with the vertebral spine and act as cushions, providing flexibility and strength. When they penetrate from the spine, they put pressure on the spinal nerves, causing pain. Degenerative disc disease is a related condition whereby a compromised disc causes chronic pain.
Facet or Sacroiliac Joint Dysfunction– Facet joints and sacroiliac joints are subject to injury and inflammation through excessive rotation, extension, or flexion of the spine. These cause degenerative changes to the cartilage and intervertebral discs and cause pain that radiates as far as the toes. They're treated with minimally invasive procedures like injections.
Spondylolisthesis– Just as discs can slip, one of 33 vertebrae can slip forward in relation to other bones. This squeezes the spinal cord and nerve roots, causing pain and numbness that extends into your legs. If you experience loss of bladder or bowel control or limping, see your doctor promptly.
Spinal Stenosis– This condition causes your spinal canal to narrow. For many people, it's mild or unnoticeable, and they lead an active life. For some patients, it becomes severe enough that a pain expert should intervene.
Arthritis– There are over 100 types of arthritis. The board certified doctors at Pain Treatment Specialists can determine the type. Back pain is commonly caused by Osteoarthritis, also known as "wear and tear" arthritis. It occurs when joints are overused, but can also occur with joint injuries or obesity which puts extra strain on joints. Osteoarthritis is a chronic condition, but it can be minimized with a qualified doctor.
Pathological Curvatures of the Spine– Sometimes back pain stems from a genetic or acquired deformity such as scoliosis. This curvature of the spine can be mild and unnoticeable, or severe and clearly visible. In this condition, the spine curves to the right or the left, and back doctors can treat the pain and progression.
Sciatica– Many people have felt the specific sensation of sciatica. It presents as a sharp pain in the back that travels down the buttock or leg, typically on one side. It can be caused by irritation of the spinal nerves due to a bulging or ruptured disk. It's a frequent nemesis of people who work at a desk all day.
Disease or Illness– Many illnesses trigger back pain. Mental illness can cause muscle tension and back spasms. Viruses can cause widespread pain. Gastroenterological conditions like IBS and IBD can cause lower back pain. Pelvic conditions and gynecological disease cause referred back pain. Cancers and fibromyalgia can present with back pain. In other words, if back pain persists, seek a proper diagnosis. A dose of ibuprofen won't be sufficient if you have an underlying illness.
Minimally Invasive Back Pain Treatment Options
If you're experiencing back pain, choose a back pain doctor in New Jersey who will identify the source. Many doctors prescribe pain medication, but qualified pain specialists get to the root of the problem and customize the perfect solution. The double and triple board certified pain specialists at Pain Treatment Specialists in New Jersey offer minimally invasive, outpatient procedures that treat the specific cause of your pain. Our doctors are all Harvard-trained and are leaders in the field of pain medicine, training other doctors on innovative techniques. Here are just 5 of the quick and painless ways we relieve back pain.
Lumbar Radiofrequency Ablation
SI Joint injection
Lumbar Facet Injection
Lumbar Epidural
Cervical Epidural Steroid Injection
Steroids, NSAIDs
Heat/Ice Therapy
Physical Therapy
If you want to be free of back pain for good, get to the root of the pain. Book an appointment with Pain Treatment Specialists online or call us by phone with general inquiries. We have convenient locations in Clifton, Paramus, and West Orange, near the Fette Ford Dealership, the Paramus Park Mall, and the Essex Country Club. We look forward to relieving your chronic back pain!
Book a Consultation
Scheduling a consultation with one of our pain treatment specialists is one of the best ways to determine the proper solution for pain relief.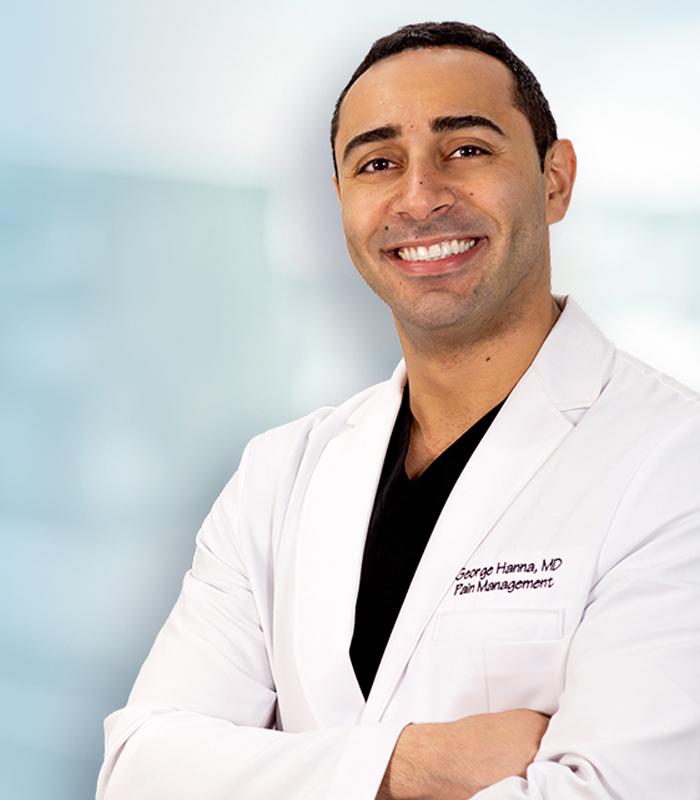 George Hanna
Harvard Medical School
Director of Pain Management
Dr. George Hanna is a nationally recognized pain management specialist and Double Board Certified in anesthesiology and pain management medicine. Dr. Hanna is currently available at Pain Treatment Specialists in Manhattan and Clifton, NJ. He is now accepting most major medical insurances, including Medicare.
Shane J. Volney
Harvard Medical School
NY & NJ PAIN SPECIALIST
Dr. Volney is double board certified in Anesthesiology and Pain Medicine by the American Board of Anesthesiology. He is currently seeing patients at our Pain Treatment Center in Manhattan and Clifton, New Jersey. Most pain treatments are covered by all major medical insurances and Medicare.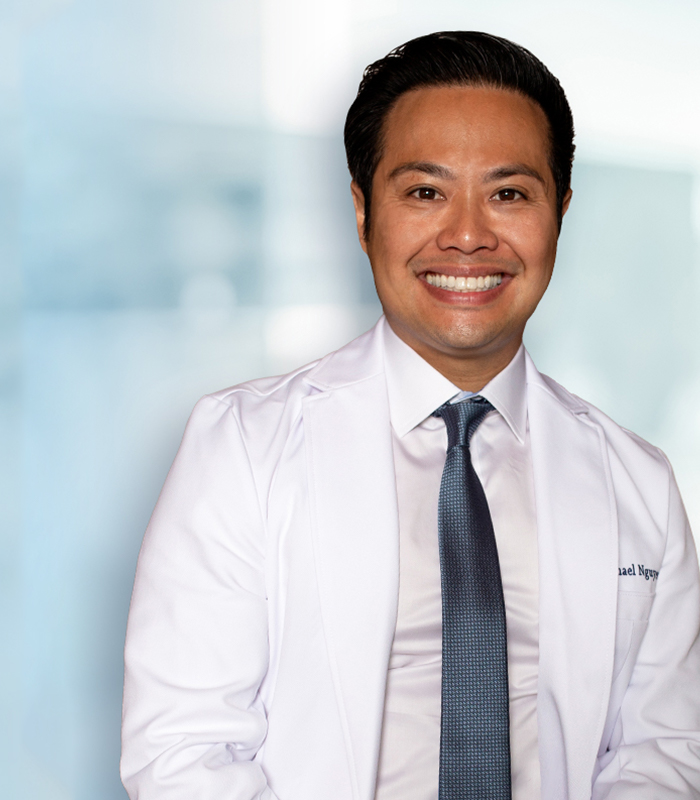 Michael Nguyen
Harvard Medical School
NY & NJ Pain Specialist
Dr. Michael Nguyen is world renowned in Pain Medicine. Dr. Nguyen completed his residency and advanced Pain fellowship training at Harvard Medical School. During his tenure at Harvard, Dr. Nguyen was awarded the "Mentor of the Year" and also "Teacher of the Year" award.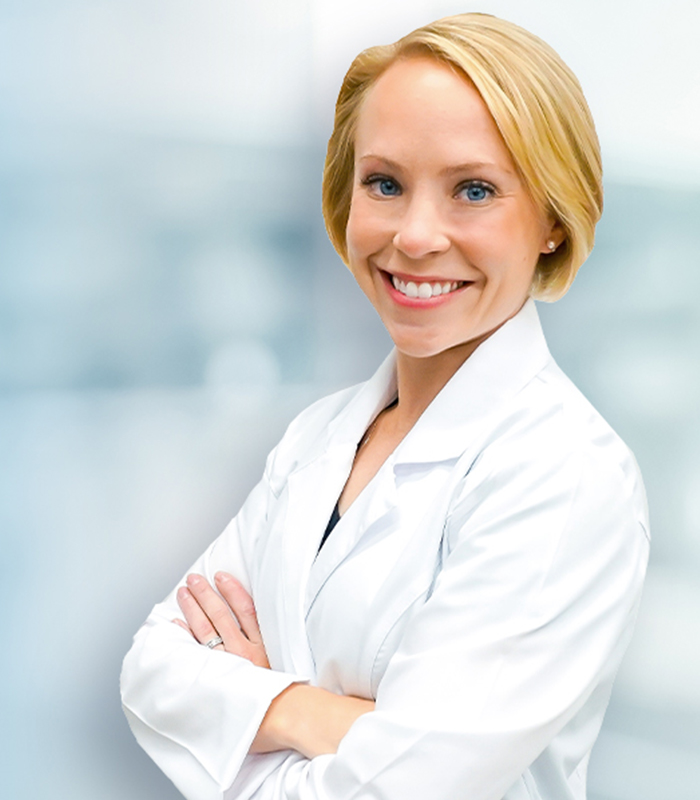 Dr. Laura Lombardi
Harvard Medical School
NJ PAIN SPECIALIST
Dr. Lombardi specializes in the treatment of back, neck, and joint pain. By using a range of minimally invasive modalities as well as advanced procedures, she helps patients achieve a pain free life without the need for surgery. Dr. Lombardi will be offering her pain treatment services in Clifton, New Jersey.
Top Back Pain Doctor in New Jersey Defines Different Causes of Pain
ultima modifica:
2020-05-29T03:05:08-04:00
da