Where to Find the Best Knee Doctor in NYC
For seemingly the 15th time today, you decide to see what's in your fridge. Even though you know the contents haven't changed, perhaps something new will catch your eye and look appealing.The fridge door creaks open as if to say "Really…again?" and you peruse the shelves. "Ohhh, is that some pepperoni?" you exclaim as you squat down to examine a package on a lower shelf. Your excitement soon turns to dread as your knee crunches and crackles on the way down. Your knee pain is becoming increasingly worse, and you decide that it's time to put down the snacks and start finding some knee pain treatment options.
Quickly opening your laptop, you begin searching for "back doctor NYC", "best knee surgeons Long Island", "best general practitioner NYC", "orthopedic sports medicine", "best orthopedic surgeons near me", and "orthopedic surgeons specializing in knees" but aren't finding the results you want. You want to find a knee specialist near me, but don't want to entertain knee replacement from an orthopedic surgeon as a treatment option. You type in "best knee doctor in NYC" and you like what you see from Pain Treatment Specialists. This group of Harvard trained interventional pain doctors don't rely on knee surgery, but instead on pain management for a variety of knee pain treatment options. You decide to schedule an appointment at Pain Treatment Specialists to get to the bottom of your chronic knee pain…right after you go back for that pepperoni snack.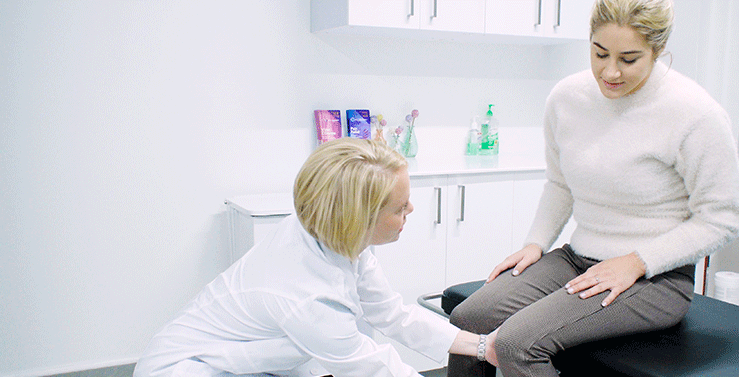 Meet the Best Knee Doctors in NYC
If you first meet with the top primary care physicians near me, you will likely be referred to a knee pain doctor. This is because a knee specialist near me is best equipped to handle your specific knee pain concerns. At Pain Treatment Specialists, the best knee doctor in NYC, our team of Harvard trained knee pain doctors are the top knee specialists near me. Unlike the best orthopedic surgeons, Manhattan orthopedics, or orthopedic knee surgeons, our NYC knee doctors do not rely on surgery as the only way to treat knee pain. Our team includes:
Namrata Khimani: Dr. Khimani graduated from Harvard Medical School with honors, and is a top knee doctor in NYC. She is among a group of select knee pain doctors who have passed the rigorous American Board of Anesthesiology's requirements to become a nationally recognized pain specialist.
Michael Nguyen: Not only is Dr. Nguyen a graduate of Harvard Medical School, he is also a former Harvard faculty member who taught interventional pain management to medical students. His expertise in this field is unmatched, and he's provided knee pain relief to many New Yorkers without the use of knee surgery.
Laura Lombardi: Double board certified in anesthesiology and pain medicine, Dr. Lombardi is an expert in fluoroscopic guided interventional pain treatment injections. As a knee specialist in NYC, she understands how knee pain impacts a person's daily activities and strives to offer the best knee pain treatment options.
Book an appointment at Manhattan's Pain Treatment Specialists and you'll meet with one of the best knee doctors in NYC.
What Types of Treatments Does a Knee Pain Doctor in NYC Use?
At an orthopedic knee surgeon, or knee surgeons near me, the only treatment option discussed is knee replacement or knee surgery. This is because an orthopedic knee surgeon is trained to repair your knee through invasive surgery. At an interventional pain doctor, such as the team at Pain Treatment Specialists, your knee pain treatment plan includes nerve blocks, injections, and physical therapy as minimally-invasive knee pain treatments. Our knee doctors in NYC utilize the following knee pain treatments in NYC:
Physical Therapy: Your knee pain doctor in NYC works in conjunction with a physical therapist to create a customized knee pain treatment plan. Through targeted exercises and movements, your physical therapist works with you to build strength in your knee ligaments and muscles. Improving your knee's strength and stability is the goal of physical therapy.
Steroid Knee Injections: Also known as a corticosteroid injection, this minimally invasive knee pain treatment reduces inflammation and pain. This is a fast-acting knee treatment that reduces inflammation in your knee joints, muscles, bursa, and tendons.
Genicular Nerve Block: This cutting-edge knee pain treatment is also known as a G block. Your genicular nerves are responsible for transmitting pain signals to your brain. This nerve block stops the pain signals that are radiating from your knee from reaching your brain.
Even if you visit the best orthopedic surgeons, the end result will always be surgery. At Pain Treatment Specialists, we have the best knee doctors in NYC because our team has a variety of options for treating knee pain that are minimally-invasive while also being highly-effective.
Why Should a Knee Pain Doctor Avoid Surgery?
An orthopedic surgeon, and knee surgeons near me, use surgery to treat knee pain. While this may sound like an appealing option, especially if you're hearing it come from the best orthopedic near me, it's not a great idea. Knee replacement surgery, or knee surgery, is a life-changing experience that has long-term residual effects. At Pain Treatment Specialists, the best knee doctors in NYC, we recommend that patients avoid surgery for the following reasons:
Surgery is Painful: Once you wake up from knee surgery, you'll realize a level of pain that is excruciating. If you can avoid this by using minimally-invasive pain management knee treatments, do it!
Your Recovery Time is Long: After surgery, your journey is not over. You'll likely need to stay at a long-term rehabilitation center until you're mobile enough to return home. Once you return home, you'll still need assistance toileting, bathing, and moving around your house. Think of the long-term effects your decision has not just on you, but on your entire family unit.
Opioid Addiction is Real: In order to combat the pain from knee surgery, most orthopedic surgeons prescribe narcotics. People don't become addicted to opioids because they want to, but rather because it happens gradually and without warning. One day you're treating your knee surgery pain, and the next you can't get out of bed without a pain pill.
Before you meet with orthopedic surgeons specializing in knees, schedule an appointment at Pain Treatment Specialists to see how our minimally-invasive knee pain treatments are just as effective for treating knee pain.
Conveniently located near Penn Station and Grand Central Station in the heart of midtown Manhattan, Pain Treatment Specialists are the best knee doctors in NYC. Call our knee pain clinic to see what our Harvard trained pain doctors can do to eliminate your knee pain. We can't help you with the extra snacking though, so keep your fridge closed!
Book a Consultation
Scheduling a consultation with one of our pain treatment specialists is one of the best ways to determine the proper solution for pain relief.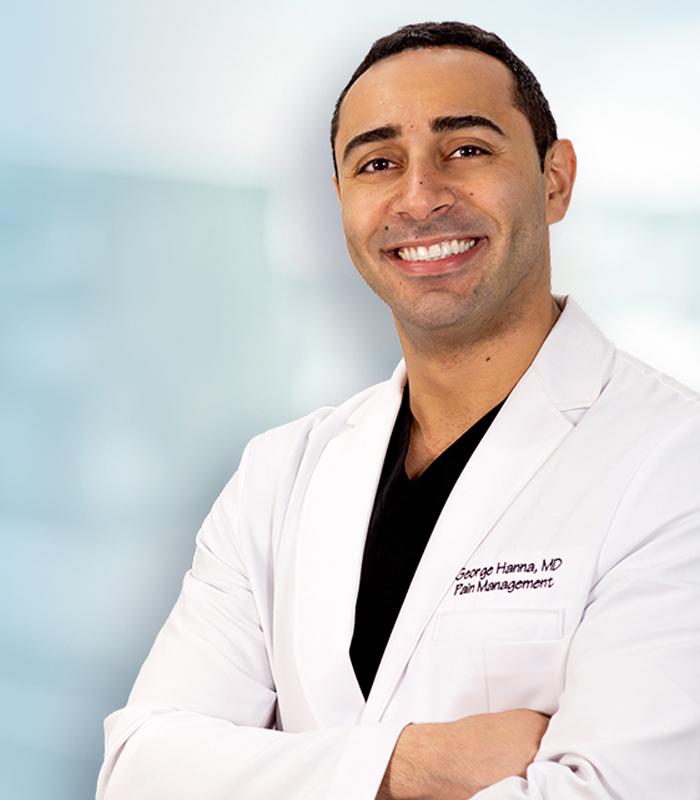 George Hanna
Harvard Medical School
Director of Pain Management
Dr. George Hanna is a nationally recognized pain management specialist and Double Board Certified in anesthesiology and pain management medicine. Dr. Hanna is currently available at Pain Treatment Specialists in Manhattan and Clifton, NJ. He is now accepting most major medical insurances, including Medicare.
Shane J. Volney
Harvard Medical School
NY & NJ PAIN SPECIALIST
Dr. Volney is double board certified in Anesthesiology and Pain Medicine by the American Board of Anesthesiology. He is currently seeing patients at our Pain Treatment Center in Manhattan and Clifton, New Jersey. Most pain treatments are covered by all major medical insurances and Medicare.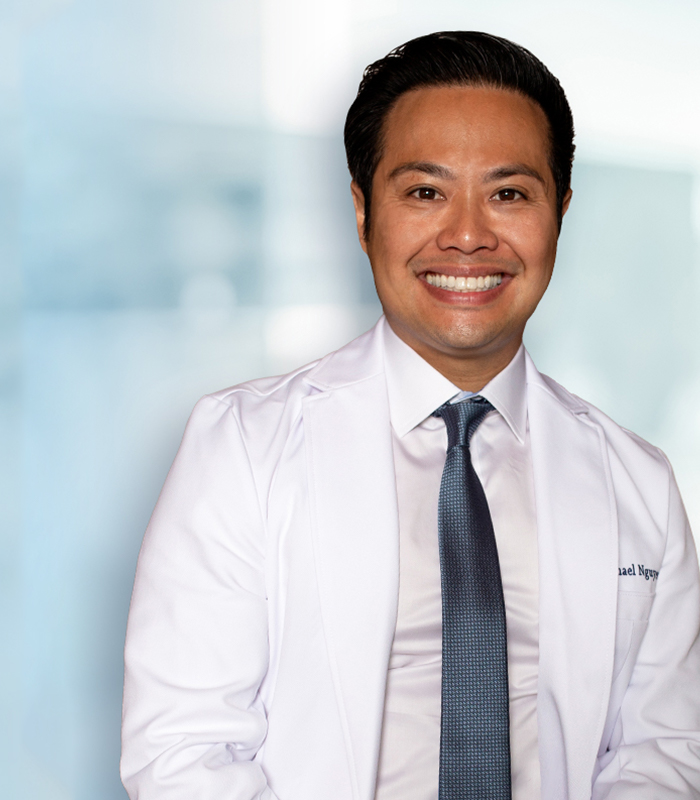 Michael Nguyen
Harvard Medical School
NY & NJ Pain Specialist
Dr. Michael Nguyen is world renowned in Pain Medicine. Dr. Nguyen completed his residency and advanced Pain fellowship training at Harvard Medical School. During his tenure at Harvard, Dr. Nguyen was awarded the "Mentor of the Year" and also "Teacher of the Year" award.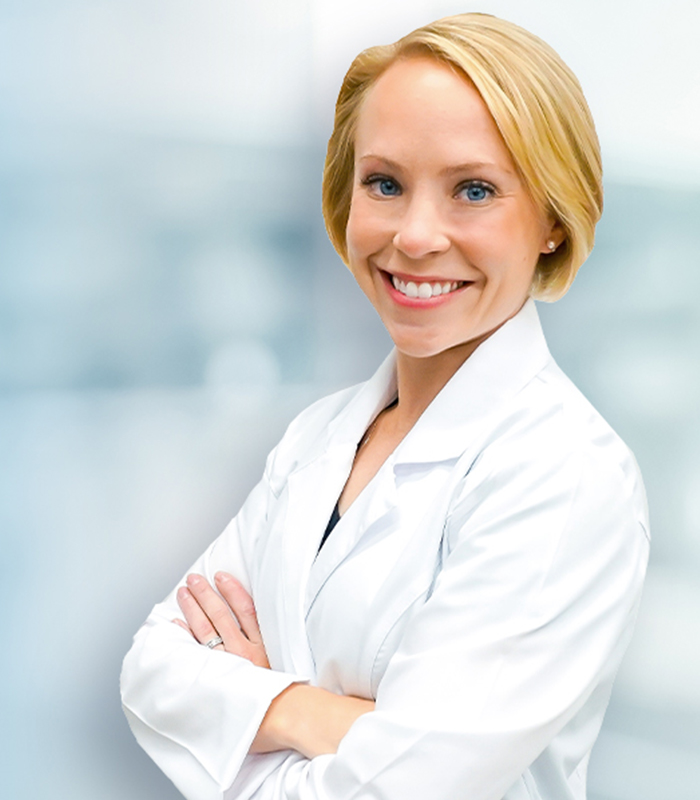 Dr. Laura Lombardi
Harvard Medical School
NJ PAIN SPECIALIST
Dr. Lombardi specializes in the treatment of back, neck, and joint pain. By using a range of minimally invasive modalities as well as advanced procedures, she helps patients achieve a pain free life without the need for surgery. Dr. Lombardi will be offering her pain treatment services in Clifton, New Jersey.
Where to Find the Best Knee Doctor in NYC
ultima modifica:
2020-05-15T10:31:25-04:00
da