Who Is the Best Pain Doctor in New York?
Where Can I Find The Best Pain Doctor In New York?
If you're looking for the best pain doctor in new york ny, then The Pain Treatment Specialists is your best option. This state of the art clinic houses a team of expert pain management doctors offering the latest minimally invasive treatments. Click HERE to book an appointment with a board certified and Harvard-trained pain doctor in New York.
At The Pain Treatment Specialists, our pain physicians are experts in diagnosing and treating pain using the latest techniques in regenerative medicine. Adopting a minimally invasive approach as treatment for pain provides a low risk, pain free and highly effective way to get back to full health. Best of all, you avoid all of the risks associated with surgery and narcotics.
In addition, our modern and friendly clinic prides itself on offering:
Board certified doctors – when a physician achieves board certification, it means they have reached the highest possible levels of medical training. Our doctors are double (and some are even triple) board certified, meaning you can be reassured that our pain specialists are experts in the field of pain medicine.
Advanced treatments – combining a holistic approach to healthcare with the latest techniques in regenerative medicine is a safe and effective way to treat pain without the risks associated with surgery and narcotics.
Customized care plans – our pain doctors are passionate about creating unique care plans for each patient. They enjoy spending time with each patient to fully understand the nature of their pain issue.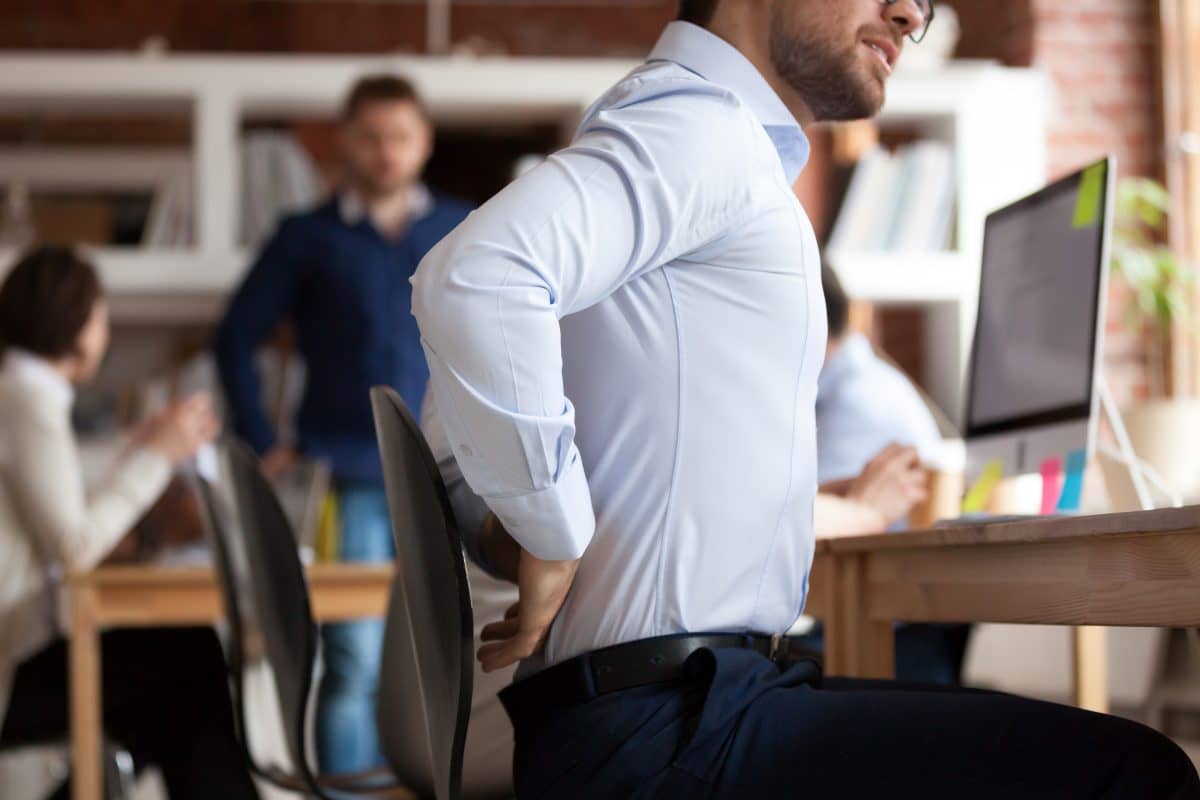 Modern and friendly clinic settings – our state of the art clinic is located in the heart of manhattan and is not too far from the bronx ny. It is close to both Grand Central Station and Penn Station.
What Are The Best Ways To Treat Pain?
Are you in pain but want to avoid surgery? You aren't the only one. Surgery is risky and in some instances, it is not always necessary. Just because you're experiencing pain doesn't mean your treatment has to also be painful!
There are many non-invasive ways to treat pain. These minimally invasive procedures combine the latest techniques in pain care with a holistic approach to health. They are low risk, pain free and highly effective in diagnosing and treating a variety of pain issues. Best of all, you avoid the risks associated with surgery and narcotics.
Some of the most common ways to treat pain include:
Steroid injections – steroid medicine is far more powerful than over the counter anti-inflammatories. A pain doctor can inject corticosteroid medicine near the root cause of the pain. The corticosteroid medicine reduces inflammation and pain in the affected area. Steroid injections are usually the first line of treatment because they can provide instant and long-term pain relief.
Radiofrequency ablation – if you want to avoid steroid medicine, radiofrequency ablation may be suggested. During rfa treatment, a pain doctor transmits small currents of radiofrequency energy near the nerves in the affected area. The radiofrequency energy heats up the nerves so that they are unable to send pain signals to the brain. This achieves long-term pain relief without steroid medicine or other narcotics.
Nerve block – a pain doctor can inject local anesthetic near the nerves of the affected area to 'block' them from sending pain signals to the brain.
Platelet rich plasma injections – prp treatment describes when a pain doctor injects your blood platelets into the area of pain. The high concentration of blood platelets encourages the growth of healthy new cells and tissues.
These are just a few examples of the many non-invasive treatments offered by the best pain management specialists in New York City. If you want to find out more information, please don't hesitate to book an appointment at The Pain Treatment Specialists.
What Are The Main Causes of Pain?
There are many different causes of pain. You might experience pain as a result of an underlying medical condition (like arthritis) or due to an acute injury. Either way, it is vital you seek medical advice from the best pain doctor in new york. Your pain doctor will spend time assessing your pain so that they can create a unique care plan to suit. If you leave your pain without medical treatment, it could get even worse or lead to further health problems.
It is particularly important that you seek medical advice if:
You have a fever
Your pain has lasted for a significant amount of time
Your pain is not getting better/ is getting worse
You have rapidly lost weight
You have lost control of bladder and/ or bowel movements
Some of the most common causes of pain include:
Neck pain:
Pinched nerve
Strained neck muscle
Herniated disc
Cervical spinal stenosis
Shoulder pain:
Rotator cuff tear
Rotator cuff tendonitis
Impingement
Back pain:
Lumbar herniated disc
Degenerative disc disease
Facet joint dysfunction
Sacroiliac joint dysfunction
Osteoarthritis
Hip pain:
Bursitis
Tendonitis
Osteoarthritis
Knee pain:
Bursitis
Tendonitis
It band syndrome
Patellofemoral pain syndrome
Osteoarthritis
The earlier you receive medical intervention, the better the chances of making a full recovery. If you are worried about your pain or want to find out more about it, please book an appointment with our leading pain management doctors.
What Are The Risk Factors?
There are a few risk factors which may increase the likelihood of developing a pain issue. However, the good news is that there are now many modern and effective ways to treat pain that don't rely on surgery and narcotics. It is still important to be aware of the risks of developing a pain issue so that you can try and mitigate them.
The most common risk factors for developing a pain issue include:
Manual labor – engaging in repetitive movements such as heavy lifting can increase the risk of sustaining muscle strain and/ or injury.
Genetics – some individuals have a genetic predisposition to developing conditions like rheumatoid arthritis (which can cause painful and inflamed joints).
Obesity – being overweight can put excess pressure on joints and muscles.
Ageing – the natural ageing process can increase the risk of developing painful conditions, like arthritis and osteoporosis.
Repetitive movement – athletes can be prone to conditions like IT band syndrome or tendonitis because they repeatedly move the same muscles and tissues during training and competitions.
What Happens When I Visit A Pain Doctor?
When you book an appointment at The Pain Treatment Specialists, you will be welcomed into state of the art medical facilities. You will then meet your pain doctor who will spend time with you to fully understand the nature of your pain issue. Your pain physician may use a variety of methods to gain an overall picture of your health status. This may involve:
Blood tests
Imaging tests (like ultrasounds)
A verbal medical history
A physical examination of your area of pain
Once your pain doctor has gathered all of the relevant information, they will then provide you with a diagnosis and treatment plan. This treatment plan will involve a recommendation for one of the minimally invasive options, as well as physical therapy.
Our minimally invasive options provide a safe and low risk way to benefit from some of the leading techniques in pain medicine. You can also be rest assured that you're avoiding the risks associated with invasive surgeries and narcotics, NSAIDs and opioids.
During your treatment process, your pain doctor will be available to answer any questions and will ensure you are comfortable. Our pain doctors understand why you might be worried about your pain and that's why they are passionate about spending time with each patient.
How Much Does Treatment Cost?
When you visit our medical clinic in the heart of NYC, you will be greeted by a member of our front of house team. They will collect your insurance information and will explain your coverage and benefits. They will also liaise directly with your insurance provider so that you receive treatment as quickly and as smoothly as possible. Before your treatment begins, you will be made aware of how much money you owe (if applicable) so that you won't be hit with any hidden costs or bills.
If you are unsure about your insurance coverage or benefits, please call us today on (212) 470 – 0435.
Book a Consultation
Scheduling a consultation with one of our pain treatment specialists is one of the best ways to determine the proper solution for pain relief.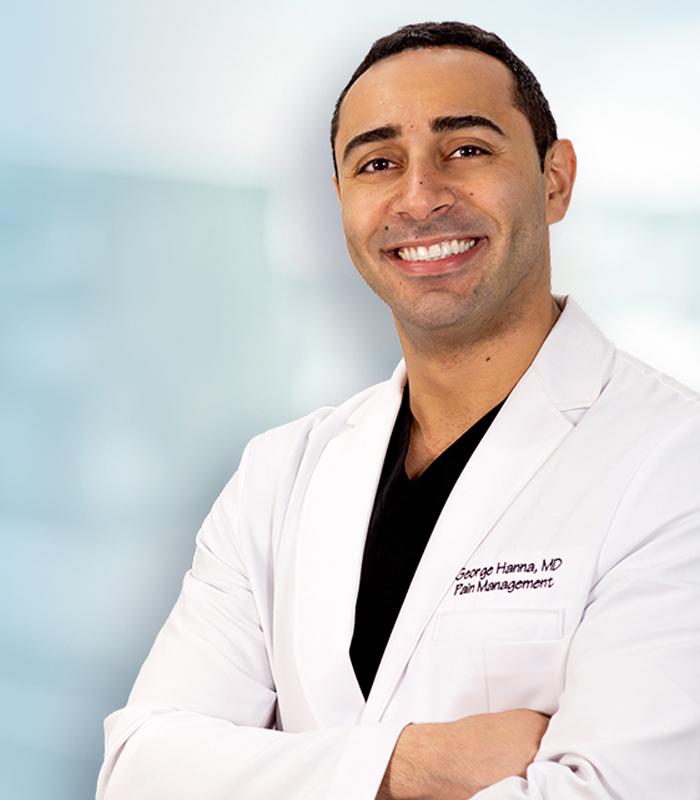 George Hanna
Harvard Medical School
Director of Pain Management
Dr. George Hanna is a nationally recognized pain management specialist and Double Board Certified in anesthesiology and pain management medicine. Dr. Hanna is currently available at Pain Treatment Specialists in Manhattan and Clifton, NJ. He is now accepting most major medical insurances, including Medicare.
Shane J. Volney
Harvard Medical School
NY & NJ PAIN SPECIALIST
Dr. Volney is double board certified in Anesthesiology and Pain Medicine by the American Board of Anesthesiology. He is currently seeing patients at our Pain Treatment Center in Manhattan and Clifton, New Jersey. Most pain treatments are covered by all major medical insurances and Medicare.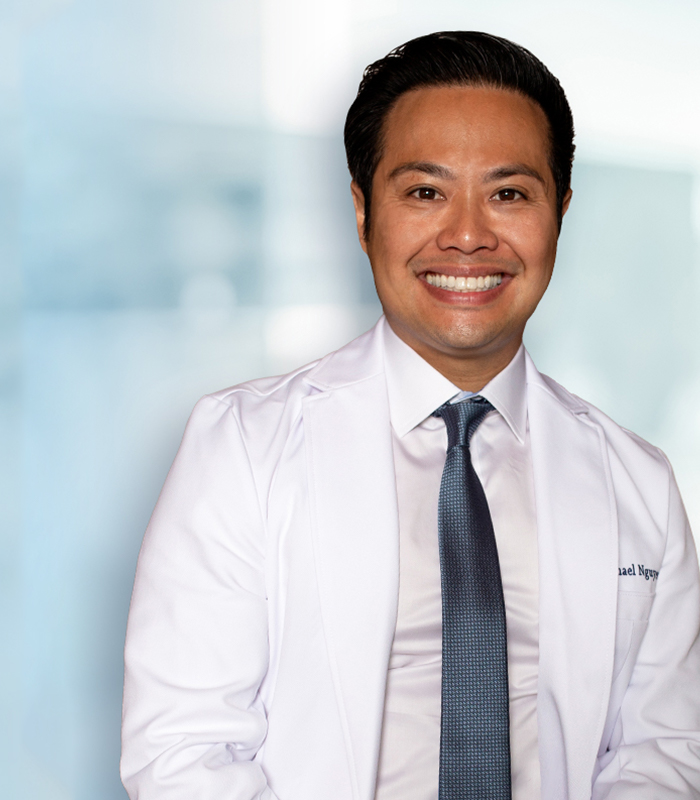 Michael Nguyen
Harvard Medical School
NY & NJ Pain Specialist
Dr. Michael Nguyen is world renowned in Pain Medicine. Dr. Nguyen completed his residency and advanced Pain fellowship training at Harvard Medical School. During his tenure at Harvard, Dr. Nguyen was awarded the "Mentor of the Year" and also "Teacher of the Year" award.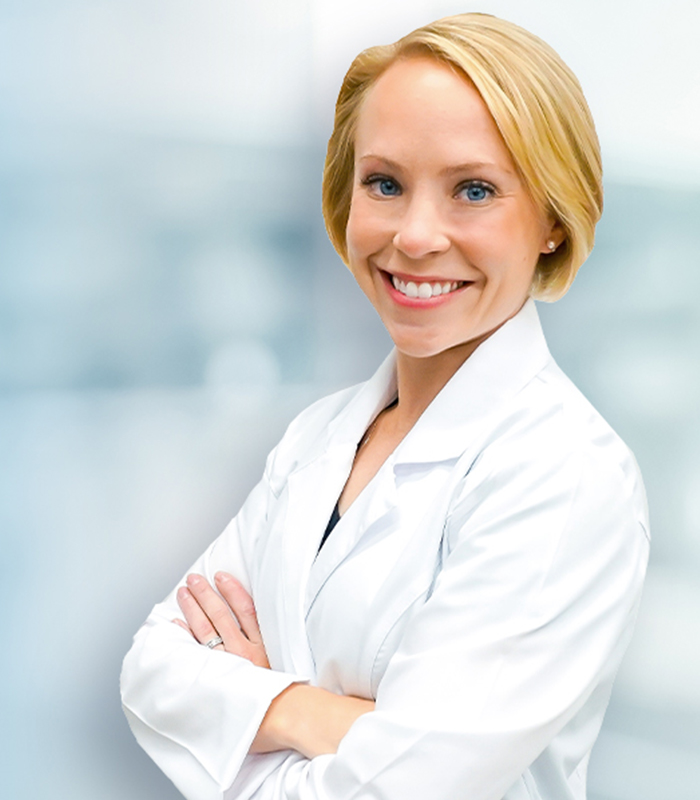 Dr. Laura Lombardi
Harvard Medical School
NJ PAIN SPECIALIST
Dr. Lombardi specializes in the treatment of back, neck, and joint pain. By using a range of minimally invasive modalities as well as advanced procedures, she helps patients achieve a pain free life without the need for surgery. Dr. Lombardi will be offering her pain treatment services in Clifton, New Jersey.
Who Is the Best Pain Doctor in New York?
ultima modifica:
2021-09-24T10:50:49-04:00
da