Who's The Best Pain Specialist Hackensack? Advice From A Pain Doctor
Who's The Top Pain Specialist Hackensack NJ?
If you're looking for the best pain specialist hackensack, then look no further. The best pain treatment specialist hackensack nj is one of our board certified Harvard pain doctors at The Pain Treatment Specialists NJ.
At The Pain Treatment Specialists, you won't have to worry about risky surgeries or narcotics to treat pain. Regardless of whether you have chronic pain or pain as a result of an injury, these top Harvard pain specialists will tailor a treatment plan to suit you. These board certified Harvard doctors in New Jersey are leaders in the field of pain medicine and promote health by using the latest cutting-edge procedures that avoid risky surgeries and narcotics. They are expert pain management specialists who are passionate about creating a patient centered care plan which uses minimally invasive procedures that are low risk and highly effective.
Nowadays, many orthopedic surgeons use surgery and narcotics to treat a range of pain complaints. However, surgery, NSAIDs, opioids and narcotics are not always the best way to maximize health. It is no secret that the U.S. is in the midst of an opioid epidemic, with addiction rates continuing to soar. Health officials also warn of the negative health consequences associated with taking long-term pain medications. Relying on surgery and narcotics to treat pain can sometimes create more problems than they solve. That's why it's important to explore all of the latest minimally invasive options with the best pain specialist hackensack nj
The Top 2 Pain Specialists Hackensack
Now that we've looked at the importance of visiting the best pain specialist hackensack to explore treatment choices, let's introduce you to the leading Harvard doctors providing these treatments in New Jersey.
Dr Shane Volney
Dr Shane Volney is an expert in Anesthesiology and Pain Medicine. He is a double board certified pain doctor and completed his palliative medicine fellowship at Harvard Medical School. Dr Volney is an experienced Clinical Instructor at Harvard where he spent years teaching anesthesiology, palliative care and pain care. He is an experienced Director of Resident Education in Pain Medicine as well as Chairman of the Massachusetts General Hospital Pain and Sedation Committee. Dr Volney enjoys spending time with each patient to ensure his treatment choices will impact the overall well-being of his patients. He is particularly skilled at using neurostimulation and prp treatment.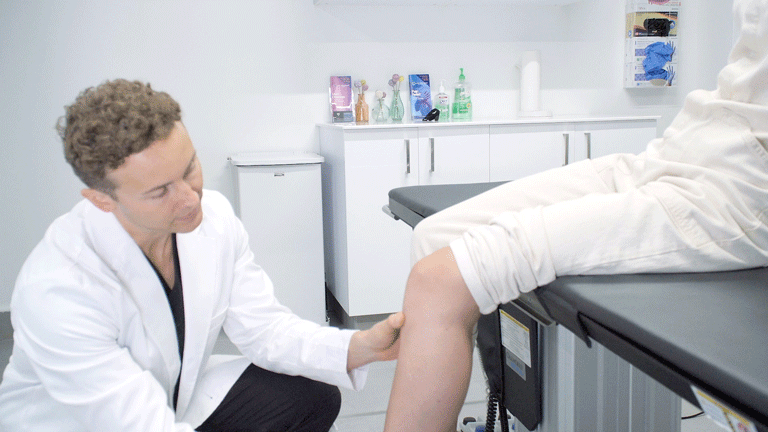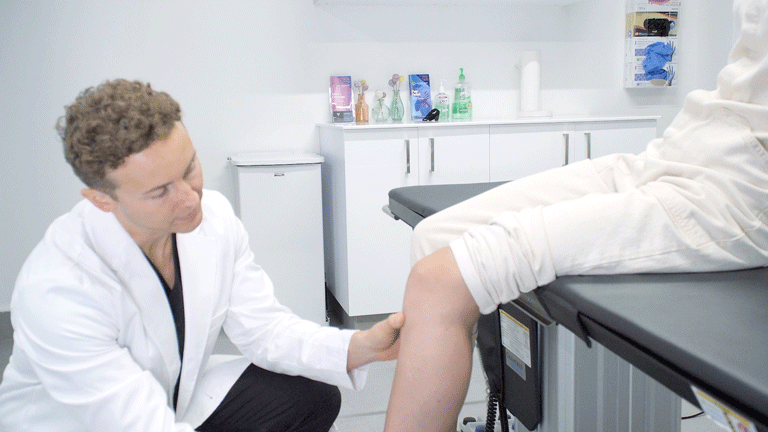 Dr Laura Lombardi
Dr Laura Lombardi is a leader in Anesthesiology and Pain Medicine. She achieved double board certification and received her medical training from both Harvard and Yale. Dr Lombardi is highly skilled in using fluoroscopic guidance during her treatment procedures. She is passionate about dedicating time to each patient to provide the best minimally invasive treatment choices and creates personalised custom care plans. Dr Lombardi is also extremely committed to medical research and training – she regularly contributes to medical conferences and has authored many chapters of medical textbooks.
Why Should I Visit The Pain Treatment Specialists Hackensack?
There are many reasons you should consider exploring your treatment options with the best pain specialist hackensack. Here are the top four main reasons to consider booking an appointment with a board certified Harvard doctor:
Board certification – the pain management specialists have achieved board certification. This demonstrates that they have reached the highest possible levels of medical training. The Pain Treatment Specialists has a strict selection procedure and only accepts doctors who are exceptionally experienced and leaders in their field.
Harvard alumni – all of the pain doctors have received their medical training from top medical schools in the world. They are passionate about medical research and education so that they can continually contribute to the field of pain medicine. By using the latest techniques in regenerative medicine, these pain doctors ensure they are offering the most up-to-date advancements in medicine.
Minimally invasive procedures – you won't need to worry about narcotics or surgery. Minimizing risk whilst maximizing health is the core philosophy of these exceptional Harvard pain doctors. Minimally invasive procedures combine the latest medical techniques with a holistic approach to health so that you look and feel your best.
State of the art clinics – the modern, state of the art pain clinics have two main locations in New Jersey. The Clifton and Parasmus clinic is located on Route 46 E, right off the NJ-3. It has lots of parking available and is close to the Ford The West Orange clinic is located near Essex Country Club.
What Are The Best Conservative Treatments?
Regardless of whether you have cancer pain, chronic pain or an acute injury, these top Harvard pain doctors hackensack can help. You won't need to worry about invasive surgeries or narcotics because these board certified pain doctors are passionate about using the latest minimally invasive treatments. Let's take a look at some examples of the latest conservative treatments:
Lumbar epidural steroid injection – this treatment is an excellent way to reduce pain and inflammation caused by aggravated spinal nerves or herniated discs. The epidural space is an area between the protective sac of the spinal nerves and the bone. Injecting an epidural into this space reduces inflammation and can provide effective long-lasting pain relief. These injections also work well in conjunction with physical therapy.
Genicular nerve block – the genicular nerves are located in the knee joint and are responsible for transmitting pain signals from the knee to the brain. A genicular nerve block is when a pain doctor injects local anesthetic near the genicular nerves in the knee. The numbing of these nerves stops them from sending pain information and facilitates effective pain relief.
Platelet rich plasma therapy – prp treatment is an exciting and innovative area of pain medicine. During prp treatment, a pain doctor takes your blood and runs it through a centrifuge. This centrifuge enables a higher concentration of blood platelets and natural growth factors to be extracted from your blood. These platelets and growth factors are then injected into your area of pain and stimulate the growth of healthy new cells and tissue.
Trigger point injections – trigger points are sensitive areas found deep within connective tissues and muscles. They can be responsible for the sensation of feeling bands or knots in areas of your body. This is usually because the muscles are very tight and are unable to fully relax. Trigger point injections are effective because they enable the muscles to relax via an injection of local anesthetic and a corticosteroid.
These non-invasive procedures are just some of the many different types of treatment choices available at The Pain Treatment Specialists NJ. If you're wanting to get back to your usual activities in a safe and healthy way, consider booking an appointment to discuss your options with the best pain specialist hackensack.
Book a Consultation
Scheduling a consultation with one of our pain treatment specialists is one of the best ways to determine the proper solution for pain relief.
Who's The Best Pain Specialist Hackensack? Advice From A Pain Doctor
ultima modifica:
2020-05-15T12:50:34-04:00
da